Ceasing international flights to Da Nang
Flights repatriating Vietnamese people and transferring foreign experts to Danang are redirected to other airports to ensure the prevention and control of the Covid - 19.
Mr. Vo Huy Cuong, Deputy Director of Civil Aviation Authority of Vietnam, said to receive the guidance redirecting the flights from the Minister of Health Nguyen Thanh Long in the afternoon of July 24.
"This direction will be implemented immediately. Domestic flights from and to Danang will still be operated until the latest announcement," Mr. Cuong said. International flights scheduled to fly to Danang will be redirected to other airports; after landing, passengers are kept quarantined in accordance with current regulations.
Hoang Huu Cuong, deputy director of Da Nang International Airport, said in July that the airport had welcomed about 10 flights to repartriate overseas Vietnamese and transport foreign experts to Vietnam.
"It is expected that in the next few days, Da Nang airport will continue to take repatriation flights from abroad. However, under the current emergency, these flights will be rescheduled," said Cuong.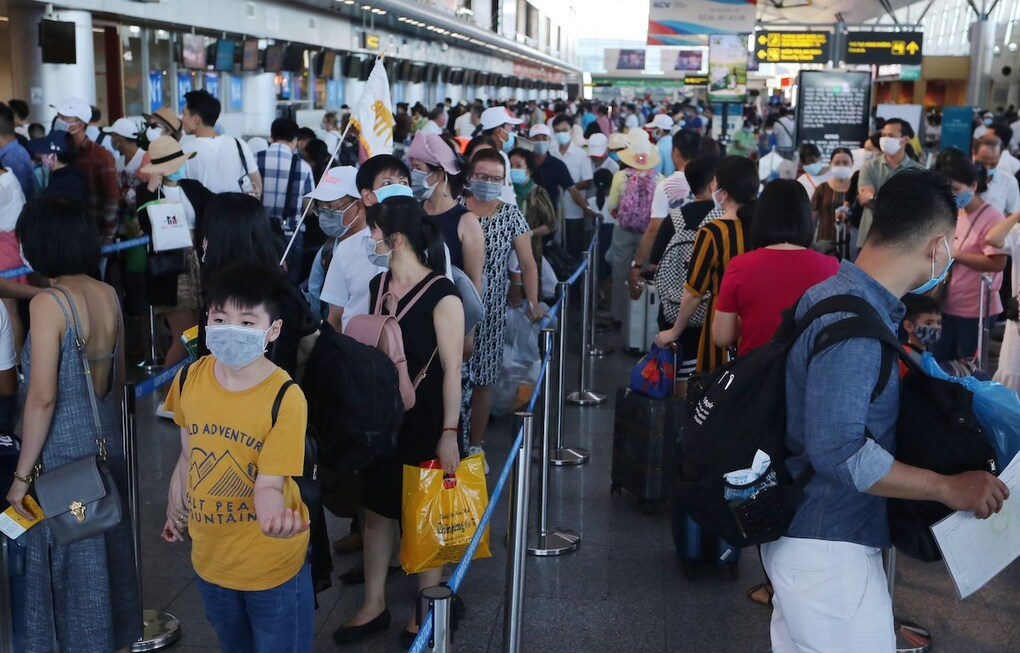 Danang airport was crowded in the afternoon 24/7. Photo: VN Express
Before noon 24/7, the Steering Committee for COVID-19 Prevention of Da Nang City announced the results of a suspected case of coronavirus infection regarding a 57-year-old retired man living with his wife, his daughter and an 18-year-old grandson in Hoa Khanh Bac Ward, Lien Chieu District. He had a mediastinal cyst and suffered from surgery 2 years ago.
His schedule was only restricted around Da Nang in recent months. Three health facilities and one wedding at the "For You" Palace Wedding and Convention Center, 2/9 Street, Hoa Cuong Bac Ward, Hai Chau District, were recorded in his steps. Morning, July 20, recognizing fever, cough, phlegm, he came to C Hospital in Da Nang.
At the meeting of the National Steering Committee for Covid-19 Prevention and Control on 24/7, the acting Minister of Health Nguyen Thanh Long said that he was waiting for the results of testing specimens from the National Institute of Hygiene and Epidemiology. The Ministry of Health determined that this was likely a widely infectious case. It is necessary to immediately take necessary measures in pandemic prevention and control.
Doctor Nguyen Tien Hong, Deputy Director of Danang Department of Health, said this afternoon that the patient was on mechanical ventilation, being treated at the Department of Tropical Medicine, Da Nang Hospital.
According to Dr. Nguyen Thanh Trung, Deputy Director of Da Nang Hospital, patients were taken a closed procedure of treatment and isolation.
Vietnam is on the 99th day of not recording any coronavirus infection among the community.
Particularly Da Nang which has remained uninfectious cases since 10/4, currently attracts a large number of domestic tourists.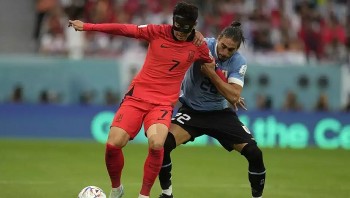 World
Both South Korea and Ghana are searching for their first wins at this year's World Cup. Ghana are facing the prospect of an early elimination from World Cup 2022 Group H when they travel to the Education City Stadium to face South Korea on Monday.