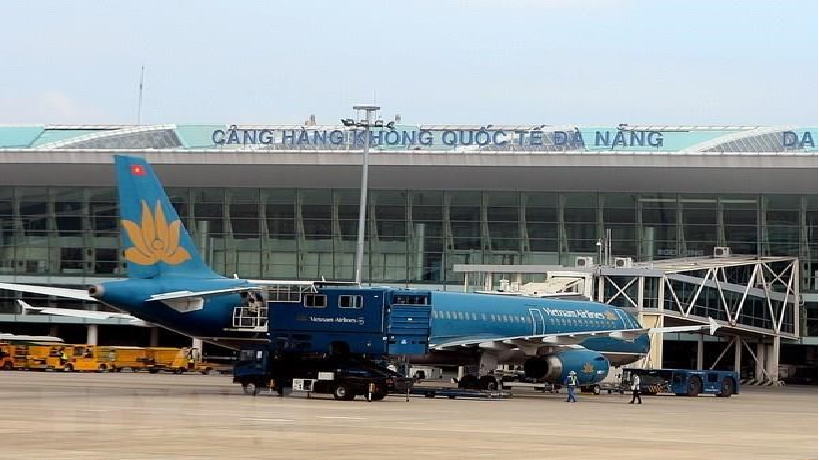 Da Nang International Airport (Photo: VNA)
Flights bringing home overseas Vietnamese citizens and carrying foreign experts to the central city of Da Nang will be redirected to other locations, according to the Ministry of Transport.
The redirection request was made by Acting Health Minister Nguyen Thanh Long, who is also deputy head of the National Steering Committee for COVID-19 Prevention and Control.
Vo Huy Cuong, deputy head of the Civil Aviation Authority of Vietnam, said the direction will be materialised immediately. Meanwhile, domestic flights to and from Da Nang will be maintained until further notice.
Deputy Director of Da Nang International Airport Hoang Huu Cuong said the airport had welcomed about 10 flights repatriating Vietnamese abroad or carrying foreign experts to Vietnam this month.
The airport was set to handle more international flights in the coming days. However, given the complex developments of the COVID-19 pandemic, these flights will be rescheduled, he explained.
First case of COVID-19 community transmission in 100 days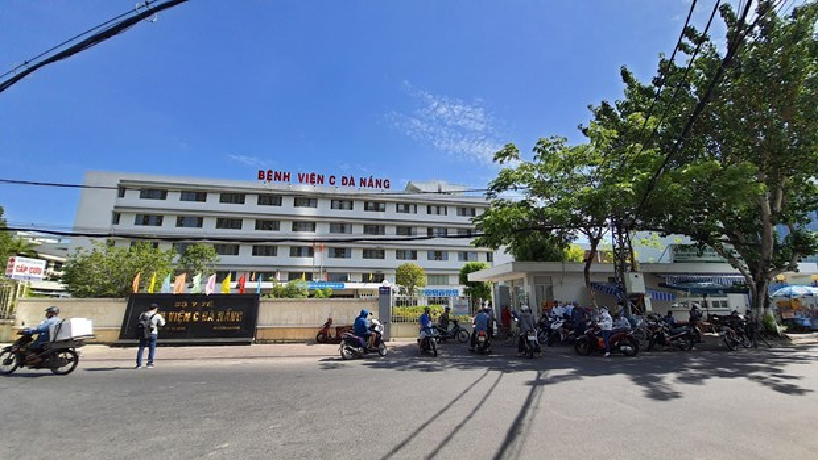 Hospital C of Da Nang city, where the new patient visited for check-up on July 20 before he was confirmed as the 416th case of COVID-19 on July 25 (Photo: VNA)
The suspension of repatriation flights came after a local 57-year-old man has tested positive for the novel coronavirus for at least three times since July 23.
His latest test, conducted by the National Institute of Hygiene and Epidemiology, turned out positive again on July 25 morning, ending Vietnam's 99-day streak of no community transmission.
"Patient 416" is a retired man living with his wife, daughter, her husband and a 18-year-old grandson in Lien Chieu District. He said he has not left Da Nang in recent months, but went to three healthcare facilities and attended a wedding in Hai Chau District from July 7 to July 20, VnExpress reported.
On the morning of July 20, he visited Hospital C in Da Nang with fever, cough and phlegm. After diagnosing him with pneumonia, doctors took his samples to test for COVID-19, and the result turned up positive.
He has since been transferred to the Da Nang Hospital after his condition took a turn for the worse. He is now on ventilators and doctors from HCMC's Cho Ray Hospital, who treated Vietnam's first Covid-19 patients as well as the country's most critically ill case - the British pilot, have come to the Da Nang Hospital with additional equipment, including an extracorporeal membrane oxygenation (ECMO) machine, to assist with the case.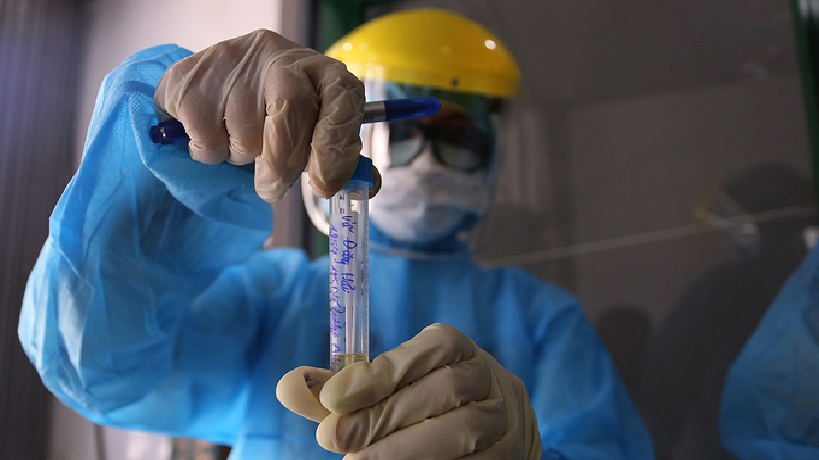 A medical worker at the Lien Chieu District medical center in Da Nang City holds up a Covid-19 test sample, July 25, 2020. (Photo: VnExpress)
The patient has had mediastinal cysts before. Authorities have yet to confirm the source of transmission.
105 people who had had close contact with the patient have been tested by the Da Nang Center for Disease Control (CDC), all coming back negative.
Da Nang authorities have put Hospital C under lockdown, with no admissions or discharges allowed. The city has closed its airport from international flights and is preparing large-scale testing among the community.
Of the 416 cases confirmed in Vietnam so far, 275 are imported cases that were put under quarantine upon arrival. As many as 365 patients have been given the all-clear, while the remainder are being treated at medical establishments across the country. No deaths have been recorded so far.
Preparedness for new COVID-19 developments
Speaking at a Cabinet meeting on July 25, Prime Minister Nguyen Xuan Phuc Phuc asked relevant ministries and authorities to stay calm and look for ways to prevent the infection in the community.
Timely and necessary decisions are needed in the time to come, particularly in major cities, to fight the pandemic, he ordered.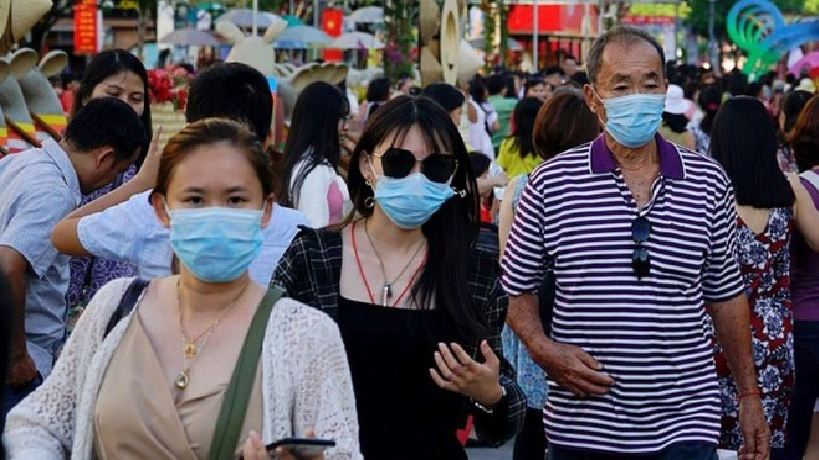 Photo: thanhnien
At a meeting of the committee, Dam lauded efforts made over the recent past in fighting the epidemic.Deputy Prime Minister Vu Duc Dam, head of the National Steering Committee for COVID-19 Prevention and Control, on July 24 also urged all competent forces to remain vigilant and stand ready to cope with new developments of the pandemic, the Vietnam News Agency reported.
However, nothing is absolute safe, he said, warning of the risk of coronavirus transmission as Vietnam has land border routes running 4,000km and has implemented flights carrying foreign experts to the country and Vietnamese citizens, including COVID-19 cases, from pandemic-hit areas.
Given this, competent agencies need to tighten their management and make plans to bring home Vietnamese people in line with the domestic capacity for pandemic prevention and control, Dam requested.
Right after any risk is detected, prompt actions must be taken to prevent the spread of the virus in the community, he stressed./.
Rosy Huong