Third flight on July 25 brings over 190 citizens from Japan home
Vietnam Airlines on July 25 conducted a special flight, bringing home more than 190 Vietnamese citizens stranded in Japan as the country's coronavirus infections topped 30,000 on the same day.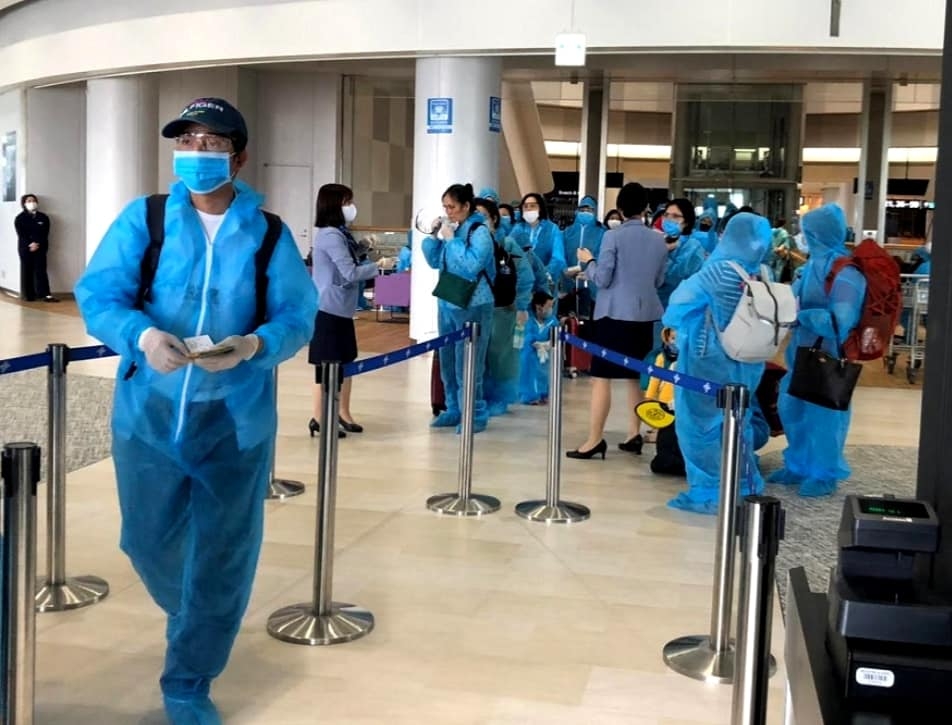 Vietnam Airlines has been assigned to coordinate flights to repatriate Vietnamese citizens stranded overseas due to COVID-19
With about 239 newly found infections in Tokyo, the nationwide tally for coronavirus cases rose to over 30,700, including some 700 cases from the Diamond Princess, the cruise ship quarantined in Yokohama in February. The figure has soared by 10,000 in a mere three weeks after surpassing 20,000 on July 4.
There is widespread concern over a resurgence of infections, as other urban areas of Japan have also seen sharp rises in confirmed cases since a nationwide state of emergency was fully lifted in late May.
Despite the growing number of infections, Japanese Prime Minister Shinzo Abe has said the current situation does not warrant a re-imposition of a state of emergency.
Flights to and from Thailand and Vietnam are set to resume this month with 14-day quarantine periods to be imposed on travelers, Japanese Foreign Minister Toshimitsu Motegi told reporters.
Amid a resurgence in coronavirus infections in urban centers such as Tokyo and Osaka, the repatriation flight was arranged by relevant Vietnamese agencies, the Vietnamese Embassy in Japan and relevant agencies of the host country, according to the Ministry of Foreign Affairs.
Passengers on board the repatriation flight were elderly people, pregnant women, sick people, holidaymakers, workers with expired labour contracts, students who had completed the academic year without accommodation, and others in specially difficult circumstances.
Vietnam Airlines strictly implemented security, safety and epidemiology measures during the flight, in order to protect the passengers' health and prevent the spread of the virus.
After landing at Noi Bai International Airport in Hanoi, all the passengers and crew members underwent medical check-ups and were transferred to quarantine facilities according to regulations on COVID-19 prevention and control.
There two other flight brought home nearly 600 Vietnamese citizens stranded in Canada and Singapore due to the impact of the COVID-19 pandemic.
Even with the country's imported cases continued to rise, Vietnamese agencies, Vietnamese representative agencies abroad and domestic airlines, under the Prime Minister's instructions, will continue to conduct similar flights to bring overseas Vietnamese back to Vietnam.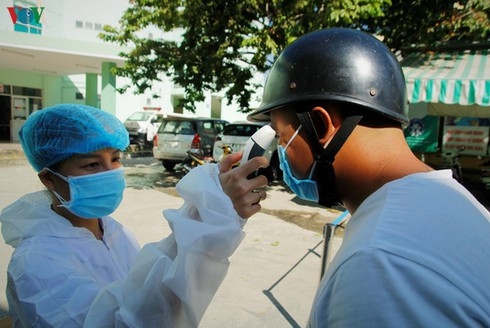 All residents living near the house of the patient confirmed on July 25 in Lien Chieu district are required to have body temperature checked. Photo: VOV
Da Nang, the largest centrally-run city in central Vietnam, has decided to re-impose social distancing measures after two locally transmitted coronavirus infections were detected, ending a 99-day streak Vietnam has obtained without new locally transmitted infections.
Of the total 420 cases in Vietnam, 276 cases are imported and quarantined right after their arrival.
The Ministry of Health has established three special working groups to help Da Nang stamp out the possible recurrence of the disease in the locality.
The Prime Minister has called on people to stay calm and strictly observe preventive measures.
Da Nang has suspended all international flights to the city in order to focus on epidemic prevention efforts.
The city asked its residents to wear masks when going out, wash their hands with soaps, keep a safe distance when in contact with others, and not gather in a crowd of more than 30 people.
As of the end of July 25 morning, police in Son Tra District had examined 14 local households accomodating foreigners, 374 guesthouses, hotels, homestays, rental houses, resorts and apartments.
Police officers discovered nine cases of Chinese nationals having illegally entered Vietnam and 14 other cases yet to declare their temporary residence to local authorities
Police in the northwestern province of Quang Ninh said on July 25 that they have detained and started legal procedures against six people from Mong Cai city for organising illegal entries into Vietnam.
They admitted working with a Chinese man via the Wechat messaging and social media app to conduct illegal entries to Mong Cai city for Chinese people from Dongxing. They used rafts to ferry the Chinese across the river at the border and motorcycles to drive the illegal migrants to the city's centre and other areas inside Vietnam./.
Vietnamese citizens fly home from Japan, US

Vietnamese authorities, representative agencies and national flag carrier Vietnam Airlines partnered with authorities of two host countries to carry a large number of Vietnamese citizens ...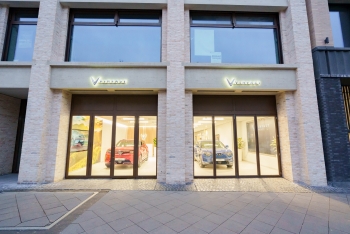 Economy
VinFast has officially opened its first two VinFast Stores in Cologne, Germany, and Paris, France.