Anti-mask Americans see coronavirus as a "hoax"
California's anti-mask proponents said coronavirus was a hoax and fiercely refused to wear masks despite the explosion of COVID-19 in the US. 
Davey, a resident of Huntington Beach in southern California, regarded the regulation of wearing a mask to curb the spread of COVID-19 not something Americans need to follow, reported AFP.
"It was a hoax," the 51-year-old said as he left a store, referring to California regulations that impose people to cover their faces in most public places.
"The more you test people, the more you come up with new cases," he said, echoing President Donald Trump's words, in an attempt to explain the recent increasing record in California and several other states.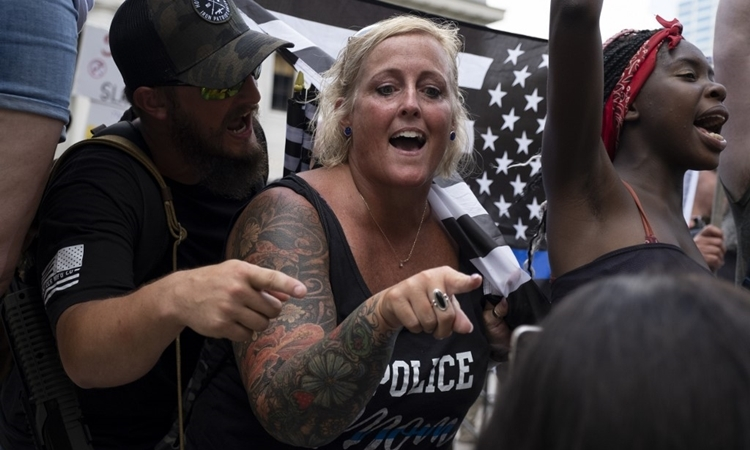 Anti-mask proponent in a protest in Ohio, on July 18. Photo: AFP
Davey is not the sole resident of Orange County, in which Republican presents largely, protesting the blockade and masking rules.
Although coronavirus cases in Orange County are not as explosive as in other parts of the south and west of the country, the infection rate is still at risk. The US is recorded as the largest pandemic region in the world with nearly 4 million infections and nearly 144,000 deaths.
An anonymous employee at a store said many business owners had given up their efforts to persuade customers to comply with the masking rules, as the problem had become sensitive. We had a lot of protests against beach closures and masks here," the official said. "Basically, a lot of shops around here are doing what they can not to lose customers."
Tracy, 25, did not wear a facial mask when walking from the beach. She said at first she tried to convinced her friends to wear a mask but she eventually gave up. "It sometimes ended up quickly in a fight," she said. "I don't know why, but the issue is totally sensitive. I decided to let it go."
Controversy over the issue prompted the county's chief health officer, Nichole Quick, to resign last month after weeks of defending her countywide face mask order, according to AFP.
The successor has abolished the rule, saying that wearing masks is "strongly recommended,", instead of mandatory.
Meanwhile, County Sheriff Don Barnes said he would not enforce a mandatory order for people to wear masks, but "educate first."
In Kansas, also the state that has mandated wearing masks, restaurant owner Bob Palmgren initially reminded the history of a 40-year-old man wearing a hat with the slogan "Make America Great Again ". But he had flashed a gun and said that he was exempt from a state-wide mask requirement.
Mr Palmgren, a former marine, told the customer that he was not interested in continuing the conversation. Mr Palmgren was not swayed by the customer's gun, either. "Coronavirus doesn't care if you have a gun or not," said Mr Palmgren, describing his conversation with the customer. "I said: 'Now get the hell out of here,'" according to BBC.
Meanwhile, Susan Wiles, a retiree, was furious to recount what she had experienced at Publix supermarket in Vero Beach, Florida. Wiles was sitting in the tram going around the supermarket when a worker "jumped back" as he saw her and gave her "a glaring look".
"He shouted: 'You're not wearing a mask.' Another person continued: 'She's a menace to society. Get her out of here.' Then he yelled: 'Why don't you just go attend a Trump rally?' ".
In fact, Wiles went to the Presidential rallies. She believed that concerns over Covid-19 had been exaggerated. "Sure, there's a virus," she says. "But people die of the flu every year." When it comes to the pandemic, she says: "I don't fall for this. It's not what they say it is."
Crystal Lynn, an administrative assistant in Fairfax, Virginia, said that she disliked wearing masks because they irritated her skin and did not think masks were effective enough in preventing outbreaks. "It is a false sense of security," Lynn said.
She wears a seatbelt when driving as it can save her life but masks are not "in the same category", she says: "I don't think a mask protects you in any way."
Public health experts, however, did not think so. They said wearing a mask helped prevent coronavirus infections from spreading it to others. Robert Redfield, the director of the Centers for Disease Control and Prevention (CDC), said that if people in the United States started wearing masks "right away", the disease would be under control within two months.
President Trump also initially hesitated to wear a mask, saying that it did not look right when he received heads of state at the White House. However, he finally wore a mask in public when visiting a military hospital earlier this month.
However, recommendations by US health officials have been inconsistent over the past few months. At the beginning of this year, they advised people not to wear masks because of concerns that there would not be enough protective equipment for health workers. In the late spring, as scientists became more aware of the virus and how it spreads, public recommendations changed.
Wendy Wood, a psychology professor at the University of Southern California, compared the pushback against masks to the opposition that emerged when laws first required the use of seat belts. "This is a new behaviour for most Americans," she told AFP. "And you can think of it like seat belts."
Further complicating the issue is the inconsistent message from the local, state and especially the federal government. "It's become politicised and actually has come to represent your political orientation," she said.
Democrats tend to follow a call for masks from health experts like Dr. Anthony Fauci, America's leading epidemiologist, while Republicans are more likely to suffer the impact of Trump's skepticism and inconsistent message about wearing mask.
Alison Dundes Renteln, a professor of political science at the University of Southern California, did not deny that the issue of masks has been politicized, but argued that the controversy went beyond political identity.
"I'm not denying that there is a kind of a tribalism, hyper-politicisation," she told AFP. "But I think it is much more complex... Americans don't like the government to tell them what to do.
"You know, 'give me liberty or give me death."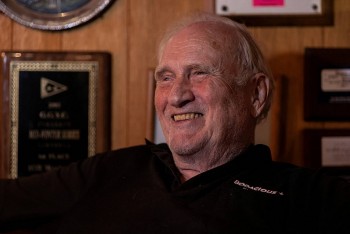 World
Alain Aspect, John F. Clauser, and Anton Zeilinger have won this year's Nobel Prize in physics for their work in quantum mechanics, Sweden's Karolinska Institute announced on Tuesday.