As Hurricane Ian Lands in Florida, Overseas Vietnamese Adapt to the Storm
While the homeland dealt with Hurricane Noru, Vietnamese expats in the USA must deal with Hurricane Ian.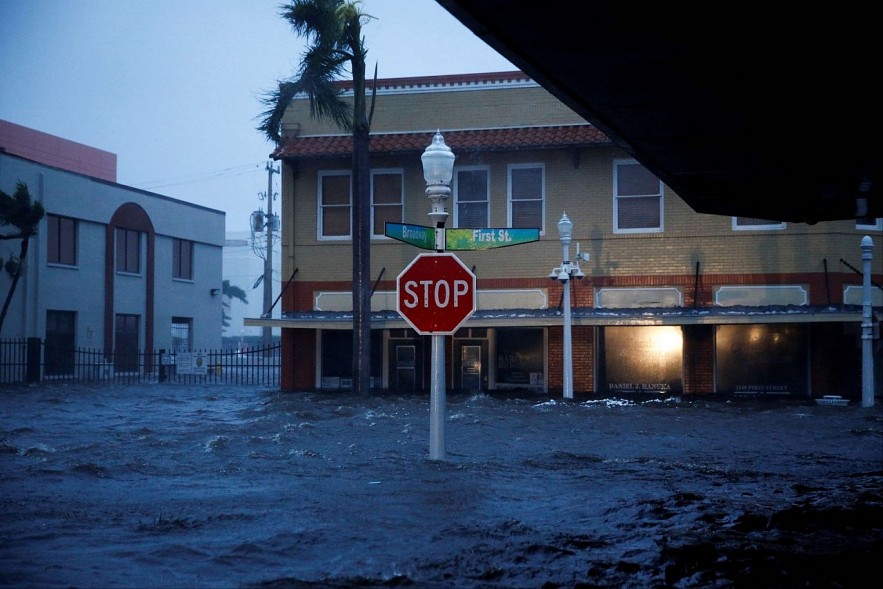 Photo: Zing
"I was terrified by the scene outside," Vu Huong - who has lived in Tampa city, Florida for 4 years - said at about 7 p.m. on September 28 local time (about 6 a.m. on September 29 Vietnam time). At that time, she was staying with her roommate in an apartment in the Cordoba area of Tampa.
The sound of the wind howling outside "was a sound she had never heard before". Huong did not dare to open the window to know more about the situation.
Hurricane Ian strengthened into a Category 4 hurricane when it entered Florida around 3 p.m. local time on September 28, with winds of more than 240 km/h, rain and dangerous waves, making it one of the strongest storms to hit the US in recent years.
As of the evening of September 28, despite gradually weakening to Category 1 while traveling on land, this storm still turned streets in many areas into rivers, while millions of people suffered power outages.
Ha Thu - a Vietnamese who has lived in Florida for nearly 10 years - said that from 10 a.m. on September 28 until the night, the electricity in her house was intermittent, sometimes completely lost, although the storm had not directly affected the area where she lived.
"Currently, the Tampa area has been raining since the evening of September 27 and has strong winds," she said. "I have lived in Florida for almost 10 years, so I am quite familiar with the storm situation in this state. However, every storm is the same as the first, so anxiety is inevitable."
Carefully prepared for the storm
Ha Thu said Florida also has big storms every year. Therefore, she is always ready to prepare for storms at this time of year.
"When I received news that a storm was likely to enter the area, the first thing I prepared was to stock up on instant dry food such as instant noodles, bread, canned food and bottled water," she said.
She also contemplated the possibility that there would be no electricity and water for several days. Therefore, she has prepared additional tools and supporting equipment such as mini gas stove, flashlight, battery, backup charger.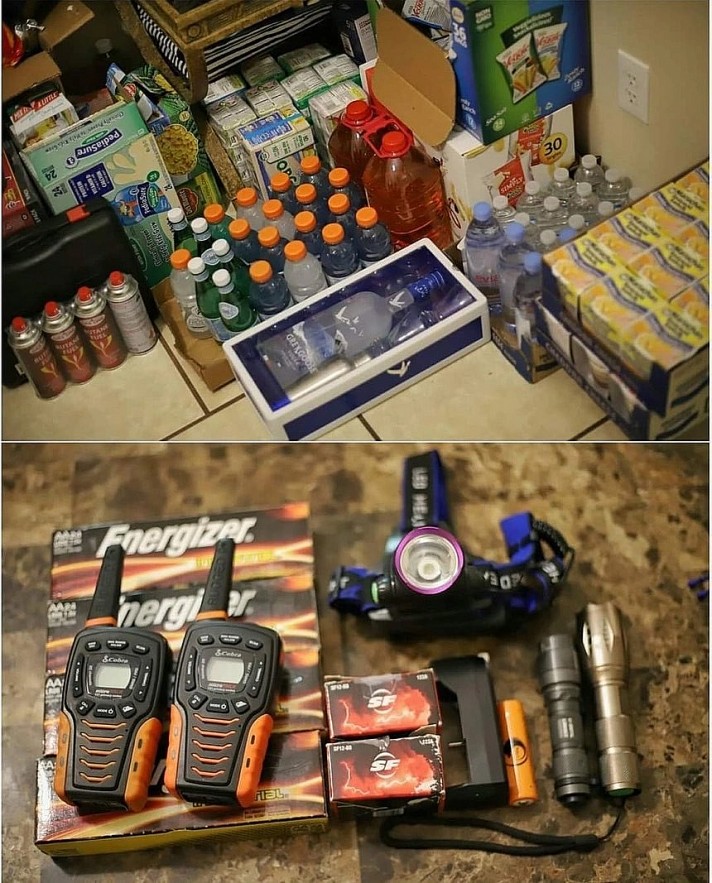 Some items that Vietnamese people prepare to avoid storms. Photo: Tuan Pham
She checked and locked the windows to prevent wind gusts. She attached wooden panels to the windows near the large trees to prevent wind from breaking the glass.
"I also block the door gap with sand bags to prevent water from flooding and cut down branches that may fall into the house," she said, adding that the state government also organizes points for people to receive sandbags to block the door gap.
According to Thu, the most important thing is to prepare an emergency go bag, so that in dangerous situations, there are enough items to evacuate with your family to shelters.
Worry more about lack of electricity than lack of food
Vu Huong said the worry now is not about food but about power outages.
"Right now, my house still has electricity, but I don't know how long it will last," she said, adding that the lights had flickered. "I keep a lot of cooked food in the fridge, so if the power goes out, the food will spoil," she said.
Although the storm did not directly hit Tampa, Huong still cannot be relieved because the city is still affected. "Not only that, I also feel worried for the Vietnamese living in Fort Myers, where I heard the situation was bad," she said.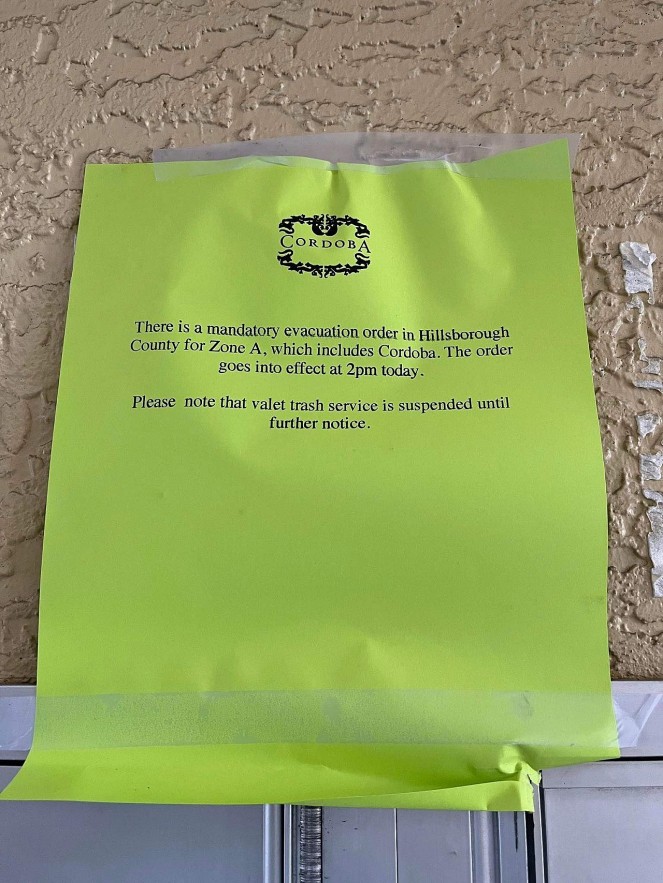 The evacuation order of the government where Vu Huong lives. Photo: Vu Huong
Previously, on September 25, storm expert John Cangialosi said it was not possible to determine the place hardest hit by Hurricane Ian.
He said people should be prepared, especially in the event of a prolonged power outage. As of September 26, Tampa and St.Petersburg are among the places most likely to be directly hit by the hurricane.
As of 11 p.m. on September 28, the US National Hurricane Center said Ian was expected to move over Central Florida overnight. Then, as the storm moved along Florida's southwest coast, coastal communities were hit for hours.
Video: Meteorologist Mike Seidel (Weather Channel) shared videos of the places where Hurricane Ian swept into Florida, USA on the morning of September 29.
Thu said that because Hurricane Ian this time changed irregularly and had an unpredictable direction, the preparation for the storm in localities was also urgent and not as thorough as in previous years.
"However, I think Florida people are quite familiar with hurricane prevention, so they prepare in their own way rather than completely depending on the support of local authorities," she said.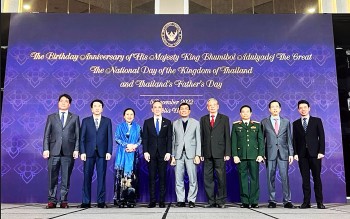 Friendship
The Royal Thai Embassy organises the reception on the occasion of celebration of the Birthday Anniversary of His Majesty King Bhumibol Adulyadej the Great, the National Day of the Kingdom of Thailand and Thailand's Father's Day on 2nd December 2022 in Hanoi.