Australian man fights off one of the world's deadliest snakes while driving on highway
A man in Australia says he was forced to use a knife and seatbeat to fight off a deadly brown snake that had coiled around his leg while driving a truck in Queensland, Australia recently. Police pulled him over after clocking the vehicle at 123 kilometre an hour, but they let him go after they heard his incredible story — and saw the dead snake to prove it.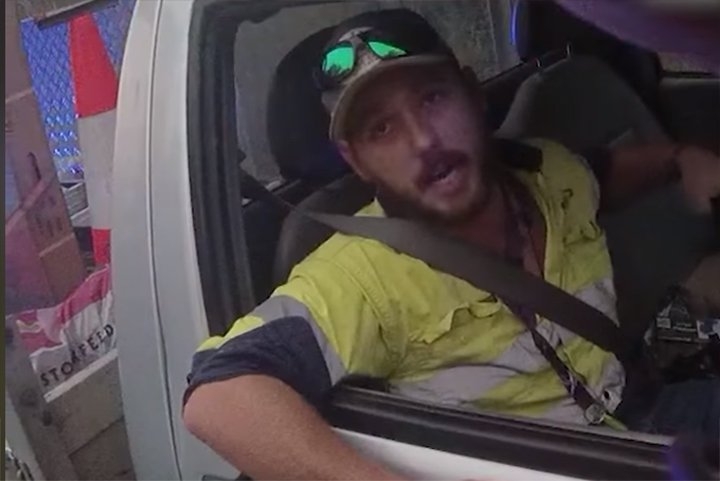 'Jimmy,' 27, tells police about his fight with a brown snake in Queensland, Australia, in this image from bodycam footage. Photo: Queensland Police Service
A man in Australia caught for speeding apparently had good reason for driving as if his life depended on it. The man only identified as Jimmy, 27, was pulled over by a Queensland traffic officer for going at 123 kilometers per hour last June 15, as per a statement and video from the Queensland police on July 7.
He said it was because he was rushing to get medical help after fighting a snake while driving. When the officer approached his utility truck, Jimmy quickly explained that there had been a snake in the vehicle.
"I think it has bitten me. It was in the car with me. You can feel my heart, mate, " he said.
After the officer saw the dead snake lying at the back of the truck, he called for paramedics. The snake species was the eastern brown snake, which is highly venomous.
The Eastern brown snake that Jimmy killed, photographed in the back of his truck in Queensland, Australia. Photo: CNN/Queensland Police Service
Eastern brown snakes have powerful venom which can cause progressive paralysis and uncontrollable bleeding. They are responsible for causing more deaths from snake bites than any other species in Australia, according to The Australian Museum.
Their initial bite, however, is often painless. Jimmy feared he'd been bitten, so he decided to kill the snake and rush to the nearest hospital. That's when local police spotted his vehicle travelling at about 122kmh and pulled him over.
"A brown snake or a tiger snake is in the back of the ute (truck), I think it has bitten me, it was in the car with me," Jimmy immediately told the officer. "You can feel my heart, mate."
The traffic officer found the snake in the back of the truck and called paramedics who determined Jimmy had not been bitten but was suffering from shock.
"It was pretty terrifying," Jimmy said. "I've never been so happy to see red and blue lights".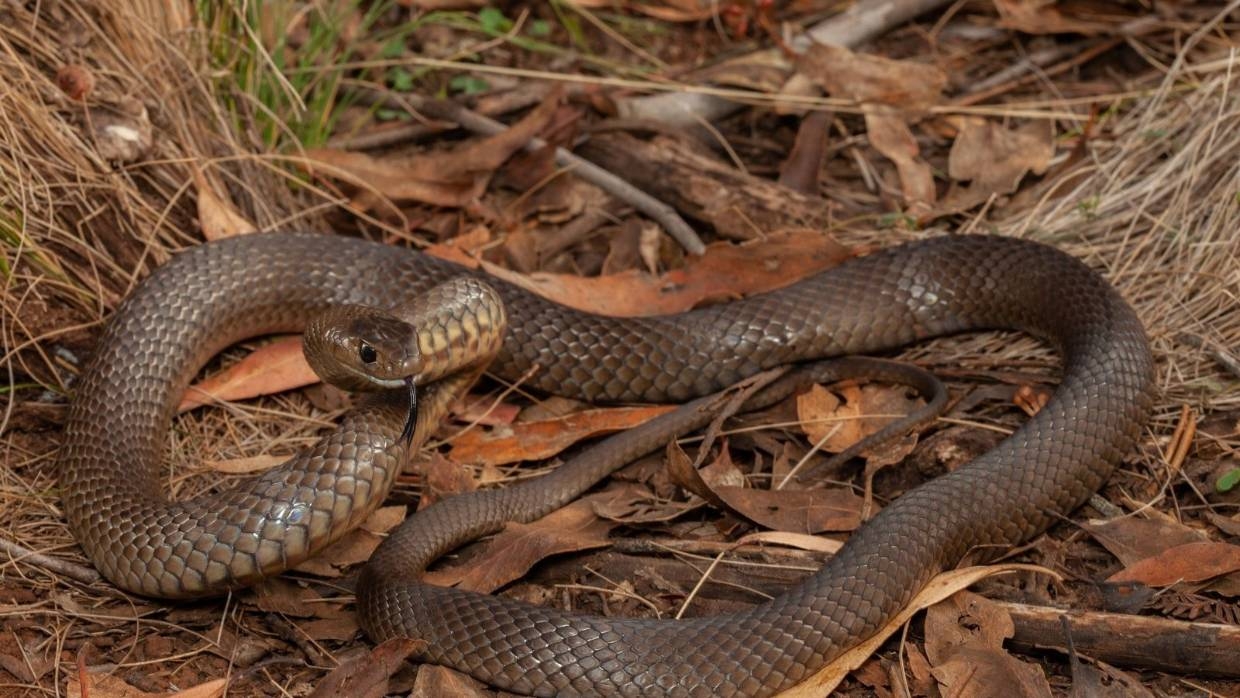 An Australian eastern brown snake. Photo: stuff
Although police said the snake is one of the world's deadliest, they noted snakes are protected under the Nature Conservation Act 1992 and warned people not to try to capture or kill any wildlife in Queensland.
The Queensland department of health advises on its website, "While it's easier said than done, staying calm and still after a snake bite can help slow down the spread of venom in your body. If you've been bitten by a poisonous snake, not moving might save your life".
Video: Queensland Police Service
CNN, Global News, Stuff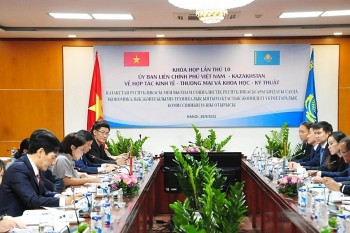 Friendship
The 10th session of the Vietnam-Kazakhstan Intergovernmental Committee on economic-trade and scientific-technical cooperation was held in Hanoi on September 26.