B.1.617.2 variant may increase risk of hospitalization, data shows
On Thursday, Public Health England (PHE) said the new Covid-19 variant, B.1.617.2 that was first discovered in India is now believed to be dominant in the United Kingdom, increasing the the chance of hospitalization in various places.
While PHE cautioned that more data is needed, its early findings showed that the B.1.617.2 or "Delta" variant was more likely to cause serious illness than the B.1.1.7 or "Alpha" variant, which had been dominant in the UK since it was first detected in southeast England last fall, according to CNN.
An analysis of 38,805 sequenced cases in England showed that the Delta variant carried 2.61 times the risk of hospitalization within 14 days compared with the Alpha variant, when variables such as age, sex, ethnicity and vaccination status were taken into consideration.
This week, at least 278 people with the Delta variant attended hospital emergency departments across the UK, resulting in 94 people being admitted to hospital overnight -- an increase from the 201 people with the Delta variant who attended emergency departments last week, including 43 overnight admissions, PHE outlined. "The majority of these had not been vaccinated," PHE highlighted.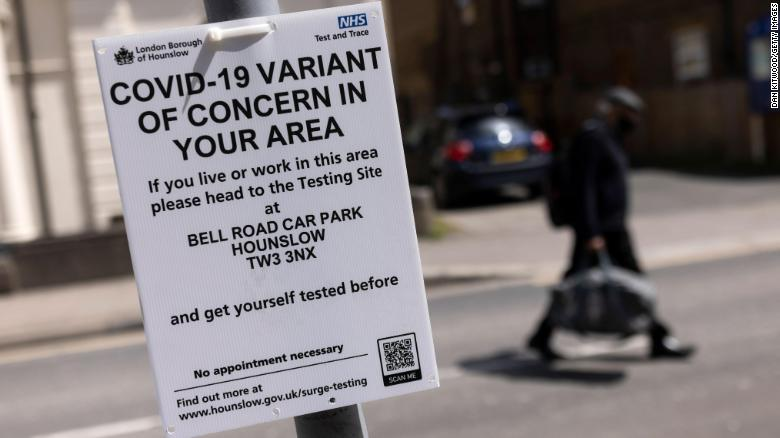 A sign directing people to vaccination center in west London. Photo: CNN
Prof Adam Finn of the University of Bristol and a member of the Joint Committee on Vaccination and Immunisation said: "Although only a small number of cases end up in hospital, the proportion is about twice as high for Delta cases than Alpha cases in both England and Scotland." he said. "The number of cases is still small, but if this trend continues and case numbers continue to rise quickly, that would point to a larger number of people being seriously affected as this variant continues to replace the alpha variant over coming weeks."
Meaghan Kall, an epidemiologist at PHE tweeted that the growth rate for the Delta variant remains similar to the week before, and that its prevalence is rising in all regions of the UK, reported by The Guardian.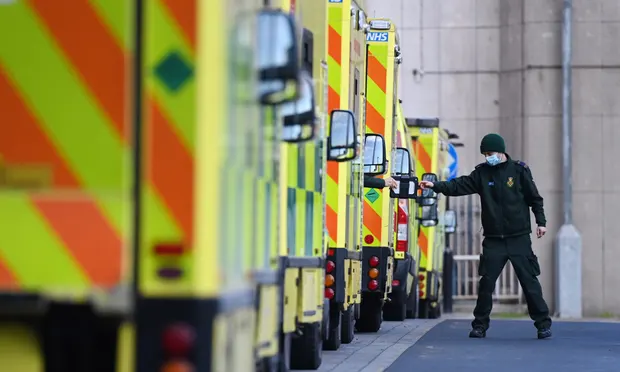 The Delta variant, also known as B.1.617.2 is believed to be more transmissible that the Alpha variant, and somewhat more resistant to Covid vaccines. Photograph: Facundo Arrizabalaga/EPA
"One shining light however is that vaccination still appears to be making an impact on spread," she said, noting 73% of Delta cases are in unvaccinated people and only 3.7% Delta cases are in people who've had both doses, while only 5% of people hospitalised with this variant have had both jabs.
Dr Jenny Harries, chief executive, UK Health Security Agency, stressed the importance of Covid jabs. "If you are eligible and have not already done so, please come forward to be vaccinated and make sure you get your second jab. It will save lives," she said.
Hospitalisations are also showing signs of an uptick in some parts of the country, highlighting that while the link between infections and severe disease has been weakened by the vaccination programme it has not been severed.
Prof Christina Pagel, director of UCL's Clinical Operational Research Unit, said the new PHE report is concerning. "Every technical report seems to bring worse news. Added to increased transmissibility and some vaccine escape, we now have evidence that your chance of being hospitalised might be twice as high with the Delta variant than with the Alpha variant," she said. "This makes it harder for vaccines to weaken the link between cases and hospitalisations."
What is Indian covid-19 variant (B.1.617)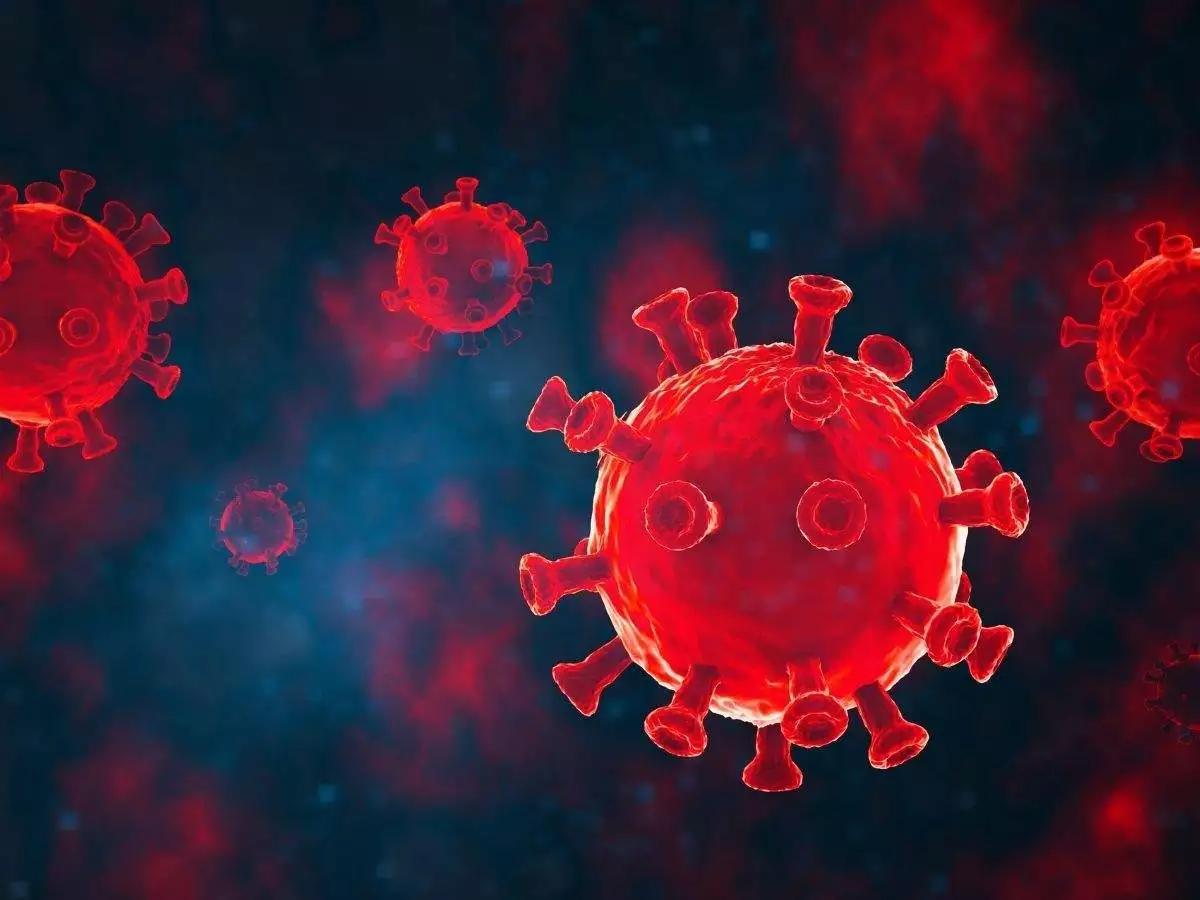 Photo: Getty Images
The "Indian variant" of SARS CoV-2, more accurately called B.1.617, is a coronavirus variant that has played a big part in the second wave of infections in India and has spread to many other countries including the UK. There is growing evidence that it spreads faster than the B.1.1.7 variant from the UK, or Kent variant, but this had yet to be definitively established at the time of writing.
There is no evidence that B.1.617.2 is any deadlier or has different symptoms to B.1.1.7. There is some evidence that vaccines may be less effective against it, but this remains unclear.
B.1.617.2 has become the most common variant reported in India. However, the situation varies from state to state. Other variants including B.1.1.7, the P.1 variant first detected in Brazil, and the B.1.351 variant that evolved in South Africa, have also played a part in the second wave in India.
In general, almost all coronavirus variants can be detected only by sequencing the genome of the virus. To find out if new variants are more transmissible or deadlier, it is necessary to identify large numbers of variants, to see if there are significant differences in the way they spread or affect people. Most countries, including India, do little if any sequencing, which is why there is so much uncertainty about whether particular variants really are more dangerous.