Back Together: Over 700 Underprivileged Students Gained Access to Online Learning
Online teaching and learning have been carried out on a large scale as a compulsory measure in response to the pandemic. Businesses, organizations, and individuals have supported less lucky children to access online learning.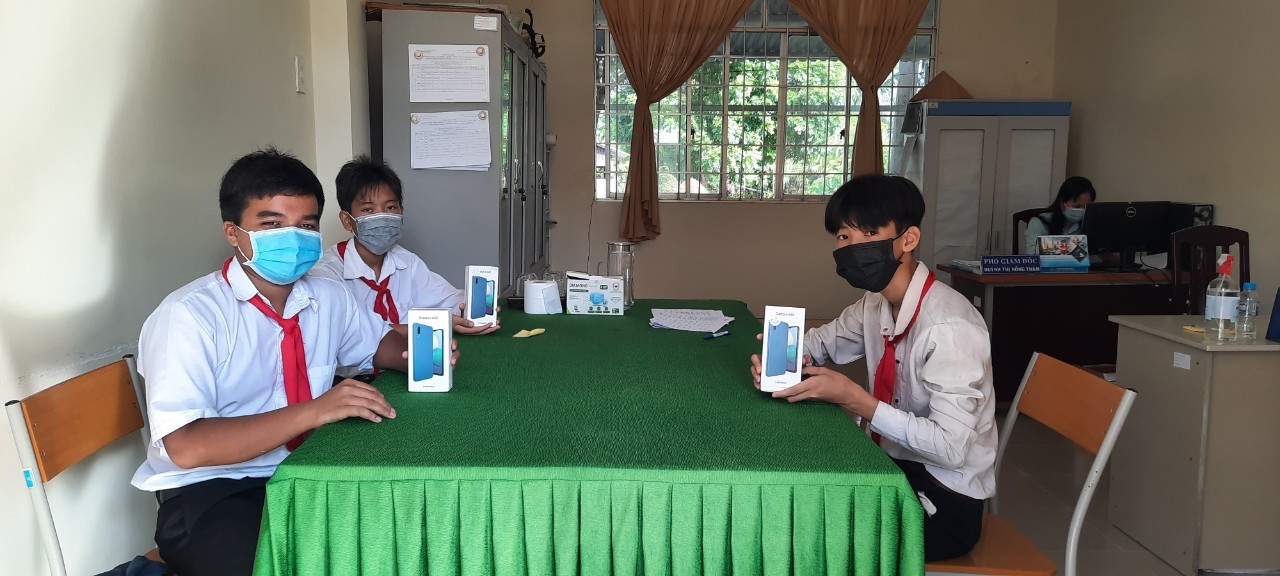 Smart phones have been delivered to underprivileged students. Source: Saigon Children's Charity
Businesses, organizations, and individuals have donated school tools and expanded the Internet coverage to help with online learning.
During the pandemic that had the most severe impact in the second half of 2021, millions of children were affected while accessing online learning. There are more than 1.5 million students across the country who needed devices to adapt to this new form of learning. Some children almost had to cancel the entire semester due to lack of equipment and geographical constraints on nature and disease.
Saigon Children's Charity's Back Together Campaign has collaborated with individuals and sponsors such as Gameloft and MoMo digital wallet to provide a total of 63 smartphones and 213 online packages as well as training courses on how to use the devices for our students.
In addition, Prudential Vietnam also contributed 512 tablets, accompanied by corresponding online data and training on cyber safety and eyecare for 512 children.
Dang is a high school student in Tieu Can town of Tra Vinh province. He's living with his parents and two brothers in a small hut built on the land passed down from his great-grandmother. The hut is just 4x6 square meters, with dirt flooring and a roof that leaks from many places.
Both Dang's parents work as hired laborers, which means they do anything from helping at construction sites to working in the fields. Even though with very unstable incomes, they have to take care of three children, of whom Đặng is the oldest.
His family is classified as a poor household by the local authority. His mother has several health conditions, and although she has received help from some humanitarians to have operations, her health does not allow her to do hard labor jobs. At home, Dang has a bicycle that he was given by Saigon Children to travel to school.
This school year, because of the pandemic, he cannot go to school like usual. Classes have been operating online, but he had missed all of them because there wasn't any Internet-connected device at home. Fortunately, his school is one of the two schools that Gameloft South East Asia just supported with smartphones along with data allowance, as part of Saigon Children's "Back Together" campaign.
Being chosen as one of the students to borrow the phones, Dang said he was happy beyond words. Even though he was overwhelmed at first with a device that he had never used before, he is gradually getting used to the online learning platforms.
Sharing with Saigon Children, Dang said that he is going to take good care of the smartphone so that many more students can benefit from connecting to the Internet and accessing online learning like he is.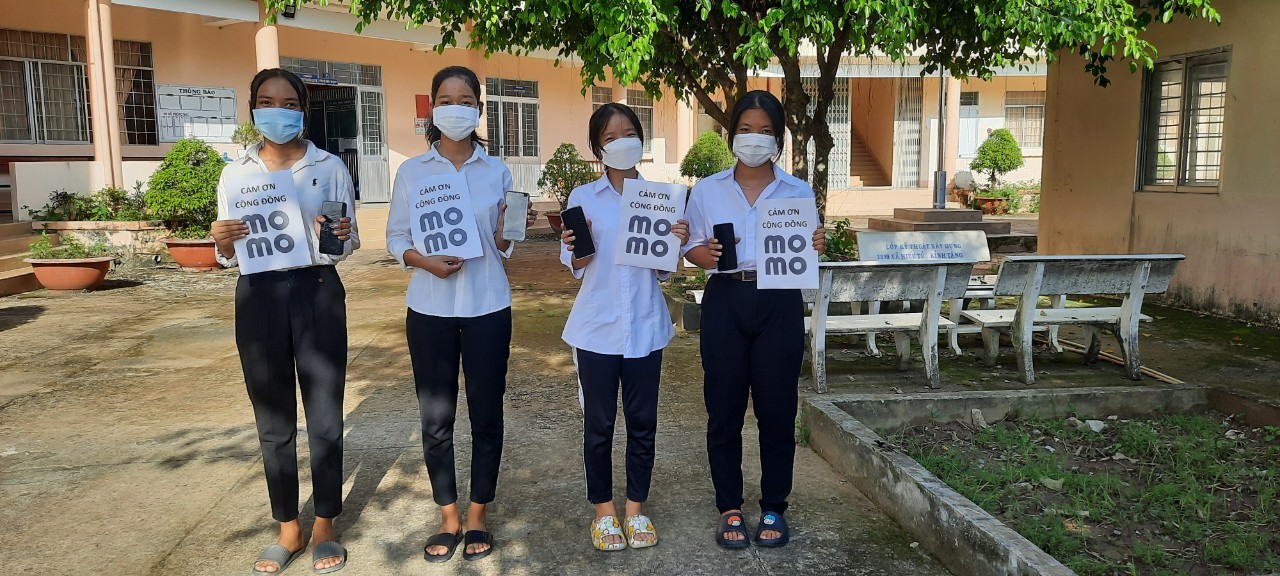 The support has contributed to basically easing obstacles facing the children in online teaching. Source: Saigon Children's Charity
Over the last two years, online teaching and learning have been carried out on a large scale as a compulsory measure in response to the pandemic. However, differences in communication infrastructure and economic conditions among regions have resulted in a large gap in educational access. Students, especially preschool and primary ones, in less developed, mountainous, and insular areas have encountered disadvantages in this regard.
The pandemic is not over, there are still many challenges in the form of online education in the coming time. There are still many children who need to have an online learning device ready for any situation.
To help children get back to school and learn safely online, you can continue to support the campaign here.
With 23,953 Covid-19 cases logged in the past 24 hours, Feb. 9 saw the highest number of daily infections in the country since the beginning of the pandemic, breaking the previous day's record.
This brings the total caseload in Vietnam to 2,404,651 infections.
To date, 16.3 million doses of vaccines have been given to children aged 12-17 years, including 7.87 million second doses.
As of Feb. 7, all the 63 provinces and cities nationwide had issued plans to bring students at kindergarten, primary, and secondary levels back to school within February.
53 localities are set to allow kindergarten and primary pupils to attend face-to-face classes between Feb. 7 and 14, while 57 do the same with all local secondary students on Feb. 8.
High school students across the nation went back to school physically on Feb. 7. Meanwhile, 100 percent of universities in Vietnam had their plans ready for offering face-to-face lessons starting from Feb. 14.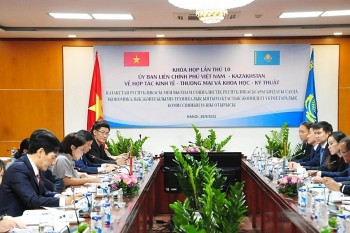 Friendship
The 10th session of the Vietnam-Kazakhstan Intergovernmental Committee on economic-trade and scientific-technical cooperation was held in Hanoi on September 26.