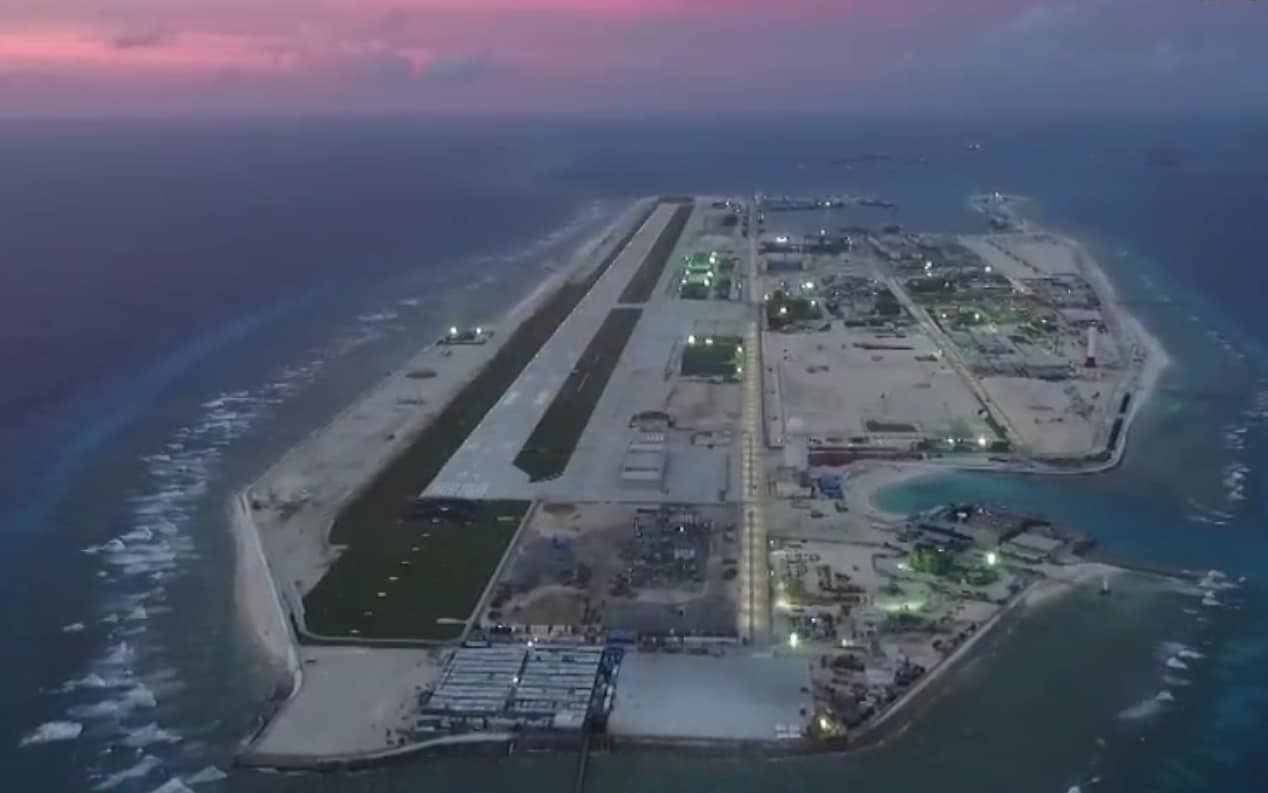 (Photo: CCTV)
"The United States, China's neighbors, and the International community have rebuked the CCP's sovereignty claims to the South China Sea and have condemned the building of aritifical islands for the Chinese military", US Secretary of Commerce Wilbur Ross emphasized.
"The entities designated today have played a significant role in China's provocative construction of these artificial islands and must be held accountable", he added.
The leader in illegally building artificial islands
According to the US Department of Commerce, since 2013, the CCP has dredged and constructed more than 3,000 acres across seven features in the East Sea, which include air defense and anti-ship missile features.
The U.S. doesn't have claims in the East Sea (South China Sea) however has said it wants to ensure freedom of navigation in the resource-rich waters that host vital shipping lanes. Washington has actually likewise urged claimant states to solve disputes in harmony and in accordance with worldwide law.
In addition, the PRC's dredging and construction of certain outposts violate the sovereign rights of the Republic of the Philippines, as determined by the Permanent Court of Arbitration in its July 2016 award in a case brought by the Philippines against the PRC. In the Entity List additions, Commerce determined these entities enabled China to construct and militarize disputed outposts in the East Sea.
The State Department drew a direct connection between CCCC and problems related to BRI projects with Pompeo assailing the conglomerate for being "one of the leading contractors used by Beijing in its global 'One Belt One Road' strategy", and accused the company of "corruption, predatory financing, environmental destruction, and other abuses across the world".
The addition of CCCC and its affiliates to the Commerce Department's entity list will also add friction to an already tense bilateral relationship, even if the total sales affected are modest.
Sales by US companies to the 24 CCCC entities added to the list amounted to about US$5 million in the past five years, according to a department official, who joined the State Department briefing.
The restriction applies not only to equipment and commodities, but also software and technology, and any applications for export, re-export or transfer to the targeted CCCC units will face a "presumption of denial", he said.
The entity list had already been a source of deep contention between Washington and Beijing before Wednesday's announcement, since it already included dozens of subsidiaries of China's Huawei Technologies, in a bid to address concerns by US officials and lawmakers that the telecommunications giant is a threat to American national security, according to SCMP.
Last week, the Commerce Department added another 38 Huawei affiliates in 21 countries to the list, effectively preventing foreign companies from exporting US technology to the entities without a licence.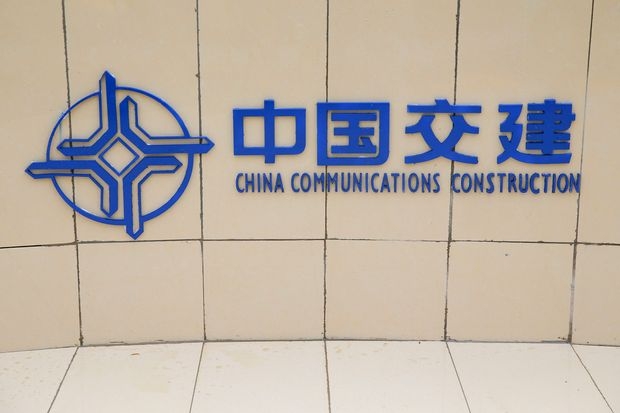 5 Subsidiaries of CCCC were added to the "Entity List" (Photo: Shutterstock)
"Modern-day equivalents of the East India Company"
Last month, Assistant Secretary of State David Stilwell called CCCC and other Chinese state-owned enterprises "instruments of abuse" and "modern-day equivalents of the East India Company," the British colonialist firm of the 18th and 19th centuries.
The U.S. actions become part of an effort to label CCCC "the Huawei of facilities," according to a senior administration official, referring to China's crown-jewel telecoms business, Huawei Technologies Co. The U.S. has led a multiyear project to halt Huawei's worldwide expansion, stating Beijing might use the business to spy on people. Huawei has rejected the claims.
The U.S. official accused CCCC and its units of participating in corruption, predatory financing, and ecological destruction in projects in Sri Lanka, Malaysia, Kenya, Tanzania, the Philippines and somewhere else.
According to E News Planet, a Chinese Embassy agent in Washington said in a statement: "The U.S. sanctions on appropriate Chinese companies and personnel are totally unreasonable. It is an act of hegemony in major infraction of global law and standard standards governing global relations."
The complete impact of the U.S. actions isn't yet clear. State and Commerce department authorities told reporters Wednesday that the visa limitations would affect dozens of executives and their families, which applicants for licenses to send U.S. goods to the 24 blacklisted business would face anticipation of denial. The authorities also expressed hope that other nations would join the U.S. in acting to curb China's activities in the East Sea.
A Commerce Department authorities stated that the companies now dealing with export limitations have actually gotten just around $5 countless controlled U.S. products over the previous five years and that these items are usually readily available from other countries. He included, nevertheless, that numerous companies proactively choose to stop working with business on the department's export blacklist for reputational factors.
Listed in Hong Kong and Shanghai, CCCC is among China's largest infrastructure companies, utilizing more than 124,000 individuals across businesses that span transportation infrastructure, dredging and heavy equipment, to name a few.
CCCC is a major professional in Mr. Xi's Belt-and-Road initiative, through which Beijing envisions developing an international network of ports, roadways, trains, pipelines and industrial parks, mostly developed by Chinese companies and funded with credit from Chinese lenders. The U.S. and other Western officials have actually blamed the initiative for advancing opaque financial deals that offer Beijing political utilize by burdening nations with Chinese loans.
The U.S. official said another factor triggering Wednesday's actions is CCCC's function in Beijing's military-civil combination program, which encourages Chinese civilian entities to work with the People's Liberation Army in a typical objective of strengthening defense.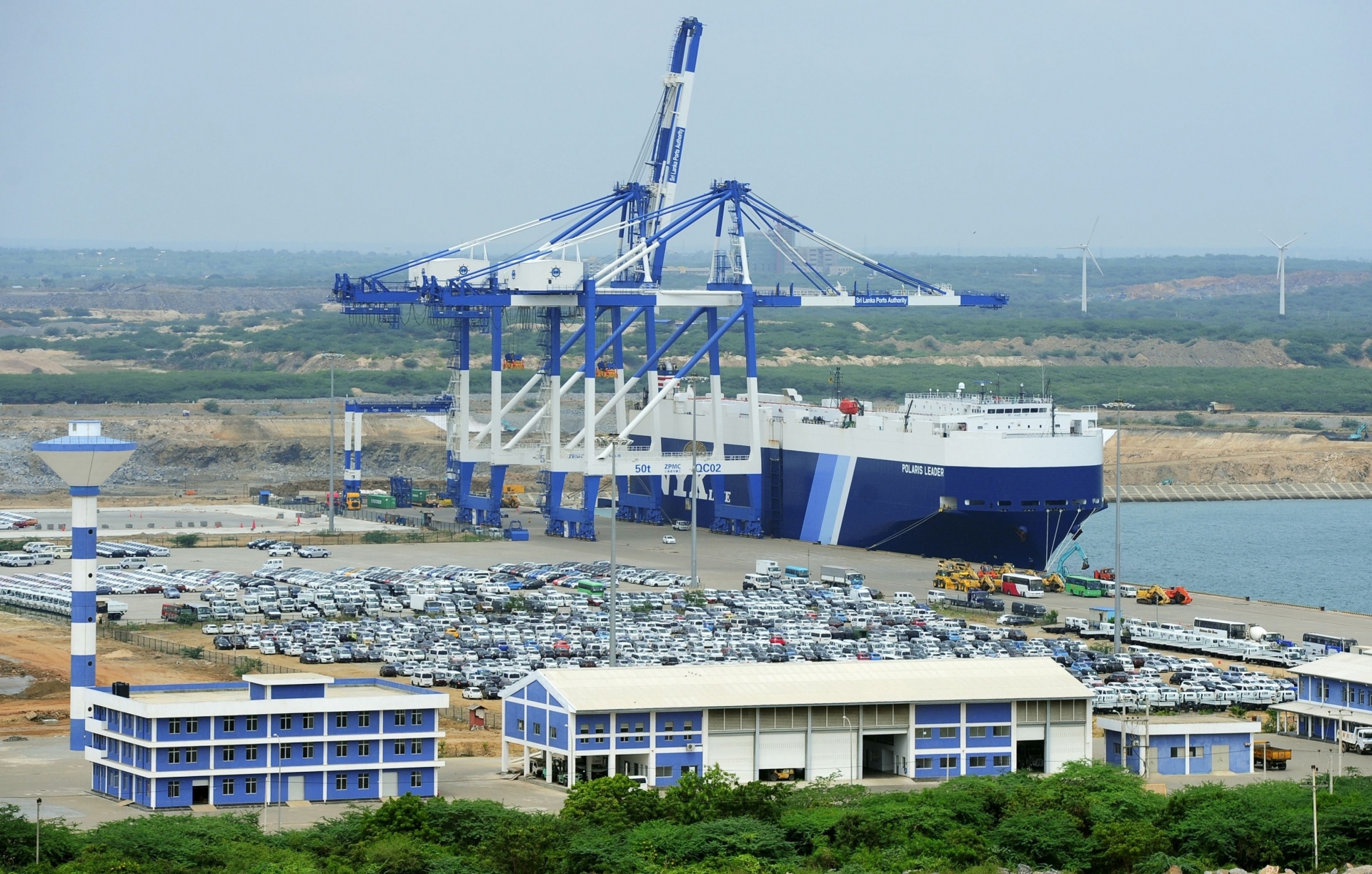 Sri Lanka delegated the authority to operate a deep-water port in the Indian Ocean to the Chinese company in 2017 (Photo: AFP)
In July 2018, CCCC's military-civilian fusion workplace signed a "strategic cooperation" contract with the PLA's Naval Logistics Academy, vowing to collaborate on matters connected to the advancement of maritime defense tasks, theoretical research and big-data, to name a few locations, according to a social-media account run by the company.
CCCC was among the companies associated with a Beijing-led effort to construct airports in Greenland that the White Home thwarted in 2018 over fears it could provide China's military a grip in the North American Arctic.
In June, a Kenyan appellate court ruled that the state-owned Kenya Railways Corp. had actually broken procurement rules in appealing CCCC unit China Roadway and Bridge Corp. to develop a train in the east African country, potentially tossing a wrench into the multibillion-dollar project that is currently partially functional.
CCCC also has organisation interests in the U.S. The company has purchased an approximately $1 billion business, retail and property real-estate advancement in Los Angeles known as The Grand. A CCCC subsidiary, Shanghai Zhenhua Heavy Industries Co., also referred to as ZPMC, is among the world's biggest port-machinery producers and has actually provided cranes and related services to U.S. ports.
Given That the Commerce Department's export restrictions target products leaving the U.S., such services would not usually be directly affected by Wednesday's actions unless they were looking for to export products to their moms and dad business on the blacklist, the Commerce Department official said.
Other Chinese entities targeted by the Commerce Department consist of companies that develop and produce telecommunications and navigation gear. Among them are research institutes run by two major state-owned defense specialists, China Electronic devices Innovation Group Corp. and China State Shipbuilding Corp.
Jasmine Le