Vietnam rejects China's claims of its presence in East Sea 2,000 years ago
Vietnam has clearly dismissed China's baseless claims of its people's activities in the East Sea dating back 2,000 years ago and emphasizes that all countries have a common duty and obligation to respect the basic principles of international law.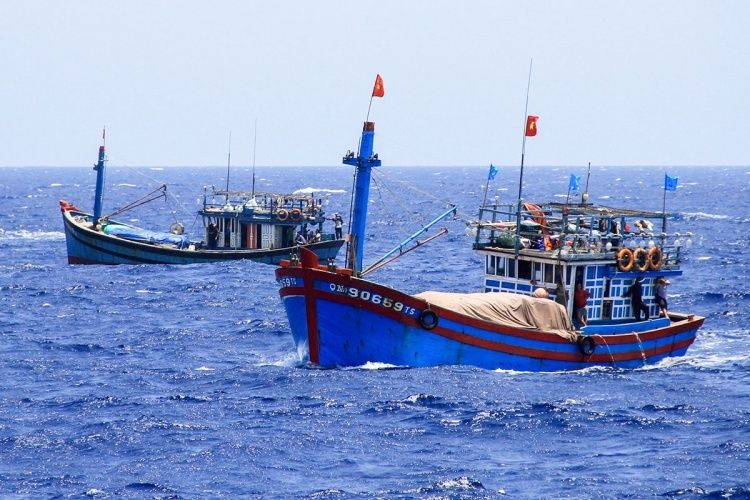 Vietnam's fishing boats on Hoang Sa (Parace) in May, 2014. Photo: VNE.
"Vietnam has sufficient legal basis and historical evidence to assert its sovereignty over Hoang Sa (Paracel) and Truong Sa (Spratly) archipelagos in accordance with international law," Spokesperson Le Thi Thu Hang of Vietnam's Ministry of Foreign Affairs said at a regular press conference on Thursday.
Hang re-asserted Vietnam's sovereignty in the South China Sea when answering a question on blatant fabrication by Chinese Foreign Ministry's Spokeswoman Hua Chunying on Twitter where the Chinese diplomat said China has presence in this vital sea dated back 2,000 years.
The East Sea is known internationally as the South China Sea.
Hang said: "We believe all countries have the duty and common interest in respecting fundamental principles of international law."
Earlier, Chinese top diplomat launched the baseless information in a tweet to strike back the US' rejection of "mostly" China's illegal souvereignty claims in the South China Sea.
Hua had also said in a tweet on "recovered the #Nansha & #Xisha Islands" – the way China calls Vietnam's Hoang Sa (Spratly) and Truong Sa (Paracel) archipelagos, is totally unpersuasive and baseless.
In fact, China used force to drive out Vietnamese troops and takes over Vietnam's islands, rocks, buildings, and facilities in Hoang Sa (Paracel) in 1974.
Hua also accused the US of " waged color revolutions & illegal wars, displacing millions in Iraq, Libya & Afghanistan" and "sent advanced military airplanes to the region to flex its military muscles, which caused instability in the South China Sea."
She affirmed that China respects the maritime freedom and overflight in and above the South China Sea and "have never heard about any country complaining" about that.
May she forget that Vietnam has lodged an official protest with China following the sinking of a Vietnamese fishing boat near the Hoang Sa (Paracel) archipelago, it said to be rammed by a Chinese maritime surveillance vessel near islands in Vietnam's South China Sea, also called Vietnam's East Sea in April.
The US on July 13 asserted that "Beijing's claims to offshore resources across most of the South China Sea are completely unlawful, as is its campaign of bullying to control them."
"The world will not allow Beijing to treat the South China Sea as its maritime empire. America stands with our Southeast Asian allies and partners in protecting their sovereign rights to offshore resources, consistent with their rights and obligations under international law," Mike Pompeo said in a lengthy statement.
In the statement, Pompeo also took aim at China's attempts to establish maritime claims inside other countries' Exclusive Economic Zones, areas extending 200 miles into the sea from the shore. The top US diplomat specifically said China "cannot lawfully assert a maritime claim -- including any Exclusive Economic Zone (EEZ) claims derived from Scarborough Reef and the Spratly Islands -- vis-a-vis the Philippines in areas that the Tribunal found to be in the Philippines' EEZ or on its continental shelf."
"Any PRC action to harass other states' fishing or hydrocarbon development in these waters -- or to carry out such activities unilaterally -- is unlawful," Pompeo said.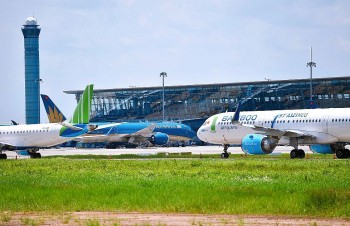 Economy
Vietnam Business & Weather Briefing (August 9): Vietnam's economic growth is expected to reach 7.5% in 2022, new securities accounts hit a near two-year low in July.