Covid-19 Overshadows Olympics, Top Japan Medic Urges Nationwide State of Emergency
The Tokyo Olympic organisers on August 4 reported 29 more Covid-19 cases associated with the Olympics, the highest daily count, bringing the cumulative total to over 300.
Volunteers clean up a court before badminton matches at the Musashino Forest Sport Plaza in Chofu, Tokyo. Photo: BLOOMBERG
It said several confirmed Covid-19 cases among the Greek artistic swimming team are the first cluster of infections in the athletes' village, amid surging infections in Japan, according to the Kyodo News Agency.
The 29 cases include three Greek artistic swimmers who were staying in the village for the Olympics, which began July 23 amid a sharp rise in Covid-19 cases propelled by the highly contagious Delta variant of the coronavirus.
Among the 12-member Greek artistic swimming team, four athletes and one official have tested positive for Covid-19. All the members, including seven who had tested negative for the virus, have already left the village and relocated to isolation facilities, according the organisers said.
Greece said on August 3 it will withdraw from artistic swimming competitions.
Japan has seen a sharp increase in coronavirus cases. Tokyo reported a record 4,166 new cases on Augst 4. Nationwide, newly reported cases totalled a new record of over 14,200, according to public broadcaster NHK.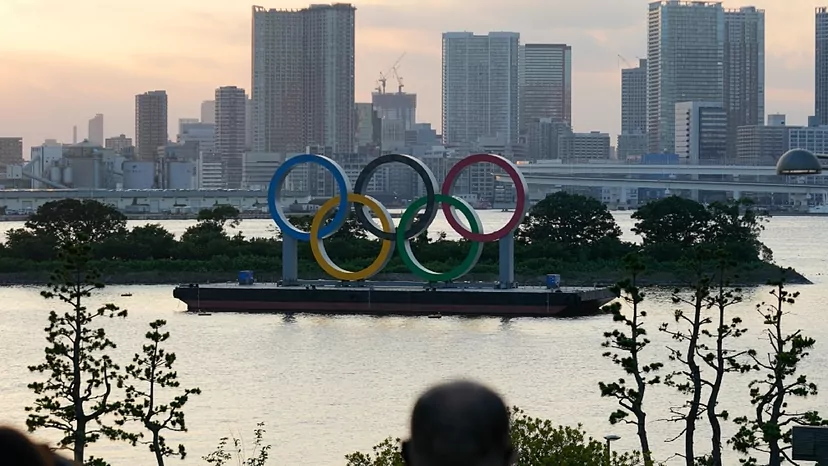 Photo: Marca
The Delta variant was leading to a spread of infections "unseen in the past", Health Minister Norihisa Tamura said as he defended a new policy of asking patients with milder symptoms to isolate at home rather than going to hospital, according to Reuters.
"The pandemic has entered a new phase ... Unless we have enough beds, we can't bring people to hospital. We're acting pre-emptively on this front," Tamura told parliament.
But he signalled the chance of rolling back the policy, as the decision to ask some sick people to stay at home has drawn criticism from medical experts as putting lives at risk.
"If things don't turn out as we expect, we can roll back the policy," Tamura said, adding the policy shift was a move to deal with the unexpectedly fast spread of the new variant.
Prime Minister Yoshihide Suga said on August 2 only Covid-19 patients who were seriously ill and those at risk of becoming so would be hospitalised, while others should isolate at home, a shift in policy some fear may lead to an increase in deaths.
Nationwide state of emergency needed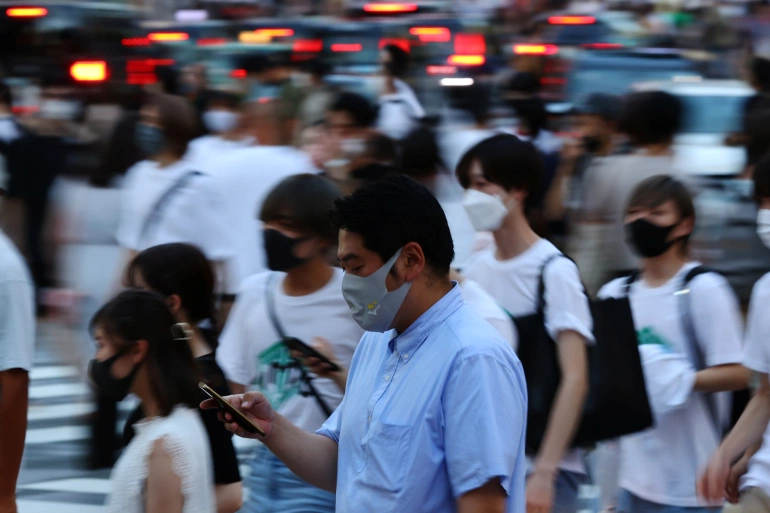 The new records come a day after Japan decided to extend states of emergency to three prefectures. Photo: Reuters
President of the Japan Medical Association Toshio Nakagawa on August 3 called for a nationwide state of emergency to contain a surge in Covid-19 cases in Olympics host city Tokyo and elsewhere.
Tokyo hospitals are already feeling the crunch, Hironori Sagara, director of Showa University Hospital, told Reuters.
"There are those being rejected repeatedly for admission," he said in an interview. "In the midst of excitement over the Olympics, the situation for medical personnel is very severe."
Chief Cabinet Secretary Katsunobu Kato told reporters fewer elderly people, most already vaccinated, were getting infected.
"On the other hand, infections of younger people are increasing and people in their 40s and 50s with severe symptoms are rising," he said, adding some could not immediately get admitted to hospital.
Suga and Olympics organisers say there is no link between the July 23-Aug. 8 Summer Games and the sharp increase in cases.
Medical experts, however, have said holding the Olympics sent a confusing message about the need to stay home, contributing to the rise.
Unlike the voluntary restrictions and low vaccination rates elsewhere in Japan, more than 80% of the people in the Olympic village in Tokyo for athletes and coaches are vaccinated, testing is compulsory and movement is curtailed. /.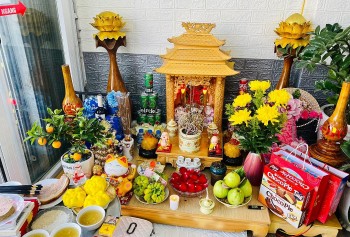 Handbook
Learn more about an ancient Vietnamese tradition that may bring you good fortune!