Straits Times, Singapore's leading broadsheet newspapers has cited some opinions on bargain holidays in Vietnam as domestic tourism has emerged as a prime class after the Covid-19 pandemic in the country seems to be fully contained.
High demand for domestic tourism
Nhandan cited 2019's report on outbound travel in Vietnam conducted by Outbox Consulting that the number of Vietnamese tourists traveling abroad has been increasing by 10-15% per year and was expected to rise by 9.5% by 2021. However, due to Covid-19, Vietnamese people's foreign travel will be greatly reduced, offering an opportunity for the tourism sector to promote the domestic market.
A representative from Google Asia-Pacific also said that since the second half of April, when social distancing orders were eased in Vietnam, searches for domestic flights have accounted for 85%; searches related to sea tourism have doubled and those for national parks have increased 25%.
The figures show that Vietnamese people's demand for domestic travel has been relatively high. Some experts also said this is a "golden opportunity" to promote the domestic market, contributing to gradually increasing the total number of tourists as well as improving the difficult position of many travel enterprises. However, people's incomes have been affected due to Covdi-19; therefore, attractive stimulus programmes are one initial solution to stimulate the domestic tourism market.
Bargain holidays flagged off to entice domestic tourism after Covid-19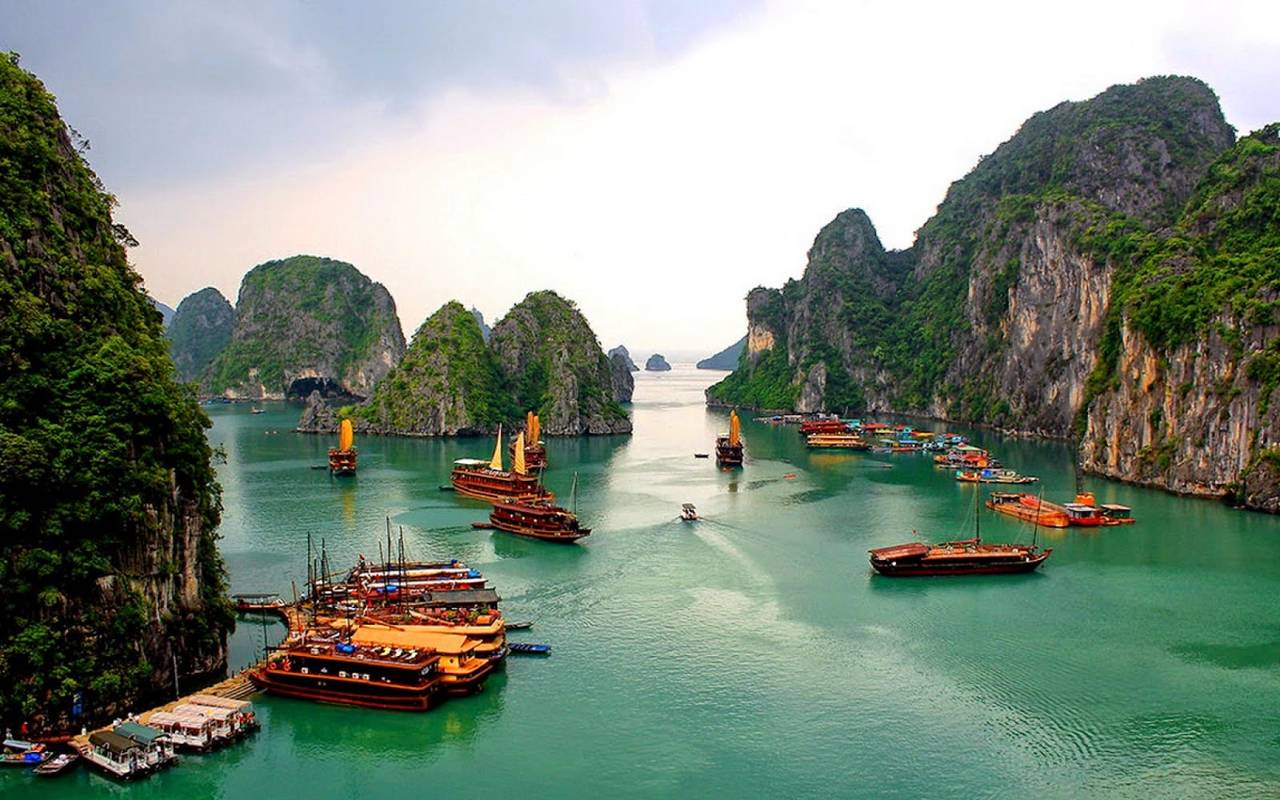 Ha Long Bay. Photo by BC Family Tour.
"With a population of more than 97 million people and an increasing proportion of middle class, Vietnam has a domestic tourism market with huge potential," Straits Times cited Vu The Binh, vice-chairman of the Vietnam Tourism Association as saying, adding that domestic tourism will also help push up foreign travelers' intention to visit Vietnam.
"Bargain hunters have swooped in, eager to make up for the weeks cooped up indoors during a nationwide lockdown that ended on April 22." Straits Times said.
With no COVID-10 deaths or any community transmission, Vietnam starts its' new normal status with precautions in and restriction out. While some neighboring countries such as Thailand still struggles with the daily increase of Covid-19, Vietnam has given green light to the reopening of bars and massage parlors and lifted the empty-seat requirement on public transport.
Vietnam has recently launched a campaign named "Vietnamese people to travel to Vietnam destinations" which is slated to last by year-end with a number of discounts offered by airlines, tour operators, and restaurants to lure more local guests as the inbound flights are still at a halt.
Furthermore, some localities also waived entry fees for well-known destinations and heritages such as Ha Long Bay, My Son Sanctuary among others in a move to revive the tourism industry after a long break.
In the northern region, the alliance eyes to foster tourism development in northwestern and northeastern regions, which possess the unique cultures of ethnic groups and are home to two global geoparks in the provinces of Ha Giang and Cao Bang.
In the central region, Hue, Da Nang and Hoi An are set as the center of the tourism stimulus program while the connection between Ho Chi Minh city and Mekong Delta region localities will be boosted in the southern region.
The six provinces of Gia Lai, Dak Lak, Binh Dinh, Phu Yen, Kon Tum and Dak Nong are viewed as emerging destinations in the Central Highlands region.
According to the Pacific Asia Travel Association (PATA), the tourism recovery process will come in stages: loosening travel restriction, domestic travel recovery, resumption of air routes, individual traveller and group traveller recovery.
Dimitrios Buhalis from Bournemouth University at the online workshop held by WTO on April 21 said the domestic travel would recover first, but step by step. At first, the recovery would be seen in business travelers and travelers who want to visit relatives because of demand for resuming business and close relations.
Some experts said after Covid-19, the travel firms serving mass tourists, cruise lines and small-scale travel firms are the businesses to face the biggest difficulties.
Reuters mentioned some official reports that Vietnam's tourism raised VND 726 trillion last year, nearly 12 percent of Vietnam's 2019 GDP, but while barely 17 percent of the 103 million travelers were foreigners, they spent slightly more than domestic counterparts.
The country has not fully captivated the domestic market's potential, Straits Times quoted Vu Dinh Quan, general director of Ho Chi Minh City-based travel agency BenThanh Tourist as saying.
Lyan Vu