Battling Sexism in Workplace: Phuong Uyen Tran's Advice for Young Generations
Across the world, women are gaining the opportunity to pursue their dreams. However, sexism is still a barrier. Tan Hiep Phat Deputy CEO Phuong Uyen Tran shares her experience and advice to cope with gender issues in the office.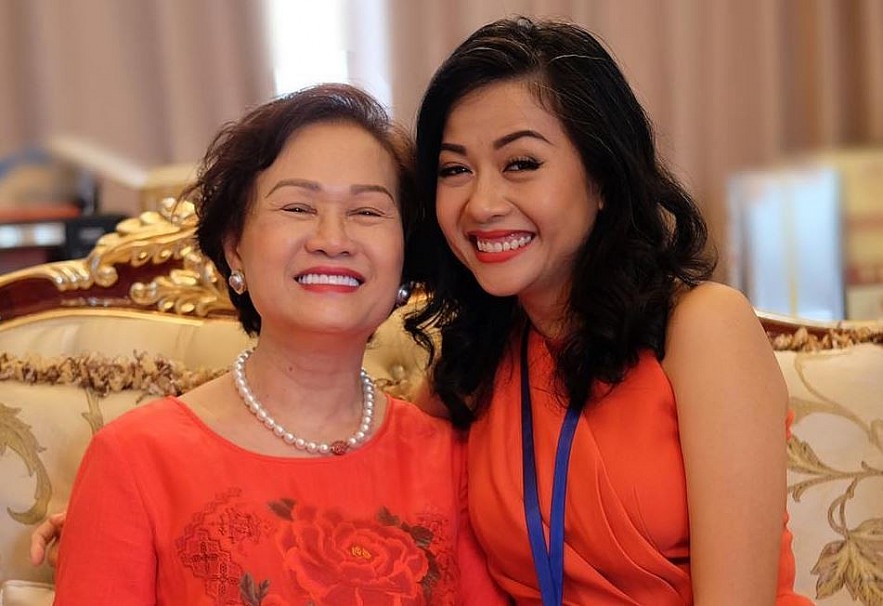 Phuong Uyen Tran and her mother (Photo: Phuong Uyen Tran)
Known as a successful businesswoman, a Forbes published author, Phuong Uyen Tran is a role model for dynamic and fierce young women who aim high in their careers and life. However, Phuong herself has faced stereotypes regarding her gender in office.
"It's a real battle to strive to eliminate the structural sexism that exists in society. One of the challenges we face is that gender stereotypes start very early," she said.
It is said that even the most developed countries in the world struggle to eliminate this bias toward women and their contributions to the world outside of their homes. While sexism in Vietnam is not as extreme as in other parts of East Asia, it has still found itself fighting against the Confucian view of women – that they should obey their father as a daughter, their husband as a wife, and their sons in widowhood.
More and more studies are showing the same result: women in leadership positions are good for business. And yet, despite all of this, many women continue to experience discrimination across the globe, especially in leadership and executive positions.
"It is important as female leaders to rise up, reach out, engage in good, and not exist in a victimized state; the contribution of women is too valuable to give up. Companies and cultures flourish when women are in leadership positions," she said.
As a millennial, she has some advice for women rising up the corporate ladder.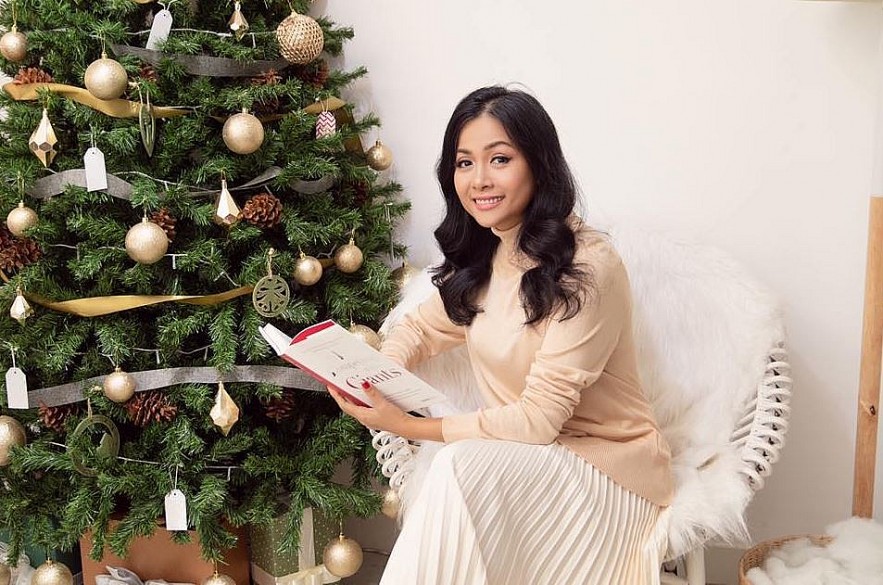 (Photo: Phuong Uyen Tran)
Do not behave like a man
To compete with men, some women might believe they should act like men, which can translate into being abrasive and domineering in conversations. That's not how women highlight their natural leadership qualities.
"I do not want to behave like a man, because I think there is great strength in a woman's negotiating skills and abilities to listen. There is plenty of research demonstrating how a company's operational abilities improve when there are more women on the board," she said.
Stand up and be counted
Even a woman who holds a significant position in a company sometimes can be expected to perform menial duties, such as taking notes or making coffee, especially if she is the only woman in a meeting. Avoid that trap, and certainly do not volunteer.
It is best not to offer to make everyone else a cup of coffee until you reach a senior enough position where this is viewed as a positive gesture, rather than a given.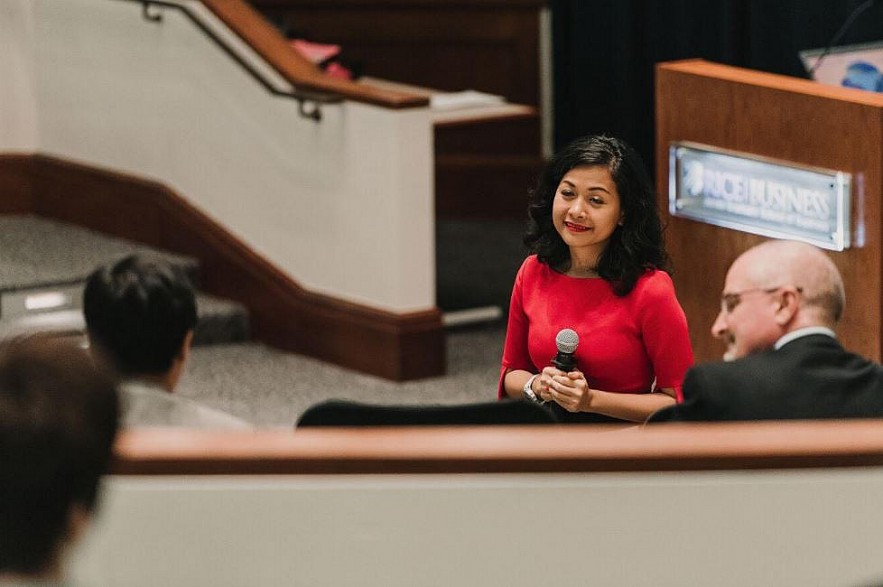 (Photo: Phuong Uyen Tran)
Find make allies
"In order to dismantle sexism, we need men to help. Women cannot eliminate sexism on their own. The good news is that more and more men are eager to do this," says Phuong Uyen Tran.
Tran said that a dear friend and trusted colleague once told her about never offering to take notes in meetings. When her supervisor once asked her to, she said no. She turned it around and said, "In my experience, it's always women who are asked to take notes, and until we start refusing, it will stay that way. Do I have your support?"
"Those five words stated by my friend —"Do I have your support?"—are critical, because women cannot eliminate sexism in the boardroom, or anywhere, on their own. We need men to help us dismantle it. The good news is that, even with a difficult history of support throughout the world, more and more men are eager to do this," said the deputy CEO.
As the deputy CEO of THP Beverage Group, Phuong has ensured that THP Beverage Group offers women the same opportunities as men. Phuong herself and her sister, Bich Ngoc Tran, both are deputy CEO of THP, are working every day to set a very strong example for women leaders in the company.
"I could not have reached my current position at THP without the support of my family and the many colleagues – both men and women – I have had the privilege to work with. There's space and need for men and women in the boardroom," she said.
About Phuong Uyen Tran
Working as a powerful businesswoman, Forbes published author, Phuong Uyen Tran is a model of success in Vietnam. Phuong Uyen Tran is also a special contributor for Vietnam Times.
Her writing, including "Competing with Giant" book, and her latest articles are to advise and inspire young people to start-up, overcome challenges and reach out to the world. It is the story of a little girl taking the great responsibilities for a corporation and devoting herself to society.