Bird-eye view accentuates charming beauty of Nha Trang coastal city
The Nha Trang coastal city in Khanh Hoa province emerges ravishingly through photos captured from a bird-eye view.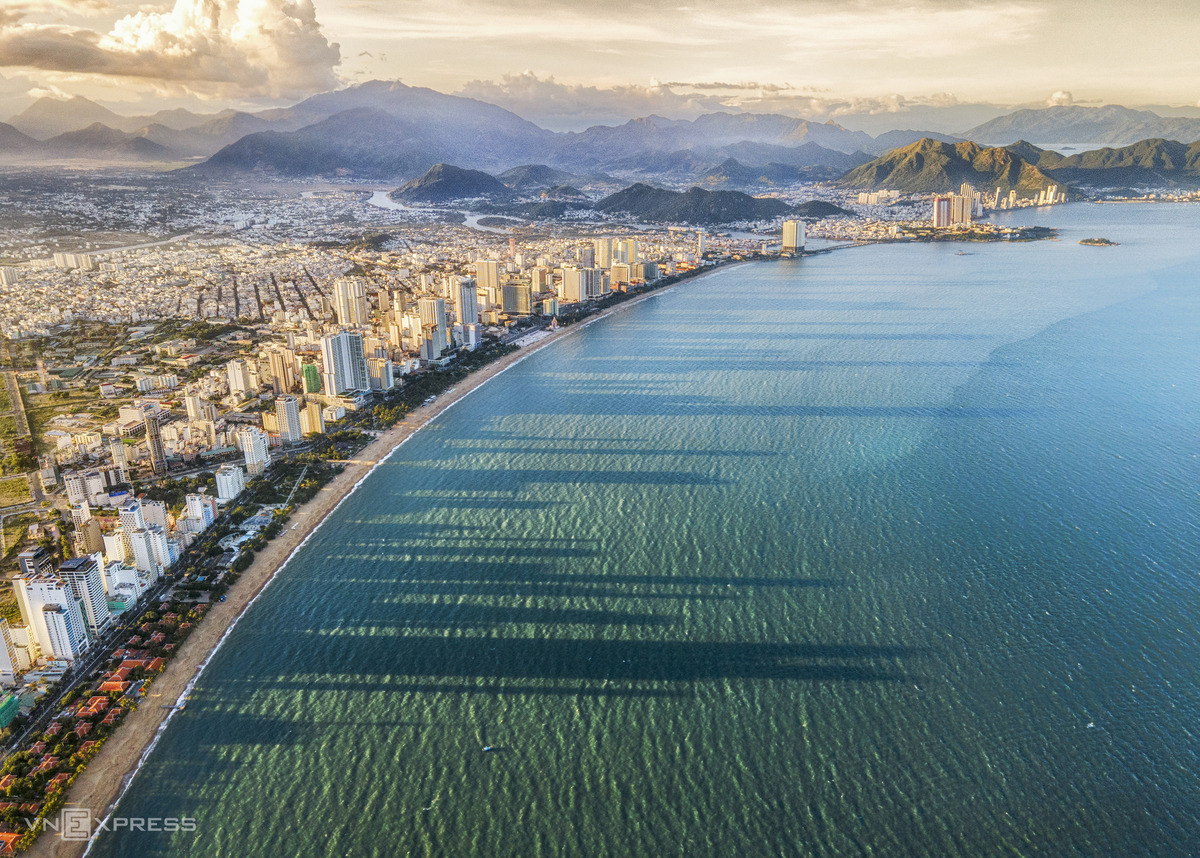 Photo: Tran Anh Khoa/ via Vnexpress
The photo sets from a bird-eye view of Nha Trang was taken by Tran Anh Khoa, a local photographer.
The above picture is a city's corner viewed from the sea to the shore.
Nha Trang is the capital of Khanh Hoa province, a tourism and cultural and economic hub of the South Central Coast region. The city boasts stunning white sandy beaches as well as interesting festivals, Vnexpress reported.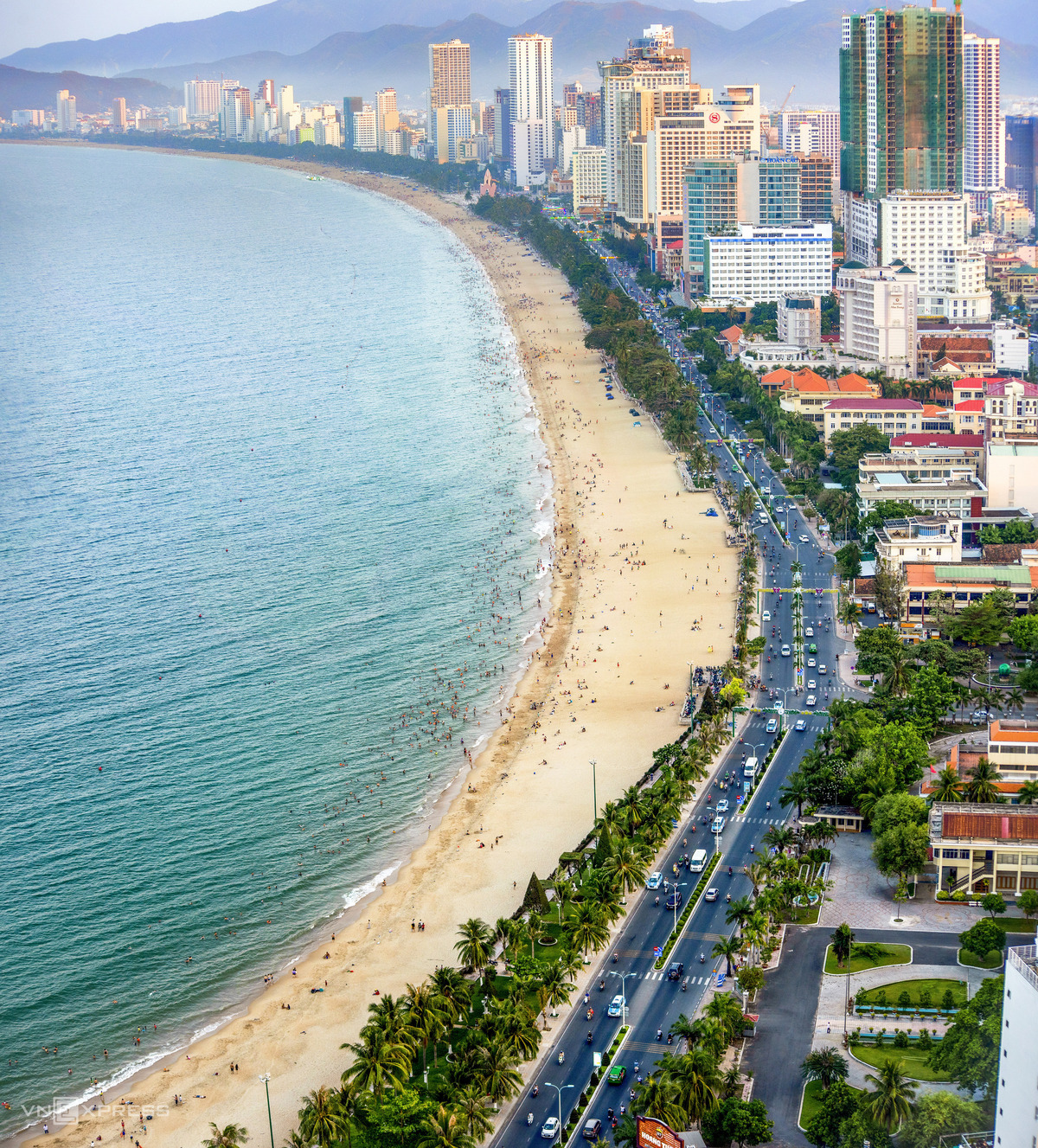 Photo: Tran Anh Khoa/ via Vnexpress
Tran Phu beach is about 12 km long and propeller-shaped that embraces the city. The beach is cool, crystal-clear, and surrounded by coconut trees, attracting an influx of tourists to visit and swim.
On Tran Phu street lies the Institute of Oceanography where displays tens of thousands of marine specimens and raises hundreds of creatures.
Photo: Tran Anh Khoa/ via Vnexpress
Cable cars crossing the sea and islands on Nha Trang Bay.
Nha Trang was named in the list of top 10 best destinations for scuba diving, top 50 places with the world's most beautiful beaches, and one of 29 world's most beautiful bays.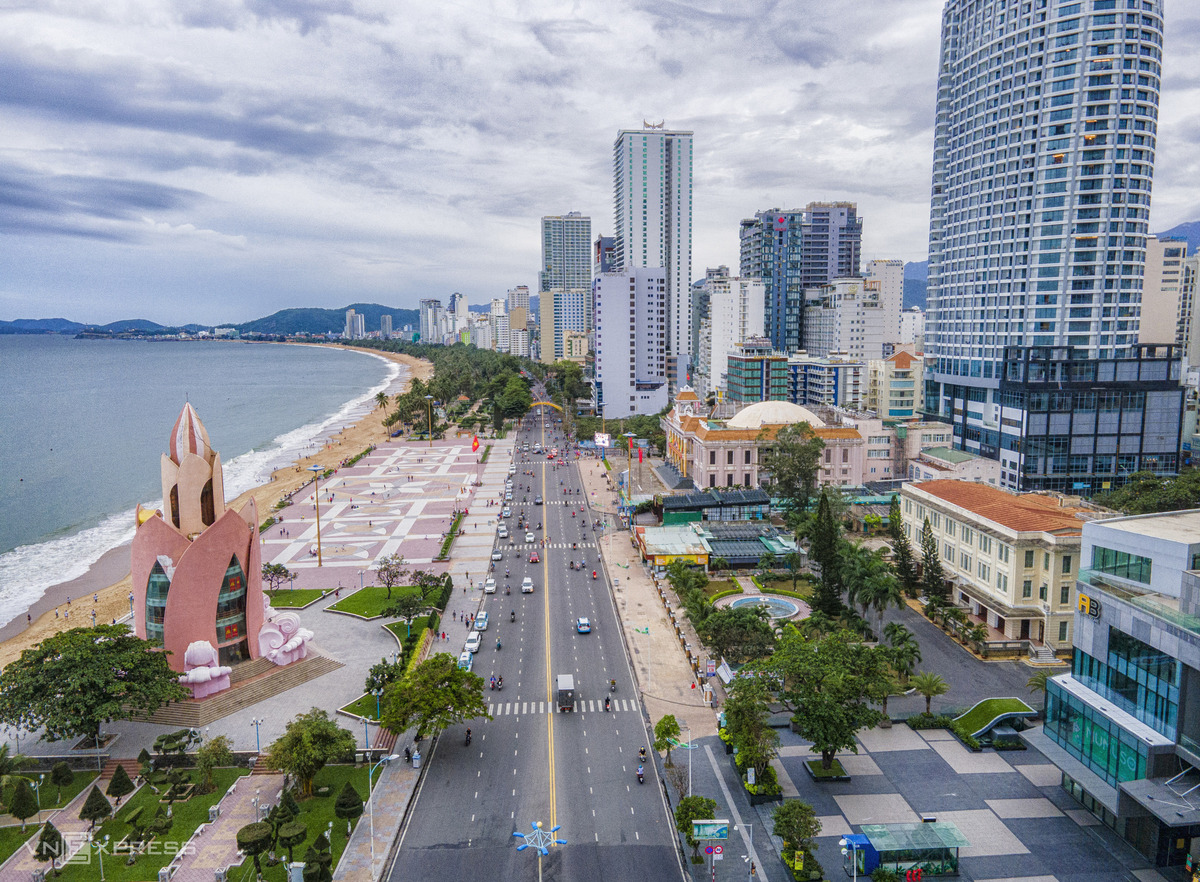 Photo: Tran Anh Khoa/ via Vnexpress
April 2 Square, adjacent to the sea, is one of the iconic tourist attractions of Nha Trang. Tourists coming here can stroll, relish the fresh air and take check-in photos. Opposite the square is the night market where sell various kinds of items such as clothes, souvenirs, food, etc.
A highlight of the square is its three-story Tram Huong Tower. The first floor includes a yard, a water fountain, a flower garden, decorative statue clusters, and 5 wave-shaped sculpture clusters. The second floor is sculpted with sails and petals. The third floor is stylized, looking like a lighthouse. Atop of the tower is a crystal ball like a jewel.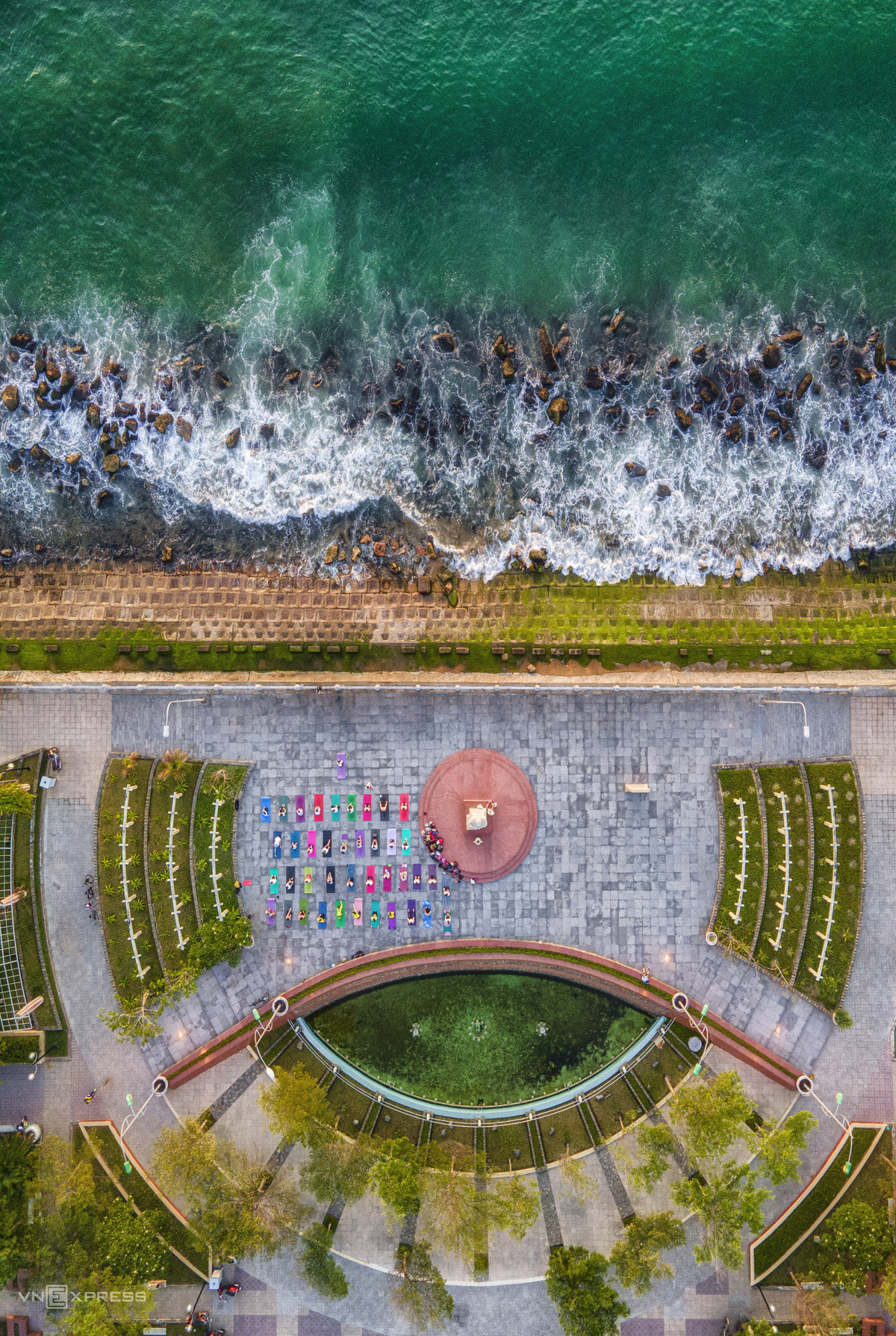 Photo: Tran Anh Khoa/ via Vnexpress
A magnificent bird-eye view of the Alexandre Yersin park where the statue of the doctor of the same name is located. Alexandre Yersin, a Swiss national and a Ph.D. at the Medical University of Paris had explored different parts of the world and then chose Nha Trang as his destination.
He is also the founder of Nha Trang Pasteur Institute and the first Medical University in Hanoi. He also discovered Hon Ba Island in Khanh Hoa and Lang Biang Plateau in Lam Dong. During the years of living in Vietnam, he spent a lot of sentiment for the local poor, therefore, the province built his statue in Nha Trang.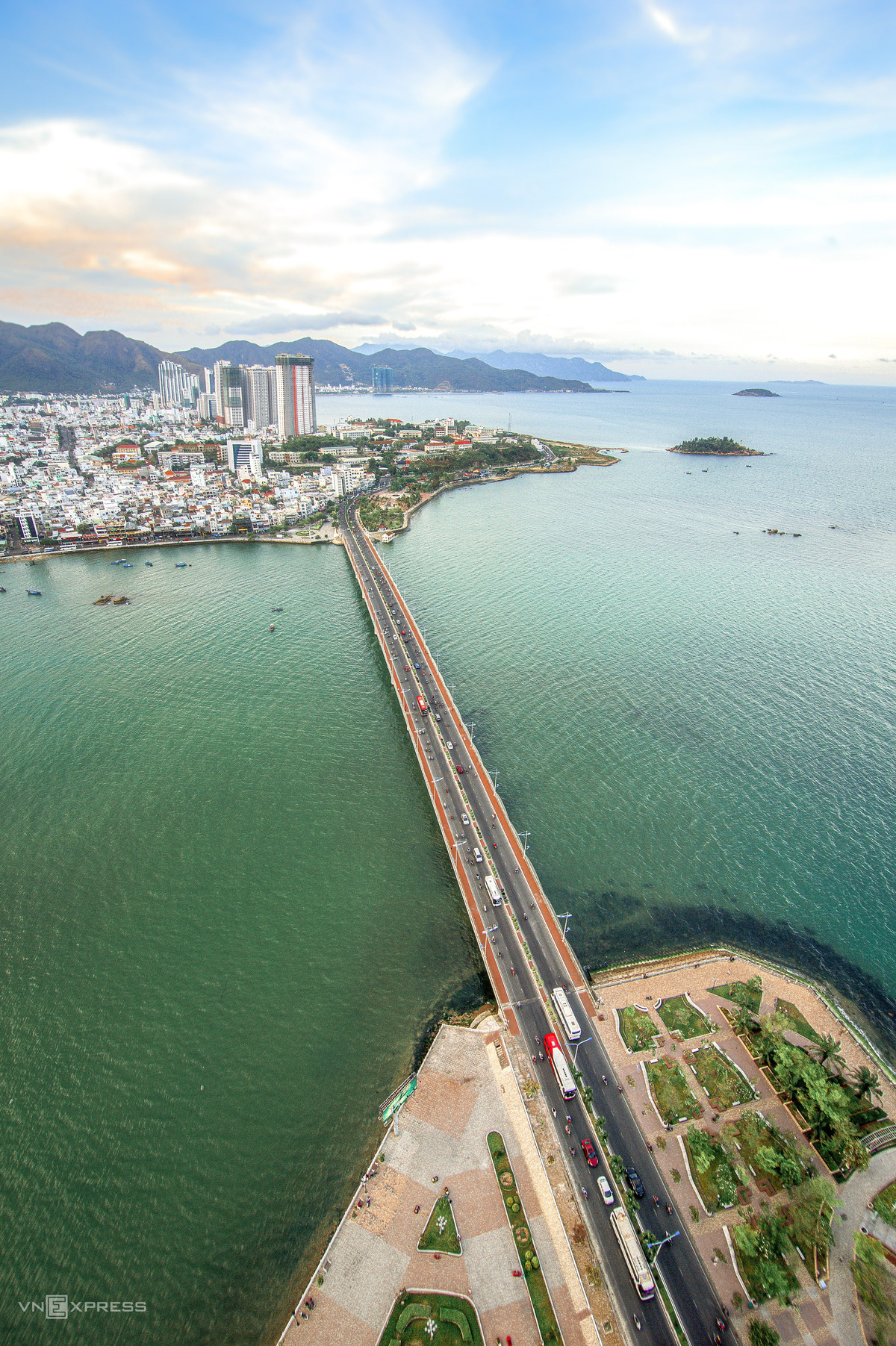 Photo: Tran Anh Khoa/ via Vnexpress
Tran Phu Bridge viewed from above. From the city center along Tran Phu street towards the North, visitors can reach the Hon Chong and experience the Luong Son pass route where serve as ideal destinations for admiring sunrise and sunset.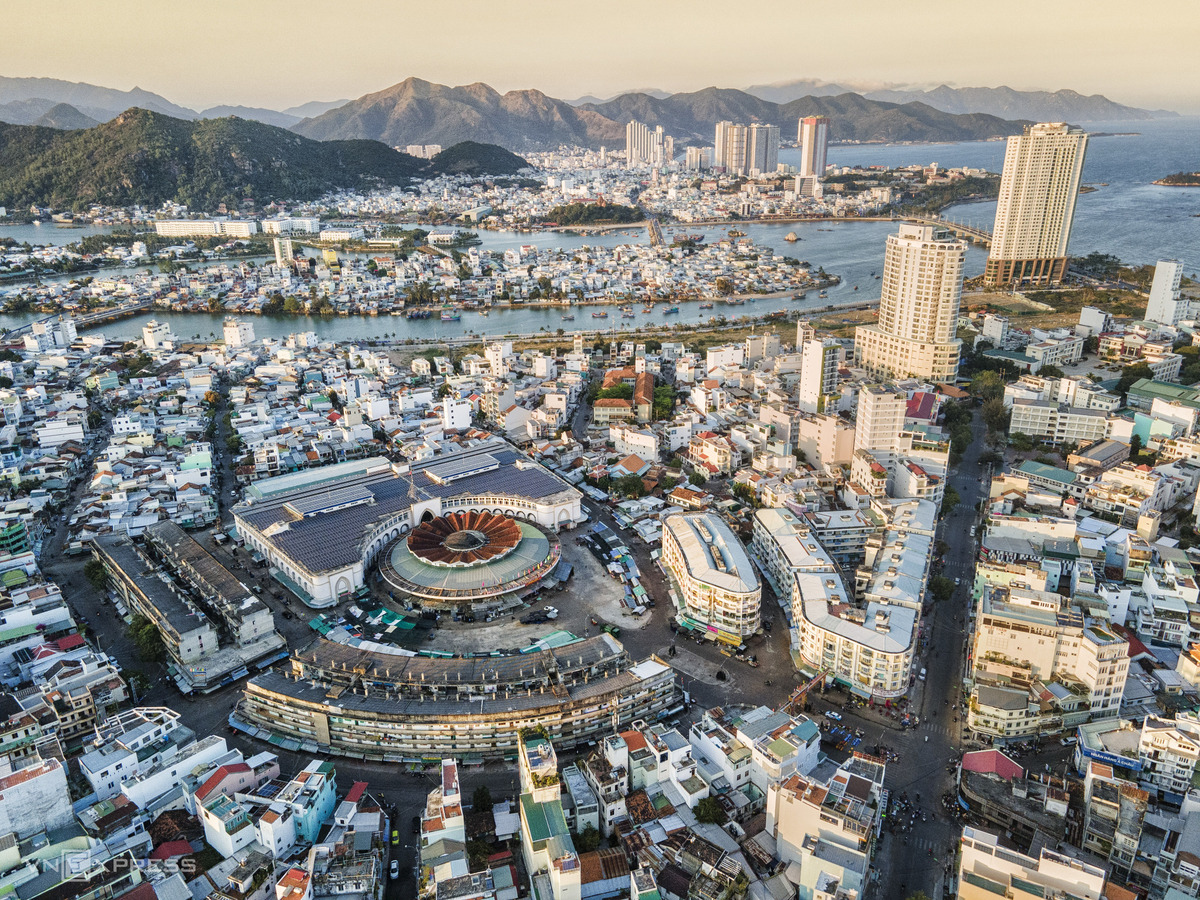 Photo: Tran Anh Khoa/ via Vnexpress
Dam Market is one of the famous tourist attractions in Nha Trang. Built in 1970, Dam Market has two floors, with circular architecture and a V-shaped roof, symbolizing lotus flowers.
After more than 40 years of operation, Dam market was degraded, not suitable for the city's planning, and will close from March 31.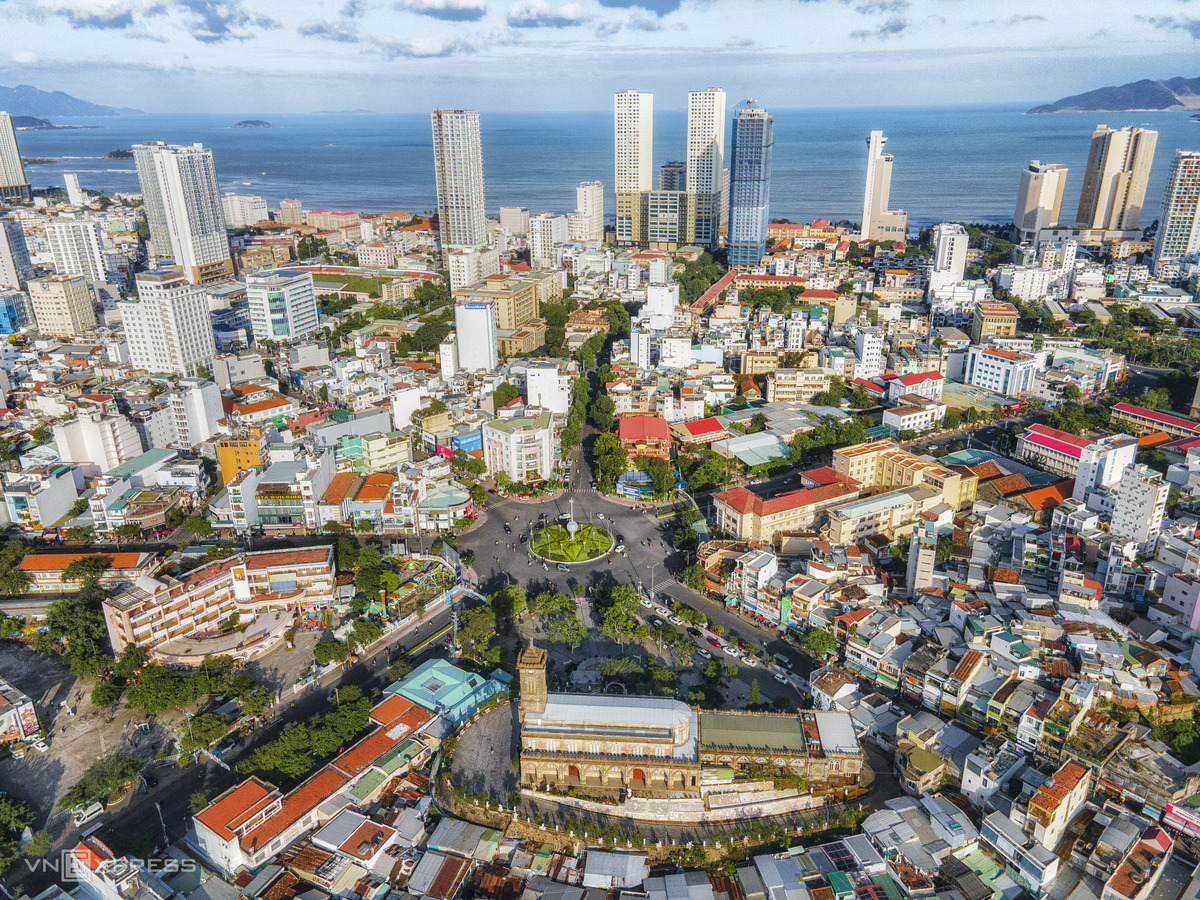 Photo: Tran Anh Khoa/ via Vnexpress
Nha Trang Cathedral, also known as the mountain church, is one of the unique architectural works of the coastal city. The church was started to be built in 1928 on the cliff of Bong mountain, 12 meters higher than the road surface in the Nha Trang center city.
Photo: Tran Anh Khoa/ via Vnexpress
A bird-eye view of Nha Trang Station, surrounded by residential areas. Inaugurated in September 1963 on Thai Nguyen street, Nha Trang station still retains its French architecture.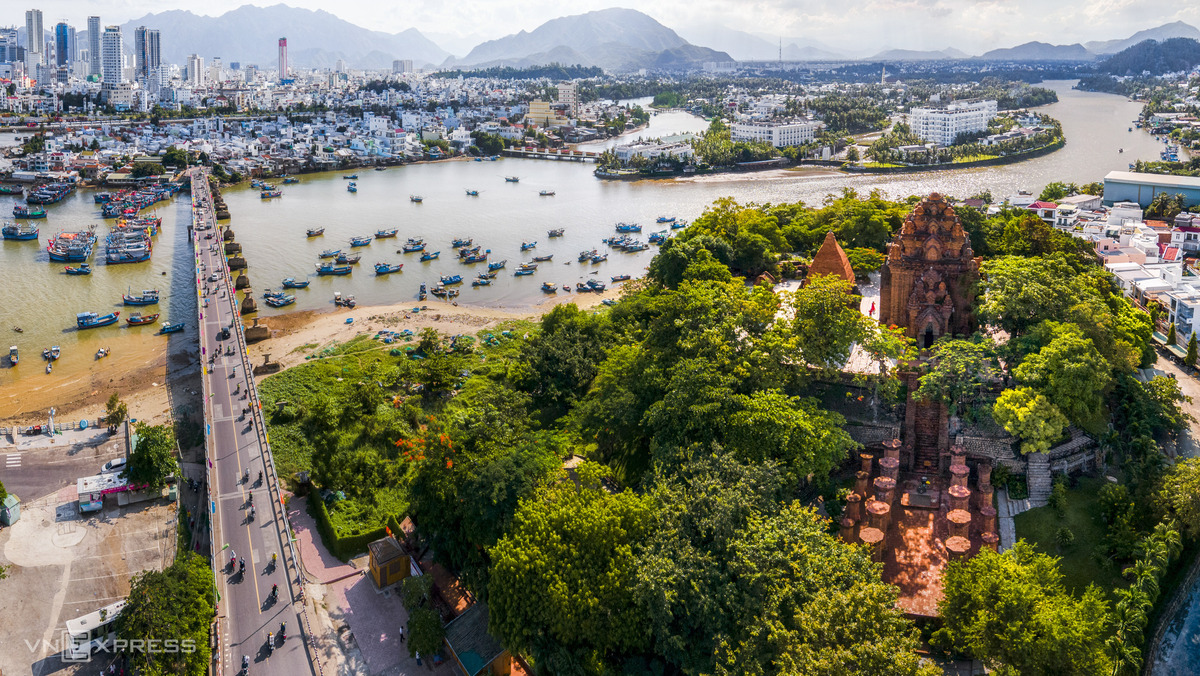 Photo: Tran Anh Khoa/ via Vnexpress
Po Nagar Cham Tower is located on the top of a hill at an altitude of 10 meters. It is one of the largest Cham Pa cultural heritages in Vietnam.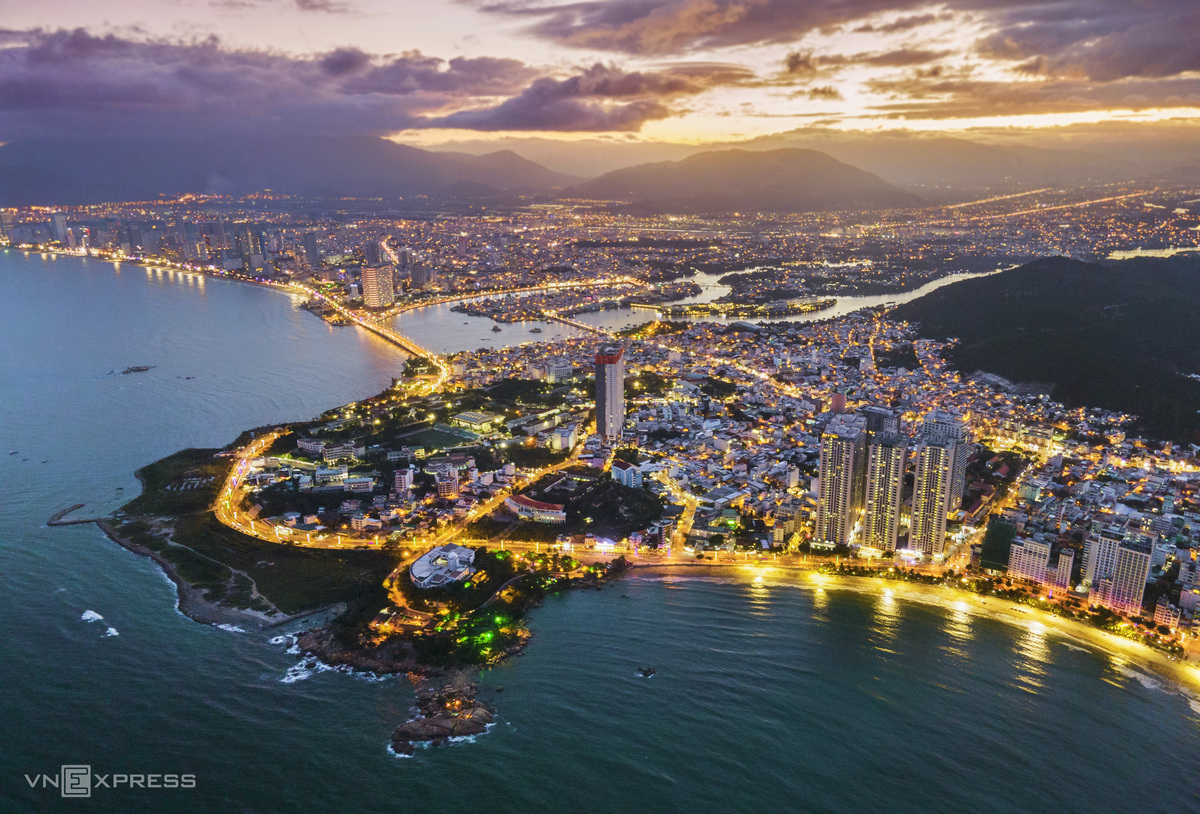 Photo: Tran Anh Khoa/ via Vnexpress
A sparkling scene of Hon Chong Island at night.
The provincial tourism sector sets a target of gaining VND17,500 billion ($757,617) and receive more than 5 million visitors in 2021.