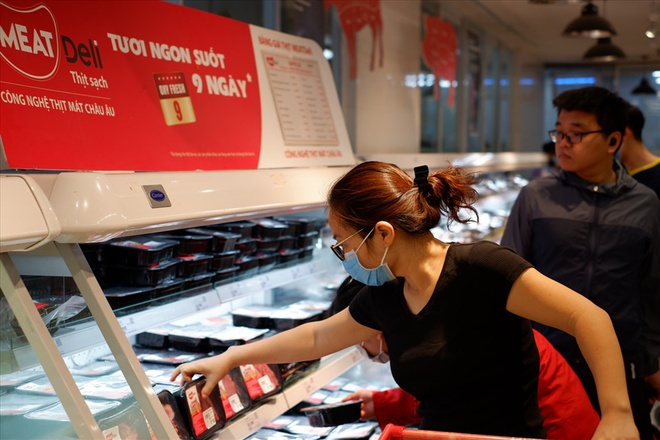 In 2015, Masan merged its two animal feed businesses, Anco and Proconco, and three years later began selling fresh, chilled meat under the MeatDeli brand. Photo: MML
Masan Group Corp., a Vietnamese conglomerate, is exploring options for its animal feed unit that could include selling a stake to a strategic partner.
Bloomberg cited people familiar with the matter as saying that the company is working with advisers to weigh introducing fresh investment in the business, which is currently held under its listed Masan MeatLife Corp. unit.
It is seeking to raise as much as $1 billion from a deal, said the people, who asked not to be named as the information is private.
Masan is also mulling a possible initial public offering for the animal feed unit, one of the people said. The company's management believes Masan MeatLife is under-appreciated by the market, the person said.
Deliberations are at an early stage and may not lead to any transaction, said the people. A representative for Masan Group declined to comment.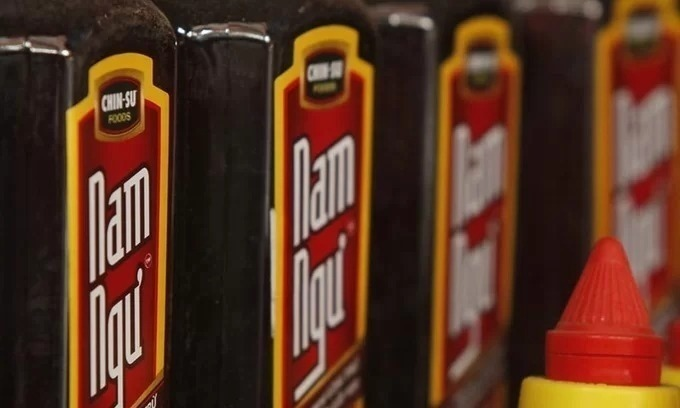 Masan Group's Nam Ngu brand fish sauce displayed for sale at a market in Hanoi. Photo: Reuters.
A $1 billion deal would be Vietnam's biggest since 2017, when Vietnam F&B Alliance Investment JSC bought 54% of Saigon Beer Alcohol Beverage for $4.4 billion, according to data compiled by Bloomberg.
Masan Group is controlled by Vietnamese tycoon Nguyen Dang Quang. Founded in 1996, the Ho Chi Minh City-based firm is best-known for its fish sauce which it sells under brands including Chin-Su and Nam Ngu, according to its website. It has interests in retailing and mining as well as a stake in Vietnam Technological & Commercial Joint-Stock Bank, commonly known as Techcombank.
Masan MeatLife is one of the largest fully-integrated feed-farm-food business platforms in Vietnam, its website shows. In 2015 the company merged its two animal feed businesses, Anco and Proconco, and three years later began selling fresh, chilled meat under the MeatDeli brand.
Nguyen Dang Quang, Chairman and CEO of Masan Group Corporation. Photo courtesy of Masan
Last month, VnExpress reported that South Korean conglomerate SK Group has acquired a 16.26 percent stake in VinCommerce, the subsidiary of Masan Group that controls its VinMart retail chain, for $410 million.
Woncheol Park, representative director of SK South East Asia Investment, said his company has great belief in the potential of Vietnam's online and offline retail sector and expects VinCommerce to play a vital role in its modernization.
Both SK Group and Masan Group expect organized retail with distribution and logistics management like supermarkets and hypermarkets to account for 50 percent of Vietnam's retail sector in the next decade, up from the current 8 percent and the fastest rate in the Asia Pacific region.
"We believe VinCommerce will become the leading offline-to-online retailer in the near future," Woncheol Park said./.
Masan Chairman Nguyen Dang Quang has returned to the annual Forbes list of the richest people in the world after being absent last year. His net worth is $1.2 billion.
The list has the highest number of Vietnamese citizens in it, with six billionaires making the cut. Apart from Quang, Pham Nhat Vuong, owner of Vietnam's biggest private conglomerate Vingroup; Nguyen Thi Phuong Thao, Vice Chairwoman of HDBank, Vice President and CEO of VietJet Air; Tran Ba Duong, Chairman and founder of the Truong Hai Auto Company; Ho Hung Anh, Techcombank Chairman; and Tran Dinh Long, Chairman of the Hoa Phat Group also made the list.
Forbes has said it created the list by evaluating an individual's assets based on the stock price and exchange rate as of March 5, 2021.
Rosy Huong