Boat-racing festival, a traditional cultural feature of Mekong Delta
Boat race, an indispensable part of the Ok-Om-Bok Festival in Soc Trang Province highlights the traditional values of Khmer people.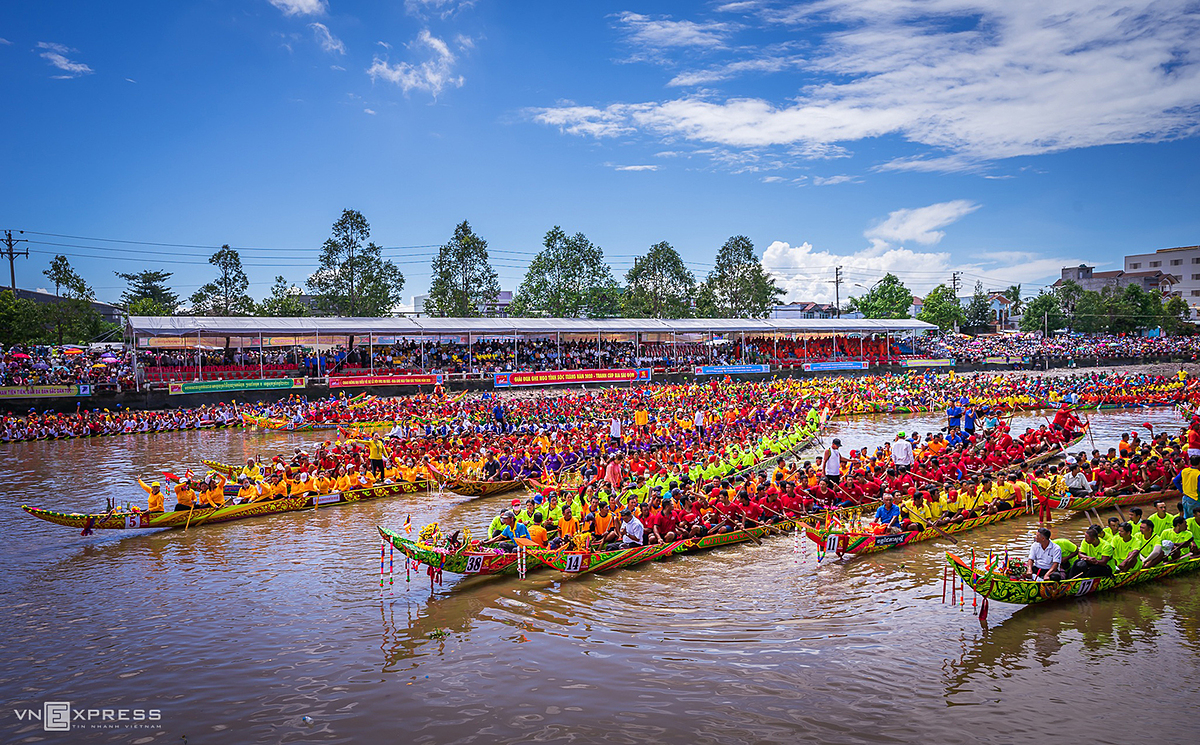 Photo: VNExpress
At 12 p.m. October 30, 47 teams including 42 male and 5 female teams gathered on Mapesro River in Soc Trang City (southern Vietnam) to compete at the Ghe Ngo (Khmer long boat) race. 42 male groups contended over 1,200 meters while 5 female teams vied across 1,000 meters in the sounds of gongs and cheers from audiences, VNExpress reported.
The boat race is considered as "king of sports" in the Mekong River Delta and an indispensable part of the Ok Om Bok festival which takes place on the full-moon day (15th day) of the middle of winter. The festival is time for Khmer people to show their gratitude to the Moon Goddess for giving them a bumper harvest and rich aquatic sources.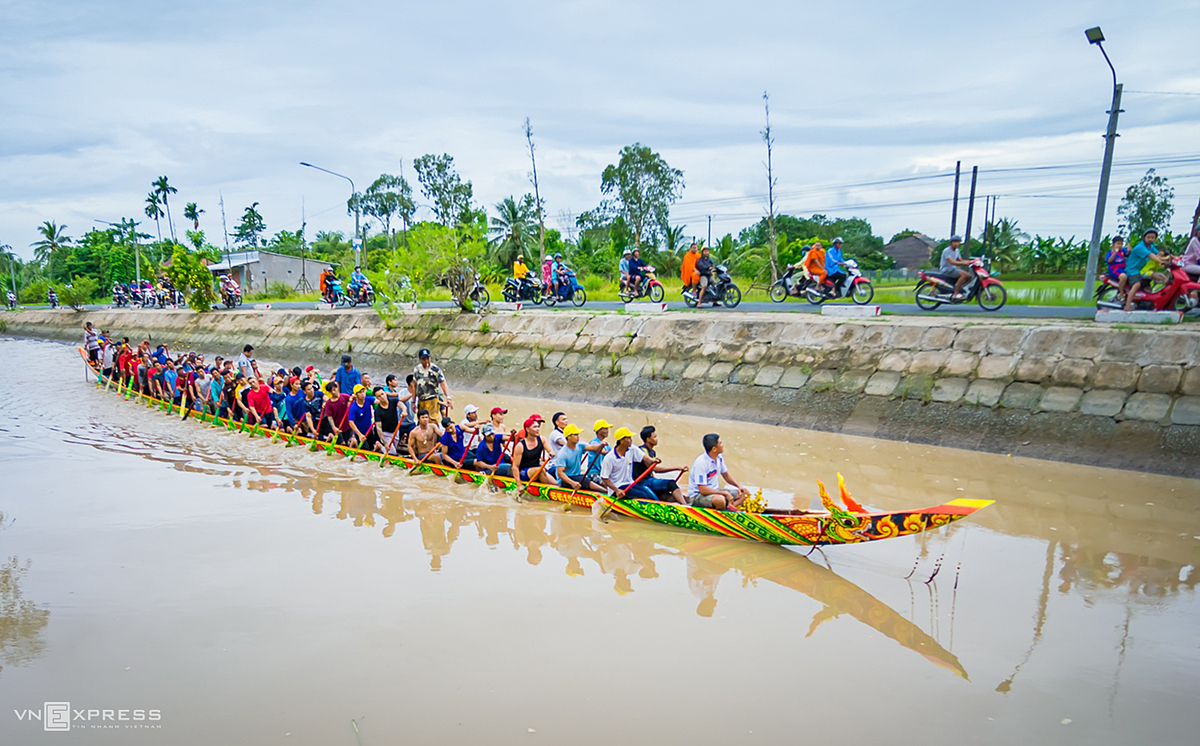 Photo: VNExpress
A team of PonoRoca Pagoda in Phu Tam commune, Chau Thanh District spent most of October preparing for the race.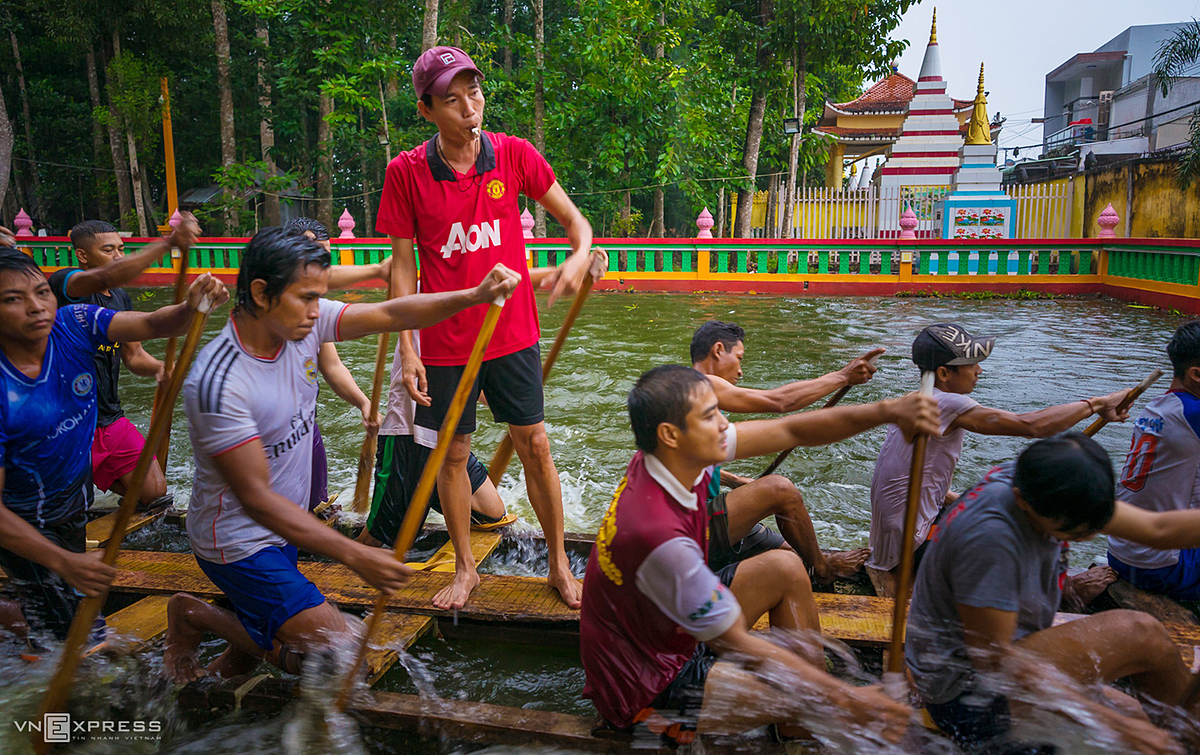 Photo: VNExpress
Members of Chroi Tum Chas Pagoda in Soc Trang City eagerly practiced despite the rain on October 18.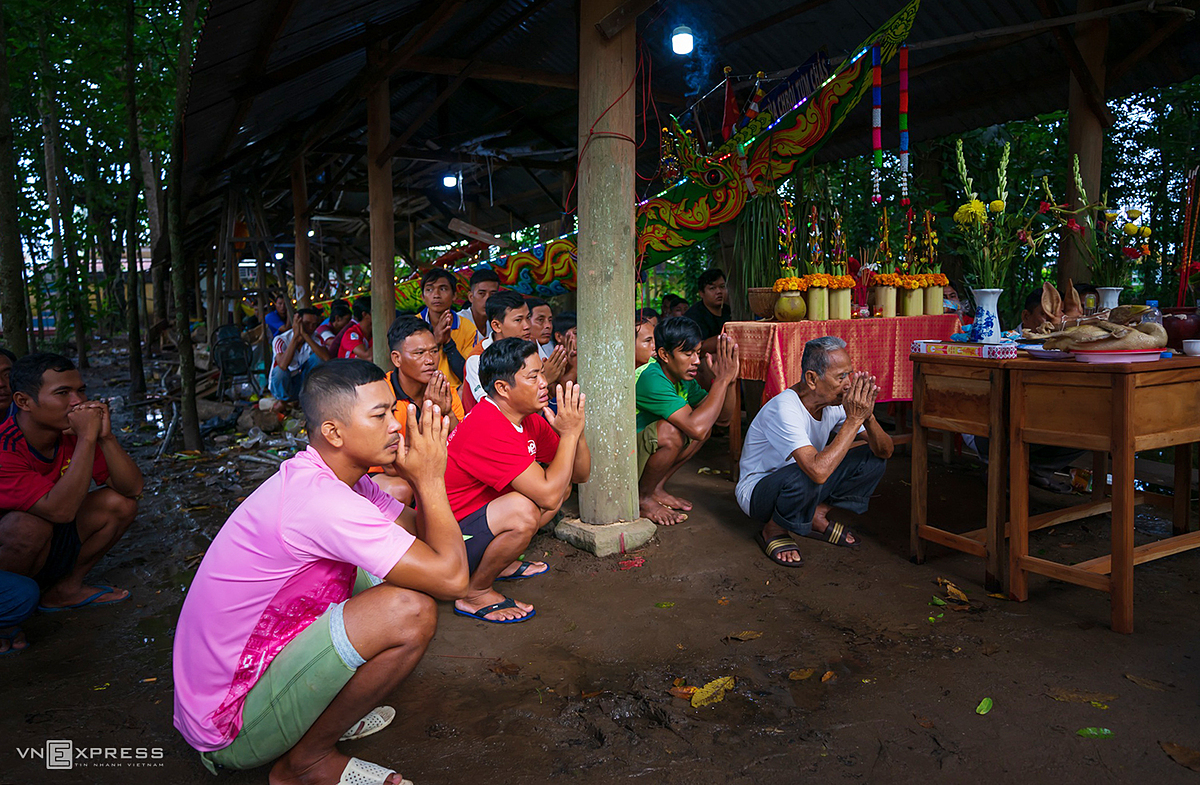 Photo: VNExpress
Boats before competing at the race often go through the worshipping ceremony (Pithi Sene Kbal Tuok ceremony) at a Khmer pagoda.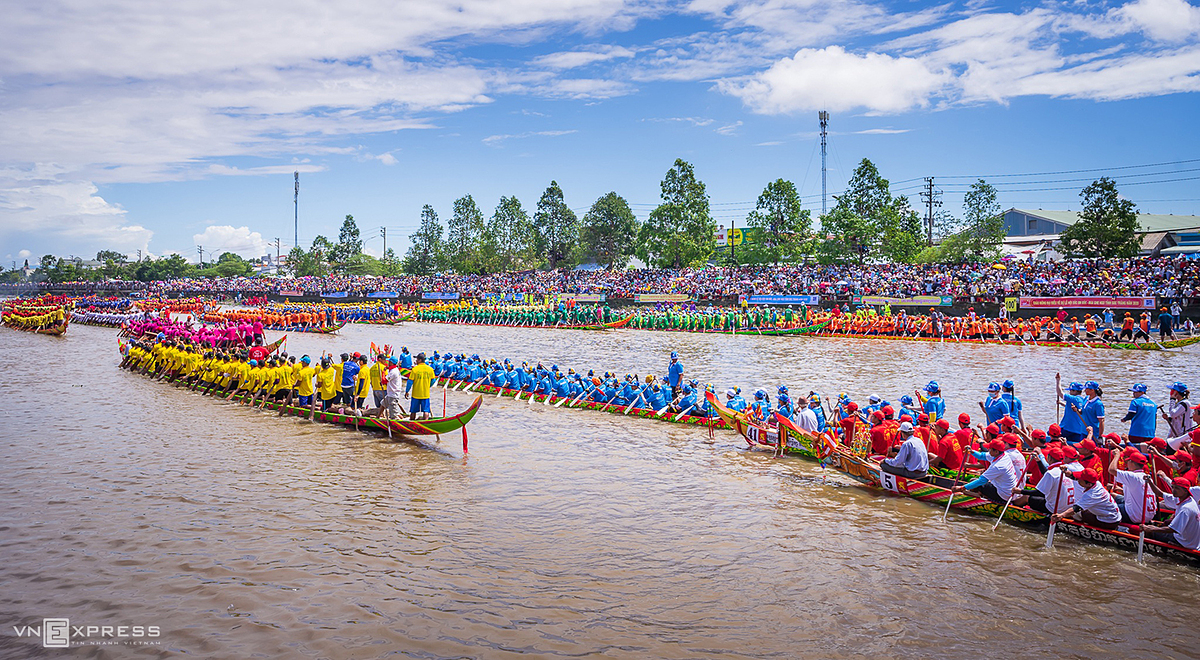 Photo: VNExpress
The region is adorned by colorful hues.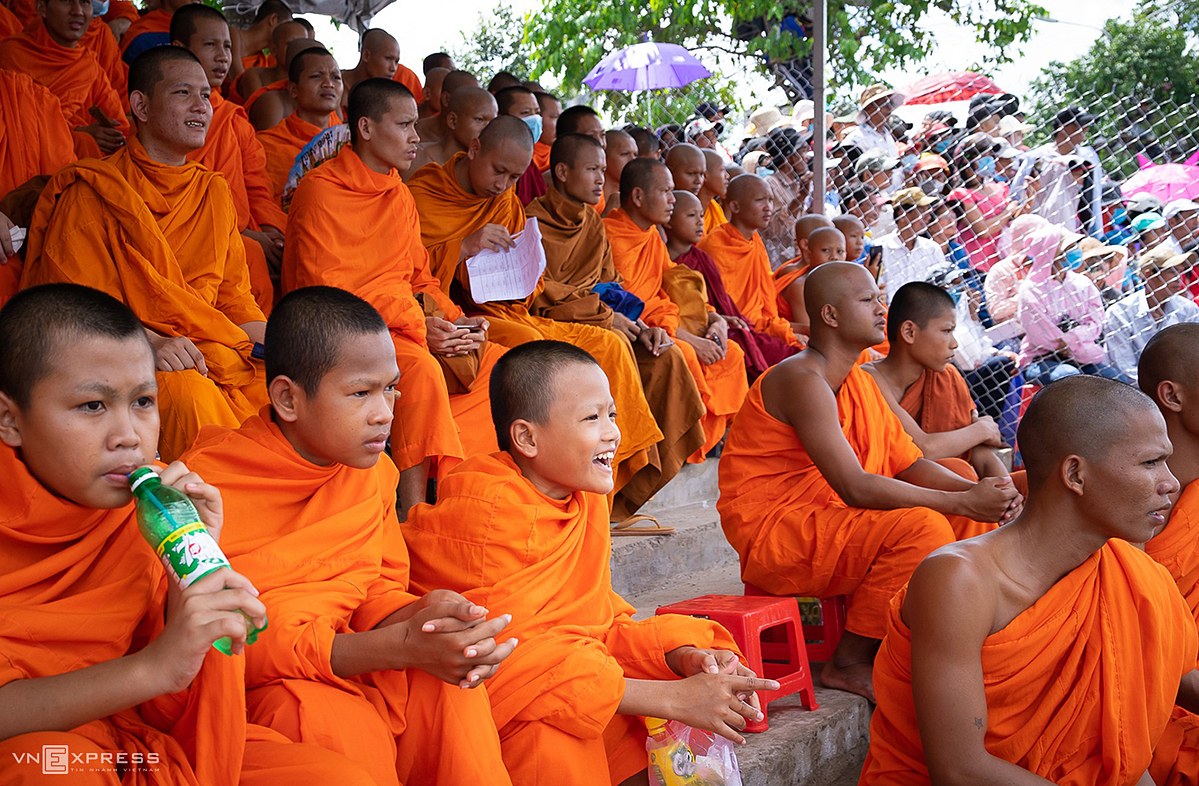 Photo: VNExpress
Many monks come to watch the final race on October 31.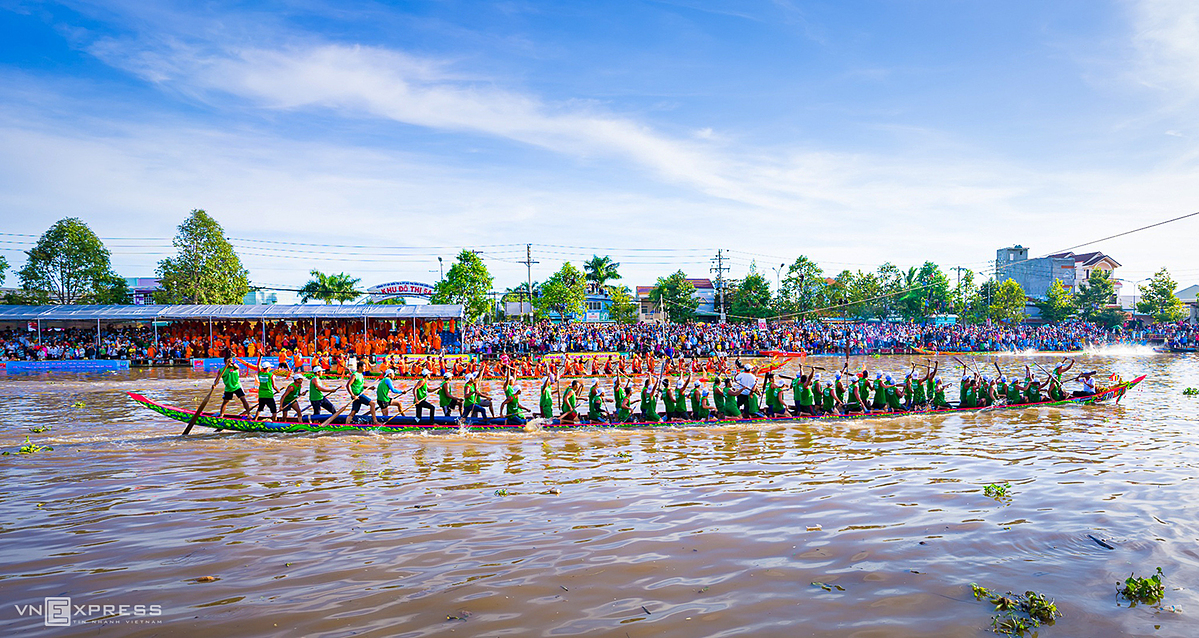 Photo: VNExpress
Two male teams of Tum Nup Pagoda in Chau Thanh District and Om Pou Yea Pagoda in My Xuyen District compete in the final round and the former is the winner.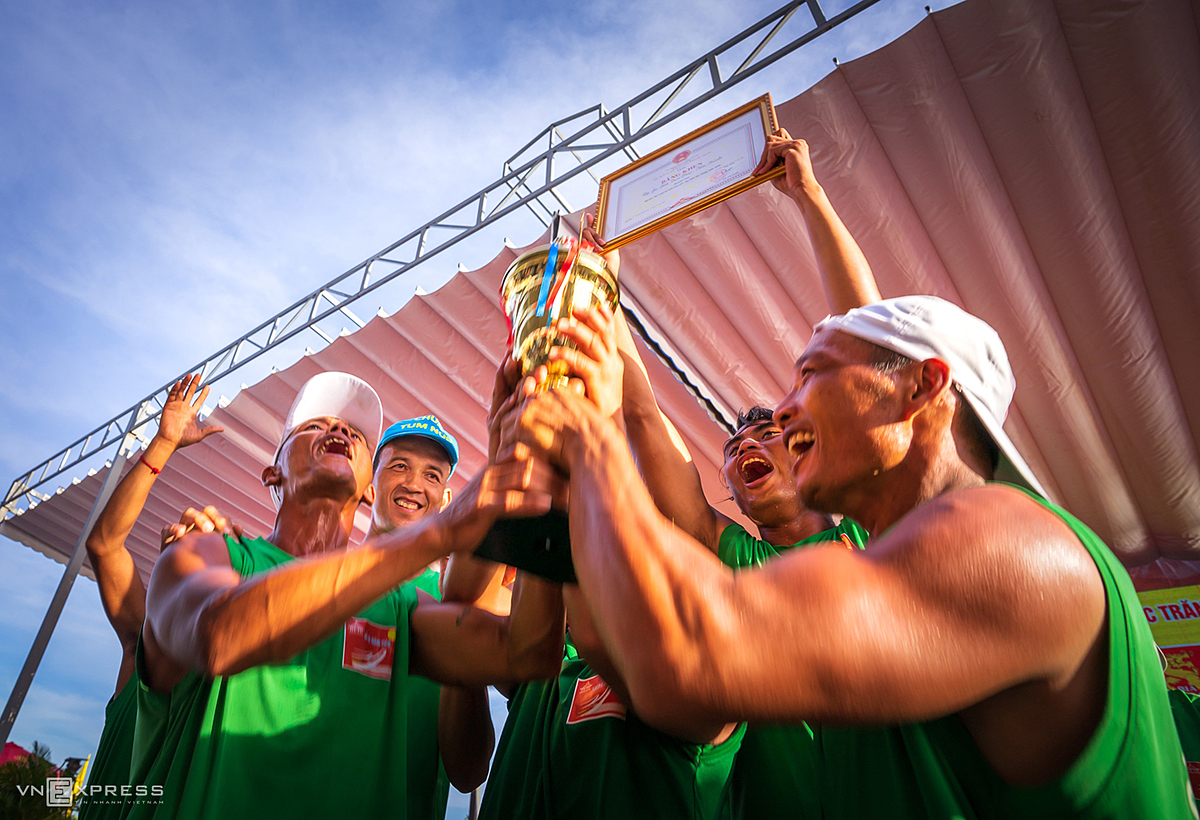 Photo: VNExpress
The Tum Nup Pagoda team cheers after gaining the championship cup and VND150 million (US$6,500) prize.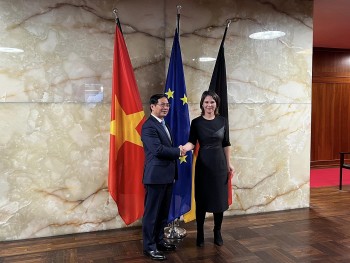 Overseas Vietnamese
At the invitation of Minister of Foreign Affairs of Federal Republic of Germany Annalena Baerbock, Minister of Foreign Affairs Bui Thanh Son paid official visits to the Federal Republic of Germany from September 26 to 27.