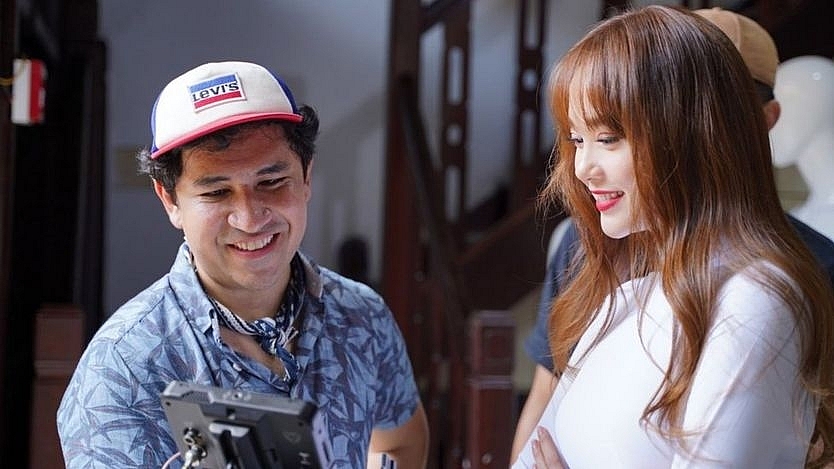 Mauricio Osaki and one of the Vietnamese star while filming for the music video (Photo: BBC Vietnamese)
Moved to Brazil in 1908, Osaki is among the first Japanese to immigrate to the Latin American country. However, his love for Asian culture in general and his hometown identity, in particular, has never been faded away.
In 2011, he worked in the Vietnam film industry and completed a 15-minute short film named My Father's Truck. His first film created under the cooperation with Vietnamese ekip was shortlisted to the top 10 short films of the Academy Award in 2014.
After the success of My Father's Truck, Mauricio Osaki was invited to join the American Academy of Motion Picture Arts and Sciences. He also received additional fundings to make a longer version of the film. Therefore, he's been living and working in Vietnam since 2018.
The COVID-19 epidemic broke out when the filming of the new version of My Father's Truck was still underway. Witnessing the COVID-19 situation in Vietnam firsthand, Osaki told BBC Vietnamese "I think the governments in Asia have clearly conveyed the information, which is different from the West's", adding that he doesn't feel any danger living in Vietnam
The filmmaker believes the success against COVID-19 in Vietnam is partly attributed to the way Vietnamese people take the pandemic seriously right from the start. Most citizens follow preventive instructions thoroughly.
On top of that, according to Osaki, the country's media campaign is "simple but extremely effective".
In May, shortly after Vietnam relaxed its social gap, Mauricio Osaki received a call from Yeah1 to make a music video called "Bao la Việt Nam" following the idea initiated by Facebook and the Ministry of Planning and Investment of Vietnam to promote tourism.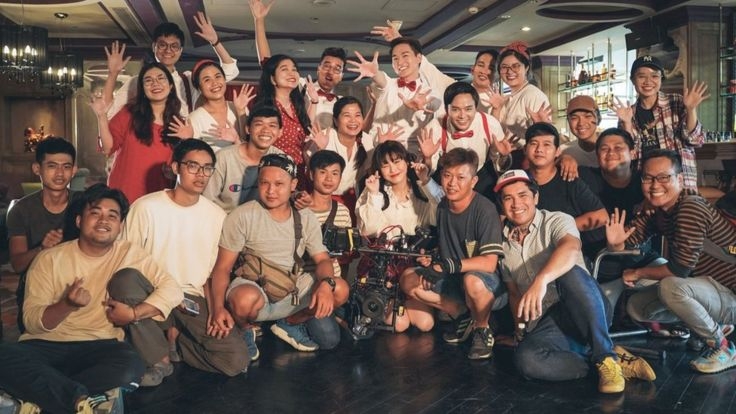 The ekip making "Bao la Vietnam" (Photo: BBC Vietnamese)
For Osaki, this project is an opportunity for him to connect and collaborate with young Vietnamese talents.
"I was impressed by the enthusiasm and creativity of the Vietnamese people. They frequently asked me questions, proposed corrections to better the video", he said, adding that local people are very creative and flexible – one of the most outstanding features he loves after almost 2 years living in the country.
Vietnamese people use French baguette to make Vietnamese bread. They make coffee more flavorful by adding coconut, eggs, condensed milk. They combined their culture with others and still have their own identity.
"I've been living in Vietnam for only 2 years though, I still can feel this country is changing very speedy. Young people have culture, education and are very curious about the world", he smiled.
"As an artist, living in such a vibrant and diverse culture has inspired me a lot. I'm not living here to change anything but to change myself by the multicultural and integrated environment. That is what I like the most".
Jasmine Le