Brilliant Blooming Flowers Near Fansipan Peak
Clusters of blooming flowers add gorgeous charm to the ways leading to the top of Fansipan mountain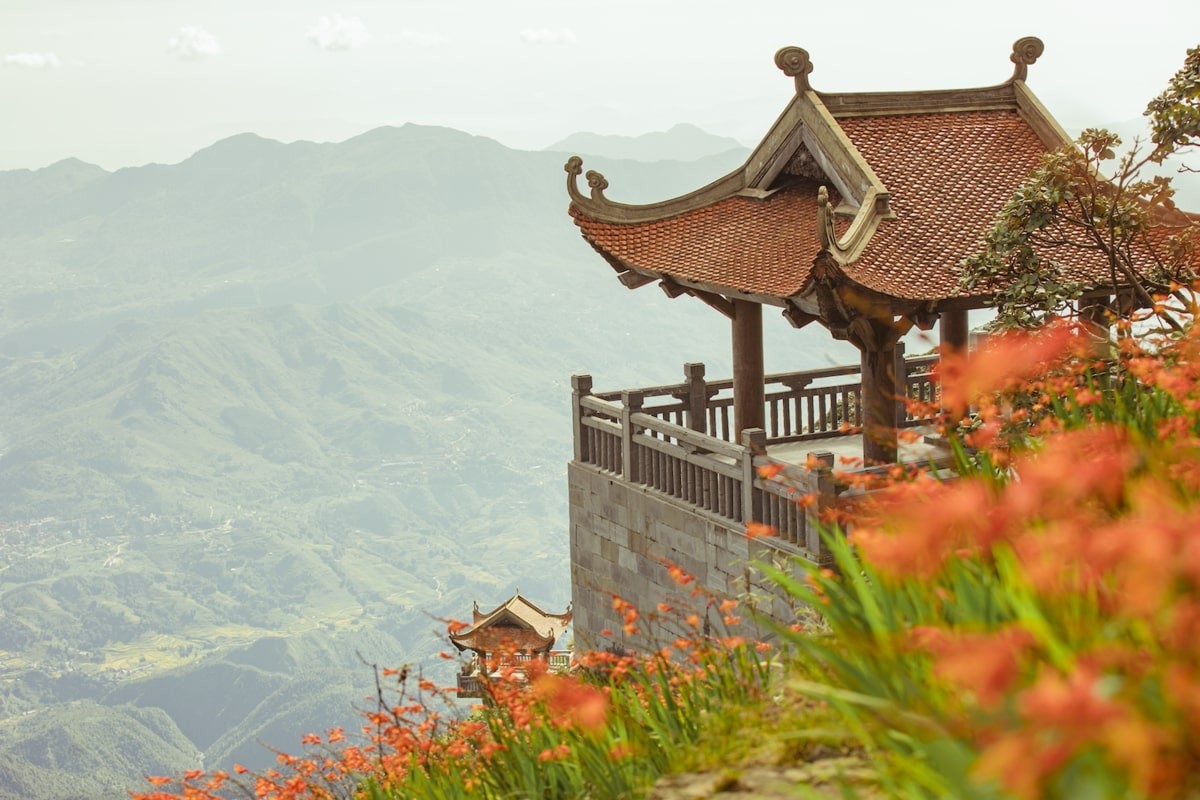 Photo: VNE
Fansipan looks like a giant flower garden in the heart of Sapa - a famous travel hotspot in northern Vietnam. Visitors will have an opportunity to admire the rose valley, yellow daisy garden and the red-orange gladiolus carpet, which are at their most gorgeous in September.
The photo is taken on Sept. 11 morning at the top of Fansipan.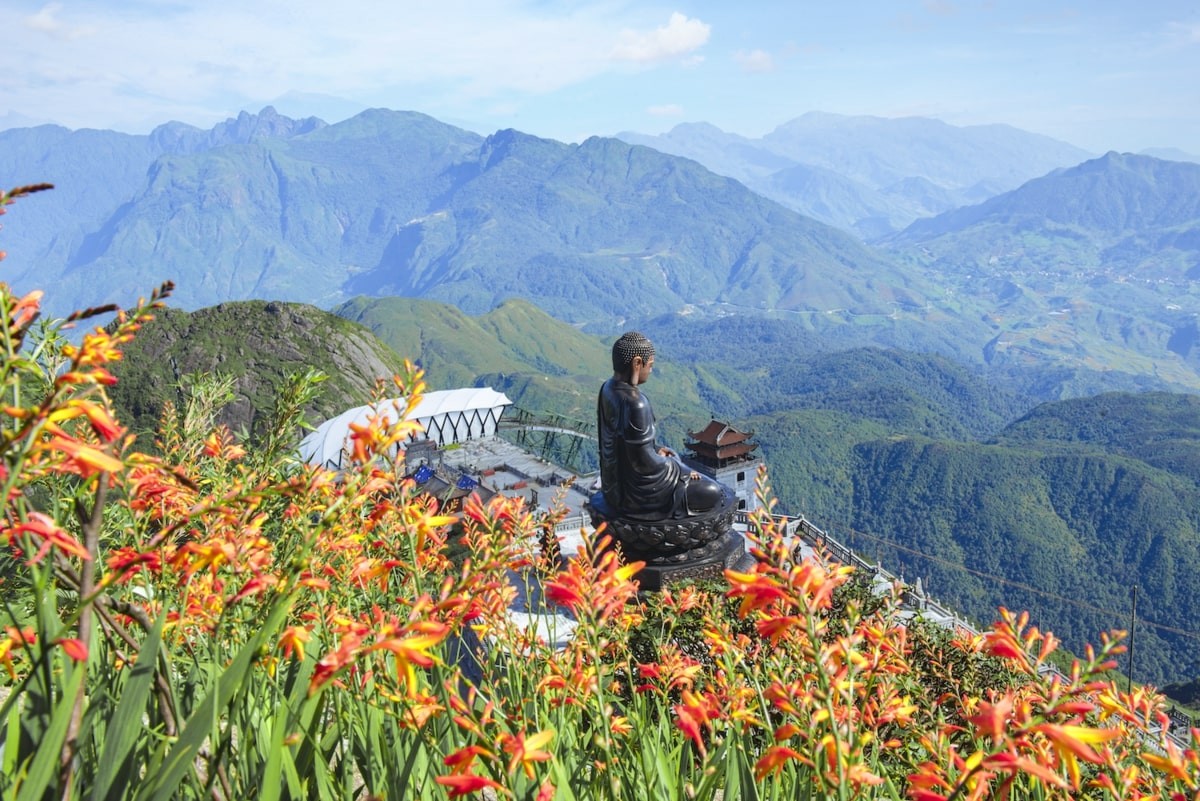 Photo: VNE
Under bright sunshine, the red-orange gladioli brighten the hill area around the Great Amitabha Buddha. The flower, earlier was only grown in the southern city of Da Lat, is now ubiquitous atop the majestic Fansipan mount, embracing year-round strong winds and fogs, VNE reported.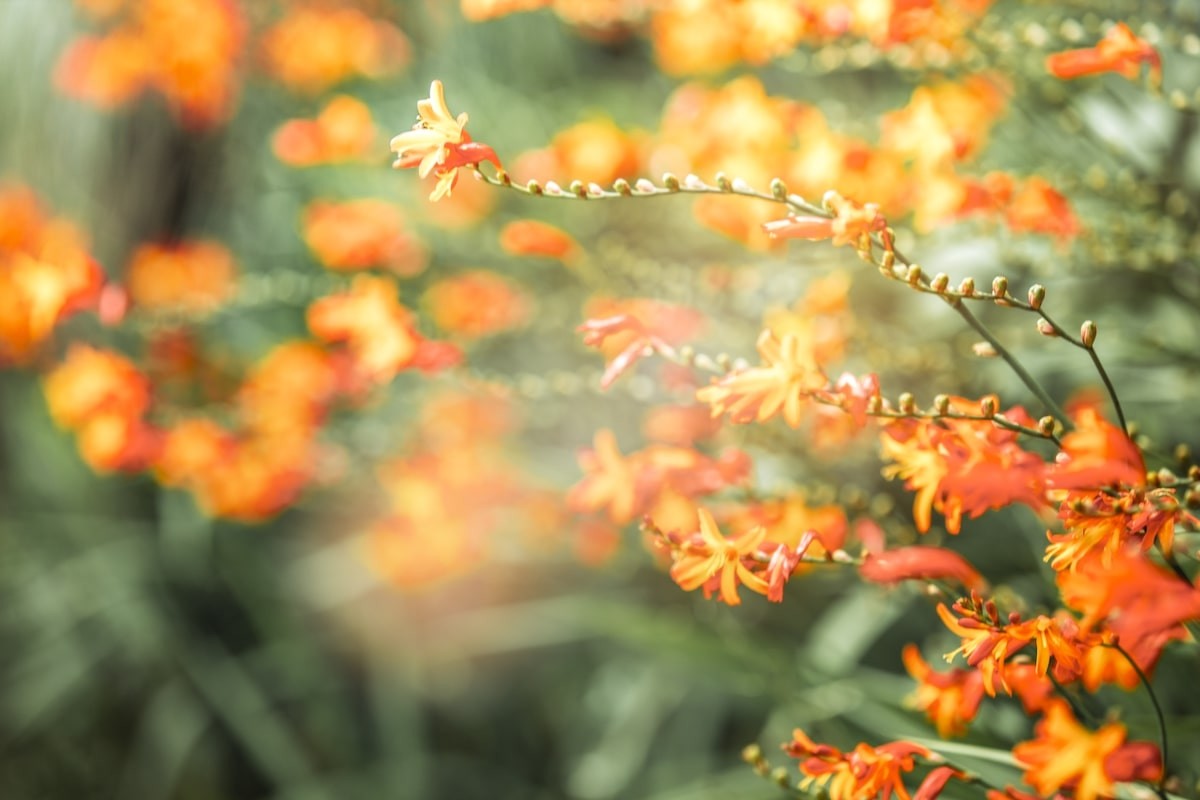 Photo: VNE
Gladiolus, scientifically known as Croscomia, often grows in clusters and reaches around an adult's knee.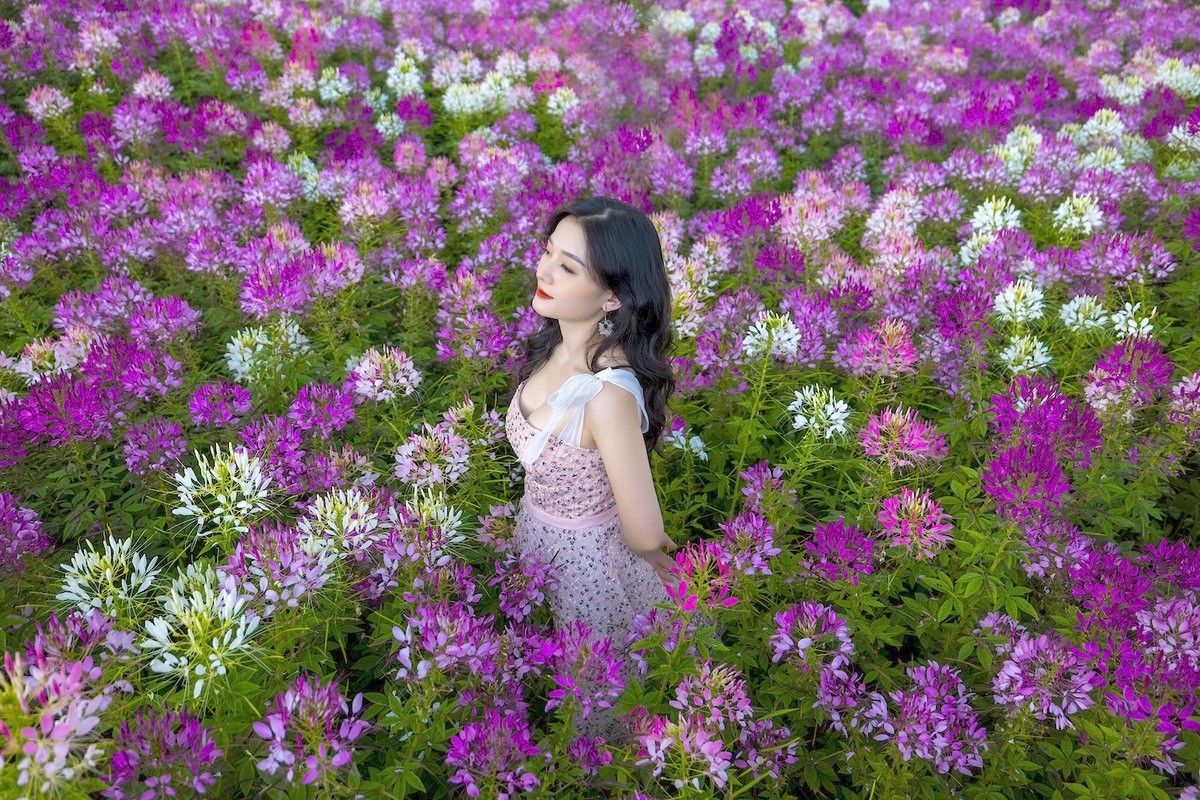 Photo: VNE
This time of the year also marks the blooming season of calathea medallion. Countless velvet calathea medallion flowers in full bloom make an Instagramble background for photo lovers.
The calathea medallion garden is a favorite check-in place of many visitors to Sapa. However, as the coronavirus pandemic is raging, the flowery destination has only been frequented by local tourists.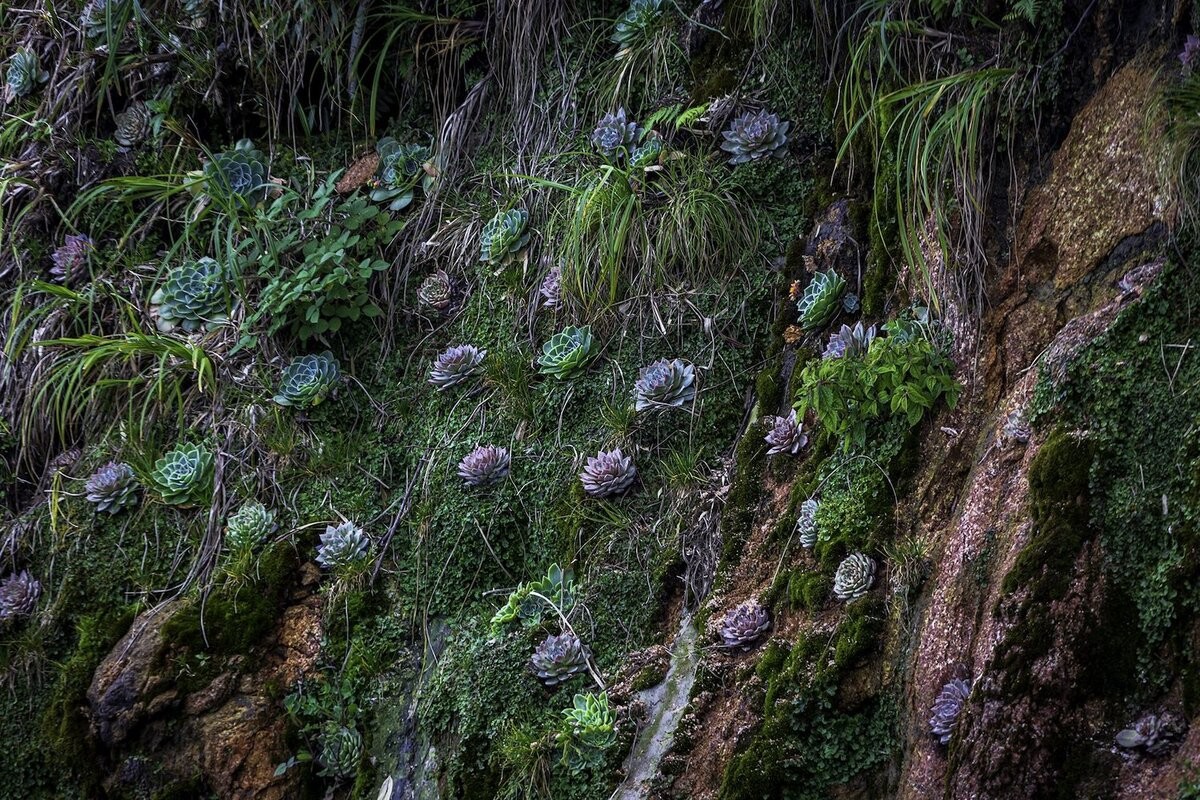 Photo: VNE
The Fansipan top is reportedly home to over 3,000 stone lotus trees. The flower is full of life under whatever weather patterns, cold, cloudy or hot, giving flower gazers a sense of relaxation and peace.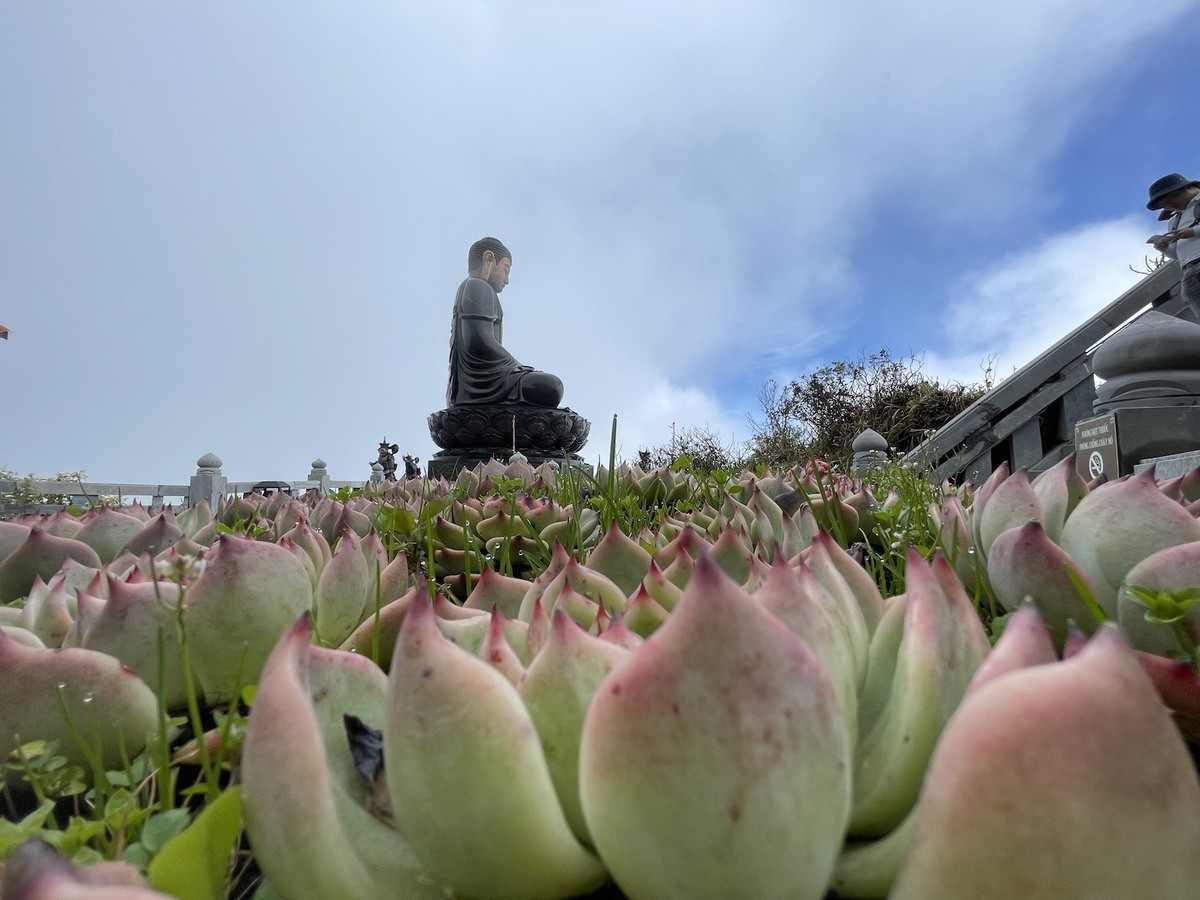 Photo: VNE
Stone lotus flowers at the foot of the Great Amitabha Buddha statue are photographed. The flowers are still under good care to show off their beauty even though there are only a few visitors at this time.
More about Fansipan mountain
Far about 9 km from Sapa town to the west, Fansipan mountain is the highest mountain in Vietnam and Indochina peninsula, which is located on Hoang Lien Son mountain range. It is an ideal rendezvous for those who love adventure travel.
Fansipan mountain is located in the southwest of Sapa town, Sa Pa district, Lao Cai province. With a length of 280 km from Phong Tho to Hoa Binh and the foothill's horizontal width of about 75km in the widest, it consists of 3 massifs: Bach Moc Luong Tu, Fansipan and Pu Luong. The whole massive roof is an exciting attraction in Sapa for tourists, which hides much strange impressions. Yet the most exotic and mysterious one is Fansipan Mountain.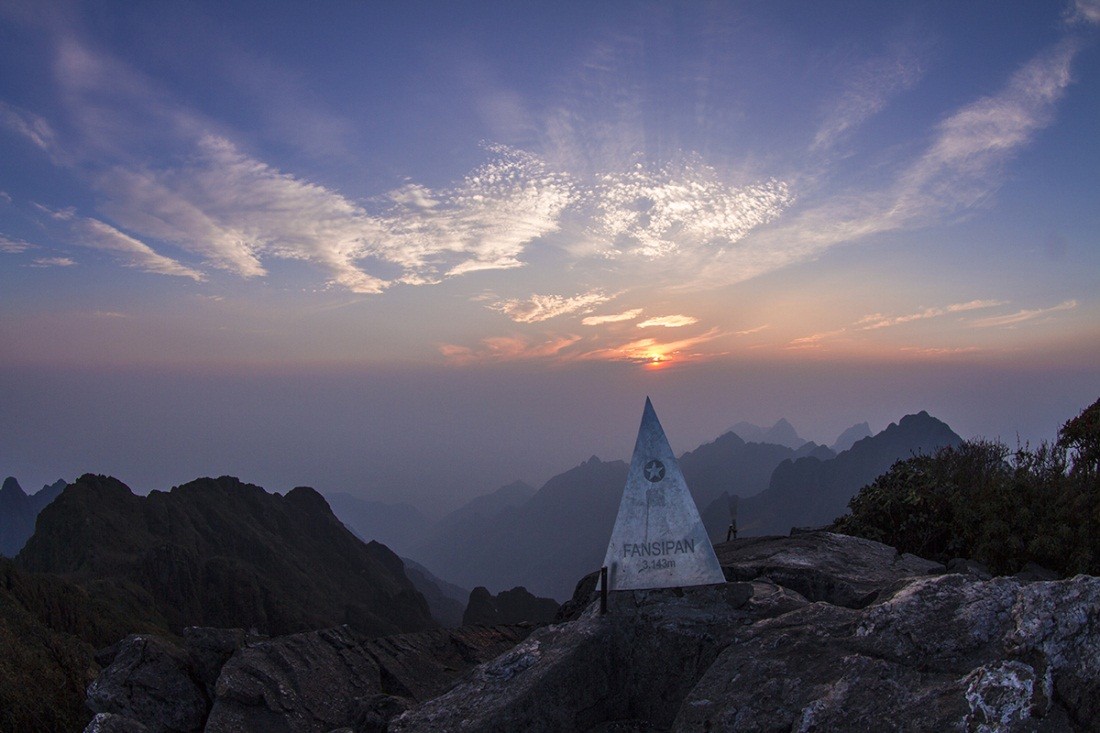 Fansipan Peak. Photo: Best Price Travel
The mountain is also the convergence of numerous precious woody plants such as spruce, red pine, cypress... The coniferous trees are filled with small wet woody trees. Mingling with coniferous forests is wide range of brilliant azaleas, orchids. Almost four seasons year-round, Sapa is covered in colorful flowers, namely gladiolus, dahlia, begonia, estcola... which are relatively rare in the lowland. The azalea especially retains more than 20 different species. Particularly, among 643 orchid species in the whole country, Fansipan owns up to 330 species. Thanks to its unique features, Fansipan has been known as one of the most impressive attractions in Sapa for tourists.
Conquering Fansipan gradually becomes a strong desire for those who love adventure and adventurous feelings. On the journey of conquering Fansipan peak, tourists also have the opportunity to explore the fascinating nature of Hoang Lien Son Mountain Range along with the beautiful stretch of road in Sapa tourism. At the altitude of 2.400m, when the wind blends with the forest, tourists seemly touch the cloud nearby.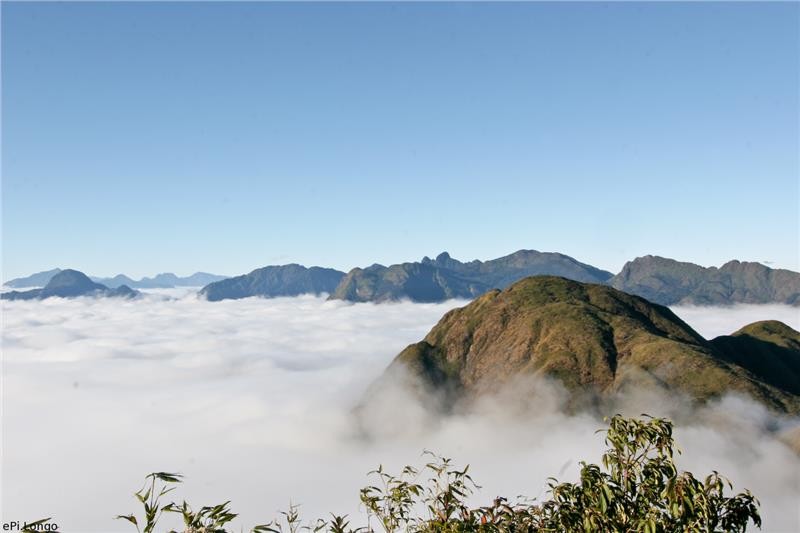 Photo: Alo Trip
From a height of 2.800m, the clouds suddenly disappear and the cloudless blue sky instead. Only the blowing wind makes the vegetation nest itself into the rocks. The ground is covered by the thickets of dwarf bamboo around 25-30cm high with flyaway leaves on treetop, according to Alo Trip.
Fansipan is considered as the Roof of Vietnam and Indochina. Standing between heaven and earth, the mountain has challenged any climbing enthusiasts. Journey to conquer Fansipan Mountain will certainly be one of the unforgettable experiences for any tourists. Fansipan significantly contributes to promote image of Sapa travel to international friends.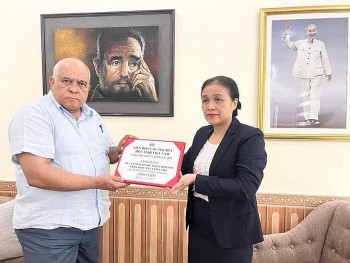 Focus
According to Cuba's News Agency Prensa Latina, on August 16, President of Vietnam Union of Friendship Organizations Nguyen Phuong Nga said that Vietnamese people will always stand by and support Cuba no matter what difficulties our friend is facing.