Top 7 most beautiful cathedrals in Vietnam
Vietnam is scattered with architectural cathedrals worth your visit. Below is the list of 7 must-visit cathedrals across the country
If you are looking for a peaceful respite from the daily hustle, these seven cathedrals will surely satisfy your needs. With sophisticated architecture, they are a treat for the eyes.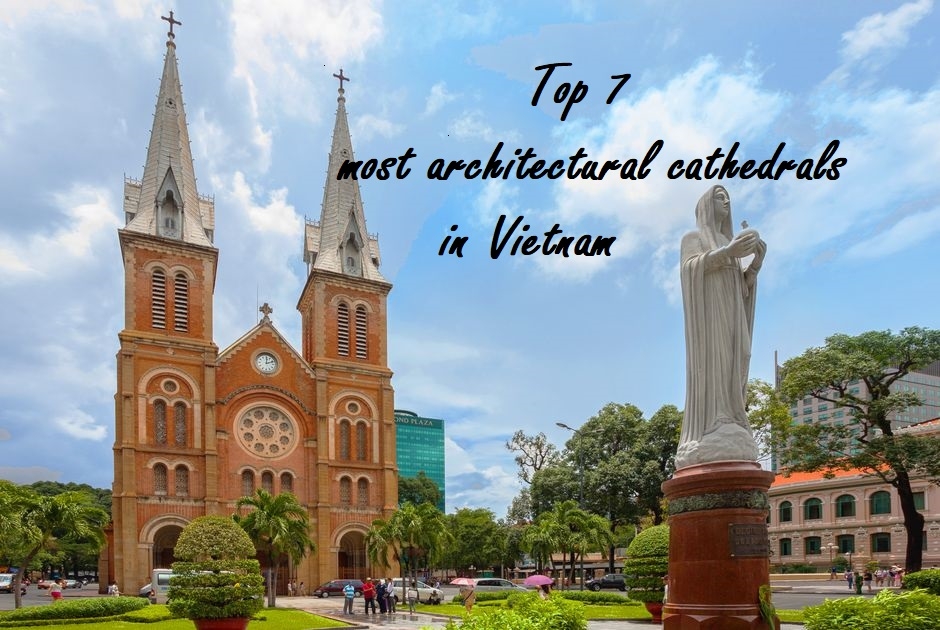 Photo: Yeu Du Lich
Top 7 must-visit cathedrals in Vietnam
Duc Ba cathedral
St. Joseph's cathedral
Phat Diem cathedral
La Vang cathedral
Cathedral of Kon Tum
Phu Nhai cathedral
Ke So cathedral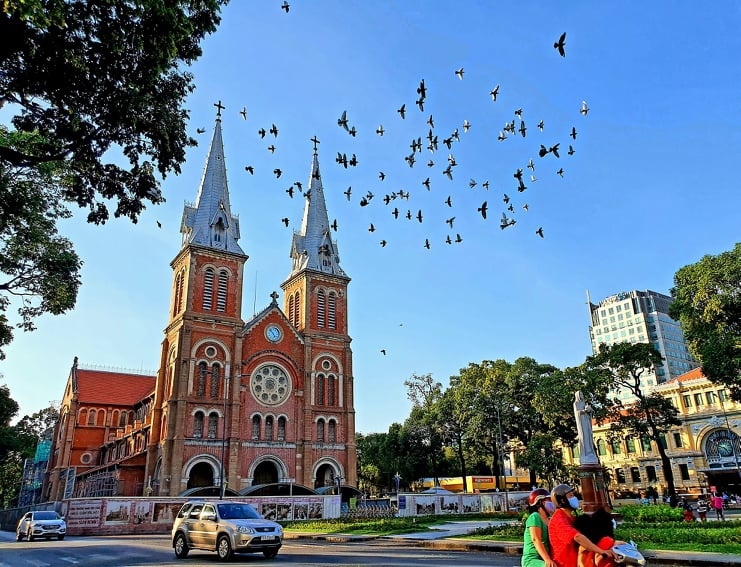 Duc Ba cathedral. Photo: Bao Thanh Nien
1. Duc Ba Cathedral
Duc Ba cathedral, the most famous, is not an uncommon name for Saigonese and visitors alike. The cathedral was designed by French architect Jules Bourard and inaugurated in 1880. It is a good combination of Roma and Gothic architecture, boasting stylish bell towers and parks outside.
France's Marseille brick wall, dating back to the 19th century, is the highlight of the church. At the façade of the cathedral is a Swiss clock that still tells time correctly, even though its over 140 years old. The 6 bell towers are considered the soul of Duc Ba cathedral. The Sol tower, which weighs nearly eight tons is one of the heaviest towers in the world.
Standing the test of time, Duc Ba cathedral is both an architectural artwork and a sacred construction that has witnessed the many historical changes of Ho Chi Minh City over the past 100 years.
2. St. Joseph's Cathedral
If you want to visit a tourist attraction in Hanoi different from others that allows you to witness outstanding architecture, Saint Joseph's Cathedral is a great choice.
St Joseph's Cathedral, or "The Big Church" as it is familiarly called by the locals, is one of the first structures constructed by French colonists during their expansion in Indochina and still intact in Hanoi after two fierce wars.
In spite of fierce fights destroying almost parts of Hanoi, St Joseph's Cathedral is still in good condition. Today, it's a historical attraction of Hanoi, and an image of the beauty of the old Hanoi, which makes an impression on travelers in the capital.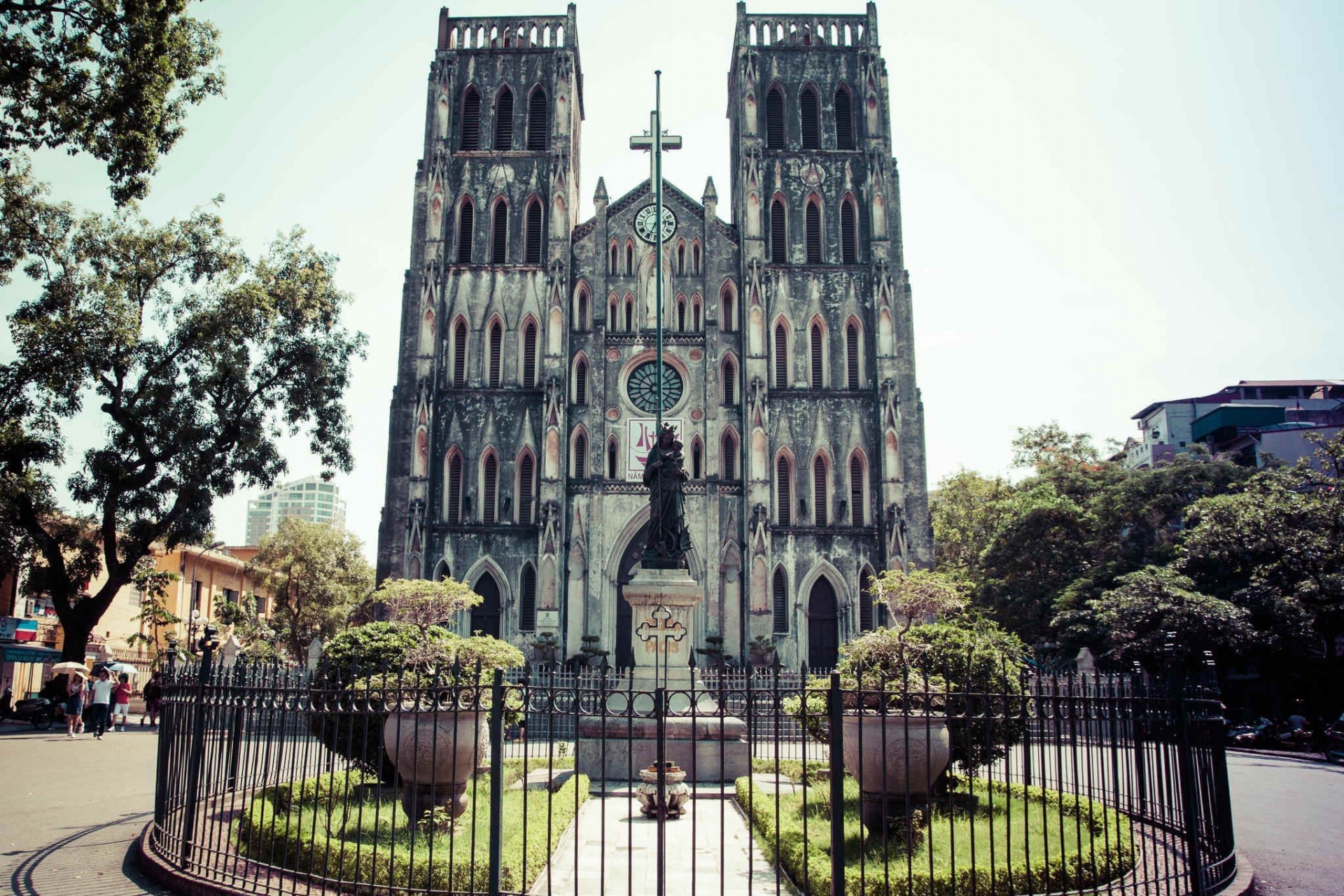 St. Joseph's Cathedral. Photo: Viet Fun Travel
3. Phat Diem Cathedral
Located in Ninh Binh province, this stunning cathedral, built in the mid-1880s is carved entirely from natural stone. The cathedral sits in a serene complex with a lake, bell house, and several grottoes. Inside, you'll find a red worship space delicately adorned with gold features, as well as large stone columns. Apparently, the preparation phase took at least 10 years so the locals could extract materials from nearby mountains. The results of their hard work is waiting for you (and your camera) to stop by.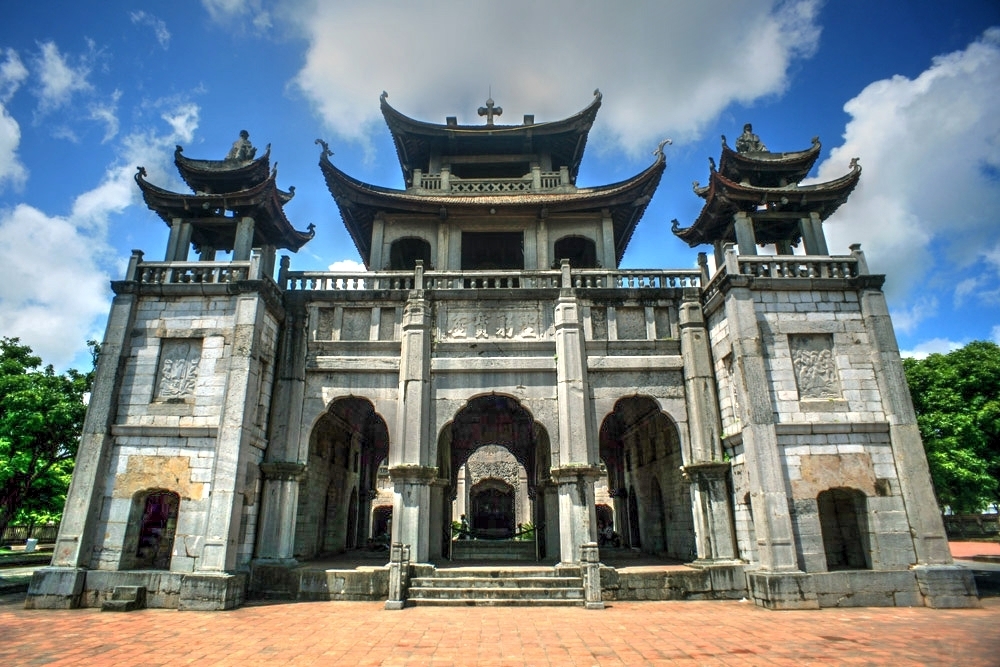 Phat Diem cathedral. Photo: Petro Times
4. La Vang Cathedral
La Vang Church is located in Hai Phu commune, Hai Lang district, Quang Tri province.
Its original architure was imbued with Vietnamese style, but the façade has been gradually imprinted with Western patterns. After several restorations, La Vang cathedral still retains many Vietnamese traditional patterns, which prevail in familiar tile roofs.
La Vang cathedral is well-known for the 15 statues representing miracles in happiness, compassions, and joys in accordance with the Catholic concept. The cathedral is a must-visit destination in Quang Tri.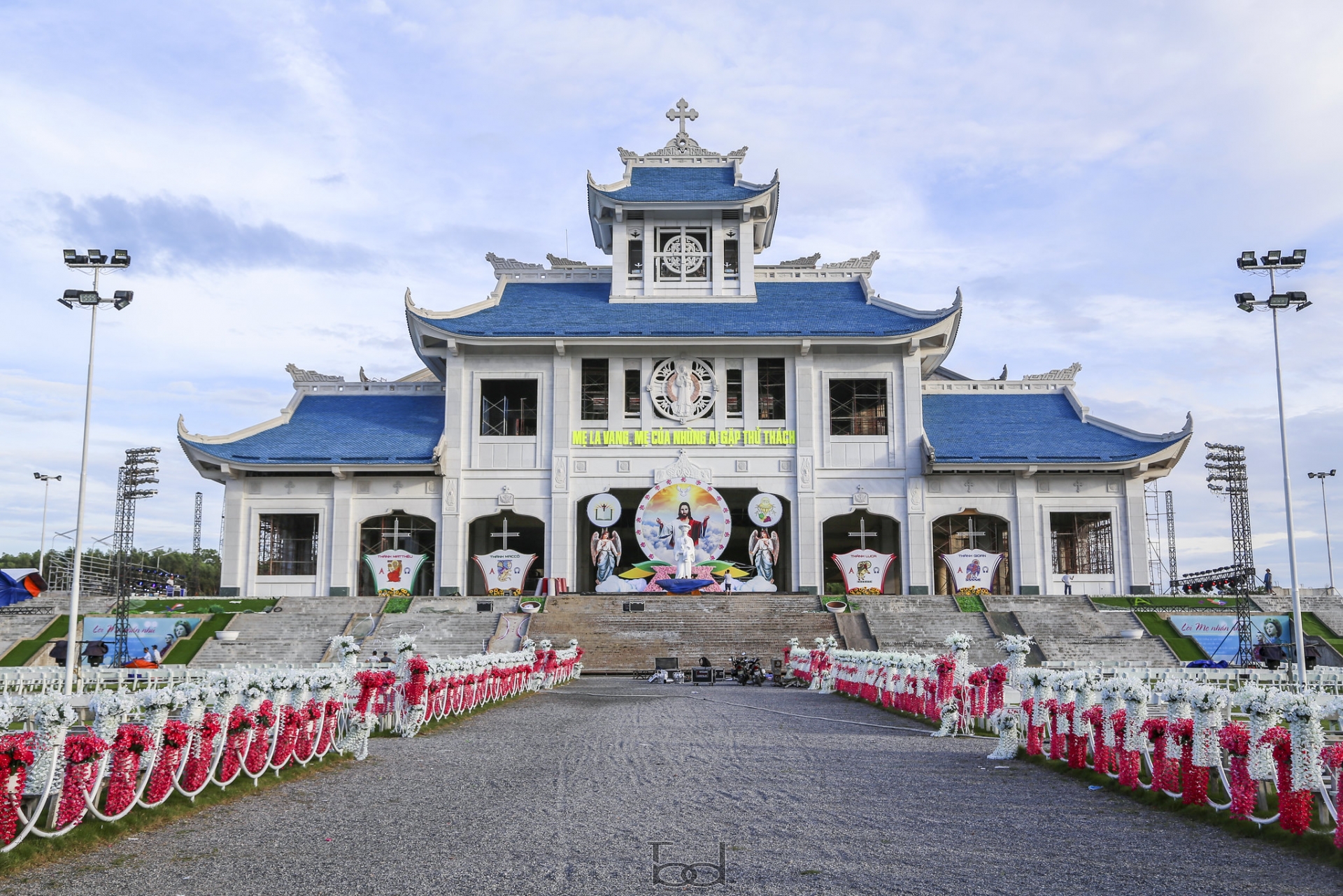 La Vang cathedral. Photo: Phong Nha Explorer
5. Kon Tum Cathedral
The Cathedral of Kon Tum Province is another architectural delight that adds a touch of local flavor to the traditional Gothic designs. Yes, it is unmistakably a cathedral, but rather than bricks and stones, its façade is made entirely of wood, and its walls from clay and straw. The design is inspired by the signature stilt houses of Vietnam's central highlands.
Interestingly enough, no nails were used in the construction of the cathedral, and everything was connected using only wooden joints. The statues of Jesus and the Virgin Mary here are also carved directly from wood as well.
Thanks to its incredible designs, the Cathedral of Kon Tum – or the Wooden Cathedral as locals call it – is a massively popular check-in spot no visitor should miss out on. Come here to gawk at the architecture and bring home awesome shots.
Kon Tum cathedral. Photo: Nha Tho Cong Giao
6. Phu Nhai Cathedral
Dubbed the largest cathedral in Indochina, Phu Nhai Church has an area of nearly 2,160 square meters.
Originally built in 1886 with wood, the original church has a Gothic style. Later on, Phu Nhai was rebuilt with a French Gothic architectural style.
The highlight of the cathedral is the two 44-meter high bell towers, inside which are four bells transported from France.
Phu Nhai cathedral is 44 meters in height. Thus, if you're standing on top of the cathedral, you will be treated with a panoramic view of Xuan Truong province.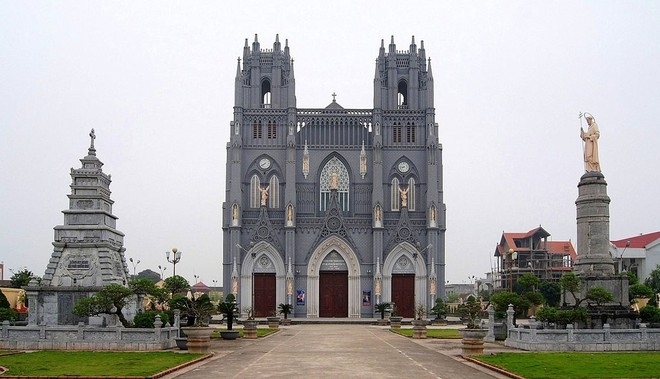 Phu Nhai cathedral. Photo: Thanh Nien
7. Ke So Cathedral
Ke So is the only cathedral in Vietnam to be built in the style of the Italian doumo cathedral complex. It is famous for the harmonious combination of Western and Eastern culture. The church has stained-glass windows depicting saints or events in the Bible. The area of the sanctuary and the altar is made of sophisticated carved wood, painted with gold leaf in the traditional Vietnamese style.
The church bell tower has four large bells with four tones, with a weight from 318 kg to 2,461 kg.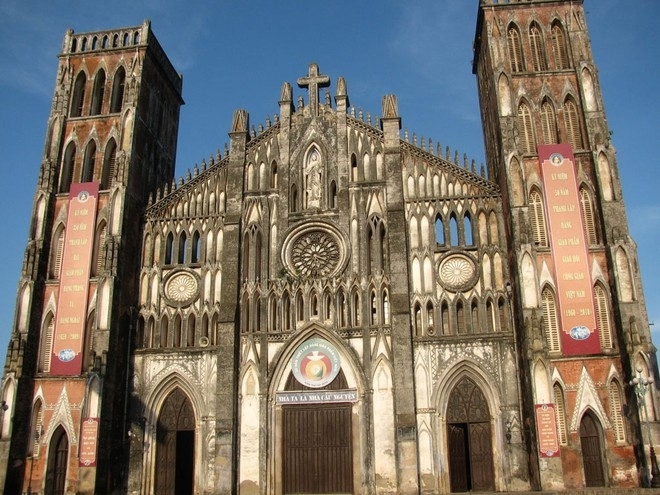 Ke So cathedral. Photo: Thanh Nien
Four must-visit cathedrals in Vietnam

If you are looking for a peaceful respite from the daily hustle, the four cathedrals mentioned below will surely satisfy your needs. With sophisticated architecture, ...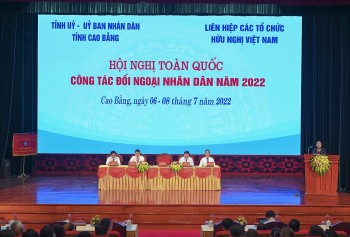 Friendship
During the event, many important issues will be discussed, and constructive suggestions and solutions will be provided to promote more effective people-to-people diplomacy operations.