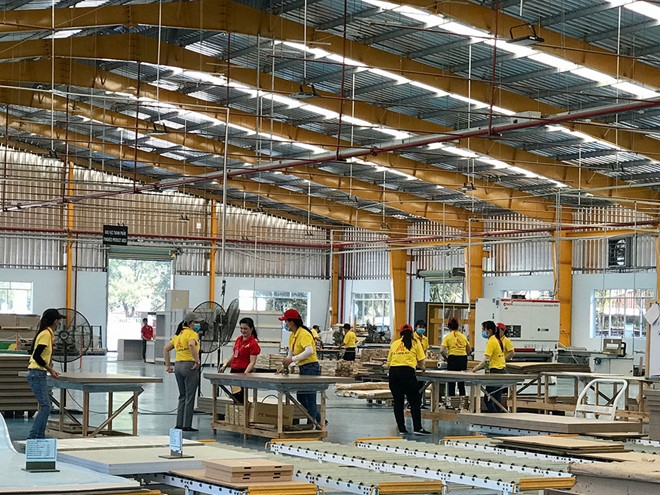 Many businesses that operate again after the social gap lack labor (Photo: Thanh Nien)
Mr. Pham Oanh, a native of Quang Dien (Thua Thien-Hue), a long-time worker in the construction of bridges and roads, spent nearly ten years leaving the countryside to pursue works in the south. There are projects he must "follow" in 3 years to return home.
After finishing Tet, he had to work in the south to work in order to send money to raise his 3 children in high school. But this year, the outbreak of Covid-19 made him decide to stay at home and is currently on trial at a cement company in the province, according to Thanh Nien.
Ms. Pham Kim Yen, a tailor for export for a foreign company in Binh Duong, also said that after Tet, the Covid-19 epidemic spread, so she stopped working for most of February.
She shared that if she came to Binh Duong, the salary was higher but in return, she would have to live far away from home, so after 4 years of "leaving the country to do business", she still did not have any spare money. "I will stay in my hometown to work if it is stable," Yen estimates.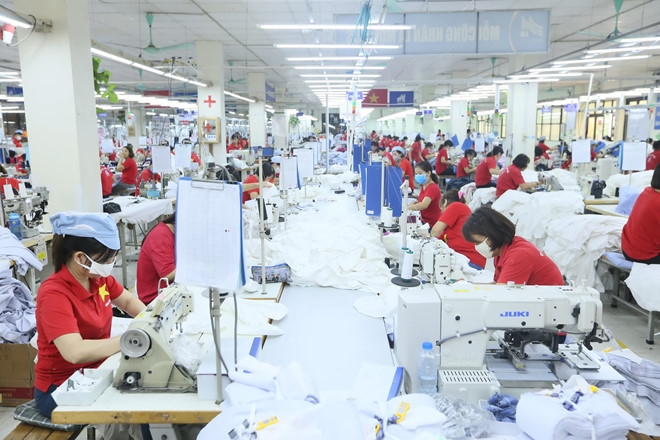 Many businesses that operate again after the social gap lack labor (Photo: Thanh Nien)
These cases are happening more and more. Ms. Truong Thi Thuy Lien, Director of Lien Phat Co., Ltd. (Binh Duong), said that the orders for footwear exported to the EU market have returned to normal, but the orders to the US are still are waiting in stock and they don't know when to ship.
It is estimated that the number of workers shortages is about 15%, only less than 1,000 people compared to the number of regular workers here. The company is constantly recruiting but the recruitment is not enough compared to the demand. And Pousung VN Co., Ltd (Trang Bom District, Dong Nai) has postponed the plan to recruit 10,000 workers this year due to the Covid-19 epidemic, reported by Thanh Nien.
Mr. Le Nhat Truong, Chairman of the Trade Union of Pousung VN Co., Ltd, shared that the company has built more workshops and planned to recruit about 10,000 workers in 2020. However, since the beginning of the year, it has only recruited. more than 1,000 workers and this plan is halted because of the disease.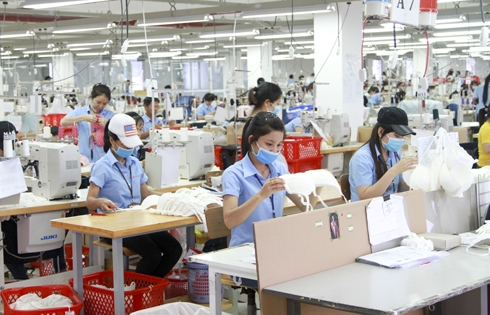 Enterprises in the southern provinces of VIetnam are facing a shortage of workers because many have not returned from their hometown after the easing of social distancing measures. (Photo: VNS)
In addition to adding workers when there is a need to expand production, Pousung Company annually recruits new employees to supplement the number of job-skipping people. "The number of workers quitting jobs to change jobs, looking for higher paying jobs is also common. Currently the company has nearly 26,000 employees and plans to recruit a lot this year due to expansion of production. But recruiting people is very difficult now, "Mr. Truong said.
The food service sector also faces a shortage of workers. Many restaurants, cafes, and commercial services in HCM City have had to scale down or close because of the shortage of workers, reported by Vietnam News.
Le Thanh Nhan, owner of a large restaurant in HCM City's District 1, said that of his 100 workers, "more than half are from central provinces and they have not returned because the COVID-19 pandemic is not fully under control".
Lien's footwear company has decided to outsource some stages of production when there are too many orders.
For Pousung Company, the company will invest in technology to reduce manual labour, continue its annual recruitment and training plans for employees, and provide incentive policies for new employees, according to Truong.
Candy Lee