Canada says one million masks from China not useable
The Canadian government said on April 24 that one million KN95 masks imported from China did not meet its strict standards and could not be distributed to frontline health workers.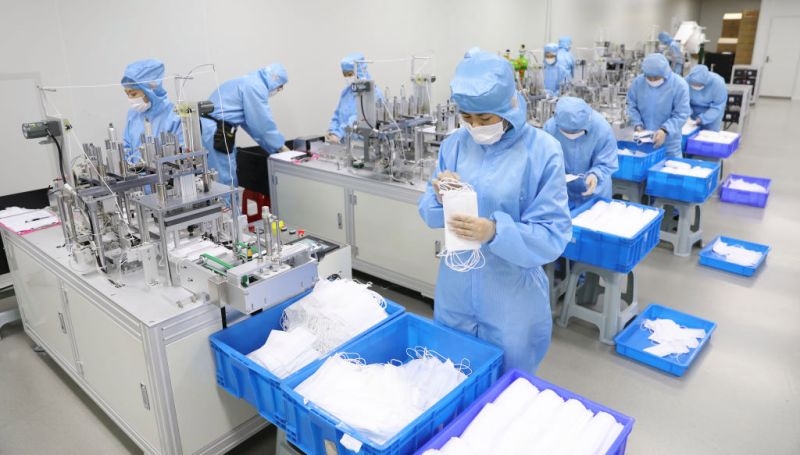 Bureaucratic Hurdles Workers make face masks at a workshop in a medical equipment company in Anshan, northeast China's Liaoning Province, April 16, 2020. Recently, workers in this company are making masks for export. Photo by Yao Jianfeng/Xinhua via Getty
The Public Health Agency of Canada "has identified approximately 1 million KN95 masks as non-compliant with specifications for healthcare settings," a spokesman told AFP.
"These items were not distributed to provinces and territories for frontline health care response, and are being subsequently assessed for use in non-healthcare settings," he said.
Chinese model KN95 masks are similar to N95 masks, as well as the FFP2 model used in Europe.
"Much of the world's supply is manufactured in China and moving materials out of that country is highly complex," said Public Services and Procurement Minister Anita Anand.
Millions of other respirators and N95 masks are currently being scrutinized by the agency, Anand said.
Meanwhile domestic production of masks and other medical supplies "is ramping up," with contracts signed with three more Canadian companies this week to produce 16 million "medical face shields."
In early April, Canada received deliveries of more than 10 million masks and announced total orders for more than 60 million more N95 masks.
The KN95 is a Chinese model similar to the N95, which is a crucial type of personal protective equipment used to defend nurses, doctors and other health workers in the fight against Covid-19. In general, Canada has authorized the KN95 for use as part of the Covid-19 response, but individual shipments are being inspected.
China has become the source of around 70 percent of Canada's imports of PPE, with much of the rest coming from the US, the United Kingdom and Switzerland, a senior Canadian source told POLITICO this week.
The international race for medical gear, fueled by shortages around the world, has led countries to connect with new suppliers and manufacturers, Morrissette said. The Public Health Agency of Canada, he added, has been verifying the quality of purchased and donated supplies to ensure they meet federal technical specifications for Covid-19.
"To date, PHAC has identified approximately 1 million KN95 masks as non-compliant with specifications for health-care settings," Morrissette said in a statement. The number of rejected masks was first reported by the The Globe and Mail.
Canada's effort to purchase PPE and medical supplies from China has run into complications.
Prime Minister Justin Trudeau said two airplanes sent to China to pick up shipments of badly needed medical products were forced to return to Canada on Monday empty. Trudeau cited transportation delays on the ground and strict rules that limited how long planes were permitted to wait at Shanghai's airport, a statement the Chinese government has disputed.
City officials in Toronto also announced earlier this month that they were recalling more than 60,000 substandard surgical masks made in China. An investigation by Toronto officials as to whether health care workers were exposed to the coronavirus while wearing the masks — which reportedly tore during use — is ongoing, according to the Globe and Mail reports.
Earlier, a shipment of 600,000 masks to the Netherlands was deemed not suitable for hospital use and Spain said that test kits it had bought from a Chinese company were less effective than promised. China has said the mask maker had clearly informed a Dutch purchasing agent that they were non-medical masks./.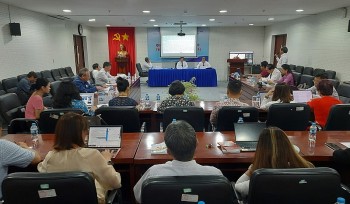 Friendship
The Vietnam - India Friendship Association's Ho Chi Minh City branch, the Ho Chi Minh City Union of Friendship Organizations (HUFO) and the Southern Institute of Social Sciences on March 21 held a scientific seminar themed "Vietnam - India relationship: tradition and present".