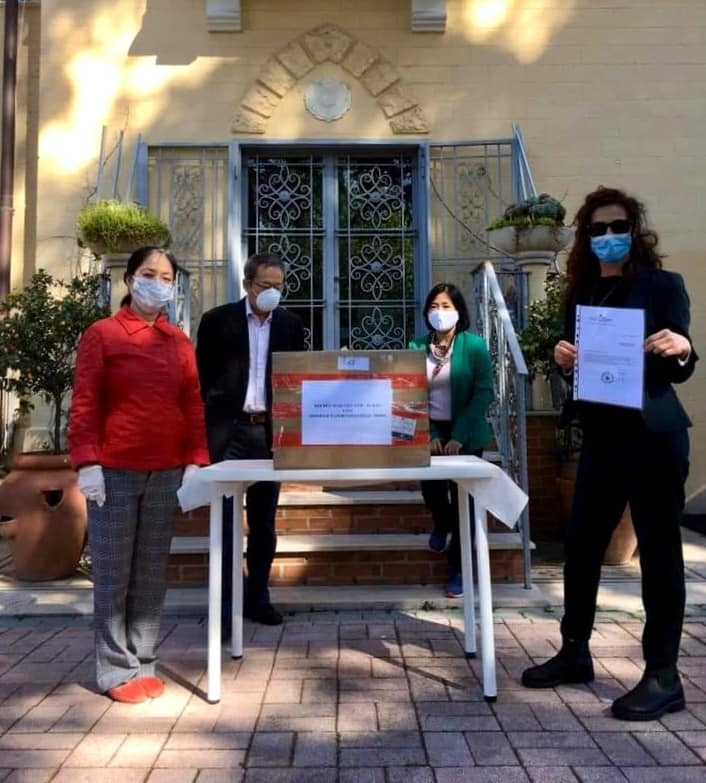 Vietnamese Embassy helps delivering medical aid to Italy.
A specially arranged flight of national flag carrier Vietnam Airlines bringing Vietnamese citizens stranded in Italy home on April 18, also transported medical masks as a gift from the Vietnamese Government and people to their Italian counterparts.
Since then, the Vietnamese Embassy in Italy has delivered 2,500 medical masks of the Vietnam-Italy Friendship Association to Fatebenefratelli Hospital located on the western side of the Tiber Island in Rome; 1,500 masks from the Centre for the academic promotion of and orientation of study in Italy (Uni Italia to Vietnam) to Vietnam - Italy Mutual Assistance Association and the Rome Clergy Association.
Vietnamese Ambassador to Italy Nguyen Thi Bich Hue shared: "We are just a 'small bridge' bringing the assistance and affection of Vietnamese friends to Italian friends these days. Looking forward to the next shipments soon to arrive to the places and people where they are most urgently needed."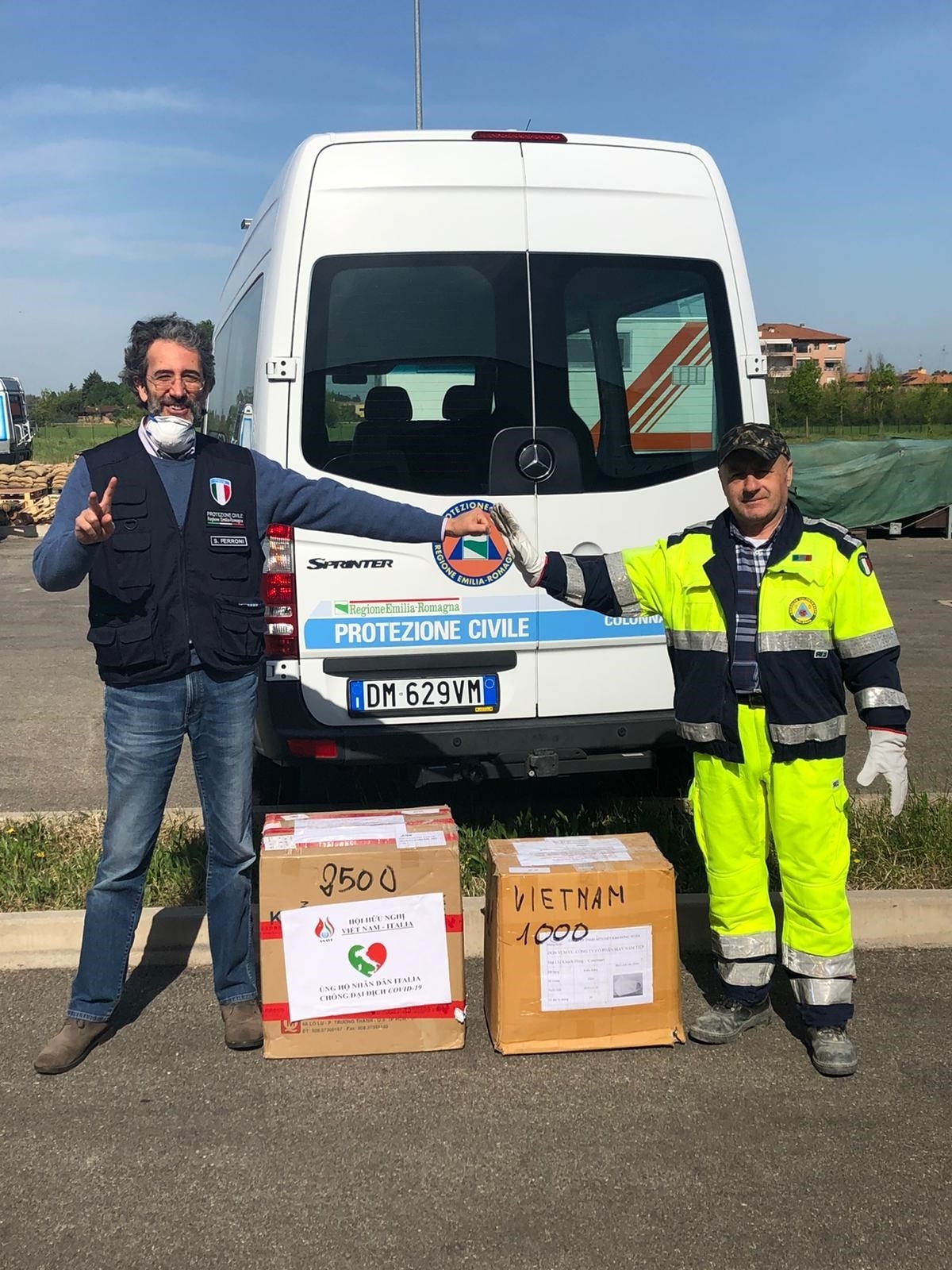 The Italy-Vietnam cultural bridge association in Bologna in Italy's northern region of Emilia-Romagna received face masks from Vietnam.
Italy reported its second successive drop on April 21 in the number of current coronavirus cases as it neared a crucial decision on whether to extend its national lockdown.
The civil protection service said the number of people officially being treated for COVID-19 fell by 528 to a total of 107,709.
The number went down by 20 on April 20 - its first decline since the Mediterranean country reported its initial cases two months ago.
The death toll rose on Tuesday by 534 to 24,648. The official figure is Europe's highest and the second globally after the United States./.
Hannah Nguyen