Capricorn Horoscope August 2021: Monthly Predictions for Love, Financial, Career and Health
Capricorn Horoscope August 2021: The August 2021 horoscope gives you the ability to do difficult or exacting work. Your ability to control your energy helps you successfully concentrate your effort. This month indeed has some significant lifetime gifts to give you.
Monthly Planetary Horoscope
The month starts with a Sun and Mercury conjunction in Leo. This transit will happen on your 8th house, signifying that it is time to investigate the spiritual side of life instead of the material world. As a Capricorn, you do best in earthly matters. You are grounded and driven, but whether you recognize it or not, there are ethereal forces that play a huge role in everybody's life. Diving deep and exploring these forces will put you in an advantageous position of merging spiritual wisdom with earthly acumen. The 8th house has a mysterious tinge to it. If you don't pay close attention, you might just miss it. Now, that's not to say that this house is completely detached from reality. This is also the place that deals with taxes and debt—monetary or otherwise. Mercury is an industrious merchant, and it will aid you in the area of negotiation. Use it wisely.
Mars in Virgo will transit through your 9th house throughout the whole month, in alignment with this potential to merge the world of spirit and physicality. This will broaden your horizons by inching you to perfect all the skills you are already good at. This will introduce a new way to take action that is systematic and well informed. You might feel more curious, wanting more contact with people around you, especially those of different backgrounds or with different philosophies of life. You could even interact with people abroad, making your world feel much more expansive. Feel free to explore alternate religions, philosophies, and even different languages. Mars will give you the drive to keep up with an insatiable intellect. There is a high chance of traveling or exploring a new place close by you have never been to before. August is a month of exploration.
Moreover, Mars will be interacting with another cycle as it goes square with the North Node in your 6th house. The Node has been transiting through this house since September of last year. This is a longer cycle ending later in December, but this Mars transit could bear significant importance. Chances are, since the beginning of this cycle, your health has been occupying a lot of your attention. You might have started a new diet, workout practice, or meditation practice. This assiduity will prove extremely beneficial in the long run, as this form of discipline is easily transferrable to all areas of your life. Be mindful of the Mars influence, however, as it may push you past your breaking point. Even self-care can be overdone, and if you go at it too hard, you may burn out, and the whole process will become unsustainable. Be careful with injuries, especially if you practice any sports or are a little bit of a gym fanatic.
However, on a good note, this also a reminder that anything can be achieved if you use your energy efficiently!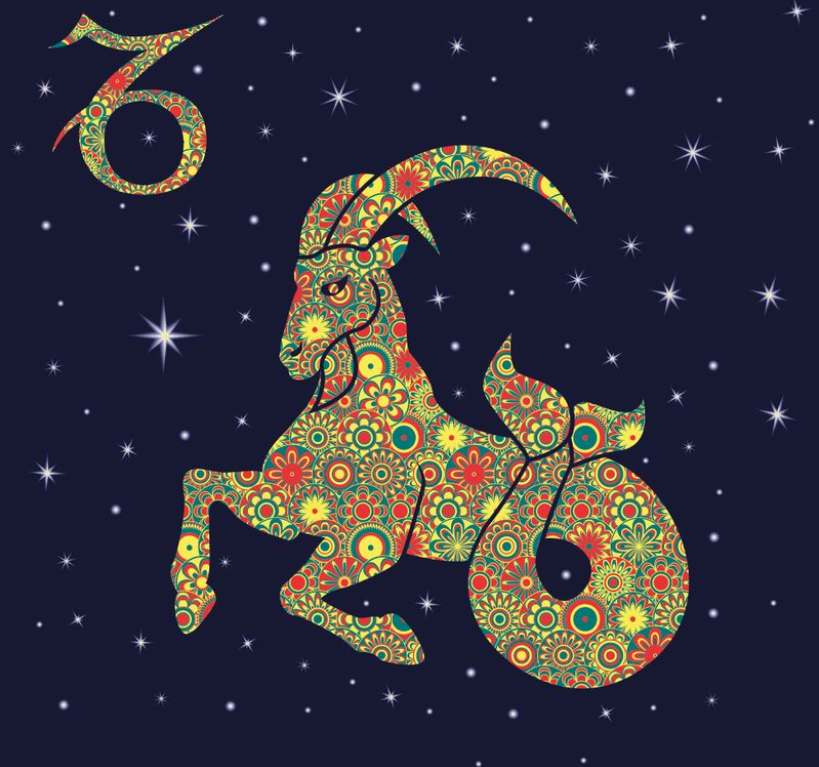 On August 8th, the New Moon in Leo will be squaring Uranus, who has been transiting your 5th house for the last few years. Uranus in Taurus makes for unorthodox beauty and eccentricity. This might bring out even more of the innovative Renaissance-man (or woman) within you. You can let your imagination go wild. Use this opportunity to pursue any endeavour you have been interested in but weren't sure if you had it in you to go all the way. There may be a slight sense of instability in your emotional body, though. This New Moon is a good time to cry —out of sadness or happiness. Let your emotions flow to keep your cup empty for all the joy the world has to offer. The 8th house's influence may also come for some surprising revelations. Be gentle, and give yourself time to assimilate the revelations this transit might make you realize. I know striking a balance between gentle and wild may be a bit of a challenge, but you won't know if you can do it until you try it.
The month comes to a close with the New Moon in Aquarius happening in your 2nd house, giving you a well-deserved break from all this hard work. There will be tangible rewards coming your way at this time. Still, Aquarius will get you rethinking your relationship with your belongings. This sign's Saturnian influence calls attention to the balance between what you have and what others lack. An excellent way to celebrate and show gratitude is by sharing that same feeling with others. Aquarius asks you to invest what you earn back into the world to keep the flow of abundance. This doesn't just mean money. Good moments are also a form of currency in the eyes of the Universe. Ask yourself how you can make people feel the triumph of achieving your goals. You may even find a way to earn more for yourself by helping others. Look at alternative ways to attract wealth with your talents. Remember you have full control over how this will unfold, be versatile. The Universe will support you no matter what.
Capricorn Monthly Horoscope
The month of August will give mixed results for the natives of Capricorn. In some areas, you may not notice problems, there may also be problems in others. In terms of career, August will not be pleasant for the employed people, but it will be very good for the business professionals.
This month can prove to be a little disappointing in terms of education. Students trying for higher education can get some good news in the last days of the month. Family life will also be full of ups and downs. More interference from the in-laws side can make the domestic environment a bit tense. There will be cooperation from the brothers and sisters.
This month is likely to be very good for love affairs. Relationship game will be strong and you will spend a good time together. A wedding may also be around the corner. There is a possibility of getting married this month.The financial situation is expected to be good this month. If the salaries and allowances of the employed people may increase, then the business professionals are also likely to get good benefits.
Do not try to save tax in wrong ways, otherwise you may have to pay in extra ways. In the first half of the month, due to your habits, you may face health problems. Health will be relatively healthy in the latter half.
Capricorn Monthly Love Horoscope
August 2021 zodiac expects some problems in the love relationships of Capricorn people. All of them can be resolved with a bit of compromise and understanding. Communication is the key to keep the relationship going. Capricorn compatibility is not likely to have any serious problems in their relationships. You have to be quite flexible in the relationship and clear all differences through dialogue. Do not try to dominate your partner and allow your spouse some freedom while planning for a baby.
Singles can expect to get into love relationships during the second half of the month. You have to control your feelings and should not try to show off. Planetary aspects are favorable and just enjoy the good life.
For Capricorn natives who are in love, the month of August is expected to be very good. Rahu is sitting in your fifth house, which can be considered the best position for love affairs.
Lovers of this sign will be very serious about their relationship, which will deepen the relationship. Loyalty towards each other will increase. Due to equality in thinking, the feeling of sticking together will be stronger. There will be ample opportunities to spend time with each other. A walk-around program can be made together. The time for lovers will be hunky dory, but the month of August will not bring any good news for married natives.
There will be a lot of ups and downs in married life. The reason for this is the presence of the Sun in the seventh house and the aspection of it's son Shani Dev. The seventh house is the house of marriage, partnership, so the presence of the Sun and the aspection of Saturn in it can prove to be stress-enhancing.
Additionally, the Sun will transit in the eighth house on August 17, resulting in a negative impact on your relationship with your in-laws. When the relationship with the in-laws will be affected, then obviously there is a possibility of an impact on the relationship with the spouse, which is not good for your married life.
Capricorn Monthly Money Horoscope
According to the planetary positions, the economic aspect of Capricorns is going to be fine overall this month. Devguru Vrihaspati or Jupiter is in your second house, which is the house of wealth and family. Also, Ketu is in the eleventh house, which is the sense of income and profit.
As a result of this condition of Jupiter and Ketu, your income will increase considerably. Along with earning from regular sources of income, there can be income from new sources as well. Salaries of employed people may increase, bonus or incentive etc. In the middle of the month, the Sun transit will change and go into the eighth house. There is a possibility of loss of money due to change in the Sun's houses.
There may be a loss in investment etc. or money may be spent in unproductive activities. Therefore, caution is necessary in case of spending money. Pay the appropriate tax on whatever income is there, if you try to steal the tax, the result will be harmful. The government can impose a fine on you. More money will be spent on paying the penalty than tax evasion, so act prudently.
On 26 August, Mercury will move in the ninth house. It is the house of luck. This transit of Mercury is very good for business. There will be chances of good profit in business. Expansion of business is also possible. There may be trips in connection with the business and these trips are also likely to benefit you.
The picture so far as your financial prospects are concerned is pretty bleak, since the stars are in a somewhat forbidding mood. Musicians, dramatists, filmmakers, and practitioners of the other arts would do well to make provisions for a rainy day since they would face a trying time during this coming month.
There would be a dearth of opportunities for all of you, simply not enough to go around, as they say. But speculative activity could turn a difficult situation into an impossible one. There are chances that some of you would suffer serious losses from gambling and such-like activities. You may, therefore, desist.
Stellar positions are not at all advantageous and this will not help new projects by businessmen. Investments will fail to give good returns. You cannot depend on the financial agencies to get you out of this predicament.
Capricorn Monthly Career Horoscope
The prospects for your career advancement are not very encouraging this month. It is very possible that you would tend to muddle your relations with your juniors or subordinates and thereby create an extremely unpleasant situation for yourself. This would mean stiff opposition from your juniors. Try not to let such a situation come about and take suitable preventive measures well in advance.
Travel also would fail to bear any fruit, though there is a possibility of some marginal gains accruing to you through a journey towards the West. There would be a lot of hard work and the gains would fail to match your efforts. Contacts also would not help much.
This month is going to be full of ups and downs for the Capricorn natives with regards to your career. Venus is present in the eighth house. Due to their condition, the jobless people will face problems in the field.
There will be less concentration at work, which will have a negative effect on your professional life. The work may not be completed within the stipulated time and due to this your position at the workplace may be a little weak. You may also have to face the displeasure of high officials. The status of work will also fluctuate.
On August 11, Venus will return to Virgo, then the situation will improve slightly. There will be some relief situations in the workplace. A change in the position of Venus can lead to your transfer. You can also think about changing jobs. This month is very good for business professionals. Although both the first half and the second half of the month are good, the first half is particularly good.
The beginning of the month will be very good. Business will progress. There will be profit opportunities. Business may expand. New business relationships can be formed, from which you will benefit later. Cooperation of power and governance can also be found. Any government work contract can be found. There will also be progress in the work of self-employed people.
Capricorn Monthly Health Horoscope
This month the stars are quite favorably disposed towards your health and as such, you should have no serious health problem during the ensuring period. Somber temperaments would be more inclined towards cheerfulness. There is a note of caution against over- exertion. This could upset an otherwise pleasant and favorable apple-cart. Chalk out a schedule of activity that does not unduly strain your system, and stick to it, This would remedy a large portion of possible problems.
There are further grounds to be a little careful about some back trouble. Avoiding strain would help this as well. Otherwise, you have an encouraging month on your hands, during, which, favorable circumstances could prevent any serious health problem.
You should make attempts to maintain your health with good fitness and healthy food programs. Stress can be avoided by properly timing your activities. Relaxation methods will help you in reducing unnecessary tension.
From the health point of view, August will give mixed results. Health will fluctuate. Saturn is located in your zodiac sign and in the seventh house is the presence of it's father Surya. If the relationship between father and son is not good, then their conjunction may adversely affect your health.
Also, Venus will remain in the eighth house. Venus is the major causative planet of indulgence and luxury, and the eighth house is the significator of age, danger, accidents etc. So, as a result of the morning star being in this house, you will be inclined towards luxurious tasks and activities. There may be a tendency to consume alcoholic drugs etc. These lifestyle mistakes can cause health deterioration due to the presence of Venus in the eighth house.
On 11th of this month, Venus will change its zodiac sign and it will move from Leo to Virgo. Health can improve after this transit of Venus. It is advisable for you to keep a check on your mind this month, so that you can avoid serious health problems.
Capricorn Important numbers: 1, 11, 14

Capricorn August important dates: 2, 11, 13, 20, 28

Horoscope August special note for Capricorn

"Are you planning to change your apartment? Think about whether it is definitely a good decision. Hasty moves can cause quite a bit of trouble, so for now it will be more wise to decide to refurbish than to move."
Cancer Horoscope August 2021: Monthly Predictions for Love, Financial, Career and Health

Cancer Horoscope August 2021: August reveals finance, comfort, extravagance, possessions, luxury, expenses, communicative, light-heartedness, resourceful, financial independence. For Cancer, August 2021 is also a month ...