Capricorn Horoscope September 2021: Monthly Predictions for Love, Financial, Career and Health
Capricorn Horoscope September 2021: The focus will be on family happiness and you make great efforts towards it. You are convinced that your happiness depends on harmony in the family environment. Whatever may be your feelings, you are able to suppress them to keep others cheerful.
Monthly Planetary Horoscope
When Mercury goes retrograde on the 27th we will reach the maximum retrograde activity for the year – 60 per cent. This Mercury retrograde will be a lot stronger than the previous ones we've had, because five other planets are also retrograde, compounding the effect. So, make sure that you do everything perfectly. You won't stop all the delays and glitches, but you will be able to minimize them.
You need to pay more attention to your health this month – especially from the 22nd onwards. Overall your health is good, but this is not one of your best periods. However, it is only short-term stress caused by the short-term planets and by late October your health and energy will return. In the meantime, enhance the health in the ways mentioned in the yearly report. Additionally, this month massage the hips and the kidney reflex (see our reflexology chart in the yearly health report). And, of course, make sure to maintain high energy levels. The danger of low energy – even if health is good – is that it makes a person more vulnerable to opportunistic bugs and infections.
Though health and energy could be better, the month ahead is successful. Your 10th house of career becomes ultra powerful from the 22nd onwards. So focus more on the career than on the home and family this month. The good news is that the family is supportive of your career goals – perhaps they see it as a 'family project'. The family as a whole seems raised in status. It becomes more prominent and respected from the 15th onwards.
Your financial planet, Uranus, went retrograde last month and will remain that way for a few months. So, though earnings are happening – especially before the 22nd – they happen more slowly and with more delays and complications. This is a time for a 'wait and see' attitude in finance. A time for more study and research – more homework. Avoid making major purchases or investments now. If you must do these things, make sure you do rigorous due diligence.
Love is stable this month. It is not a major focus and your 7th house is empty. Only the Moon will move through there on the 1st, 2nd, 29th and 30th. Your social magnetism is strongest from the 6th to the 20th as your love planet waxes.
Capricorn Monthly Horoscope
The arrival of September will cause many worries for Capricorns. You will tend to take responsibility for other people's duties, so you probably won't know what to do first, and you will postpone your tasks indefinitely. Try to stop for a moment and prioritize because these postponed responsibilities could catch up with you all at once in the upcoming days.
Saturn is also likely to cause you to return to your past in your thoughts. Melancholy over forgotten friendships or ex-partners is likely to come. Try not to succumb to such thoughts and instead look ahead.
Capricorn Monthly Horoscope. Photo: Vietnamtimes.
September will show which relationships are worth keeping and which not. If Capricorn is in a long-term relationship and there has been an unresolved issue hanging in the air, maybe now it's the time to open it again, and then clarify. Family will be affected by this energy as well. Who stands behind your back and who doesn't? That will surface now. It's highly possible that the result will be completely different from your ideas. Be ready for everything.
For natives belonging to the zodiac sign Capricorn, the month of September turns out to be average. With regards to your professional life, you may get a warning. With regards to your professional life and career, the second half of the month will turn out to be great students will be able to rise in their studies.
Unemployed native may also lay their hands Finally on a job. Clashes between family members can arise. Also the time will turn out to be quite favourable for the ones who are tied in a love relationship. The first half of the month will be positive for your health. but , you may fall prey to any accident.
Capricorn Monthly Love Horoscope
Capricorn compatibility will be hampered by the negative experiences of the past and you will be very cautious while making new love alliances. The middle of the month will provide you opportunities for socializing, but you have to be careful before making any move.
Marital harmony will be facing problems and they can be resolved through good communication with your spouse. After the 17th, you can expect normalcy in the relationship and the atmosphere will be romantic with scope for pregnancy.
Single persons will have to wait for the right opportunity to get into love alliances. You can expect the third week to be favorable. Be optimistic and you will get the right love.
If you speak with regards to love related matters, then this month is expected to remain favourable. Rahu present in your fifth house will help you to please your partner. It will also bring intimacy in your relations. The problems which have been crippling your relationship so far will come to an end now.
The second half will be more favourable for love related matters because Jupiter in a retrograde motion will move into your Lagna and keep aspecting your fifth house from there. Consequently, some positive changes will be witnessed in your love life. This is the time to work on your bond with your partner. You may be provided opportunities to go out on outings with your beloved. At the same time, Capricorn individuals who are married may face some severe ups and downs.
Saturn present in the Kundli is aspecting the seventh house, because of which your conjugal life may lack blessings. Some ego clashes will also take place between you and your life partner. The same will be the case with your in-laws. As compared to the first half of the month, the second half is expected to remain somewhat favourable for you.
When Jupiter will move into your sign and aspect your seventh house from there situations. Very soon situations will return back to normal and your mutual compatibility along with love and intimacy will also increase.
With regards to your domestic life, the month of September will have some mixed results in store. The time will be full of ups and downs which is why you should keep yourself prepared to brace for impact.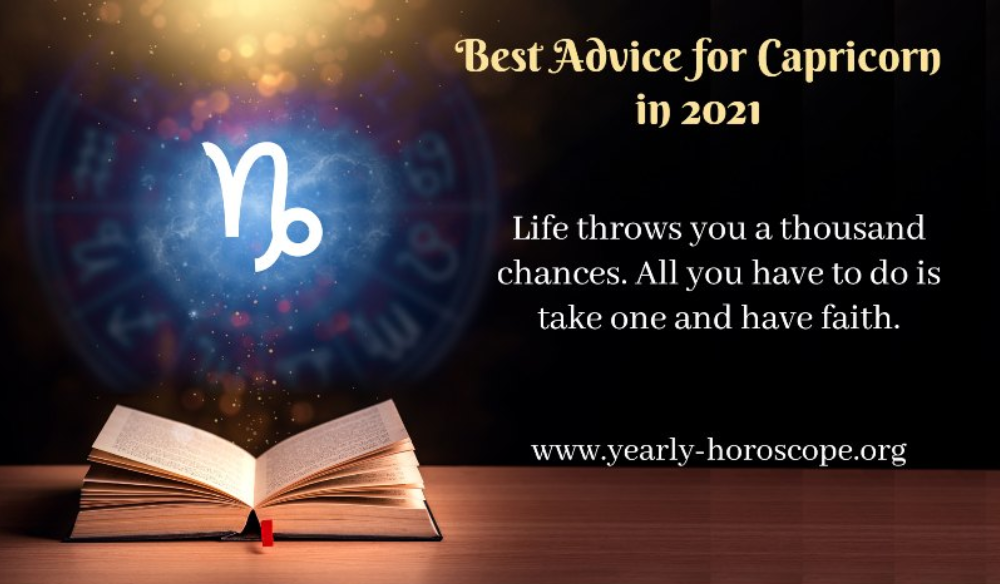 Capricorn monthly horoscope. Photo: yearly-horoscope.
On the 6th of September, the red planet Mars will affect your fourth house and prior to that the second house had remained under the aspection of Mars. Because of these planetary conditions, some challenges may crop up in your domestic life. A trivial matter can cause fights between family members. Not to forget, property related clashes are also on the cards.
Mother's health may remain in low spirits. Since the Sun will remain posited in the eighth house of your sign, the first half of the month may also be problematic for your father's health. So do not forget to take special care of the health of your parents.
Monthly zodiac horoscope may not augur well for family affairs. Planetary configurations will induce disharmony in the family surroundings and members will be at loggerheads. Family finances will be another source of problems and will require proper budgeting. Relationships with senior members of the family will be tentative and you have to make serious efforts to make things harmonious.
The stellar configuration is not beneficial for the activities of children this month in the 2021 Mercury retrograde. They are also negatively impacted by the family surroundings. Their performance in studies and sports will face hurdles. Parents should watch their behavior and take suitable actions when required.
Capricorn Monthly Money Horoscope
From an economic point of view, the month of September will have some mixed results in store for you. During the first half of the month, both Mercury and Venus will remain posited in your ninth house, which will bring an instrument to your luck and fortunes.
Consequently, you may stumble upon quite a few monetary benefits. There are also chances of acquiring profits through an ancestral property. Along with this, Jupiter is also transiting in your second house. So along with the inflow of money, you will also be able to save some. Money will be seen flowing into your hands through some decent sources.
The planets Mars and the Sun will remain posited in the eighth house of your sign during the initial half of the month. They will open the path to some unnecessary expenditures. Your money which has been on hold for a long period of time can come back into your hands. There are chances of you falling prey to vices like betting and losing some of your money. Hence, you are advised to remain careful from the very beginning itself.
The second half of the month will be specifically favourable for business related prospects. You will be able to stumble upon meaningful sources of earning money on account of your hard work and diligence. Along with your luck and fortunes, your mind also plays a significant role in your economic prosperity.
2021 September forecast for Capricorn zodiac predicts a fabulous time for business persons and traders. Astral influences are favorable and will give you the assurance and enterprising nature required to excel in your business activities. This will result in large financial revenues and you can also expect money from unexpected sources.
With the stars on your side, you can indulge in expanding your business activities. Speculations and investments will prove to be exceedingly lucrative. Financial agencies will provide you with the required support.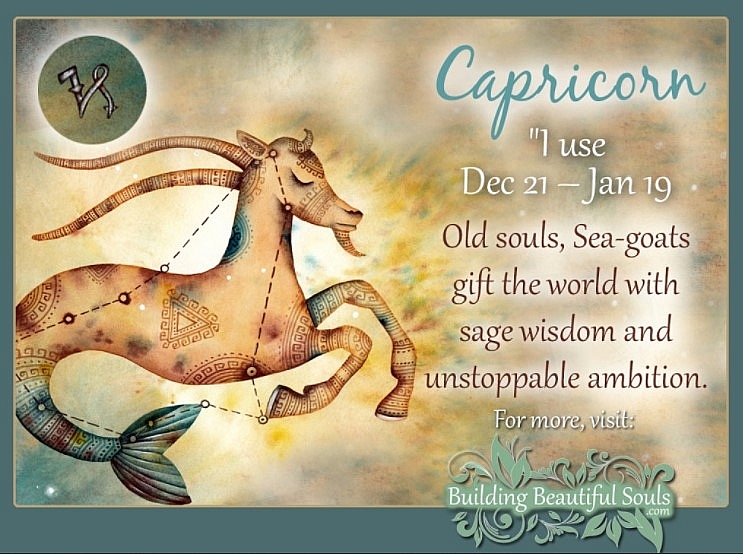 Capricorn Monthly Horoscope. Photo: buildingbeautifulsouls.
Capricorn Monthly Career Horoscope
With regards to your professional life, the month of September will be full of ups and downs. Some certain benefits may grace you during this time. On the 17th of September, the Sun will move into the zodiac sign, Virgo because of which prospects of a transfer will take place within your professional life.
On the 15th of September, Jupiter is transiting in Capricorn because of which existing earnings will increase. On the 6th of September, Venus will remain posited in the tenth House and Mars in the zodiac sign Virgo will bring some other positive changes. Jupiter on the 22nd of September will move into your tenth house which will create prospects for promotion. Social responsibilities are quite a few and it would also be very difficult to take over the family business.
2021 Capricorn horoscope for career predicts rather depressing conditions for professional advancement. Star positions will create disharmony in the workplace environment. You fail to get the support of your colleagues as well as seniors. This will make it difficult to achieve your targets as per schedule. You will be diligent, but fail to reap the benefits.
Without any happiness from your profession, you can divert your attention to humanitarian activities. You can also improve your expertise through advanced studies and training. They will help you in the future.
Capricorn Monthly Health Horoscope
The month of September will have mixed results in store for health related matters of Capricorn natives. The presence of Mars and the Sun in the eighth house at the beginning of the month will raise some concerns for health. Problems such as gas, acidity can befall you.
Mars in the eighth house can also cause blood problems. There is a possibility of some kind of injury. Be especially careful while walking on the road. There is a possibility of an accident etc. A surgery etc. is also possible. Therefore, you are advised to remain careful. In the latter part of the month, both Mars and the Sun will change zodiac signs and Jupiter will also enter your zodiac sign. This is likely to prevent health problems. You will feel happy and healthy.
September 2021 Capricorn horoscope predicts marvelous conditions for health. Astral configurations are encouraging and no chronic disorders will create problems. There may be small health issues and they require normal medical assistance. You should focus your attention on maintaining your health through a good fitness regime and a healthy diet plan. All excesses should be avoided and stress levels should be controlled through meditation and sports activities.
Best Days Overall: 6, 7, 14, 15, 24, 25

Most Stressful Days Overall: 1, 2, 8, 9, 21, 22, 23, 29, 30

Best Days for Love: 1, 2, 6, 7, 9, 15, 19, 26, 29, 30

Best Days for Money: 6, 7, 9, 14, 15, 17, 18, 24, 25, 27

Best Days for Career: 8, 9, 19, 29, 30

Important numbers: 3, 14, 15

September important dates: 6, 9, 16, 22, 23

Horoscope September special note:

"In drum week of the month you will take an interesting journey that will bring you many nice memories and impressions. If you are going alone on it, you have the chance to meet many attractive people."