Captured Chinese soldier by India along disputed mountain border, updates
The Indian military revealed on Monday that its forces had captured a Chinese corporal who had strayed across the disputed, unmarked high-altitude border that zigzags between the two nations, the first time a soldier had been reported captured. Despite requests from Beijing, the PLA corporal will only be released after 'formalities' are completed.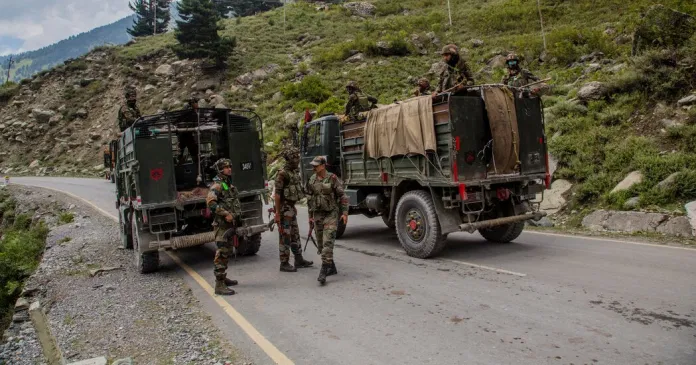 An Indian convoy on a highway bordering China last month. Getty Image
The border area is considered strategically important. It winds through icy passes that rise to over 15,000 feet and touches several disputed territories, such as Tibet and Kashmir. This has been a sore point for decades. In 1962, the two nations went to war in the same area and China won, taking firm control of a highland plateau, Aksai Chin, which India wants to reclaim.
After the June brawl, in which Chinese troops used spiked iron clubs to beat Indian soldiers to death, tens of thousands of reinforcements rushed in. Military analysts say troops remain dangerously close, in many places a few hundred yards away, supported by fighter jets, tanks, artillery and armored personnel carriers .
Several soldiers were captured during the fighting in June and during the small brawls that led to it in April and May.
The friendly treatment seemed to signal that maybe, finally, after rounds and rounds of talks, tensions were slightly easing between the Indian and Chinese troops positioned high up in the Himalayas. In June, a vicious brawl erupted in the same area, along the rocky edges of India's Ladakh region, in which 20 Indian soldiers and an unknown number of Chinese troops were killed.
Since then, however, it appears that both sides have invested more in the effort to make their differences known. Indian and Chinese military officials have held seven rounds of talks, and Indian officials said in a recent statement that they had had "a sincere, in-depth and constructive exchange of views on disengagement" with their Chinese counterparts, said the hindianews.
Hu Xijin, editor of The Global Times, a Chinese Communist Party newspaper, said that Beijing and New Delhi were "working toward a proper resolution," and that it appeared the captured Chinese soldier had gotten lost.
The Indian Army said in a statement on Monday that its troops had provided the food, clothing and other aid to the Chinese soldier to "protect him from the vagaries of extreme altitude and harsh climatic conditions" and that he would be released "after completion of formalities."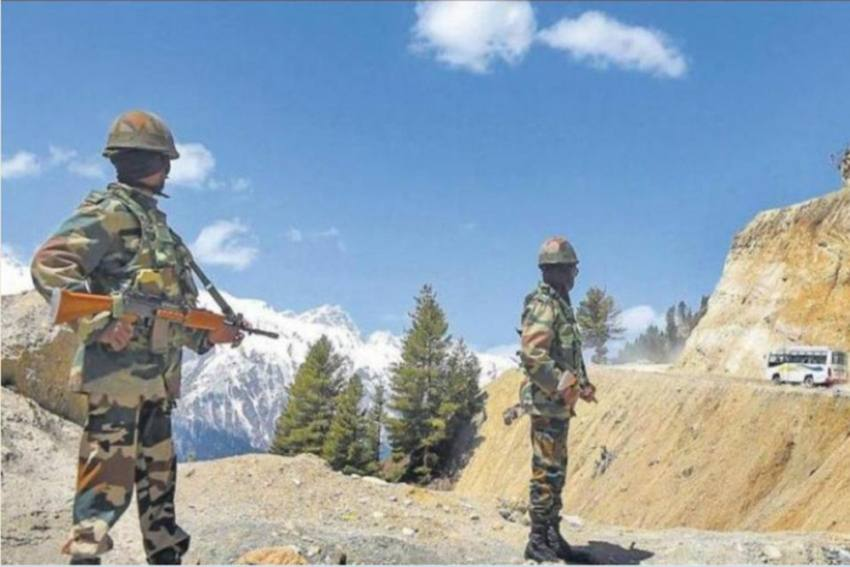 Indian soldiers along the LAC. File photo on outlookindia
Earlier, the Chinese military had expressed hope that its missing soldier would be returned soon. "China hopes that India will hand over soon the Chinese soldier who got lost in China-India border areas on the evening of October 18 when helping local herdsmen retrieve a yak at their request," Colonel Zhang Shuili, spokesperson for the PLA's Western Theatre Command said in a statement on Monday night.
Chinese Foreign Ministry spokesperson Zhao Lijian also urged India to release the soldier. "We hope Indian side will keep its promise and return the missing soldier as soon as possible, and work with China to promote the consensus reached during the 7th round of India-China commander-level talks," he said, according to the outlookindia.
On Monday, the Indian army had said that the Chinese soldier will be returned to the Chinese authorities after competition of formalities. "A request has also been received from the PLA about the whereabouts of the missing soldier. As per established protocols, he will be returned to Chinese officials at the Chushul–Moldo meeting point after completion of formalities," the Indian Army had said.