Champions League 2020: PSG cruises to Final with a smooth 3-0, most hightlights scences
The French side defeated RB Leipzig on Tuesday and won a spot for Champions League final for the first time in club history.
PSG - 3, RB Leipzig - 0, Neymar's magical flick to Di Maria doubles PSG lead
For all those that say money can't buy you happiness, Paris Saint-Germain will tell you that, eventually, it really can.
According to Fox Sports, the mega-rich Parisians have finally reached the Champions League final, nine years after they were purchased with the Qatari billions and three years after they dropped £366m on Neymar and Kylian Mbappe.
But while each of those two have starred throughout this campaign, it was the dazzling left foot of Manchester United reject Angel Di Maria which did the majority of the damage as he picked up a goal and two assists in the demolition of RB Leipzig.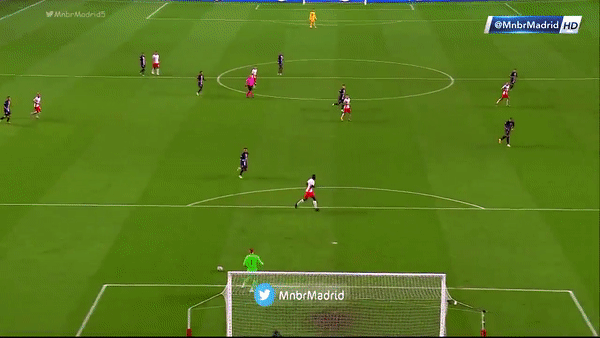 Di Maria scored. Photo: @MnbrMadrid.
It took 12 minutes for Marquinhos – one of the heroes of the dramatic turnaround in the quarter finals – to nod in Di Maria's delicious free-kick before Neymar's classy flick saw the Argentine turn scorer to make the most of a mix-up in the Leipzig defence.
PSG continued to dominate as Mbappe and Neymar missed chances to extend the lead further until a vintage piece of skullduggery from Ander Herrera caused yet another mistake from the Germans, allowing to Di Maria to revert back to provider to cross for Juan Bernat to add the third.
It marks the end of the journey for Leipzig, who surprised everyone by reaching their maiden Champions League semi-final under the guidance of the now in-demand Julian Nagglesmann.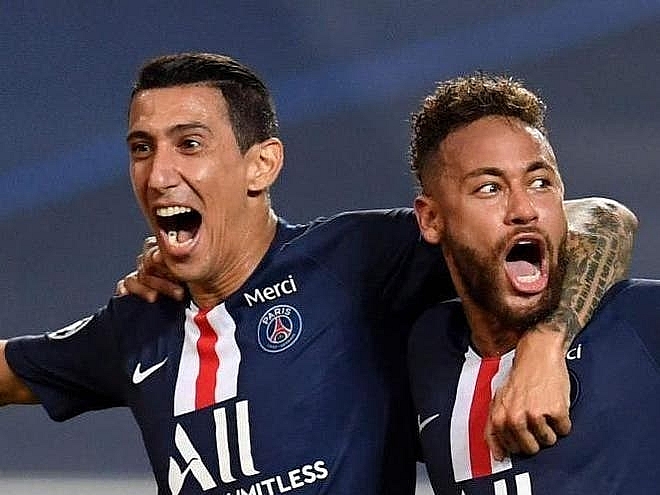 Neymar and Di Maria were superb (Getty)
But for PSG, who will surely go into the final as underdogs should Bayern Munich do what is expected of them against Lyon on Thursday morning (AEST), it marks a welcome end to their embarrassing failures in this competition.
They are one game away from achieving the goal set when Qatari Sports Investment injected their billions and are surely right now drawing envious gazes from Manchester City, whose Abu Dhabi owners employed the same method in hope of the same goal.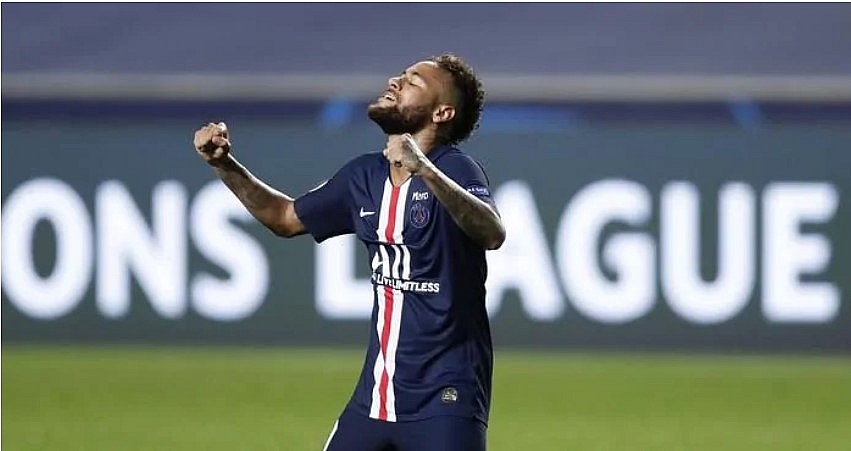 Neymar celebrates victory. Photo: Getty.
Notable performances
Let's rate some of the notable performances on the day by CBS Sports, with one being the worst and 10 being perfection:
Angel Di Maria, PSG
Absolutely lovely assist on the opening goal and got his goal just before half time. After serving a suspension against Atalanta, he took advantage and was the hero. Rating: 9
Presnel Kimpembe, RB Leipzig
Tall, strong and dominant. Read passes well, headed out dangerous balls and was superb. Rating: 8
Peter Gulacsi, RB Leipzig
Horrific error led to the second goal for PSG. Really put his team in a tough spot, and that was the nail in the coffin. Rating: 4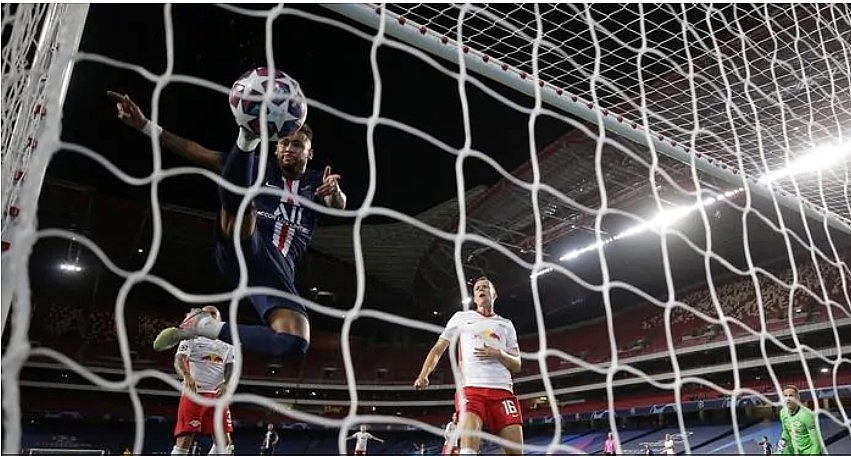 And the win is sealed. Photo: Getty.
Paris Saint-Germain entered their very first UEFA Champions League final
According to News18, Paris Saint-Germain have made it to their very first UEFA Champions League final with a 3-0 win over RB Leipzig. PSG were clearly the better team throughout the match and deserved the win. They will meet either Lyon or Bayern Munich in the final.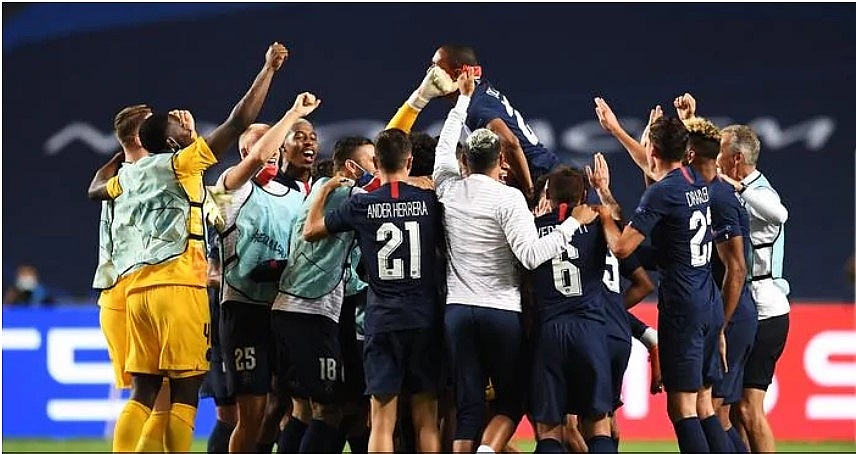 PSgh celebrate winning through to the Champions League final. Photo: Getty.
PSG were on top of Leipzig right from the first whistle and maintained that momentum throughout the game. Leipzig had very little to show in the semi-final with only a couple of moments of spark.
PSG were hunting throughout, making those incisive passes, running in the spaces and wrecking havoc at the Leipzig backline. Leipzig's defence is pretty much to be blamed here as they were just not up to the speed PSG threw at them. Here are the statistics for their dominance after the match.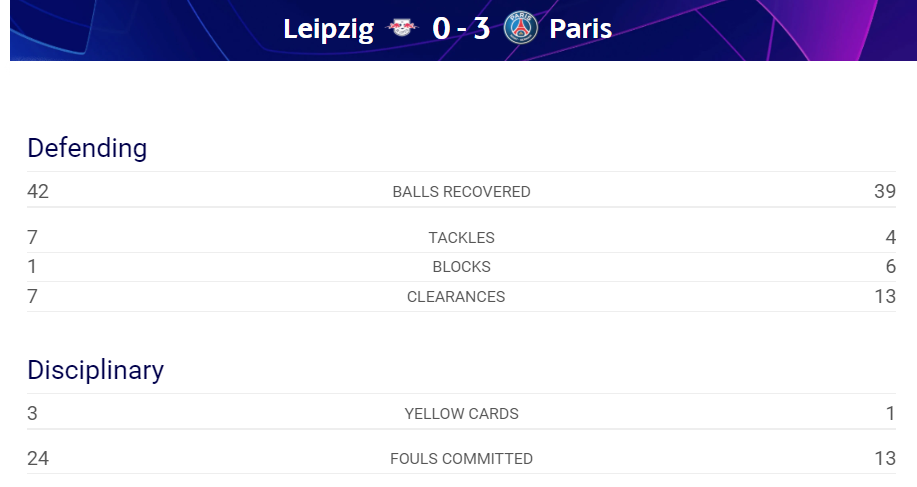 Photo: News18.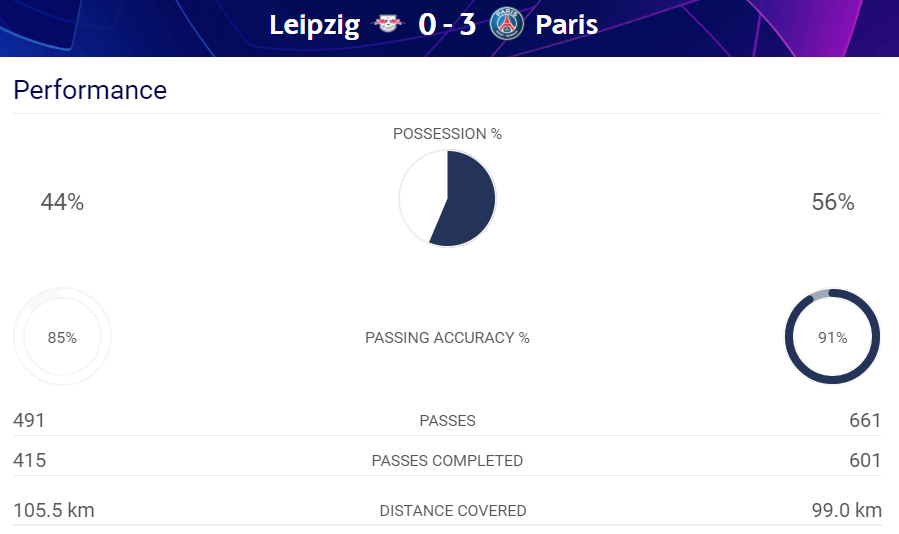 Photo: News18.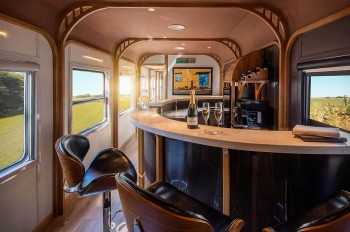 Travel
"The scenic train routes showcase some of Asia's most beautiful landscapes and provide a much-needed opportunity to rest and reconnect with loved ones," said CNN.