China aids South Korea 500,000 face masks amidst COVID-19 outbreak
500,000 face masks were flown from Shanghai to Incheon International Airport, South Korea Tuesday as the country's new coronavirus infections outnumber China's.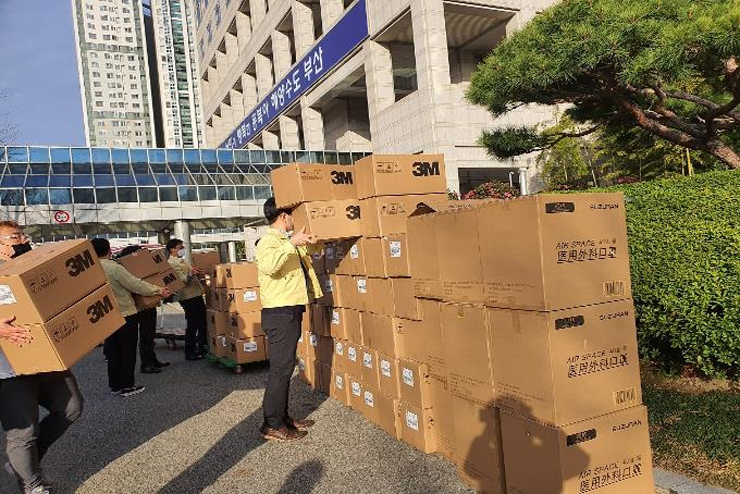 Boxes of masks from Shanghai are stacked in front of Busan City Hall on Wednesday. (Photo courtesy of Busan City)
Under the supervision of Korea Red Cross, the masks, including 100,000 for medical workers and 400,000 for citizens, were then taken to Daegu and surrounding North Gyeongsang Province, the center of the nation's ballooning coronavirus epidemic.
Meanwhile, Korea Red Cross said two other Chinese cities ― Shaoxing and Tsingtao ― have expressed a willingness to donate masks, medical goggles and other goods necessary to treat coronavirus patients. This marked a total reversal of the donor-recipient position between the two countries.
Earlier on February when the epidemic started to strike China, Seoul has donated millions of masks and medical equipment to Wuhan, in a show of friendship./.