Hong Kong newspaper explains how Vietnamese banh mi becomes a global favorite
In a recent article, the prestigious South China Morning Post has given a closer insight into how the exquisite tastes of meaty and vegan banh mi help the street food go global and win international diner's hearts.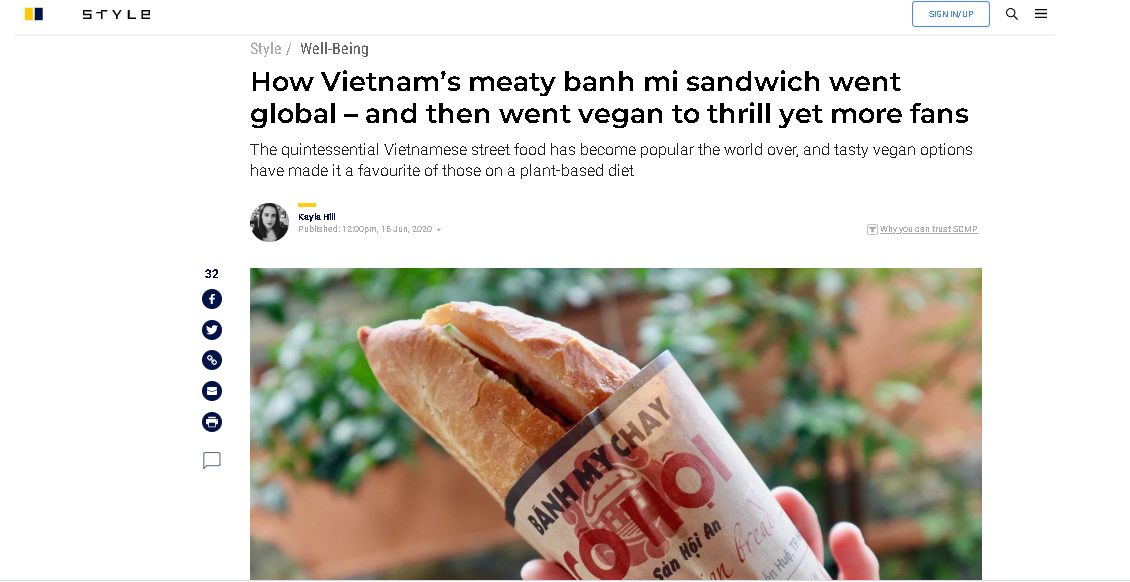 SCMP explains how Vietnam's banh mi went global
Journalist Kayla Hill opens her article by referring to the ubiquity of banh mi in Vietnam, saying "If you spend any time in Vietnam, you'll be hard-pressed not to find a banh mi stall nearby".
Bánh Mì 25 – a famous banh mi chain in Hanoi – is mentioned as an example for the popularity of banh mi. Its customers' demand is so high that the huge queue outside the Old-Quarter-based store has "spread to multiple locations".
Vegan banh mi, traditionally prepared at temples to serve the large Buddhist population, is now not any less popular as meaty banh mi. The vegan version is mainly filled with shredded tofu and soy curd ham, which strikes plant-based eaters with its own way of alluring.
As stated by SCMP, many restaurants and street stalls in Ho Chi Minh city, southern Vietnam even dedicate their entire menu to vegan banh mi.
People around the world love the food item so much that banh mi was officially added to the Oxford English Dictionary in 2011.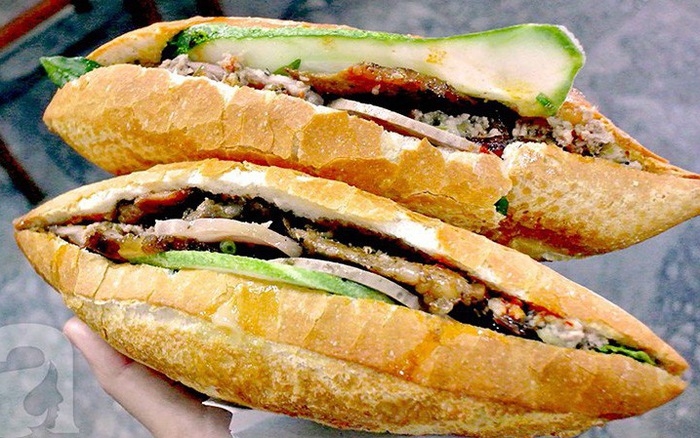 Banh Mi is a favorite staple in Vietnam (Photo: CafeF)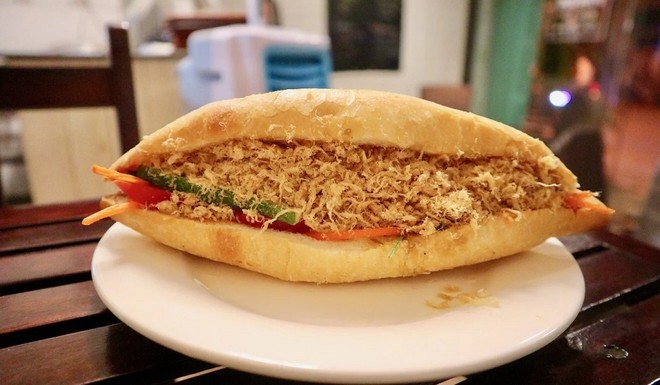 Vegan version of banh mi (Photo: SCMP)
What started as street food in the late 1950s in then-Saigon has permeated into other countries, brought by Vietnamese immigrants after the fall of the city.
Hill believes the exquisite tastes is what makes the Vietnamese staple a top choice of not only local people but also many tourists, advancing the iconic to the world.
Banh mi is a fusion of cultures and an explosion of tastes. "With a soft, yet crunchy baguette filled with pickled veggies like carrots and radishes; juicy meats such as pork sausage, cold cuts, and meatballs; spicy sauces like chili and mayonnaise; and delicate herbs such as coriander, banh mi is customizable and accessible to everyone".
On top of that, both meaty and vegan banh mi is customizable, offering eaters various choices of toppings.
Meaty banh mi at Bánh Mì 25 (Photo: Bánh Mì 25)
Another contributor to the worldwide explosion of banh mi is the familiarity of its ingredients among Westerners. Westerners, in general, are already fans of fluffy bread, cold cuts and creamy sauces.
"Today, this means that foodies no longer need to travel to Vietnam to get their banh mi fix". Therefore, Western countries have been quick to adopt this remarkable sandwich.
Banh mi appears on the menu of many restaurants the world over, including Australia, the US, the UK, Korea, etc. There are also many stalls selling banh mi only in foreign countries, proving the popularity of Vietnam's most symbolic street food globally.
The Jus Green restaurant in Sydney offers a vegan banh mi with shredded tofu, vegan chicken, and vegan pork wedged in between all the usual fixings. For American veg-heads, Xe May Sandwich Shop in New York City has a healthy version made with soy-glazed portobello, spiced tofu and a vegan cauliflower spread. There's even a Korean take on the banh mi.
According to SCMP, even for major meat-eaters cannot deny that the evolution of the vegan banh mi is impressive. With innovative and tasty toppings, this ever-changing sandwich is giving major food envy to omnivores and vegans alike.