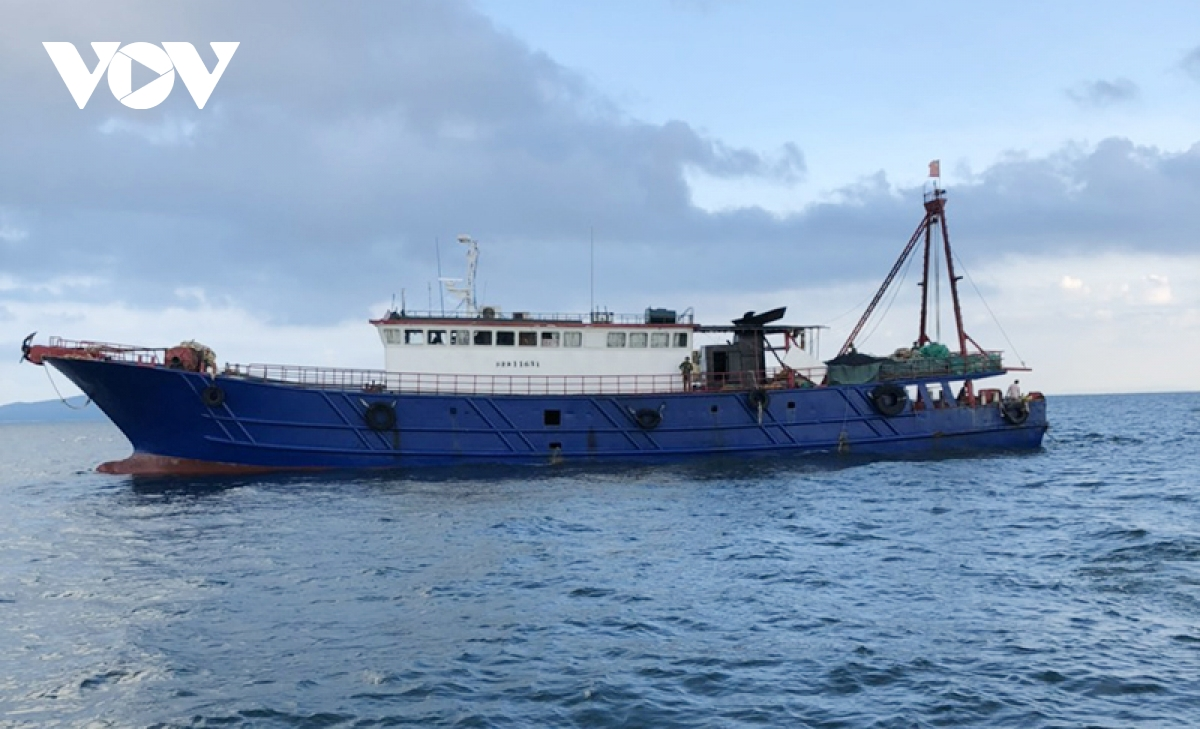 The Chinese boat seized in Quang Ninh (Photo: VOV)
Border guards in the northeastern province of Quang Ninh have found two Chinese fishing boats which were operating illegally in the waters of Vinh Thuc commune in Mong Cai city.
After being detected on September 17, one of vessels ran away while the other was detained with nine people onboard, comprising eight men and a woman.
The local border force explained to the Chinese fishermen that their fishing has violated Vietnam's sovereignty.
The boat captain, a 49-year-old man from China's Guangxi province, promised not to repeat the violation. The boat then was set free to return to China.
Last month, border guards in the central province of Quang Tri also gave chase to and drove away a Chinese vessel that was fishing illegally in Vietnamese waters.
The local patrolling officers spotted the Chinese-flagged fishing boat with four men onboard around 11 nautical miles to the northwest of the province's Con Co Island.
Colonel Tran Manh Hung, deputy chief of staff of the Quang Tri Border Guard, responded by dispatching two patrol boats to stop the illegal fishing.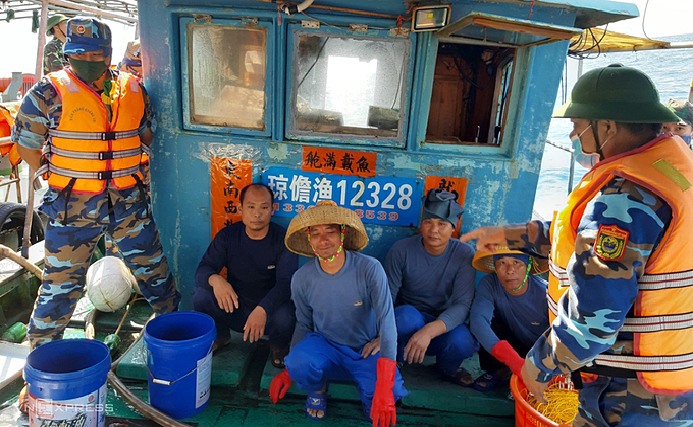 Four Chinese fishermen (C) are caught fishing illegally near Con Co Island, Quang Tri, August 28, 2020. Photo: VnExpress
Seeing the Vietnamese vessels, the Chinese boat tried to flee but the border guards caught up, issued warnings and ordered the four fishermen and their boat to leave Vietnamese waters.
This is not the first time Vietnam has caught Chinese vessels trespassing into Vietnamese waters for illegal fishing.
Last year, the fisheries surveillance forces gave chase and drove away several Chinese vessels off the northern Hai Phong, VnExpress said./.
Rosy Huong