CIA operatives in Europe and Africa exposed as China used stolen data
The discovery of U.S. spy networks in China fueled a decadelong global war over data between Beijing and Washington.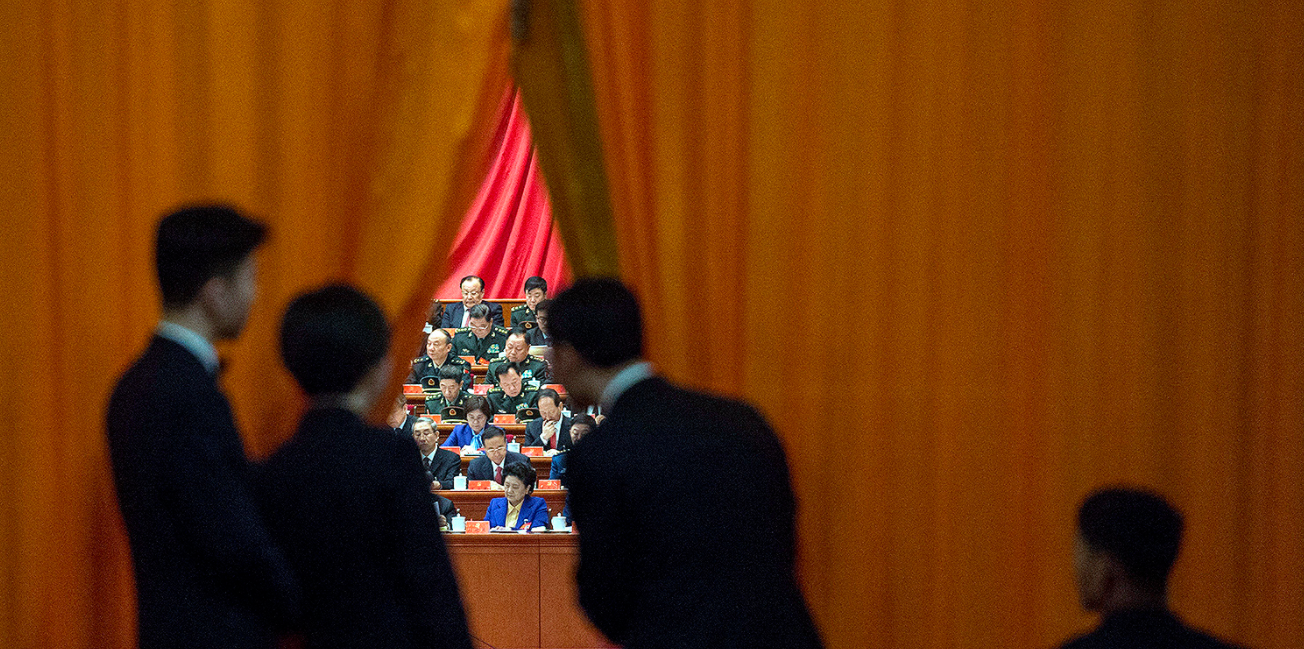 Chinese security guards look at military delegates during President Xi Jinping's speech at the Communist Party's 19th Congress in Beijing on Oct. 18, 2017. (Photo: Getty)
Long history of data war
Around 2013, U.S. intelligence began noticing an alarming pattern: Undercover CIA personnel, flying into countries in Africa and Europe for sensitive work, were being rapidly and successfully identified by Chinese intelligence, according to three former U.S. officials.
By about 2010, the Chinese security services had instituted a sophisticated travel intelligence program, developing databases that tracked flights and passenger lists for espionage purposes. "We looked at it very carefully," said the former senior CIA official. China's spies "were actively using that for counterintelligence and offensive intelligence. The capability was there and was being utilized."
China had also stepped up its hacking efforts targeting biometric and passenger data from transit hubs, former intelligence officials say—including a successful hack by Chinese intelligence of biometric data from Bangkok's international airport, according to Foreign Policy.
To be sure, China had stolen plenty of data before discovering how deeply infiltrated it was by U.S. intelligence agencies. However, the shake-up between 2010 and 2012 gave Beijing an impetus not only to go after bigger, riskier targets but also to put together the infrastructure needed to process the purloined information. It was around this time, said a former senior NSA official, that Chinese intelligence agencies transitioned from merely being able to steal large datasets en masse to actually rapidly sifting through information from within them for use.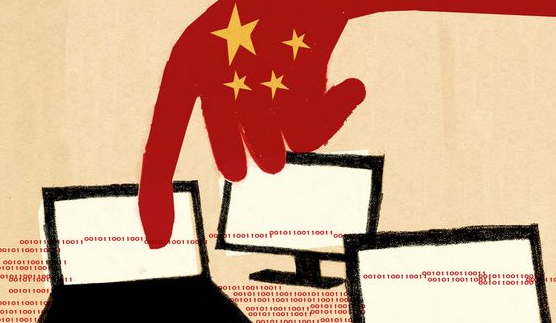 By about 2010, the Chinese security services had instituted a sophisticated travel intelligence program. (Photo: Washington Post)
The war from US side
The CIA had been taking advantage of China's own growing presence overseas to meet or recruit sources, according to one of these former officials. "We can't get to them in Beijing, but can in Djibouti. Heat map Belt and Road"—China's trillion-dollar infrastructure and influence initiative—"and you'd see our activity happening. It's where the targets are." The CIA recruits "Russians and Chinese hard in Africa," said a former agency official. "And they know that." China's new aggressive moves to track U.S. operatives were likely a response to these U.S. efforts. Exploiting a flaw in the online system CIA operatives used to secretly communicate with their agents—a flaw first identified in Iran, which Tehran likely shared with Beijing—from 2010 to roughly 2012, Chinese intelligence officials ruthlessly uprooted the CIA's human source network in China.
In 2010, a new decade was dawning, and Chinese officials were furious. The CIA, they had discovered, had systematically penetrated their government over the course of years, with U.S. assets embedded in the military, the CCP, the intelligence apparatus, and elsewhere. The anger radiated upward to "the highest levels of the Chinese government," recalled a former senior counterintelligence executive.
The 2013 leaks from Edward Snowden, which revealed the NSA's deep penetration of the telecommunications company Huawei's China-based servers, also jarred Chinese officials, according to a former senior intelligence analyst.
Recently, the U.S. accused two Chinese hackers of working for Beijing to steal or try to steal terabytes of data, including coronavirus research, from Western companies in 11 nations -- the second time in a week a foreign nation has been singled out for vaccine-related hacking, according to Bloomberg.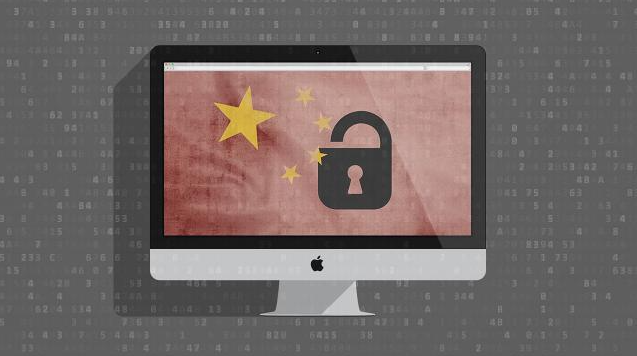 This war over data has taken on particularly critical importance for the United States—and China's—spy agencies. (Photo: CNN)
Consequences left in both systems
The battle over data—who controls it, who secures it, who can steal it, and how it can be used for economic and security objectives—is defining the global conflict between Washington and Beijing. Data has already critically shaped the course of Chinese politics, and it is altering the course of U.S. foreign policy and intelligence gathering around the globe. Just as China has sought to wield data as a sword and shield against the United States, America's spy agencies have tried to penetrate Chinese data streams and to use their own big-data capabilities to try to pinpoint exactly what China knows about U.S. personnel and operations.
This war over data has taken on particularly critical importance for the United States—and China's—spy agencies. In the intelligence world, "information is king, and the more information, the better," said Steve Ryan, who served until 2016 as deputy director of the National Security Agency's Threat Operations Center and is now the CEO of the cybersecurity service Trinity Cyber.
In the U.S.-Soviet Cold War, intelligence largely came in the piecemeal and partial form: an electronic intercept here, a report from a secret human source there. Today, the data-driven nature of everyday life creates vast clusters of information that can be snatched in a single move—and then potentially used by Beijing to fuel everything from targeting individual American intelligence officers to bolstering Chinese state-backed businesses.
The Chinese now had unprecedented insight into the workings of the U.S. system. The United States, meanwhile, was flying with one eye closed when dealing with China. With the CIA's carefully built network of Chinese agents utterly destroyed, the debate over how to handle China would become increasingly contentious—even as China's ambitions grew.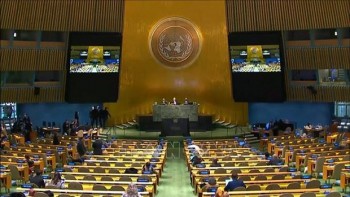 National
Vietnamese Ambassador Dang Hoang Giang underlined the historic significance of the 1982 United Nations Convention on the Law of the Sea (UNCLOS) to all humankind, while representing more than 40 member states of the UNCLOS Group of Friends at a meeting in New York on December 8.