China tails US warship as it sails through Taiwan Strait
China's military tailed a U.S. warship as it passed through the sensitive Taiwan Strait on Saturday, the Chinese military said.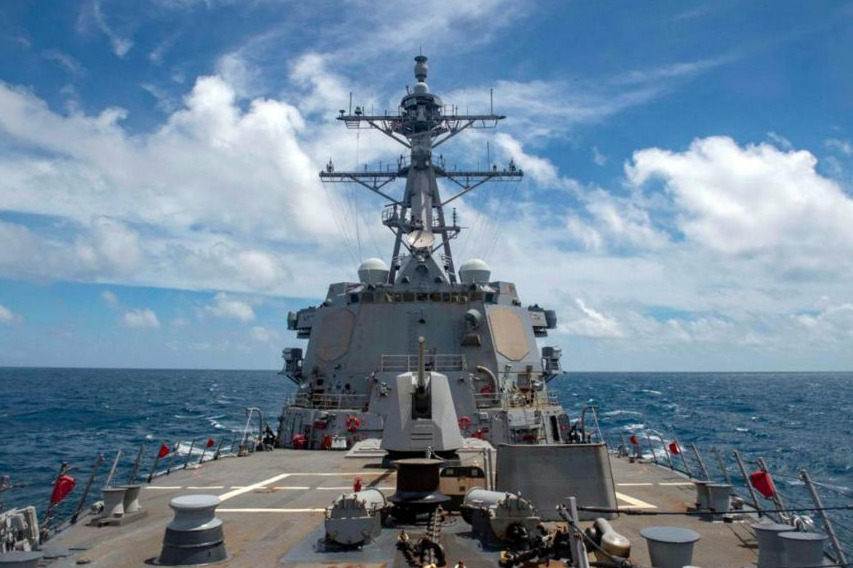 This is the 12th sailing through the strait by the US Navy in 2020. (Photo: US Navy)
Chinese warplanes and naval ships "tailed and monitored" an American destroyer as it sailed through the Taiwan Strait Saturday, December 19.
The US Navy said the guided-missile destroyer USS Mustin had conducted "a routine Taiwan Strait transit Dec. 19 in accordance with international law", as NY Post quoted, "The ship's transit through the Taiwan Strait demonstrates the US commitment to a free and open Indo-Pacific," the Navy statement said.
This is the 12th sailing through the strait by the U.S. Navy this year, according to Reuters.
China, which claims Taiwan has been angered by stepped-up U.S. support for the island, including arms sales and sailing warships through the Taiwan Strait, further souring Beijing-Washington relations.
US missions "deliberately raise the temperature of the Taiwan issue, as they fear calm in the Taiwan Strait, and send flirtatious glances to Taiwan independence forces, seriously jeopardizing peace and stability in the strait", China military, in a statement released by its Eastern Theatre Command, said. The United States is engaging in a show of force and trying to use Taiwan as a pawn for its own selfish strategic purposes, the statement added.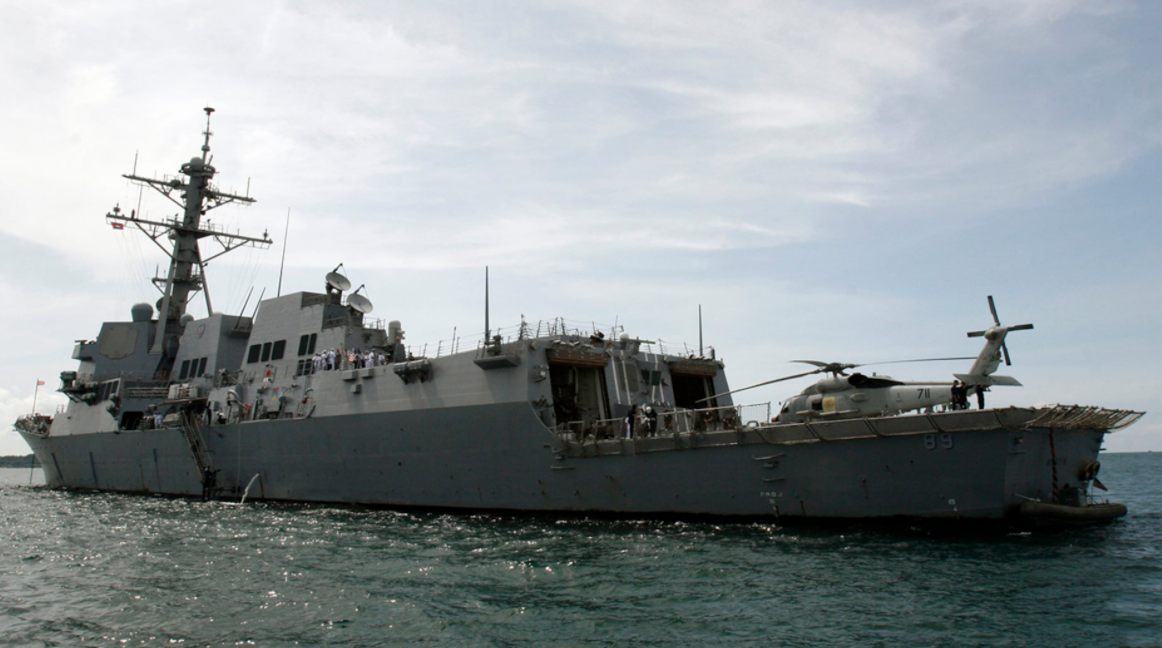 The warship USS Mustin sails near the port in Sihanoukville, 139 miles west of Phnom Penh. (Photo: Reuters)
China opposes any military relationship between the US and Taiwan. Earlier this year, China sent fighter jets across the Taiwan Strait's median line, an unofficial buffer, according to Straits Times.
In Taipei, Taiwan's Defence agency said the U.S. ship had proceeded in a southerly direction, that it has also monitored its movements, and that "the situation was as normal".
Beijing believes Taiwan leader Tsai Ing-wen is bent on a formal declaration of independence for the island, a red line for Beijing.
According to American Institute in Taiwan, "The 1979 Taiwan Relations Act provides the legal basis for the unofficial relationship between the United States and Taiwan and enshrines the U.S. commitment to assist Taiwan in maintaining its self-defense capability".
The PRC exclusively uses the term "One China Principle" in its official communications, asserting that there is only one sovereign state under the name China. "Taiwan is an inalienable part of China", it said in the 2000 White Paper.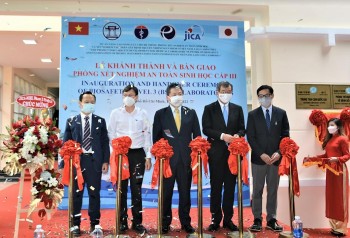 Friendship
The Pasteur Institute in Ho Chi Minh City (PI HCMC) hold an inauguration of its new Biosafety Level-3 Laboratory (BSL-3) on January 17th, 2022. For this new laboratory, the Japan International Cooperation Agency (JICA) has supported the main materials and equipment such as the air conditioning system, the wastewater treatment system, and the two-door autoclave, with a total value of 200 million yen (nearly 40 billion VND).