Ireland funds hand-washing basins to help prevent coronavirus spread in Quang Tri
A total of 25 hand-washing facilities with water and soap, funded by the Embassy of Ireland in Vietnam, have been provided to 20 schools and five health centers in Quang Tri province.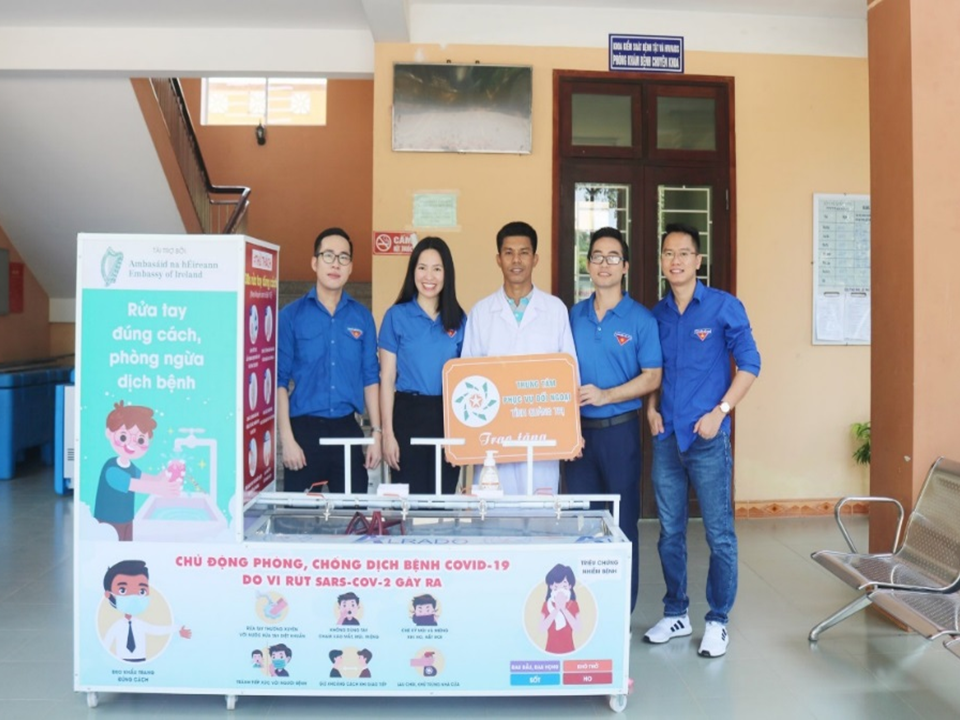 The handwashing facilities are funded by the Embassy of Ireland, through Quang Tri Service Centre for Foreign Affairs.
As of November 12 morning, Vietnam entered the 71th consecutive day without COVID-19 infections in the community. More than 15,500 people have been quarantined to fight against the pandemic.
However, as the pandemic was still developing around the world, while commercial flights have been reopened, experts also warned of the risk of COVID-19's resurgence in Vietnam.
As the COVID-19 pandemic can return at any time, the Ministry of Health still recommended people to wear face masks in crowded places, wash hands with soap or hand sanitiser regularly, avoid large gatherings, keep distance from each other and make health declarations.
The capital Hanoi has proposed that five public places, namely, hospitals, parking lots, public transport, shopping centers and markets must arrange for staff to strictly implement mandatory mask-wearing and to arrange mask-selling points at entrances.
Hospitals and the system of medical examination and treatment facilities are suggested to clearly define risk and maintain vigilance, while continuing to thoroughly apply and improve prevention and control activities toward an immediate response to any further outbreaks.
With the number of people infected with coronavirus increasing around the world on a daily basis, the World Health Organization (WHO) has advised everyone to regularly and thoroughly clean their hands to to protect the body and the surroundings from the risks of COVID-19 infections.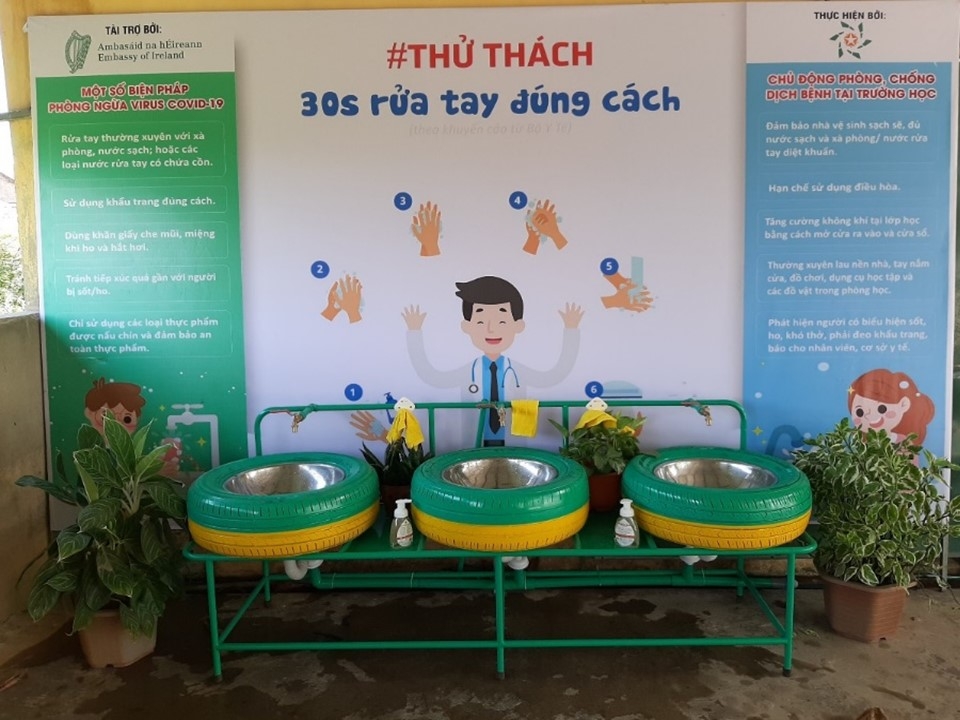 Not only will it help keep you healthy, it will help prevent the spread of infectious diseases to others.
In a growing effort to protect Vietnam's most vulnerable children and families against the COVID-19 pandemic in Vietnam, Quang Tri Service Centre of the Department of Foreign Affairs has timely mobilized support from the Embassy of Ireland for mobile handwashing systems for children and the community in the province.
Recently, a total of 25 hand-washing facilities with water and soap, worthed over VND 140 million, have been provided to 20 schools and 5 health centers within Quang Tri province.
The key message about hand wash instructions and disease control manual being clearly printed on the wash basins, it is expected that not only schoolchildren but their parents and locals will access basic guidelines to prevent the COVID-19 and other hygiene-related diseases./.