Community-Led Total Sanitation Program launched in two Hoa Binh's communes
Community-Led Total Sanitation has been recognized as an innovative approach in rural sanitation improvement. The approach involves facilitating a process to inspire and empower rural communities to stop open defecation and to build and use latrines, without offering external subsidies to purchase hardware such as pans and pipes.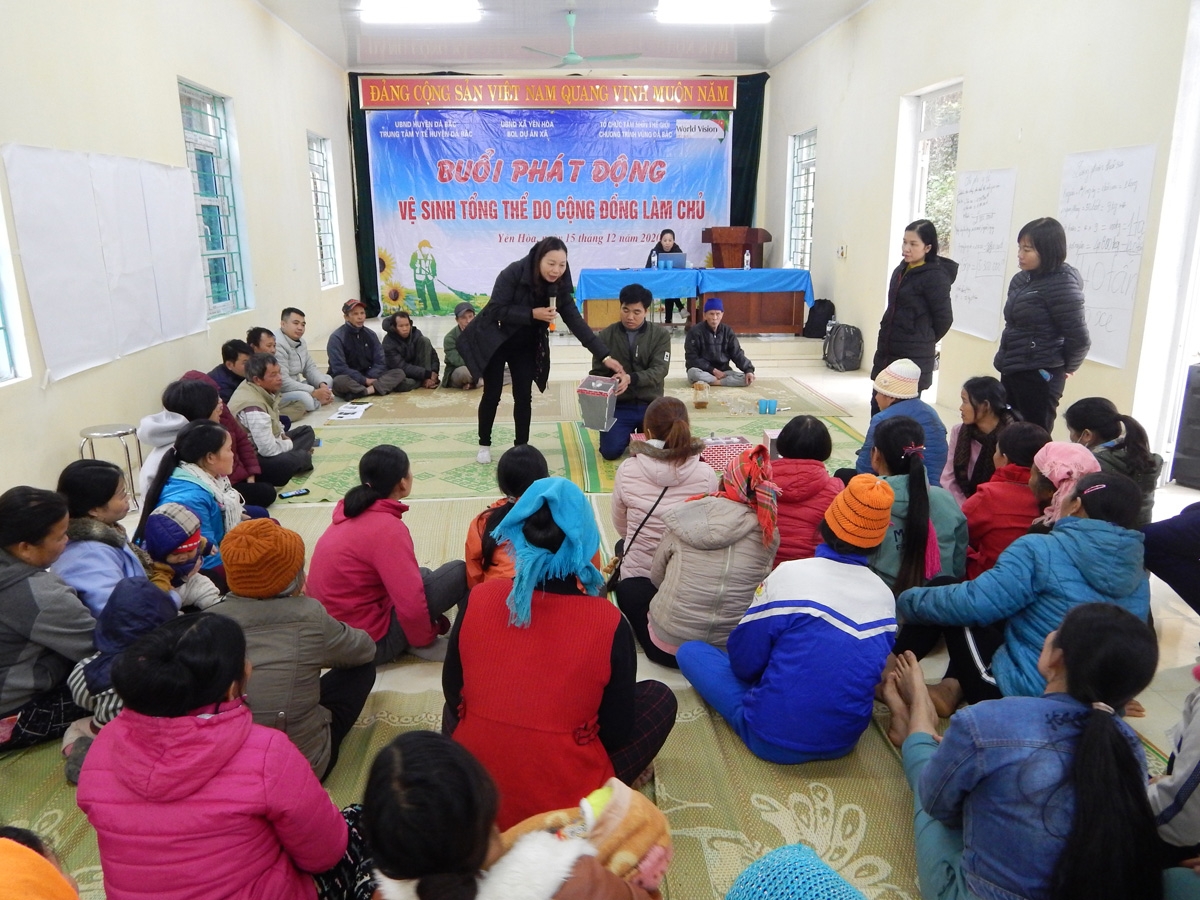 Community-led total sanitation (CLTS) uses participatory approaches to mobilize communities to build their own toilets and stop open defecation. Source: baohoabinh.com.vn
Recently, World Vision Vietnam cooperated with the Medical Center of Da Bac District (Hoa Binh Province) launch the Community-Led Total Sanitation Program in Yen Hoa and Doan Ket Communes.
Community-Led Total Sanitation (CLTS) is an innovative methodology for mobilizing communities to completely eliminate open defecation. Communities are facilitated to conduct their own appraisal and analysis of their hygiene situations, defecation habits, and their consequences.
Unlike other approaches that subsidize cash or household materials and focus on building toilets, CLTS focuses on community's incentives to change their defecation behavior.
The main activity of the CLTS approach is "triggering" where collaborators help the community members become more aware, thereby gradually changing their existing sanitation behavior. Specifically, the community members are guided to map their home locations and the open defecation locations, then estimate the amount of feces discharged into the habitat through simple calculations, before analyzing the cycle of fecal–oral contamination.
The CLTS approach ignites a sense of disgust and shame among the community. They collectively realise the terrible impact of open defecation: that they quite literally will be ingesting one another's 'shit' as long as open defecation continues. This realization mobilizes them into initiating collective action to improve the sanitation situation in the community.
With the mentioned activities, the consequences of open defecation are clearly and vividly illustrated, which encourage people to voluntarily replace their open defecation habits with the build and use of toilets./.