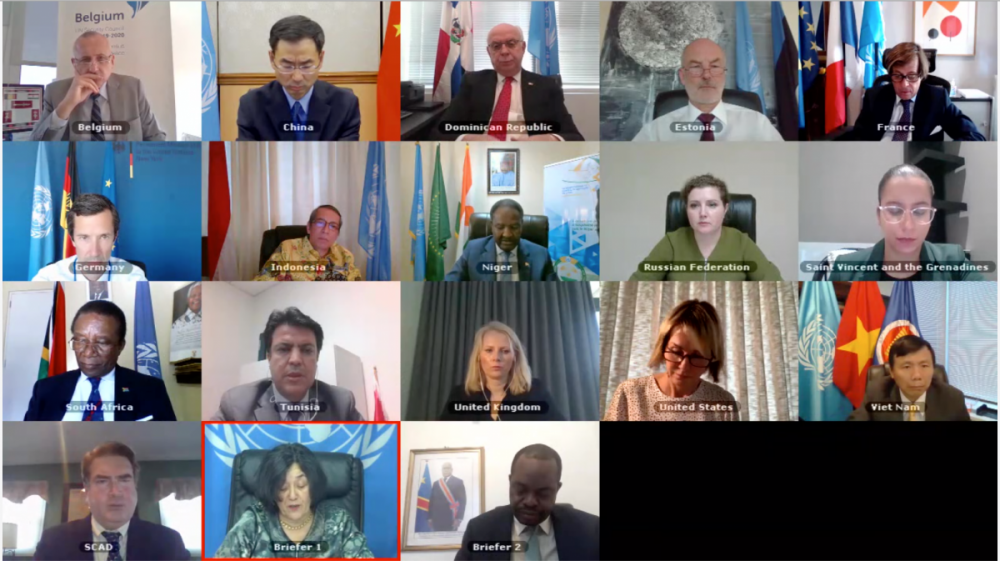 The United Nations Security Council (UNSC)'s video teleconference on October 6. Photo: VNA
Ambassador Quy noted the Congolese government's efforts in stablising local situation and enhancing international cooperation to address security and peace difficulties and challenges.
He voiced his concern over the instability in the country's eastern region, which has been plagued by violence stretching over decades, challenges to humanitarian situation as well as critical impacts of the COVID-19 pandemic, Ebola and other diseases.
The Vietnamese diplomat spoke highly of international support and regional collaboration, and affirmed the African Union and other sub-regional organisations have made important contribution to maintaining peace and stability in the DR Congo.
Constructive dialogues and reconciliation efforts will help settle conflicts in the DR Congo, particularly cross-border security challenges, Quy added.
Leila Zerrougui, Head of the UN's Stabilization Mission in the DR Congo (MONUSCO), urged Council members to continue to support its efforts to help the Congolese government and people maintain the gains made since its establishment in 2010.
Discussing the political situation, she said that in the peaceful transfer of power that following the 2018 elections, the political class accepts – "and even appreciates" – the opportunities offered by the ruling coalition between the Cap pour le Changement (CACH) and the Front Commun pour le Congo (FCC).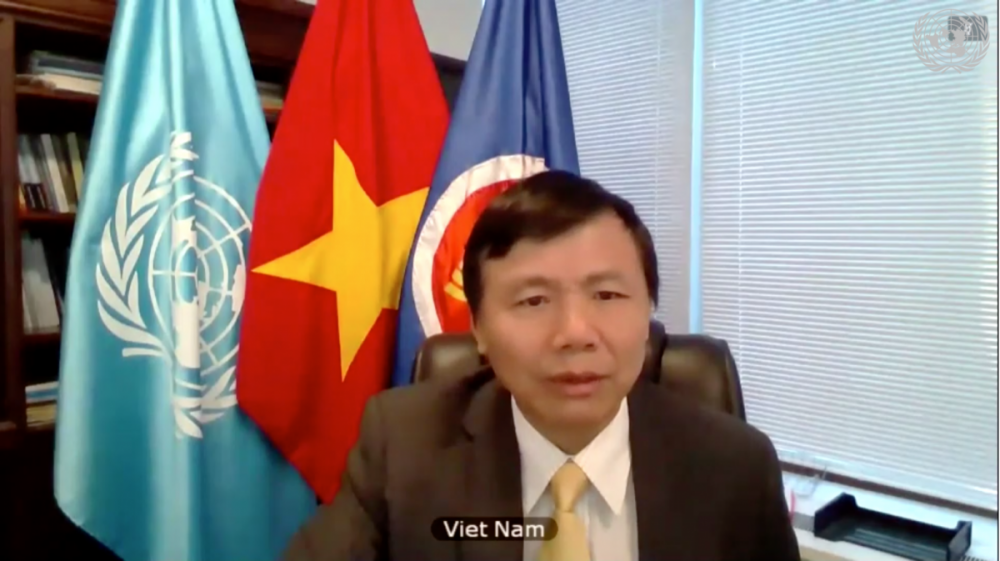 Ambassador Dang Dinh Quy, head of the Vietnamese mission to the United Nations. Photo: VNA
However, in addition to persistent tension between coalition members, there is a risk that politicking and positioning ahead of elections in 2023 will overshadow the governance reforms and stabilization measures that the DR Congo needs, she said.
"The current political dispensation remains fragile and could yet unravel," she said. "At the same time, it has the potential to sustain and advance the gains which have already been made – should all actors work towards this goal."
Rebels maintained their grip in the eastern part, she said, violence in North Kivu, South Kivu and Ituri provinces has adversely affected local livelihoods.
The nation also faced huge socio-economic and humanitarian challenges, with an estimated 25.6 million people in need of humanitarian assistance. The significant number of vulnerable Congolese is due to a combination of factors, including Ebola outbreak in the western region and COVID-19 pandemic.
The UNSC member states laid stress on the necessity to handle the roots of conflicts as well as enhance cooperation to settle instability in the eastern region.
The MONUSCO was established in 1999 to support the DR Congo in maintaining peace and stability.
Its mandate dates back to July 2010, when it took over from an earlier UN peacekeeping operation, the United Nations Organization Mission in the DR Congo (MONUC).
It had just over 18,000 deployed personnel as of August, including more than 13,000 contingent troops. Its approved budget for the 12 months to June 2020, was $1.09 billion./.
Hannah Nguyen