Coronavirus (Covid-19) live updates in Europe: Lockdowns are beginning to lift under intense debate, UK tops the world in infection cases
Across Europe, leaders are considering to lift lockdown measures with concerns over economic disaster created by the virus on the rise, according to NY Times. 
Some countries are scratching their heads with lockdown and gathering restriction ban
In Denmark, schools and day care centers will reopen on Wednesday, with new instructions to prevent children from playing in large groups. Prime Minister Mette Frederiksen said the easing of restrictions was like "walking a tightrope," even as hospitals in Denmark remained below full capacity, and deaths appeared to decline.
In France, the death toll rose to nearly 14,400 people, but the country had its fourth straight day with a decrease of patients in intensive care, The Associated Press reported.
In Russia, officials on Sunday reported 2,186 new confirmed cases, the largest daily increase since the start of the outbreak, bringing the national tally to 15,770, with 130 deaths. Mayor Sergei Sobyanin of Moscow said that the city would introduce digital permits that will be required to travel by car, motorcycle, taxi, and public transit.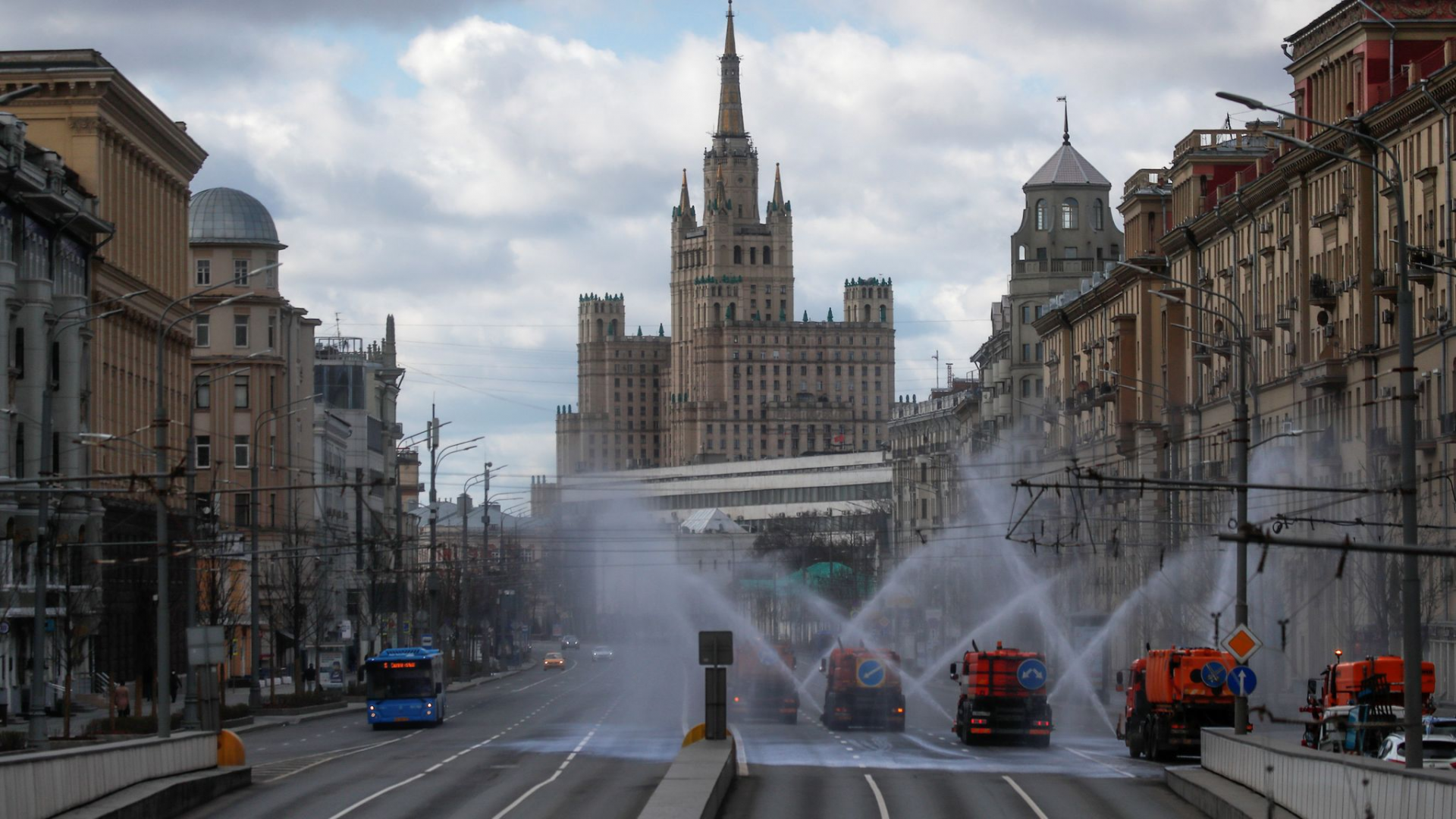 Vehicles spray disinfectant while sanitising a road in Moscow.
In Germany, where gatherings of more than two people are banned, the police in Frankfurt were attacked with stones and metal pipes when they tried to break up a party of about 20 people late Friday. Around the country, hundreds of officers fanned out across parks and riverbanks to ensure that the rules were observed. Chancellor Angela Merkel will meet on Wednesday with state governors to discuss whether restrictions can be eased.
Spain, the only European country hit harder than Italy by the pandemic, was preparing to allow factories and construction sites to recall workers after the Easter holiday, even as the population remains under lockdown until at least April 26. Elected officials from the regional governments of Madrid and Catalonia, the two areas most affected by the virus, questioned the lifting of restrictions.
The country has recorded more than 166,000 cases - second only to the United States - and almost 17,000 people in Spain have died with the virus.
The country's latest fatality figure rose for the first time in three days on Sunday, to 619, bringing the total to 16,972.
Those who can work from home are strongly being encouraged by authorities to continue doing so.
Retail shops will remain closed, other than supermarkets, fruit stands, bakeries, butchers, newsstands and pharmacies.
In the Republic of Ireland, the number of deaths has risen by 14 to 334. There are 9,655 infections, Sky News reported.
Britain surpasses 10,000 deaths, and Boris Johnson is released from the hospital.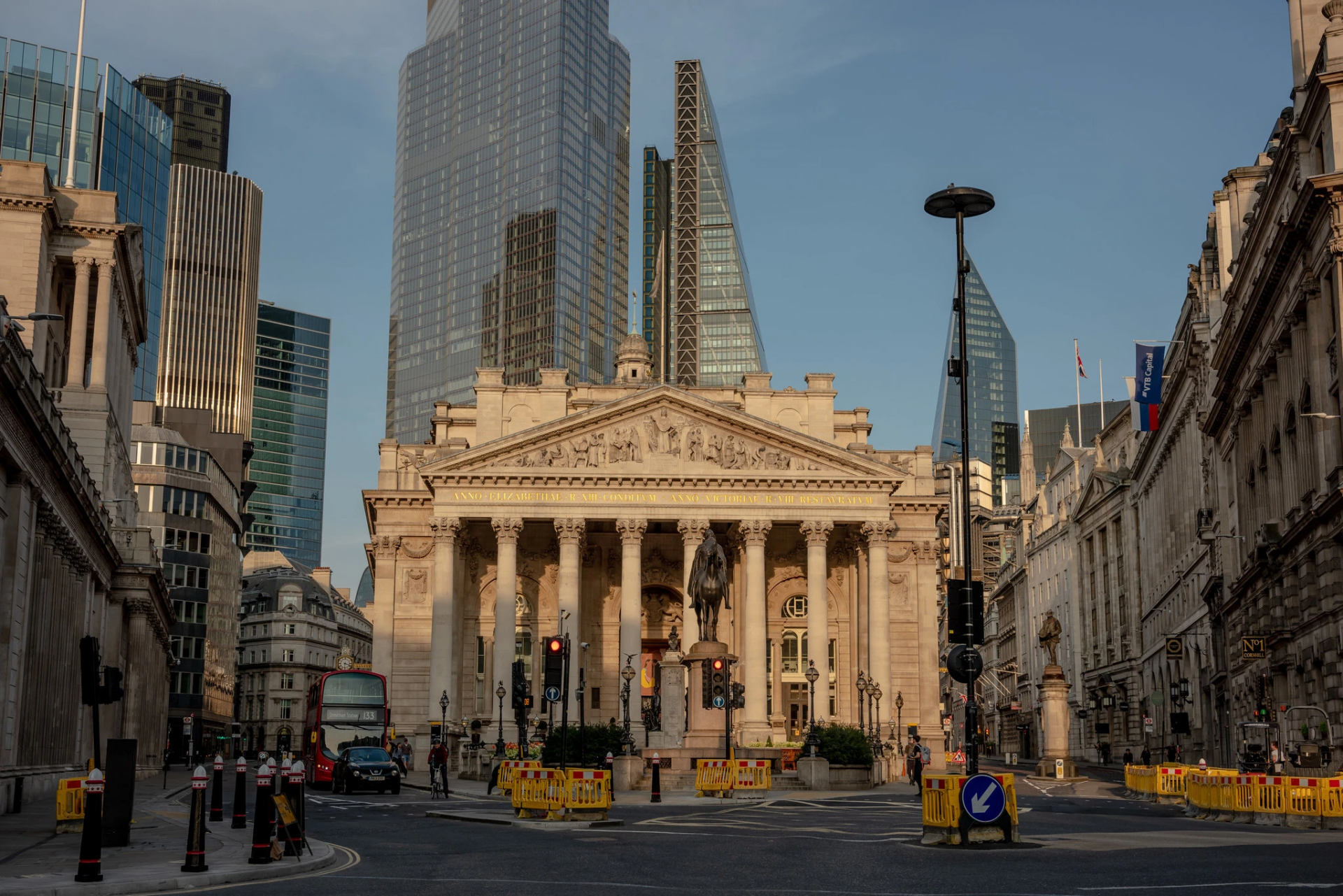 Empty streets in London this week. The total number of confirmed coronavirus cases in Britain has reached nearly 79,000.
Prime Minister Boris Johnson of Britain recorded a video message on Easter Sunday at 10 Downing Street in London after he was discharged from hospital, according to NY Times.
In Britain, where the total number of reported coronavirus deaths surpassed 10,600 this weekend, Prime Minister Boris Johnson was released from the hospital on Sunday.
It was a major step forward in his recovery from the coronavirus and a welcome relief for a nation whose political leadership has been harder hit by the contagion than that of any other Western country.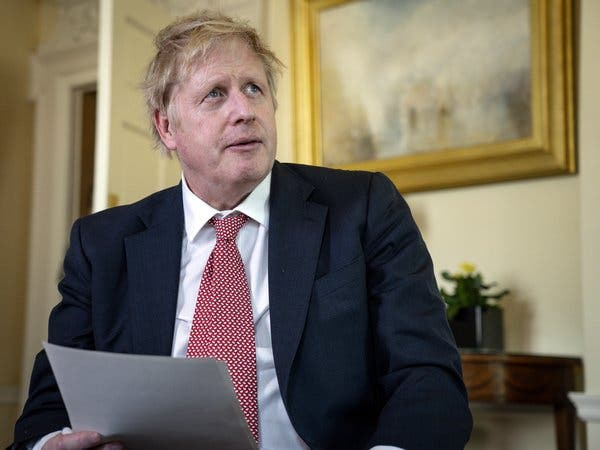 In a video posted on Twitter, he credited the National Health Service with saving his life, calling it "the beating heart of this country."
"It's hard to find words to express my debt," he said, looking a bit wan but speaking with his usual vigor.
The efforts of millions of people across this country to stay home are worth it. Together we will overcome this challenge, as we have overcome so many challenges in the past.
He thanked Britons for adhering to social distancing measures and said they were helping to slow the spread of the virus.
He named two nurses — Jenny, from New Zealand and Luis, from Portugal — who "stood by my bedside for 48 hours when things could have gone either way."
Mr. Johnson, who spent three nights in intensive care at St. Thomas' Hospital in London, will convalesce at Chequers, the prime minister's country house, the government said in a statement. But he will soon be able to sign off on major decisions, including when to ease the country's lockdown.
The total number of confirmed cases in the country is nearly 79,000, and the virus has also emerged in the country's prisons. The fiancée of Julian Assange — the WikiLeaks founder, who is being held in Belmarsh prison, a high-security facility in London — appealed for him and others to be released on bail because an inmate at the facility has died from the coronavirus. Mr. Assange and his partner, Stella Moris-Smith Robertson, a legal researcher on his legal team, have two young children together.
Crime has generally fallen in the country since lockdown measures were introduced — a 21 percent drop in the last four weeks compared with the same period last year, officials said on Saturday.
Italy's daily number of deaths is lowest for more than three weeks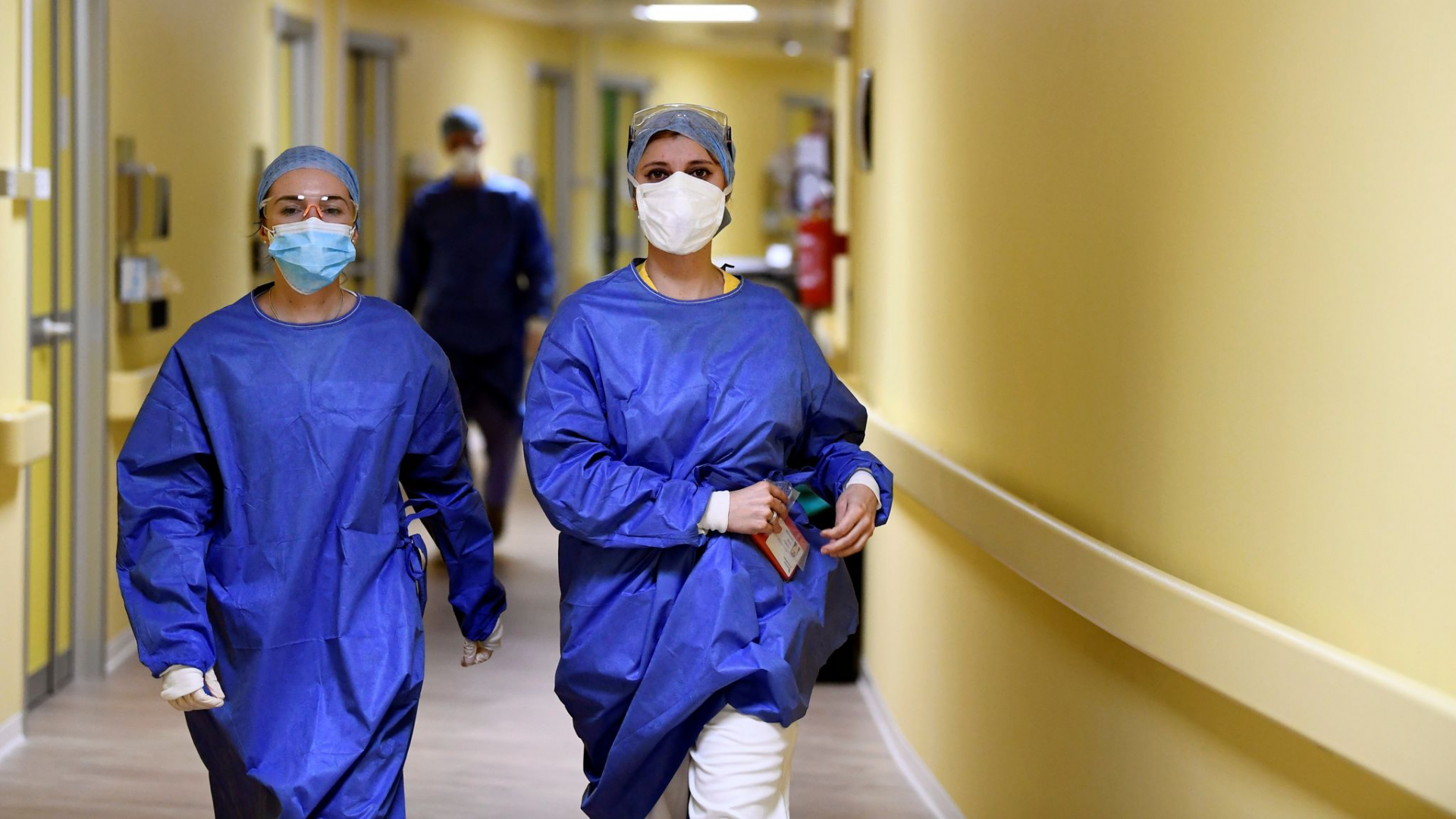 Medical staff pictured at a hospital in Milan.
A further 431 people have died - the lowest in a 24-hour period since 19 March - bringing the total to 19,899, Sky News reported.
Italy, the worst-hit country in Europe, has recorded its lowest number of new coronavirus-related deaths in more than three weeks.
Authorities say 431 people died with COVID-19 in the past day - the lowest in a 24-hour period since 19 March - bringing the total to 19,899.
For the ninth consecutive day, the number of patients admitted into intensive care with the virus was down, and the number taken to hospital overall also fell.
As Italy began its fifth week under lockdown, more than 4,000 people were diagnosed, continuing a general flattening of the so-called curve.
But officials have noted the nation has also increased the number of people being tested in recent days, with more positive cases, but allowing for more effective quarantine measures for those once they know they are infected.
On Sunday, the country passed the one million mark in testing, doubling the number since the end of March.
Overall, 156,363 people have been confirmed to have the virus, although it is claimed the true number could be as much as 10 times that, particularly in the hard-hit Lombardy area.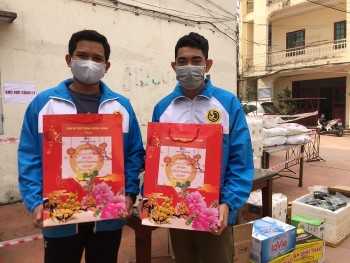 Expats in Vietnam
Vietnam is sending affection to Lao and Cambodian students who stay back in the country for Tet, the traditional New Year holiday which is an occasion for family reunion.