Coronavirus today update: Worldwide the number of people confirmed to have coronavirus has risen to 3,173,442, and at least 220,414 have died, according to data compiled by Johns Hopkins University. At least 984,474 people have recovered.
Coronavirus today update: Potential coronavirus vaccine being tested in Germany could 'supply millions' by end of year
A German company working with US pharmaceutical giant Pfizer has begun human trials of a potential Covid-19 vaccine that could supply millions by the end of the year, according to the two firms.Pfizer says it will begin testing the experimental vaccine in the United States as early as next week, and says a vaccine could be ready for emergency use in the fall, the Wall Street Journal reported on Tuesday.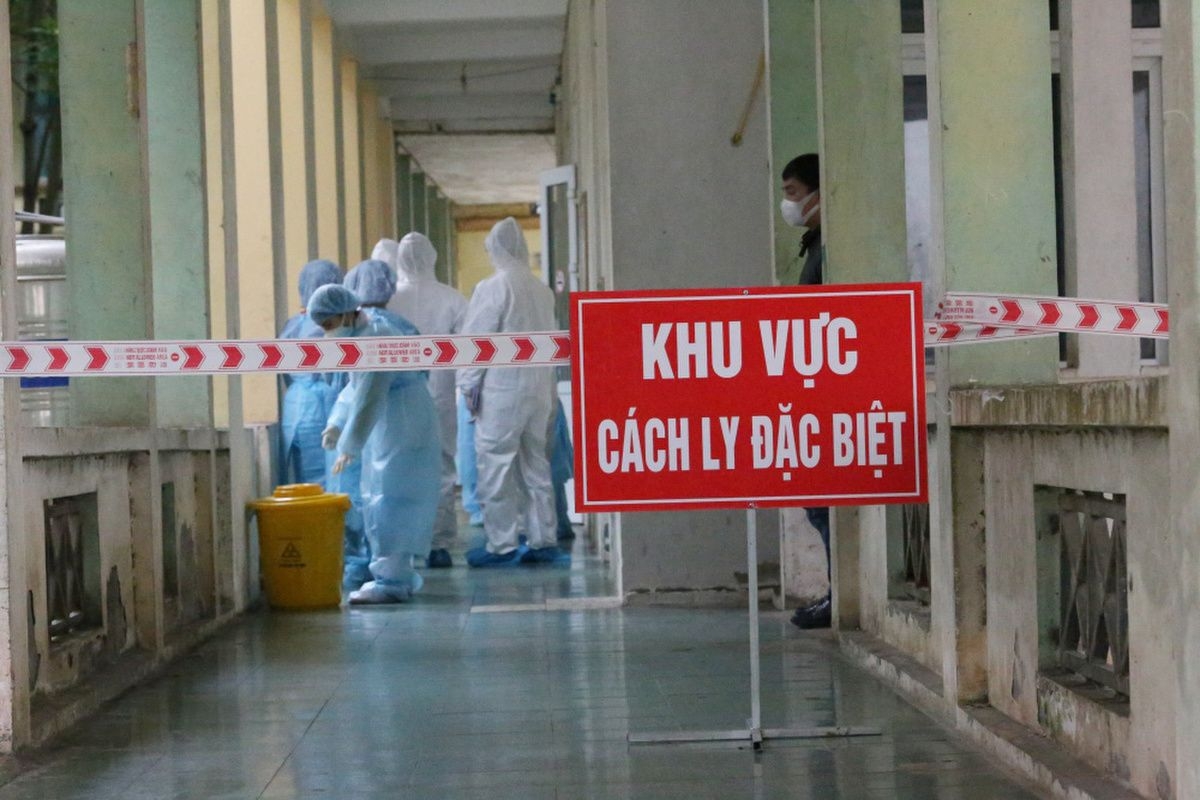 Vietnam has two new relapses Wednesday, raising total to 11 (Photo: Bao Quoc te)
Vietnam: Two coronavirus relapses reported in Vietnam, no new infections recorded for 6th consecutive days
"Patient 130" and "patient 50", bring the number of relapses to 11.
The ministry said on Tuesday that tests of samples taken from five relapsed patients showed the virus was "inactive" in their bodies, which theoretically means the chances of them spreading the infection to others are "very low."
The ministry said the country's tally has stayed at 270 since last Friday. Wednesday also marked the 13th day without community transmission.
Of the 270 patients recorded so far, 219 have been discharged and 51 are being treated. Of the latter, 14 have tested negative at least once.
Some 42,000 people are in quarantine, 323 in hospitals, 6,600 at quarantine facilities and the rest at home.
Coronavirus today update: The US has 1,048,834 infections, 60,495 have died.
US Navy to conduct investigation over USS Theodore Roosevelt
The US Navy will conduct a legal investigation of circumstances surrounding the spread of the coronavirus aboard the aircraft carrier USS Theodore Roosevelt, a move that effectively delays a decision on whether to reinstate the ship's captain, officials told Reuters news agency.
One of the sources said the wider investigation is intended to last no longer than 30 days and that the intention is to look more closely at an array of issues related to the Roosevelt's encounter with the virus and how decisions were made.
Captain Brett Crozier had been relieved of his command after he urgently appealed for members of his crew who had fallen ill to be allowed to disembark for medical care in Guam, according to Al Jazeera.
Coronavirus live update: UK has Europe's second-highest COVID-19 death toll, new figures show
Some 26,097 people died across the United Kingdom after testing positive for COVID-19 as of April 28 at 1600 GMT, Public Health England (PHE) said. That means the United Kingdom has had more COVID-19 deaths than France or Spain have reported.
"These more complete data will give us a fuller and more up to date picture of deaths in England and will inform the government's approach as we continue to protect the public," Yvonne Doyle, medical director at PHE, said.
Such a high UK death toll increases the pressure on Prime Minister Boris Johnson's government which is facing criticism from opposition parties for being too slow to impose a lockdown and too slow to introduce mass testing.
In mid-March, the government's chief scientific adviser said keeping the UK death toll below 20,000 would be a "good outcome".
Although international comparisons are difficult, the new figures confirm Britain's place among the European countries worst hit hardest by the pandemic, Reuters reported.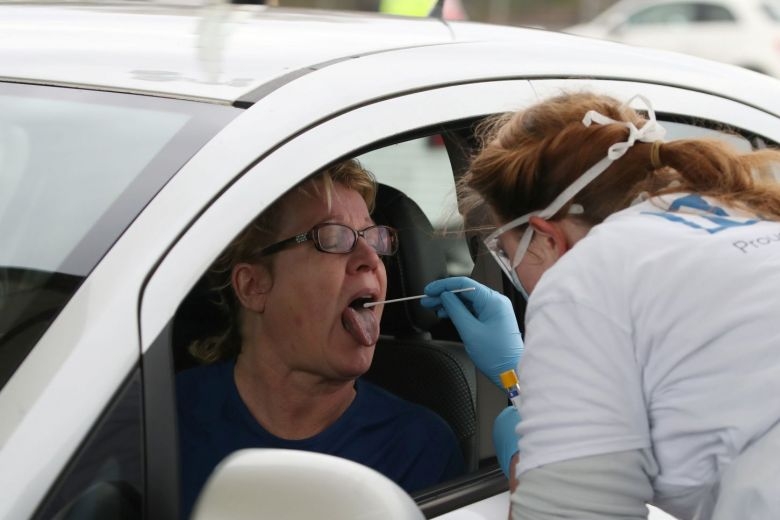 (Photo: Straight Times)
Coronavirus today update: More than 27,000 people have died from coronavirus in Italy
At least 27,682 people with Covid-19 have now died in Italy since the beginning of the crisis, data from the Italian Civil Protection Agency showed Wednesday.
The number of active cases in the country stands at 104,657. The total number of cases in Italy, including deaths and recoveries, is now 203,591, CNN reported.
More than 20,000 health workers have been infected with coronavirus, according to the National Institute for Health. At least 153 doctors have died of coronavirus, according to the Association of Doctors.
Coronavirus live update: Germany advises against international travel until at least June 14
Germany is advising against all international trips until at least June 14, the country's foreign minister Heiko Maas announced Wednesday.
Maas told reporters the country "could not advise travel without worries" and that Germany is coordinating with its European neighbouring countries on the global travel warning.
Maas issued Germany's official warning against tourist travel around the world on March 17.
The foreign minister said Germany had repatriated 240,000 tourists from all over the world to Germany in the last four weeks, adding: ''We won't be running another one of these (repatriations) this summer", according to CNN.
Coronavirus today update: 'Turkey passing over peak of pandemic'
Turkey's health ministry said the country is currently passing over the peak of the coronavirus pandemic, but the drops in numbers must be consistent.
"The number of recovered patients in Turkey in the past 24 hours reaches twice that of newly diagnosed patients," Fahrettin Koca said in a press conference in Ankara.
The coronavirus death rate in Turkey dropped for intubated patients from 74 to 14 percent, smf for intensive care patients from 58 percent to 10 percent, Koca added.
So far, the country reported 3,081 deaths amid more than 117.500 infections, according to data compiled by the John Hopkins University, Al Jazeera reported.
Germany has already loosened some of its restrictions, but people are now being encouraged to stay at home amid concern the infection rate could be picking up again.
Newborn Syrian baby recovers from COVID-19
A newborn Syrian baby has recovered from COVID-19 after treatment in Izmir, on the Aegean coast of Turkey. Aziz was diagnosed with the disease just five days after opening his eyes to the world, and he was discharged from the hospital with a round of applause after nearly a month of treatment. Baby Aziz was taken in intensive care unit for newborns as he had difficulty in breathing, according to Al Jazeera.
Coronavirus today update: Pakistan records second deadliest day of pandemic
Pakistan registered its deadliest day from the coronavirus pandemic on Tuesday, with 26 people dying of the highly contagious COVID-19 virus, taking the country's death toll to 327 since its outbreak began in late February. Cases also rose by their highest single-day amount on Tuesday, increasing by 806 to 14,885, of which 11,113 are active cases, as per data collected by Al Jazeera.
Coronavirus live update: Japan
As the number of confirmed coronavirus cases in Japan tops 12,000, hospitals like St. Luke's in Tokyo are saving their limited ICU capacity for an increasing number of critically ill patients and improvising makeshift gear to protect front-line medical staff.
Municipalities hosting UNESCO World Heritage sites in Japan are on high alert against the spread of the novel coronavirus now that the country has effectively entered the Golden Week holiday period through early next month.
Prime Minister Shinzo Abe suggested Wednesday his government may consider a proposal to have the school year start in September, in the wake of the novel coronavirus pandemic in Japan.
The government will soon approve the anti-viral drug remdesivir for treatment of coronavirus patients, Japan's first such decision amid the pandemic, according to Abe.
Major opposition parties jointly submitted a bill Tuesday that would support companies having a tough time paying rent for their facilities in the face of the coronavirus pandemic, Japan times reported.
Coronavirus live update: China
Beijing to lower coronavirus emergency response from highest level
Beijing will lower its coronavirus emergency response from the highest level starting on April 30, according to the Beijing Municipal Health Commission. The capital will move from the country's highest designation of "level one" to "level two," out of a three-tier system.
In a statement released on Wednesday, the Beijing Municipal Health Commission said that despite the downgrading of the emergency response level, prevention and control work will not be relaxed.
Under the lowered emergency response level travellers arriving in Beijing from "low-risk areas" within China will no longer have to be quarantined for two weeks upon arrival and people staying in hotels in Beijing will no longer have to undergo nucleic acid testing. However, the Commission added that the 14-day quarantine still applies to all international travellers arriving in Beijing from overseas, according to state-run CGTN.
Beijing has not reported any new cases of locally transmitted Covid-19 for 13 days, CNN reported.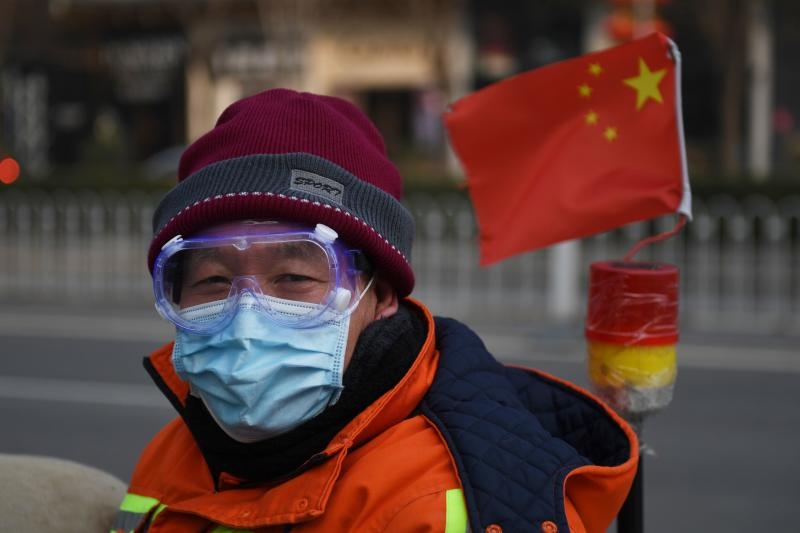 Beijing to lower coronavirus emergency response from highest level (Photo: Bangkok Post0
Coronavirus today update: Southeast Asia recorded an additional 40 deaths from nCoV, bringing the region's total deaths to 1,517, Singapore remains the largest epidemic area.
Total infections increased by 1,370, bringing total to 43,239.
With 690 more cases, Singapore has 15,641 cases collectively. Of the new infections, only 6 were Singaporean citizens and permanent residents, the rest were migrant workers living in dormitories. On average, the number of new infections in the community has decreased from 28 to 17, meanwhile unexplained cases have decreased from 18 to 10 in the past week.
Indonesia is the second largest epidemic region in Southeast Asia but has recorded the most deaths in the region. The number of deaths increased to 784 with 11 new cases, while the number of infected cases increased by 260, bringing the total to 9,771. Indonesia's Ministry of Health said 1,391 people have recovered.
Experts say, however, that the actual death toll in Indonesia, the fourth most populous country in the world, may be much higher than the statistics, because this is one of the places with the lowest test rates in the world.
As of April 27, Indonesia tested more than 59,000 people, while Singapore, a country with a population of 5.6 million, tested more than 82,000. Doni Monardo, head of Indonesia's anti-Covid-19 task force, pledged to increase its testing capacity in April and May.
Coronavirus live update: Indonesians soak up the rays to battle coronavirus
From shirtless soldiers to teens suntanning on their parents' driveways, Indonesians are soaking up rays like never before in the hope that plentiful sunshine will ward off coronavirus.
And in major cities, residents are flocking from neighbourhoods crammed with narrow, dark alleyways to open areas - including commuter train tracks - where they can catch some unobstructed rays.
The rush to take up a practice usually associated with Bali-bound foreigners has been driven by unfounded claims on social media that sunlight - and the vitamin D it supplies - can slow or kill the virus.
The rush outdoors has led to an Indonesian government warning about the dangers of skin cancer, and calls for novice sun-seekers to slap on protection.
It was a rare caution in a place where sunbathing is not practised widely and beauty product commercials extol the virtues of fair skin, Strait Times reported.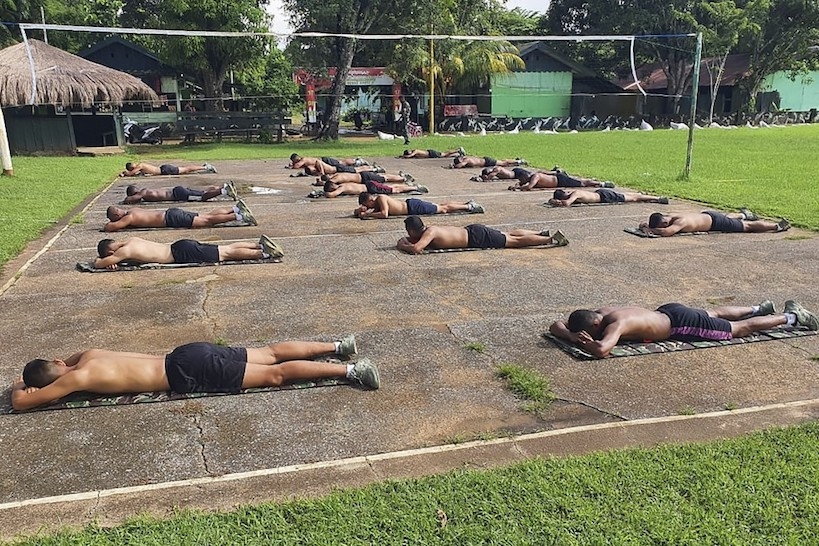 Indonesians soak up the rays of the sun to battle coronavirus (Photo: Rappler)
The Philippine Ministry of Health today reports an additional 254 cases and 28 deaths from nCoV, bringing the total to 8,212 and 558. The number of people recovering in the country is 1,023, an increase of 48 cases compared to yesterday.
Malaysia recorded 94 more cases, bringing the total to 5,945. The country has not recorded new deaths, the total death toll remained at 100.
Thailand detected 9 more cases of nCoV, bringing the total to 2,947, marking the third day in a row that the number of new infections was below 10. The country also did not register new deaths, the number of deaths remained at 54. 2,665. who recovered.
Thailand is considering easing anti-Covid-19 measures nationwide. Officials in the capital Bangkok plan to remove restrictions with some businesses within the next few days or weeks, amid economic paralysis. However, Prime Minister Prayut Chan-o-cha stressed that people need to remain vigilant.
Vietnam, Cambodia, East Timor and Laos have not yet recorded any deaths. The number of cases in these countries, along with Brunei and Myanmar, has not changed in the past 24 hours.
Jasmine Le