On April 25, Beka Riese uploaded a self-recorded video on her Facebook to express thanks to the country and people of Vietnam in the fight against the coronavirus.
So far, the video has received over 8,000 likes, 1,500 comments, over 8,600 shares and nearly 20,000 views.
Beka Riese, currently working at Simple Group (Tay Ho district, Hanoi) shared that she made the video to encourage her Vietnamese friends who are fighting against the pandemic.
In the video, Beka said she had been living and working in Vietnam for 10 years and have witnessed many acts of kindness. Especially during this period, kindness shines everywhere, among Vietnamese and Vietnamese, or Vietnam with other countries such as Italy and USA.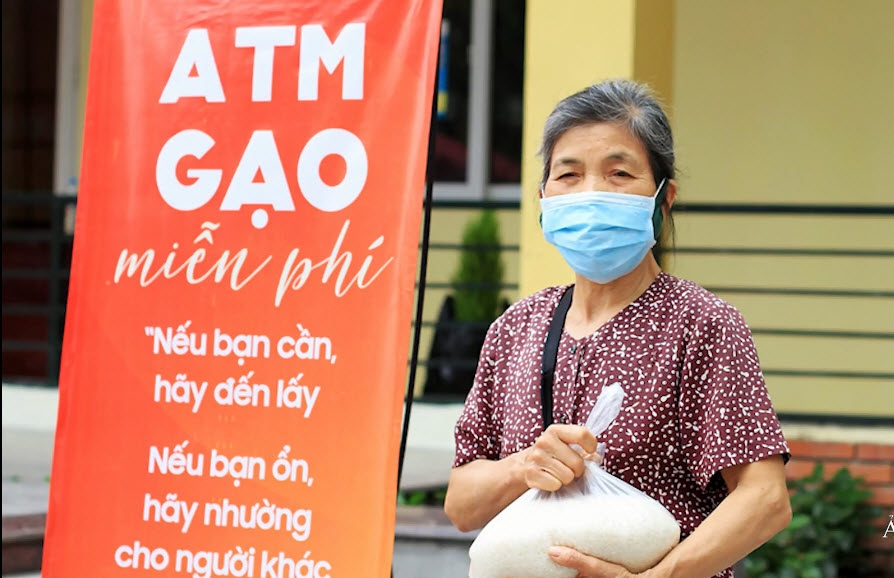 Screenshot photo from the video
"That really inspired me to make this video to show my love for your country."
"The longer I have been living here, the more I have known about the Vietnamese people. Learning more about Vietnam's history and geography, the more I understand why Vietnam won in the past, even though Vietnam was a weaker. Vietnam had many talented leaders who sacrificed to regain freedom for the people. I believe that in the future, the leaders like Prime Minister Nguyen Xuan Phuc, Deputy Prime Minister Vu Duc Dam or President Nguyen Phu Trong will also be recognized like that. Thank you the leaders who made timely decision to help country fight against the COVID-19 pandemic."
"I greatly admire your patriotism and I see that, to win this battle, Vietnamese will also need that spirit. Thanks to national solidarity, Vietnamese defeated stronger enemies who were equipped with the most advance weapons."
"Without solidarity of the people, the leaders I mentioned above would have not won the fight against the COVID-19. I know many unsung heroes in Vietnam's history were just ordinary people. Right now, you are also heroes to help your country fight this war."
"Doctors, nurses and volunteers have been wholeheartedly serving the country during this difficult time, and the people have stayed home to join hands to fight the epidemic. Thank you everyone!"
"On behalf of all foreigners living and working in Vietnam, I sincerely thank you for welcoming us as guests. We will always remember the good things you did.
April 30 is approaching, I hope that April 30, 2020 will mark a milestone in Vietnamese history, which is the day we will win against the Covid-19 epidemic."
The video of Beka Riese has received thousands of comments, the online community was very excited as a foreigner sent encouragement to the country in the fight against the Covid-19 pandemic, especially this message is conveyed in Vietnamese.
Jennifer Tran