Billboard runs feature on  'Vietnam coronavirus song' composer
The famous American music magazine has recently given composer Khac Hung rave review for his contribution to the community in the COVID-19 fight and shared the story behind his 'hand washing song'.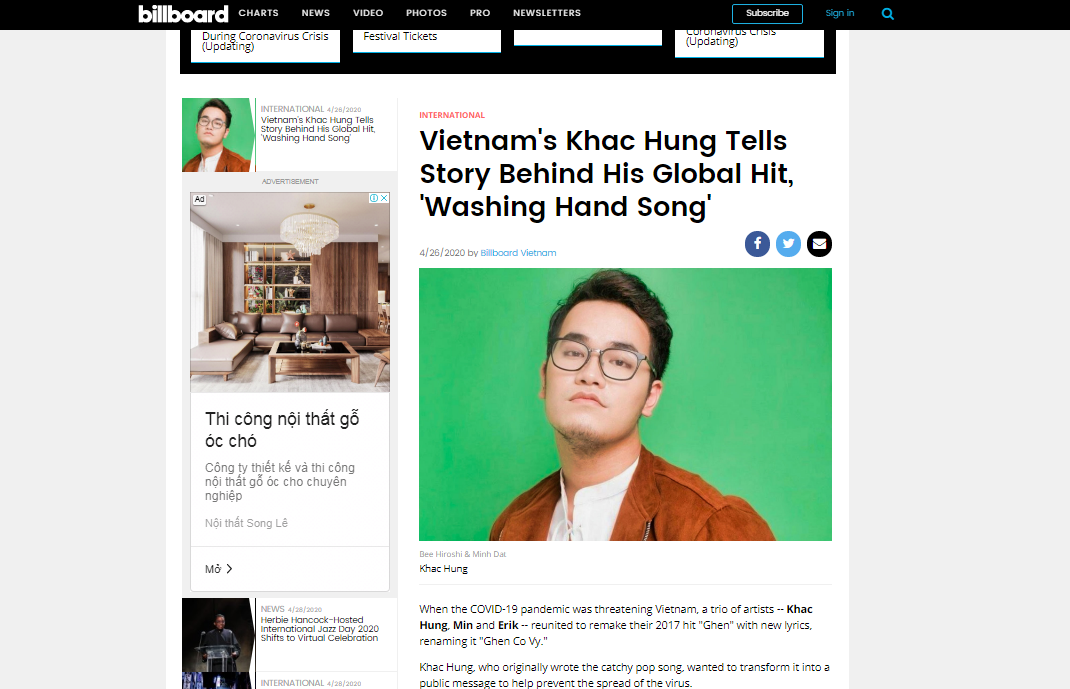 Khac Hung makes an appearance on Billboard Sunday
"Khac Hung, who originally wrote the catchy pop song, wanted to transform it into a public message to help prevent the spread of the virus", Billboard noted, adding that world-renowned Swedish hitmaker Max Martin is Hung's musical inspiration.Billboard calls Hung a "hitmaker" in Vietnam, noting that the talented composer has a history in the music industry with five nominations and two awards from Vietnam's prestigious Dedication Music Awards.
English version of "Ghen Co Vy" (Video: MOH)
"My intention was to send a clear message on how we could all help reduce the spread of the virus," Hung told Billboard, adding he hopes to use music to provide comfort to frontline soldiers, medics, public workers and those still providing essential services during the battle against the novel coronavirus.
Hung had earlier told Billboard Vietnam back in 2019 "I am happy and fortunate that people love my music, but I do not create music with that intention in mind. I believe that creating music just to be a 'hitmaker' or follow trends causes an artist to lose his or her music identity."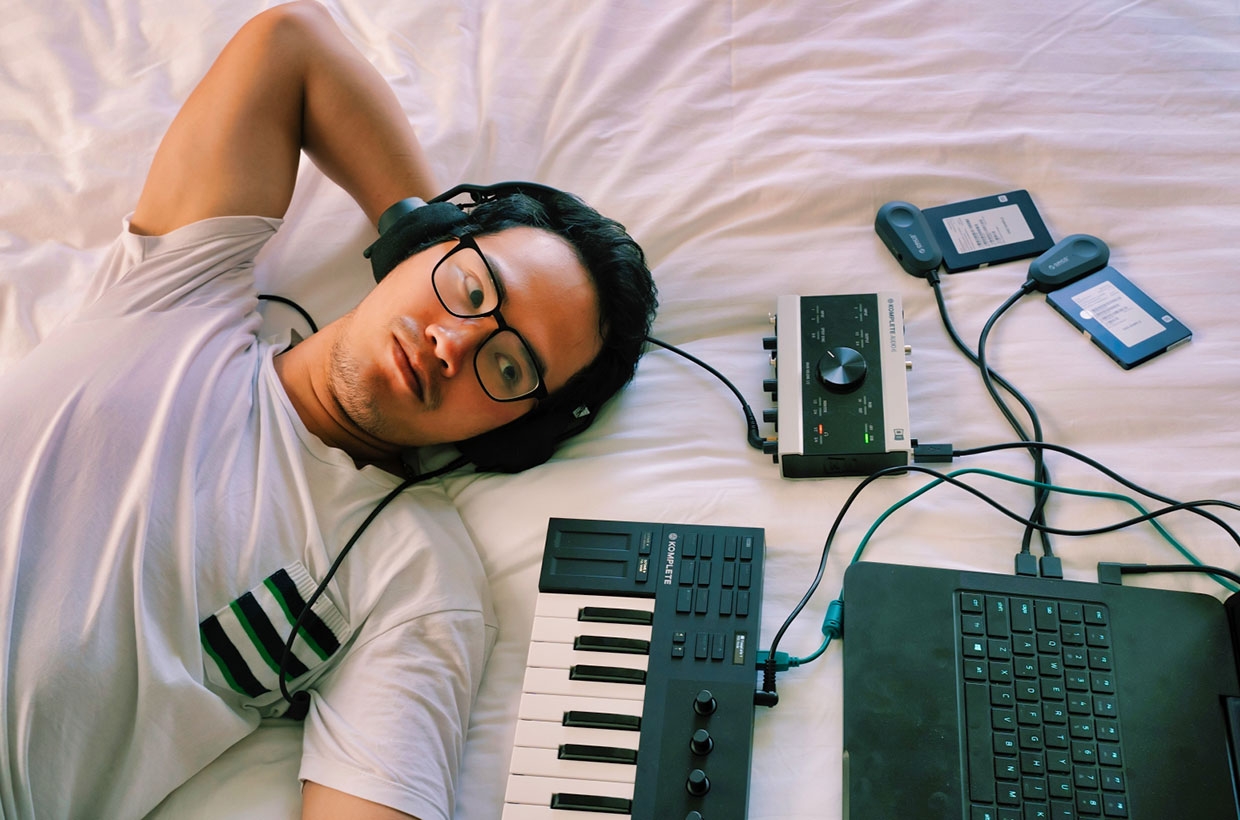 Composer Khac Hung (Photo: courtesy of Khac Hung)
Remaked from the original song"Ghen", "Ghen Co Vy", Vietnam coronavirus song is the project initiated by the MoH's National Institute of Occupational and Environmental Health (NIOEH) in collaboration with musician Khac Hung, singers Min and Erik, dancer Quang Dang, aiming at spreading a healthy message and raising people's awareness about the COVID-19 pandemic.
Vietnam coronavirus song has since gone viral globally after being praised on an episode of HBO's Last Week Tonight With John Oliver and racking up over 40 million views. "I'm surprised by how much attention the song has gained and proud that it has brought such positivity to the global Covid-19 prevention campaign", Hung said.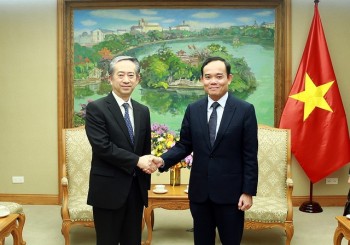 Friendship
Deputy Prime Minister Tran Luu Quang received Chinese Ambassador Xiong Bo in Hanoi on February 8, reviewing the nations' past cooperation and discussing ways to step up the comprehensive strategic cooperative partnership in the time to come.