Covid-19 field hospital set up in Ha Nam at 'lightning speed'
A makeshift hospital in the northern province was built within 24 hours and is ready to admit and treat coronavirus patients.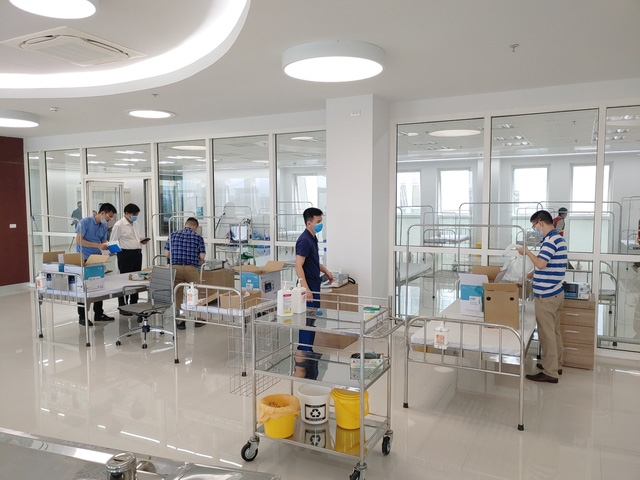 A peek inside the Ha Nam field hospital (Photo: MOH)
A 500 bed temporary hospital has been built in 24-hours in the northern province of Ha Nam in order to treat coronavirus patients.
It is the first Covid-19 field hospital established in Ha Nam since the pandemic broke out. Thirty of the beds are equipped with Extracorporeal Membrane Oxygenation (ECMO) and ventilators. Medical supplies, equipment and, medicine have been provided with maximum support from Hanoi-based Bach Mai Hospital and Ha Nam General Hospital.
The field hospital has a testing capacity of up to 10,000 samples a day, according to Professor Nguyen Quang Tuan, Director of Bach Mai hospital. On May 1, F1 patients (those who have had close contact with Covid patients) vulnerable to the virus, including the elderly, children, those with underlying diseases were transferred to the makeshift facility for further monitoring and treatment.
Medical experts from Bach Mai Hospital have also been dispatched to Ha Nam to help with the set-up and treatment.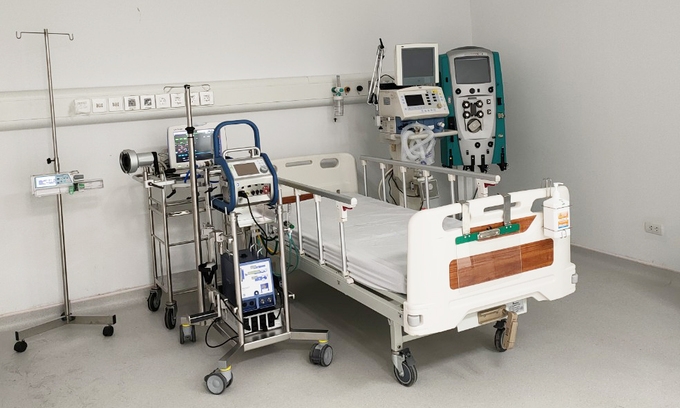 30 beds are equipped with ECMO and ventilators (Photo: VNE)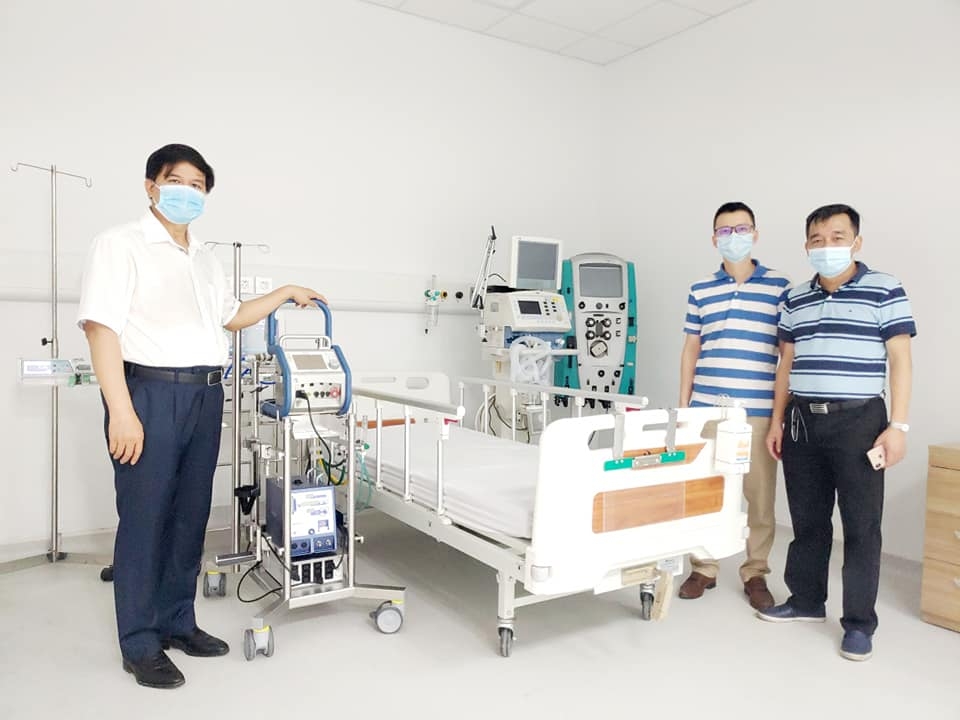 (Photo: CAND)
Following the detection of a new Covid-19 patient (Patient 2,899) in Ha Nam on April 29, Health Minister Nguyen Thanh Long on Thursday warned of a very fast Covid-19 infection rate in the province.
He tasked the locality to immediately sample all 320 households in Quan Nhan village where Patient 2,899 lives. The village has reportedly been put under lockdown while social distancing is in place in the entire Dao Ly commune. Those disregarding anti-pandemic regulations, especially mask rules, will face hefty fines. All karaoke parlors, bars and discotheques have been closed.
To date, the northern province has reported 10 new Covid-19 patients, with 333 F1 persons currently under quarantine.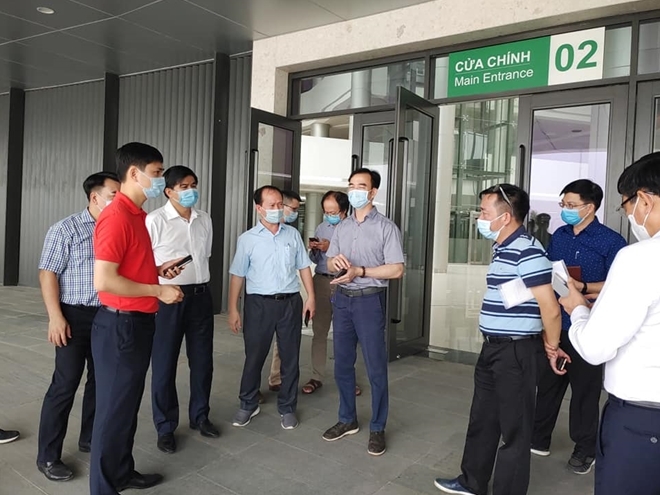 At the main entrance of the field hospital (Photo: CAND)
Earlier on April 27, two field hospitals with a 1,000-patient-bed capacity will be established in Can Tho city to shoulder Covid-19 treatment in Western Vietnam.
Meanwhile, two makeshift hospitals were also set up in Ha Tien City. 13 medical experts from Cho Ray hospital are heading to Kien Giang Province to help local personnel set up the medical establishment and treat Covid-19 patients. The medical team consists of specialists in resuscitation, artificial kidneys and infection control, according to Dr. Nguyen Tri Thuc, director of Cho Ray Hospital.
Patient 2,899 tested positive for the coronavirus after returning home from two weeks of quarantine following his return from Japan.

The Ha Nam Center for Disease Control announced the 28-year-old man's test result on Thursday.

The man returned from Japan on April 7 and was quarantined at the Alisia Beach hotel in central Da Nang City. He tested negative for the coronavirus three times during his stay.

On April 22 he returned home in Ha Nam and self-isolated. But on April 24 he began to display symptoms like coughing, fever and throat pain, and was taken to a local medical facility for testing.

Following the positive test result, he has been quarantined at the Ha Nam General Hospital, while his close contacts have been put in centralized quarantine zones. Test results on April 29 afternoon show four of his family also tested positive.
No cases found this morning, while the Ministry of Health confirmed 14 new Covid-19 patients on the evening of May 1, including three community cases and 11 imported ones.
Patients 2,940 to 2.942 are related to "Patient 2,899" in the northern province of Ha Nam. The three new patients are being treated at the National Hospital of Tropical Diseases 2 in Hanoi. Patients 2,929 to 2,939 are Vietnamese who returned from either Japan, UAE, Canada or Romania. They were quarantined upon arrival and are being treated at different hospitals.