Covid-19 hotspot returns to bustling life as over month-long lockdown ends
After more than one month placed under lockdown, Chi Linh city in the northern Hai Duong province, Vietnam's biggest Covid-19 hotspot, has returned to its hustle and bustle.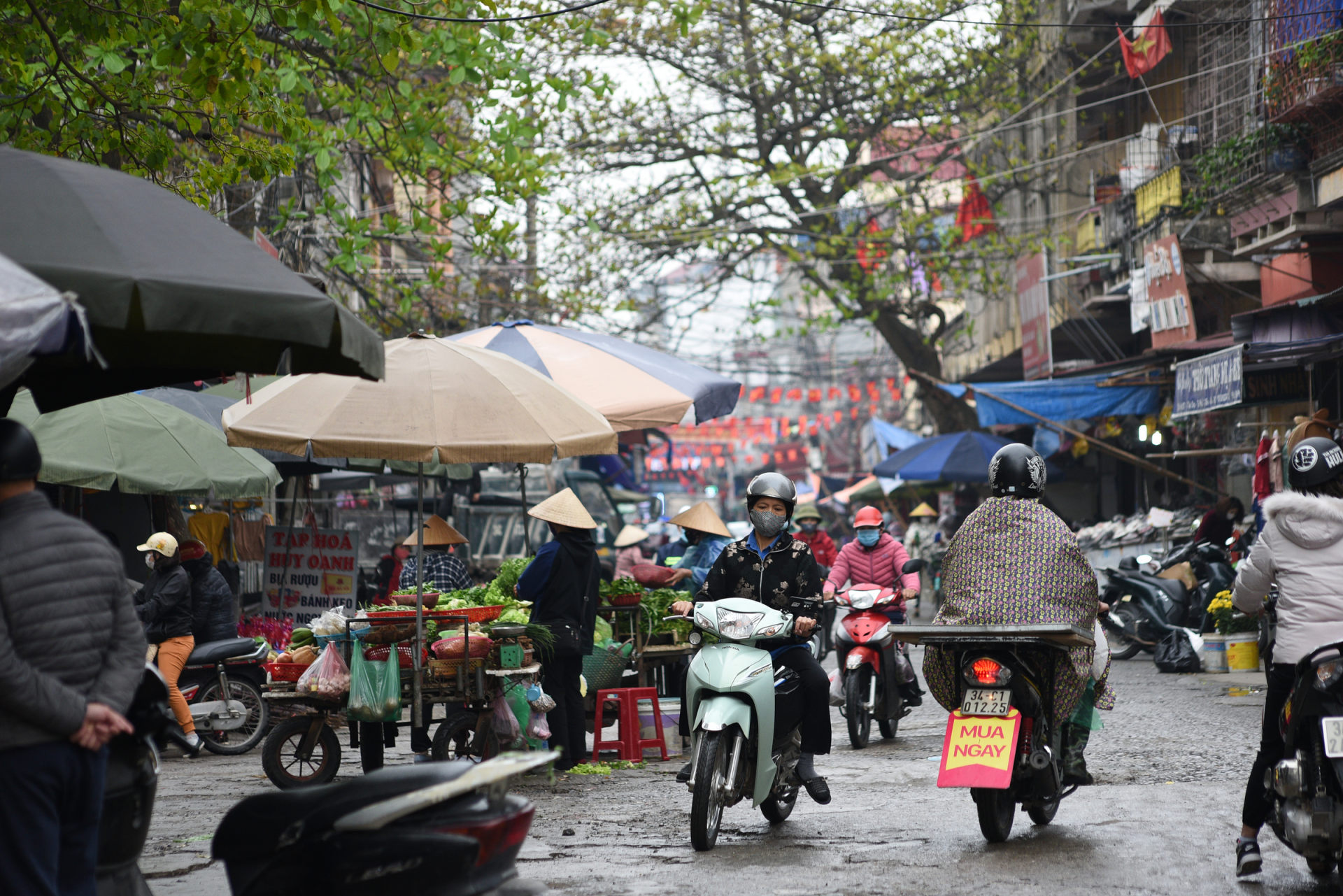 Photo: Vnexpress
The Sao Do market is crowded with people and vehicles, a scene which is completely contrary to the deserted one during the lockdown and social distancing time, according to Vnexpress.
Chi Linh City went through two consecutive lockdowns, from January 28 to March 3, the longest blockade in Hai Duong after reporting "patient 1552" (residing in Hung Dao commune) and the outbreak at the Poyun Company.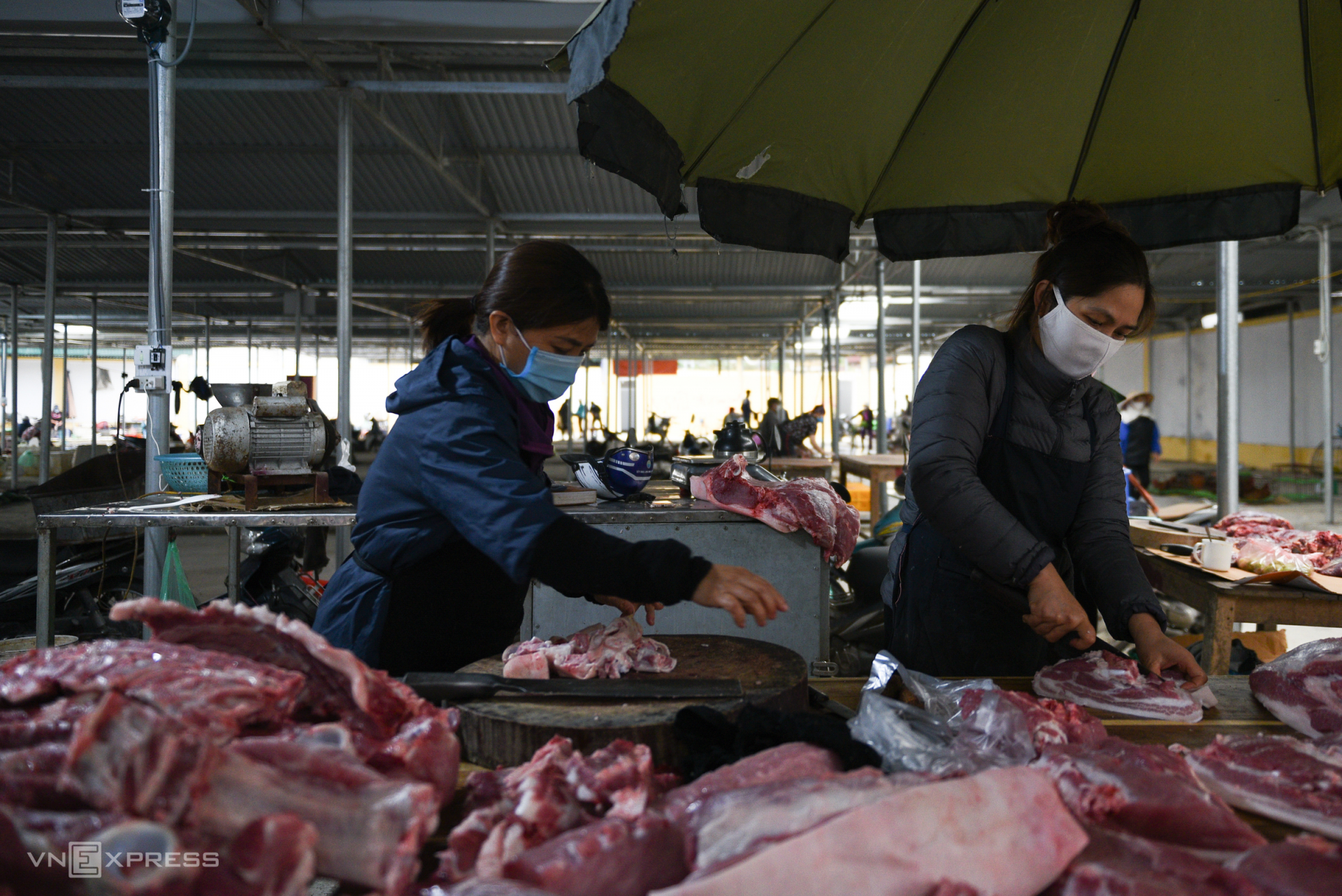 Photo: Vnexpress
The pork-traders at Sao Do market wear face masks while rushing to prepare extra meat, 2-3 times more than usual to serve the customer's demand.
Photo: Vnexpress
Nguyen Thanh Nam, a barber, said he has been busy with his work since 8 a.m.
"Everyone wants to change their hairstyle after a month-long lockdown. Some people had to wait for too long, hence, they decided to return in the afternoon. I am also excited to work again," Nam said.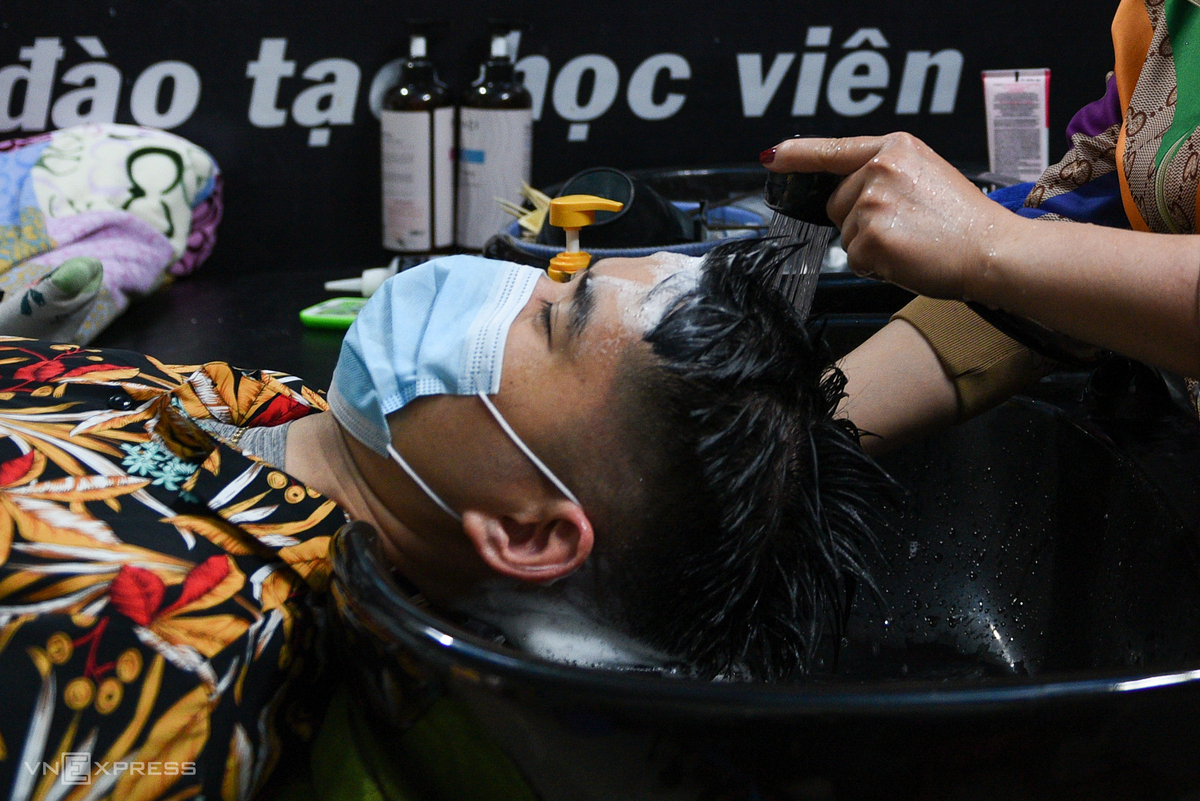 Photo: Vnexpress
"Today the shops are allowed to reopen, so, I decided to have my hair cut to renew myself before returning to work. I had to wait nearly 2 hours for my turn, but it is really relaxing", Tran Van Hien, 34 years old, a marketing officer was quoted by Vnexpress as saying.
Hien added that as soon as he heard his hometown was brought under lockdown, he rushed back from Hanoi to reunite with his family for the Tet holiday.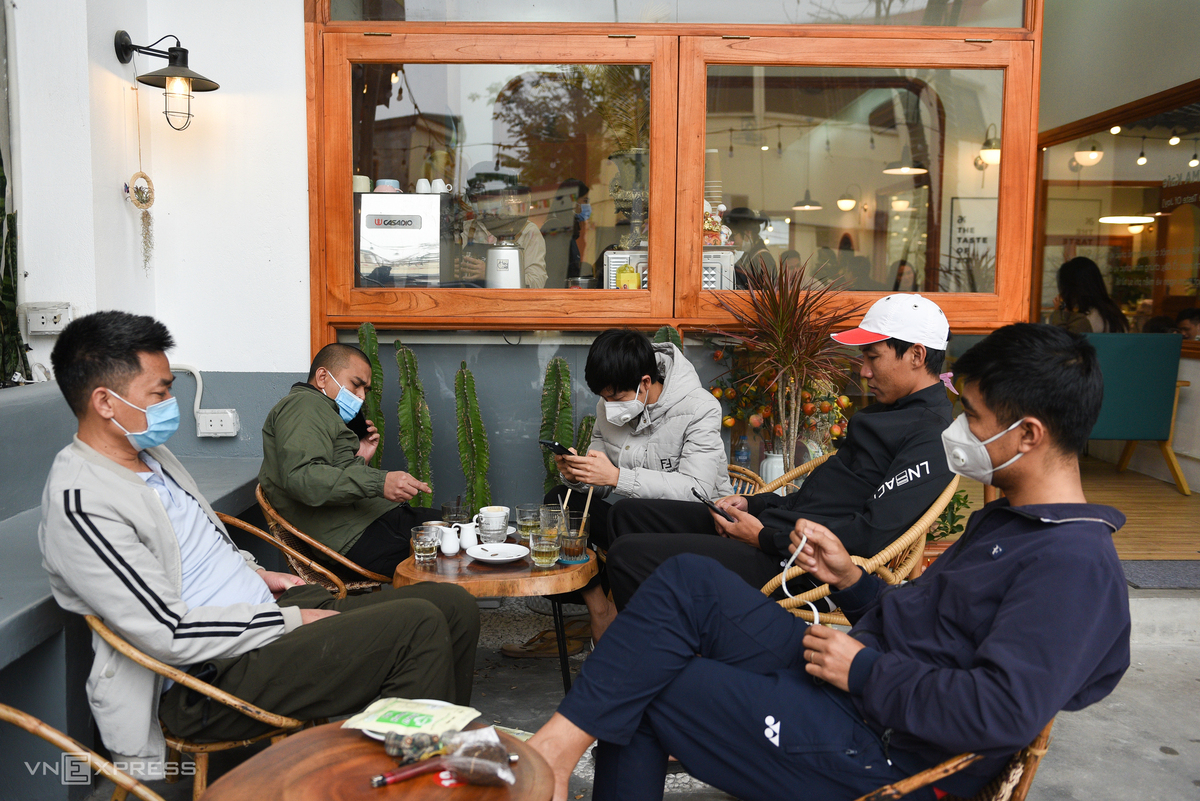 Photo: Vnexpress
A coffee shop in Chi Linh city is packed with customers.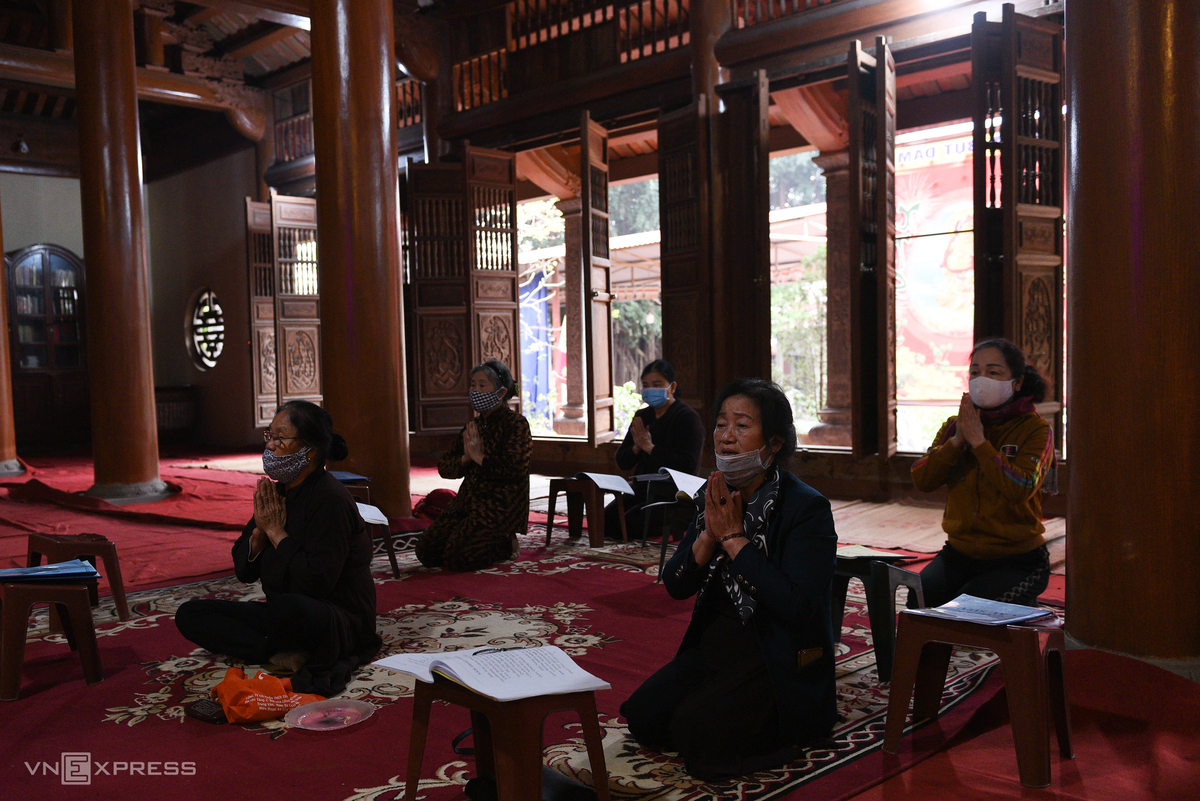 Photo: Vnexpress
Many people come to the But Dam pagoda to pray for peace after it reopens.
Vu Thi Chuc, 73 years old, who frequents the But Dam pagoda, said "When hearing the pagoda reopens, I feel really eager. Praying is all about your inner intentions, but being able to pray in front of the Buddha brings me a peace of mind".
Photo: Vnexpress
Thich Dieu Khai Doan, a monk at the pagoda dons a face mask while praying.
Photo: Vnexpress
Nguyen Thi Canh is harvesting apples to sell them on the National Highway 18. Mrs. Canh said that over the past month, she could only carry apples to Binh Bridge, hoping for vehicles from other localities passing by and purchase them.
Photo: Vnexpress
Environmental workers return to their work of tending trees after a long time of lockdown.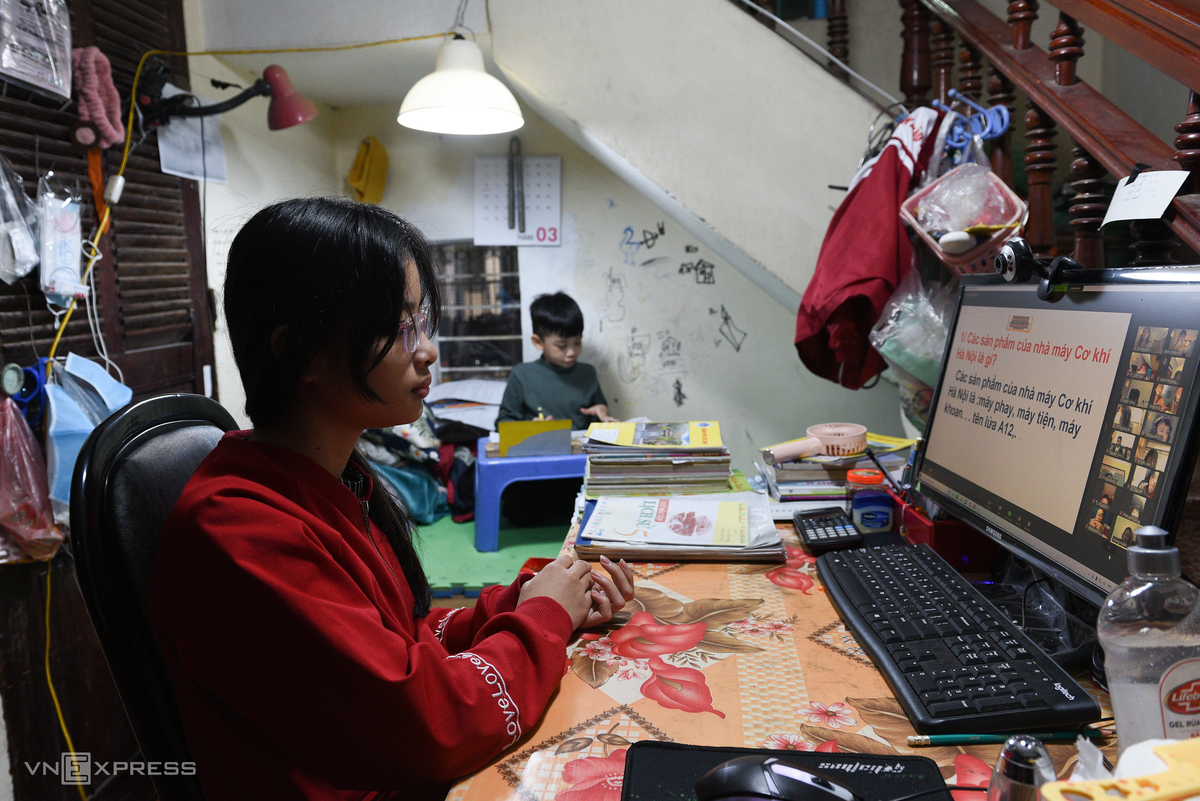 Photo: Vnexpress
In a small house, Nguyen Thi Ha Giang, 10 years old, and her brother, Nguyen Bao Long, 7 years old, are studying online. Students in Chi Linh City will continue to take online classes until March 17.
So far, Chi Linh has recorded 383 community transmission cases since the latest outbreak was discovered on January 28.
Vietnam recorded six new domestic Covid-19 cases Thursday evening in Hai Duong Province, taking the national tally of active cases to 530.
All the new patients, numbered 2843 to 2488, are those who had been in either quarantine zones or locked-down areas since March 2. They are now being treated at a field hospital in the northern province.
Also on Thursday, 22 Covid-19 patients have been announced recovered from the disease.
Since a new Covid-19 wave, that has been sweeping through 13 cities and provinces, began on Jan. 28, 879 community transmission cases have been confirmed. Northern Hai Duong Province is the epicenter with 695 cases.
Vietnam has recorded 2,488 Covid-19 cases so far, with 35 deaths.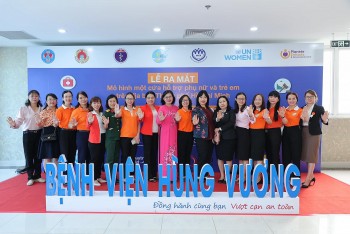 Viet's Home
What is the one-stop centre for women and children experiencing violence?