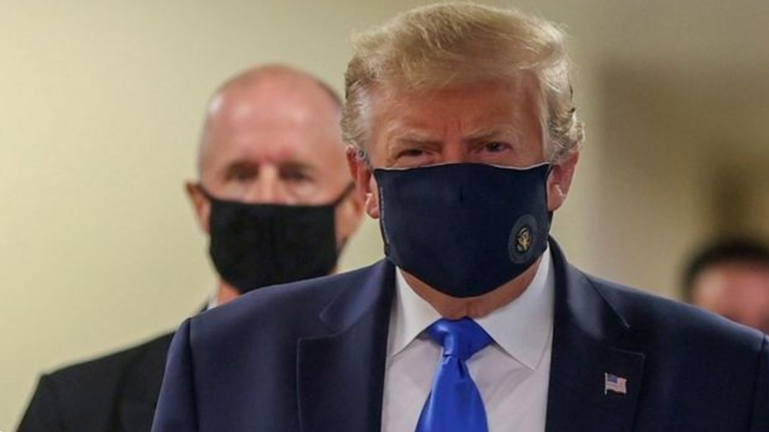 US President Donald Trump finally wears mask in public (Photo: BBC)
US President Donald Trump finally wears mask in public
US President Donald Trump has worn a mask in public for the first time since the start of the coronavirus pandemic.
The president was visiting the Walter Reed military hospital outside Washington, where he met wounded soldiers and health care workers.
"I've never been against masks but I do believe they have a time and a place," he said as he left the White House.
He has previously said that he would not wear a mask and mocked Democratic rival, Joe Biden, for doing so.
But on Saturday he said: "I think when you're in a hospital, especially in that particular setting, where you're talking to a lot of soldiers and people that, in some cases, just got off the operating tables, I think it's a great thing to wear a mask", quoted by BBC.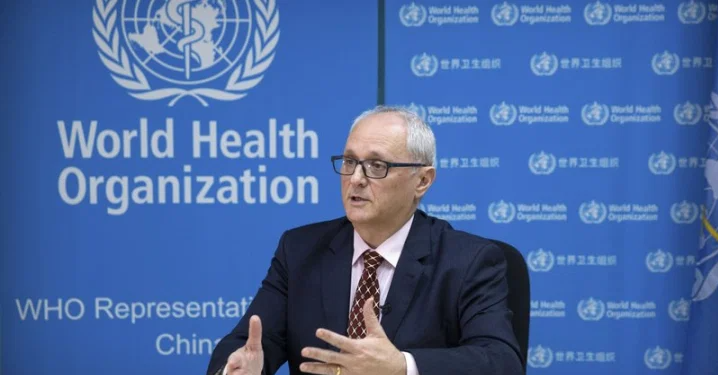 WHO announced its investigation plan in China (Photo: Global News)
WHO front-line group arrived in China to investigate the causes of the SARS-CoV-2 virus.
According to AFP, the WHO investigation team consists of an animal health specialist and an epidemiologist. WHO Director-General Tedros Adhanom Ghebreyesus said the results of the trip will serve as a basis for a larger WHO-led international investigation of the origin of the SARS-CoV-2 virus.
According to WHO spokesperson Margaret Harris, the two experts will work with Chinese scientists to determine the size, route, and composition of the scientists involved in the future investigation. As such, this trip is only considered to be the beginning of a long-term investigation, according to SCMP.
On the other hand, two experts sent to China will also learn about what the Chinese know about the animal origin of SARS-CoV-2, and how the pathogen jumps from animal to human.
"We bring in animal health experts to find out if the pathogen jumped from animals to humans and from which species they jumped. We know it is very similar to a bat virus, but it needs to be clarified whether it has been transmitted by any other intermediate species, "Ms. Harris said.
WHO experts have previously claimed evidence to date that SARS-CoV-2 is animal-based and not artificial. Meanwhile, US President Donald Trump and Secretary of State Mike Pompeo said the virus could come from a lab in Wuhan, though both provided no evidence.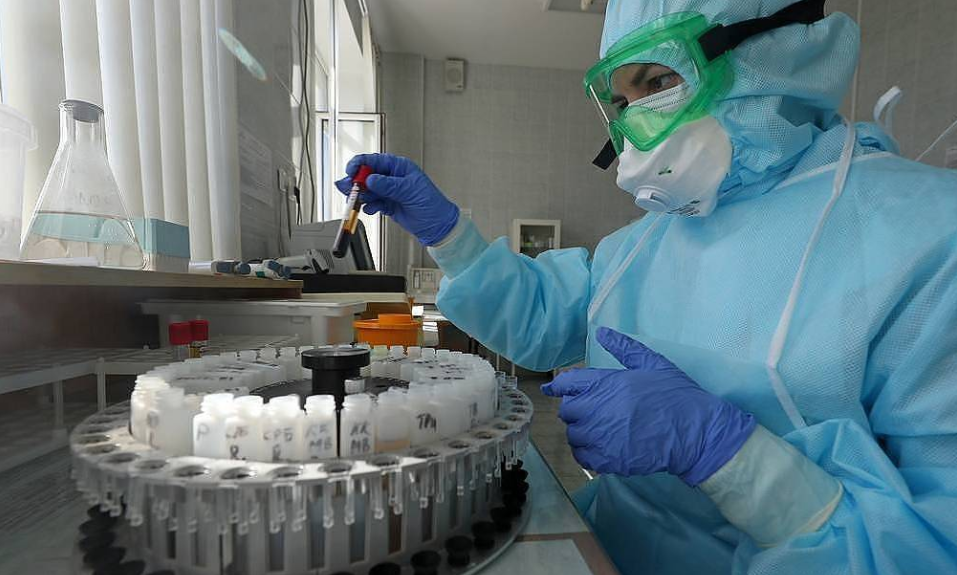 Russian Defense Ministry's clinical trials of COVID-19 vaccine enter the final stage (Photo: TASS)
Russian Defense Ministry's clinical trials of COVID-19 vaccine enter the final stage
The Russian Defense Ministry and the Gamalei National Research Center for Epidemiology and Microbiology have started the final stage of clinical trials of a vaccine against the novel coronavirus, reported by TASS
According to the Defense Ministry, "an in-ward treatment of the first group of volunteers, who were tested for the safety and tolerability of the vaccine, will end on July 15."
"On Monday, July 13, the second group of volunteers, who are tested for the efficiency and immunogenicity of the vaccine, will be injected with the second component of the vaccine against the coronavirus," the ministry stated.
"The booster scheme of the vaccination, which is intended for the second group of volunteers, will enable to strengthen the immune system and will also prolong its endurance," according to the ministry.
The Defense Ministry announced in early June that two groups of volunteers had been selected for the clinical tests of an anti-coronavirus vaccine. The first group of 50 servicemen includes five women and ten medics. The second group is comprised of civilians.
Clinical testing of the vaccine developed by the Gamalei National Research Center for Epidemiology and Microbiology began on June 18. Eighteen volunteers were vaccinated against the novel coronavirus.
The US military base on Okinawa where a coronavirus cluster has broken out (Photo: Kyoto News)
Japan: Outbreak at US military bases in Okinawa fuels local tensions
According to EuroNews, Dozens of US Marines have been infected with the coronavirus at two bases on the southern Japanese island of Okinawa in what is feared to be a massive outbreak, Okinawan officials said on Saturday, demanding an adequate explanation from the US military.
Okinawa prefectural officials said they could say only that a "few dozen" cases had been found recently because the US military asked that the exact figure not be released. The outbreaks occurred at Marine Corps Air Station Futenma, which is at the centre of a relocation dispute, and Camp Hansen, Okinawan officials said.
Local media, citing unnamed sources, said about 60 people had been infected.
"Okinawans are shocked by what we were told (by the US military)," Okinawa Governor, Denny Tamaki told a news conference. He questioned disease prevention measures taken by the US military and renewed his demand for transparency regarding the latest development.
Local media reported that the Okinawan assembly adopted a resolution on Friday protesting the US military's lack of transparency about its outbreak on base, and that local officials were considering demanding shutdowns of Futenma and Camp Hansen.
Okinawa has about 150 cases of the coronavirus. In all, Japan has about 21,000 cases and 1,000 deaths, with Tokyo reporting more than 200 new cases for a third straight day Saturday.
Hong Kong coronavirus epidemic "at worst time" as new cases rising
Hong Kong's Center for Health Protection (CHP) reported Saturday 28 additional confirmed cases of COVID-19, including 16 local infections.
The newly reported cases, involving 12 males and 16 females aged between three and 85, brought the total number of confirmed COVID-19 cases in Hong Kong to 1,431.
Eight of the additional local cases are with unknown sources of infection, Chuang Shuk-Kwan, head of the CHP's Communicable Disease Branch, said at a media briefing on Saturday afternoon.
Apart from the newly confirmed cases, more than 30 persons have been preliminarily tested positive of COVID-19, Chuang said, warning that Hong Kong is facing the most serious situation since the COVID-19 epidemic started here.
Valerie Mai