Covid-19 sets 'home travel' trend among Vietnamese youngsters - video
The so-called "home travel" has become more trending among young Vietnamese people as avoid gatherings and limit far-distanced commuting are in place in the country.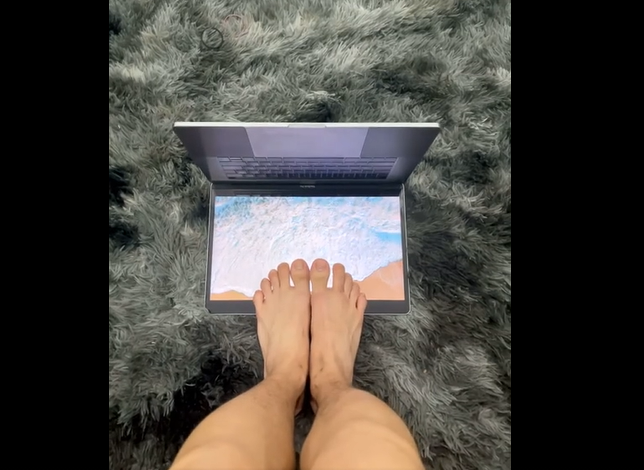 To Di Dau's way of traveling during Covid-19 pandemic (Photo: captured)
Amid the surging fourth coronavirus wave, many travel enthusiasts across the country have to cancel their wanderlust plans. To quench the thirst for discovering the world, a group of young Vietnamese have become trendsetters with their "home traveling" idea.
To Di Dau, a famous Vietnamese travel blogger recently posted a video recording his beach vacation while tourism activities are virtually put on hold in Vietnam. His trip is actually a virtual one which To set up himself at home. He put his toes on the iPad's screen displaying waves crashing ashore under refreshing music background.
The video, captured "To feel the crashing waves by the feet is just wonderful," has garnered nearly 5,500 likes and 1,300 comments praising the creative and funny content.
"It was kind of a letdown for a full-time travel blogger like me to do the social distancing at home. I has been having itchy feet all the time, so I came up with the idea," To told VNE.
(Video: Win Di)
The travel blogger said he aslo also sets up tents in his room and turns on air conditioner at 18 degrees Celsius to feel like he is in Da Lat, a top destination in southern region.
"There's no need to go somewhere far, just be creative and you're already traveling the world," he added.
Travel blogger Win Di turns on the TV to broadcast sea waves while eating fruits in front of the screen. The video capturing the scene has attracted over 1,000 likes and 117 comments on the social platform.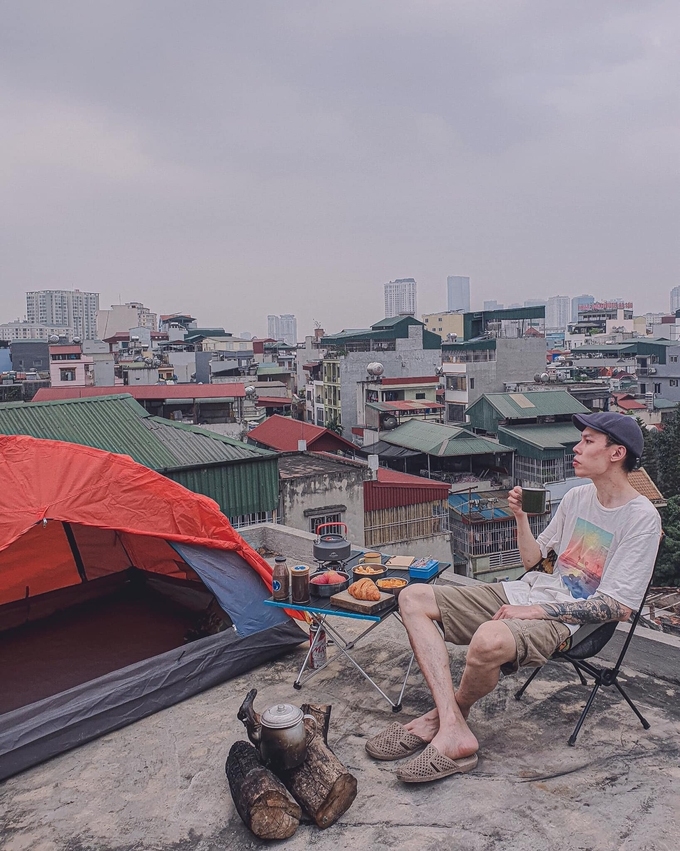 Do Quang Huy's camping trip on the rooftop (Photo courtesy of Do Quang Huy)
Meanwhile, Do Quang Huy has taken a handful of photos picturing his camping on his house's rooftop. Things such as tents, firewood, dining table, kettle are all set up like a true camping trip. The unique travel idea during pandemic time has also been favored by Internet users, especially those into traveling.
"The rooftop offers a pretty quiet and fresh space for me. The pandemic keeps me at home though, I can spend more time with my family, tidying up my house, reading books, watching TV," Huy said.
All To, Win and Huy are encouraging people to postpone their travel schedules to protect themselves and the community from the novel coronavirus. "It's not too late to put it off until when the pandemic is contained. Wishing you all have good health and meaningful quality time with family," Huy said.
Covid-19 reshapes travel trend in Vietnam in 2021
In 2020, the four factors that affected the tourism sector include vaccine, the government's tourism policies, economy, and environment, according to The Leader.
Covid-19 extended the impact of these effects on the Vietnamese tourism industry and make an important contribution to forming Vietnamese tourism trends in 2021. Under the influence of these four factors, this year's trends will be summarized into four groups including travel trends, planning and booking trends, technology trends, and destination trends.
Travel trends
Restrictions on destination choices, travel mobility, and interpersonal interactions have changed the way people travel. Socially distant travel is expected to set the trend for 2021.
Travelers can plan socially distanced vacations in a sparsely populated area nearby and be safe from coronavirus. While a regular trip in 2019 could accommodate 20 – 30 visitors, in 2021, the size will shrink down to control the spread of infectious diseases. As countries impose stricter entry restrictions on overcrowded places, travel with safety at the top of the mind receives more attention.
Planning and booking trends
Shorter timeframes pre-Covid, Vietnamese travelers often planned their trip and booked services long before their departure to save money, especially when it comes to overseas tours. However, in times of uncertainty, shorter booking timeframes will help mitigate the risk of travel policy changes and mobility restrictions.
A report of Skyscanner in 2020 also stressed that travelers waited until the last minute to book accommodation, as they perceived it would be harder to cancel and get a refund for hotel bookings than flight tickets.
Technology trends in tourism
The covid-19 pandemic has sped up digital transformation more than ever before. Online tours are seeing a surge in popularity as they take advantage of virtual reality technology.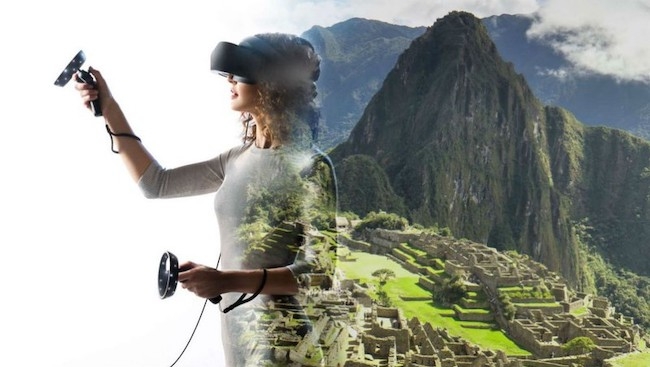 Airbnb took a step ahead of the competition by launching online experiences – a great way to connect people who want to escape reality with hosts. In the future, virtual experiences can become a gold standard for each business, enabling visitors to connect with their tour guides and experience services prior to booking. This type of experience will help businesses hook customers and run direct marketing effectively.
Also, in 2021, technology will be conducive for boosting traveler confidence.
Destination trends
Post-Covid, interest in traveling to off-the-beaten-track destinations and second cities continues to grow as prioritizing safety and avoiding crowds will be the leading factors in travelers' decisions. Given the tendency to hop in new landscapes and keep tourist hotspots at arm's length, it is projected that Vietnam's tourism map will witness the emergence of brand new destinations which are small-scale and well-fitted with specific travel needs.
Until the pandemic can be suppressed and controlled, the domestic tourism market is still at the heart of development in 2021. A survey conducted by Outbox Consulting in 2020 reveals that islands, beach cities, and famous tourist cities are top destinations and expected to be on top of Vietnamese travelers' minds in 2021.
Vietnamese tourists often spend 2 – 3 days enjoying domestic tours when they have a long weekend or short holidays. Therefore, their preferred destinations are often in the proximity of their cities and have good traffic. Regarding beach cities, Vung Tau and Nha Trang are among popular destinations that domestic travelers can visit at their convenience. Ha Long, Sapa, Phu Quoc, or Da Lat also enjoy a high number of tourist arrivals.