COVID-19 treatment: Japan to free-provide Avigan to 38 countries this week
Japan's Foreign Minister Toshimitsu Motegi said April 28 that Japan will begin providing the anti-flu drug Avigan for free to 38 countries as early as this week for treating patients with the new coronavirus, reported Kyodo News on April 29.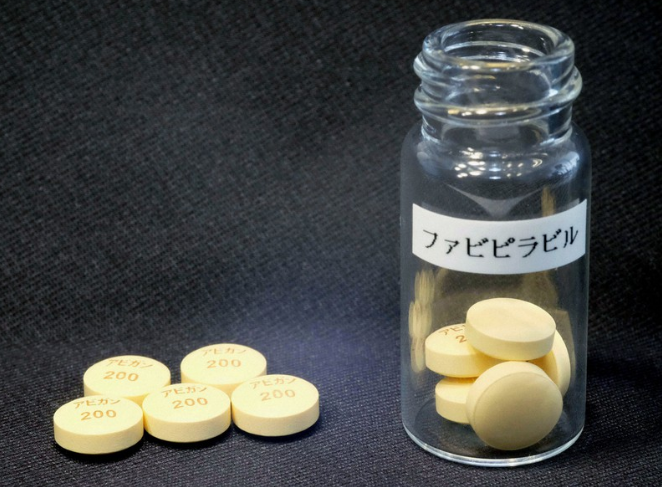 This supplied photo shows tablets of the anti-influenza drug Avigan. Photo courtesy of Fujifilm/Kyodo
Motegi also said over 70 countries, including the 38, have made requests for Avigan to Japan, which has decided to offer a USD1 million grant to the United Nations Office for Project Services to buy and distribute the drug, also known as favipiravir, to countries that want it.
"I've heard that (the UN agency) is arranging to start transporting the drug around the holidays after procedures have been completed," Motegi told a press conference, referring to the last five days of the Golden Week holidays from Saturday (May 2) through next Wednesday (May 6).
Among the 38 nations are 25 European countries, mostly from Eastern Europe, six in Asia including the Philippines and Malaysia, five in the Middle East such as Kuwait, and two from other regions, according to the Foreign Ministry.
Motegi said Japan will be provided with data obtained from clinical tests on COVID-19 patients that will be conducted in the recipient countries using the drug, which was developed by a group firm of Fujifilm Holdings Corp.
Japan has also been undertaking such tests, which will last through June, after a study in China suggested the drug is effective in treating patients.
"It is vital that the international community cooperate in swiftly developing effective therapeutic drugs," Motegi said, referring to such drugs as "critically important" in the short run, as with vaccine development in the long run.
The Japanese government has requested the group firm, Fujifilm Toyama Chemical Co., to boost production of Avigan. But as the drug is also feared to cause birth defects, it cannot be administered to expecting mothers or those who may become pregnant.
As part of Japan's latest emergency package to cushion the economic fallout from the virus adopted earlier this month, 13.9 billion yen (USD 130 million) will be allocated to boost the stockpile of Avigan to three times the current amount for use in treating 2 million people infected with the coronavirus.
A scientific study in China concluded in March that the drug had been effective for patients, especially those with mild symptoms. Beijing has said it will officially adopt the drug as part of its treatment guidelines for COVID-19 patients.
The Japanese company has decided to develop a recombinant protein vaccine for the virus that causes COVID-19 through its subsidiary UMN Pharma Inc., while also seeking to discover therapeutic drugs for the disease. Shionogi said it is looking to offer the vaccine for 10 million people.
Earlier, Prime Minister Shinzo Abe said on April 27 that Japan will soon approve the anti-viral drug remdesivir, developed by US biopharmaceutical company Gilead Sciences Inc. as a possible treatment for Ebola, for the treatment of coronavirus patients./.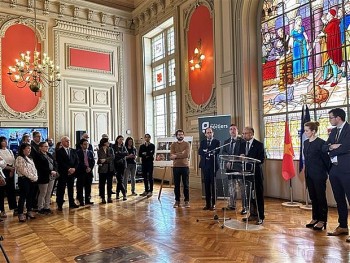 National
Vietnam News Today (Mar. 26): Vietnam and Thailand promote labour cooperation; Vietnamese, French localities look to step up cooperation; Attractive incentives on offer at Hanoi Tourism Festival 2023; E-commerce accounts for 60% of Vietnamese digital economy.