COVID-19 Updates (August 7): Vietnam testing COVID-19 treatment with blood plasma
Qualified plasma units will be given priority to move into the Da Nang area for testing in the treatment of Covid-19 patients.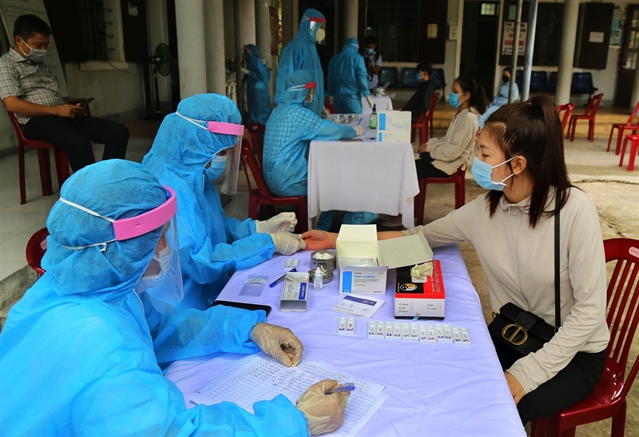 Quick test cannot be used to confirm whether a person is infected with COVID-19. (Photo: Vietnamnews)
Vietnam testing COVID-19 treatment with blood plasma
Recently, a study named "Evaluation of safety and initial efficacy of treating medium-severe, and severe Covid-19 patients with recovered patients' plasma" has been approved by the Ministry of Health.
Dr. Van Dinh Trang, in charge of the Department of Microbiology - Molecular Biology, the head coordinator of the topic, said that the Central Hospital for Tropical Diseases began calling for blood donors from August 3.
In an interview with Zing News, Dr. Trang stated that the principle of this method is to use antibodies from the recovered patients, thereby preventing or treating infectious diseases caused by that virus.
There has been scientific and real evidence supporting the mentioned method. Recovered patients' plasma has been used to prevent outbreaks of viral diseases such as polymyositis, measles, mumps, and influenza in the early twentieth century. In 1918, a meta-analysis revealed that 1703 H1N1 flu patients had lower mortality rates when receiving plasma from patients who had recovered. Recently, China, the United States or some European countries have applied this treatment method in specific cases and with certain success. However, the data are few and not statistically significant.
Therefore, after being approved by the Ethics Council in National Biomedical Research and the Ministry of Health, a research team and evaluation of the effectiveness of this method have been established. As planned, this process will take one year from August.
According to VOV, whilst there is no vaccine or standard treatment for COVID-19, experimental drugs such as antiviral, ARV, and anti-helminthic drugs have failed to be proven effective. Therefore, it is hoped that the use of plasma will save the lives of critically ill patients.
More Covid-19 dead with severe pathological background
On August 6, the Ministry of Health reported two more deaths from Covid-19 patients. Thus, up to now, Vietnam has recorded 10 patients infected Covid-19 that died.
According to Deputy Minister of Health Nguyen Truong Son, the first death recorded on August 6 is patient no 651, a 67-year-old female, from Quang Nam. She has a history of chronic renal failure, lupus erythematosus, type 2 diabetes mellitus, fungal infections. The second case is patient no. 718, 67-year-old female from Da Nang with history of malignant cytoplasmic myeloma, type 2 diabetes, sepsis.
According to the document issued by the Department of Labor, War Invalids, and Social Affairs of Da Nang on the organization of funerals in the prevention of Covid-19, people who died from Covid-19 will be handled by the authorities according to the guidance of the Board. National direction on prevention and control of Covid-19.
To be specific, cremation will be cremated at An Phuoc Vien Cremation Center. The ashes after being cremated, the family put them into temporary storage at the ashes house of An Phuoc Vien Cremation Center or take them to the family. Notably, no funeral was allowed to bring the ashes back to the family.
3 fresh cases in Quang Tri & Thanh Hoa
The report of 6 am on August 7 from the National Steering Committee for Prevention and Control of Covid-19 stated that there were 3 new cases related to patients in Da Nang, 2 of which come from Quang Tri, 1 from Thanh Hoa.
Currently, all three patients are isolated and treated at the National Hospital of Tropical Diseases 2.
Up to now, 392/750 cases of Covid-19 have been declared successfully cured, accounting for 52.3% of the total number of Covid-19 cases in the country.
As of the morning of August 7, among Covid-19 patients being treated and monitored at medical facilities, there are 33 patients having negative test results once or twice. There are still 315 patients positive for the virus causing Covid-19.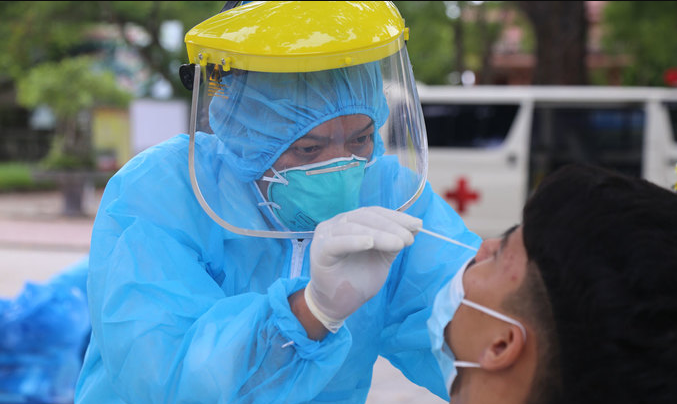 Vietnam testing COVID-19 treatment with blood plasma (Photo: Vietnamnews)
Deputy Minister of Health: "The next 10 days will be the peak of the Covid-19 epidemic"
In the context of the Covid-19 pandemic in Vietnam, with the most complicated outbreak happening in Da Nang, Deputy Minister of Health Nguyen Truong Son made the remark: " The number of patients will continue to increase and peak in the next 10 days", cited by Thanh Nien.
The Deputy Minister also said that the disease at this new stage started in the hospital and spread to many patients and family members as well as health care workers at 3 hospitals. In which, many patients with a serious disease background have a high risk of death.
In addition to the traceable patients, a number of patients appeared to be unrelated to the above hospitals. Therefore, tracing, zoning now faces more difficulties than in the first stage. Deputy Minister Nguyen Truong Son said that through analyzing the infection of the virus, the health sector recommends that in the next 10 days, extreme care should be taken and precautions should be strictly followed.
Quick test did not identify people infected with nCoV
Dr. Pham Quang Thai, Deputy Head of the Department of Infectious Diseases Control, Central Institute of Hygiene and Epidemiology, said, "We should not use the quick antibody test to confirm whether a person is infected with coronavirus because the nature of the test is to detect human antibodies, not the virus itself", cited by VN Express.
Professor, Dr. Nguyen Anh Tri, former Director of the Central Institute of Hematology and Blood Transfusion, also confirmed that the most accurate test method is using RT-PCR, while quick test only helps detect antibodies of people who are infected with nCoV. This is also the first reason why quick testing is not suitable to detect infected people.
Professor Tri emphasized that quick test has no screening value to detect nCoV in human body returning from an epidemic area. He suggested that the provinces and cities follow the Ministry of Health guidelines on the use of screening tests for infected and suspected people.
Therefore, cases returning from the epidemic area must be absolutely isolated for 14 days to ensure safety. Health workers should also sample all cases showing signs, symptoms and tests together with people returning from the identified outbreaks.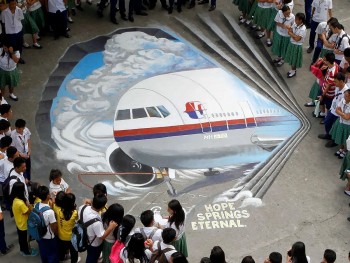 World
The world might never know what really happend when these planes went off the radar. Let's take a look at some of the unsolved mysteries of aircraft disappearances.