Vietnam COVID-19 Updates August 5: Two new cases in Quang Nam, 24 patients with severe prognosis
The National Steering Committee for COVID-19 Prevention and Control said it has recorded 2 new cases of COVID-19 related to Da Nang Hospital on August 05, 2020, at 06:00 am. Vietnam has 672 cases, 24 patients in a state of severe prognosis. 
COVID-19 updates
PATIENT 671: Male patient, 33 years old, with address at Duy Son commune, Duy Xuyen district, Quang Nam province. As a patient of Surgery - Neurology, Danang Hospital, is the F1 of BN524.
PATIENT 672: Male patient, 37 years old, with address at Dai Hiep commune, Dai Loc district, Quang Nam province. The patient is a caretaker of a relative in the Kidney - Urology Department, Da Nang Hospital, which is the F1 of BN469.
Total number of cases: 672 cases
- Up to 6 am on August 5: Vietnam, a total of 672 cases of COVID-19, of which 308 cases of entry were isolated immediately.
- The number of new cases related to Da Nang from July 25 to date: recorded 224 cases.
- Counting from 18:00 on August 4 to 6:00 on August 6: 2 new cases detected.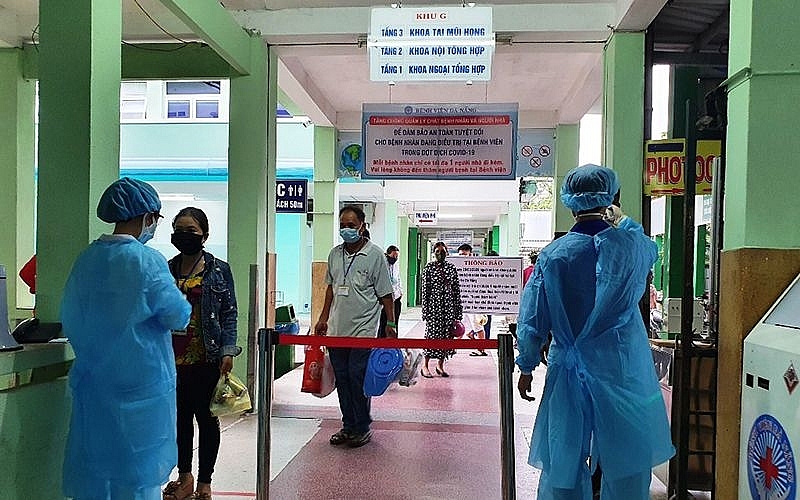 Photo: baoquocte.vn
The number of isolated: Total close contacts and entry from epidemic areas are under health monitoring (isolation): 120,041, of which:
- Isolator concentration in hospital: 1,565
- Isolation concentrated in other establishments: 20,645
- Isolation at home and place of residence: 97,831
The situation of treatment:
According to the report of the National Steering Committee for Disease Prevention and Control, COVID-19:
- The number of first negative cases for SARS-CoV-2: 18 cases.
- The number of negative cases 2 or more for SARS-CoV-2: 13 cases.
- Treatment: 378 cases.
- Number of death cases: 8 cases
24 patients COVID-19 in a state of severe prognosis
According to the Treatment Subcommittee, the National Steering Committee for COVID-19 Prevention and Control, there are currently 24 patients with severe prognosis, Baotintuc reported.
Of the Covid-19 patients still in hospitals, 11 are in critical conditions with very high risk of death.
Seven of them are being put on ventilators and treated in the intensive care unit while four must rely on ECMO (extracorporeal membrane oxygenation), which pumps blood out of the body and to a heart-lung machine that removes carbon dioxide and sends oxygen-filled blood back.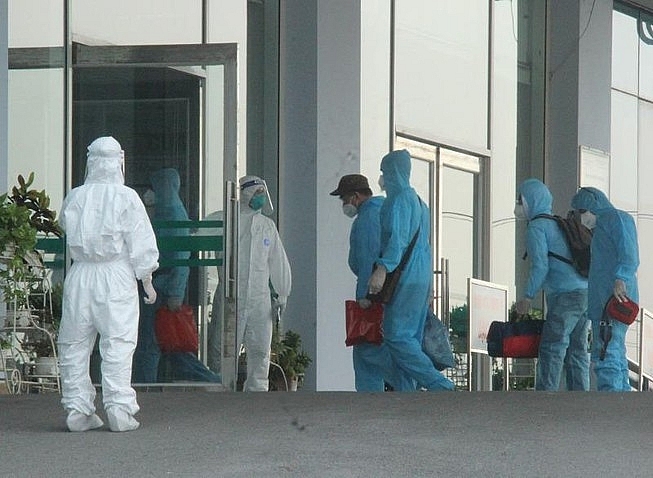 COVID-19:-2-new-cases-in-Quang-Nam-24-patients-with-severe-prognosis
Relating to Da Nang Hospital, 2 deaths were recorded on August 4, announced by the Ministry of Health. Some COVID-19 patients who are being treated at the hospital will be transferred to other hospitals, of which, on August 4, 2020, 3 patients with hemodialysis was transferred to Hoa Vang Hospital. It is expected that on August 5, 2020, the hospital will transfer 4 serious patients to Da Nang Tuberculosis and Lung Hospital.
Experts of the Consultation Council promptly issued recommendations for each serious patient, proposing Da Nang hospital to ensure absolute safety while transferring serious patients, hemodialysis patients to diseases designated hospital; Quang Nam Central General Hospital implements the treatment process according to the new treatment regimen issued by the Ministry of Health; Hue Central Hospital is the second hospital to monitor, treat and care to minimize deaths for seriously and critically ill patients at the hospital.
Exhausted doctors, health workers in Da Nang
After many days of fighting against the psndemic, doctors in Da Nang are struggling with exhausted health due to overloaded work, pressure to quell the pandemic and racing against time to save patients. Many medics have worked relentlessly for many days and get nearly fainted, according to PLO and Zing.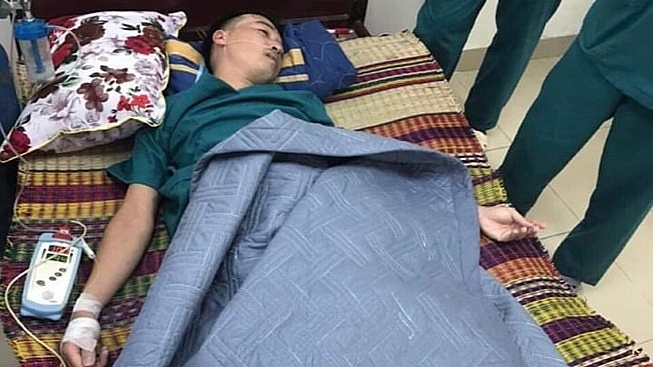 A medical staff at Da Nang Emergency Center exhausted because of too much work. Photo: QH/PLO
Facing this situation, in the afternoon of the same day (August 4 , 2020) , Chairman of Da Nang People's Committee Huynh Duc Tho signed a document to send to Hai Phong city and Binh Dinh province requesting for human resources support for epidemic prevention and control as well as help treat patients with COVID-19.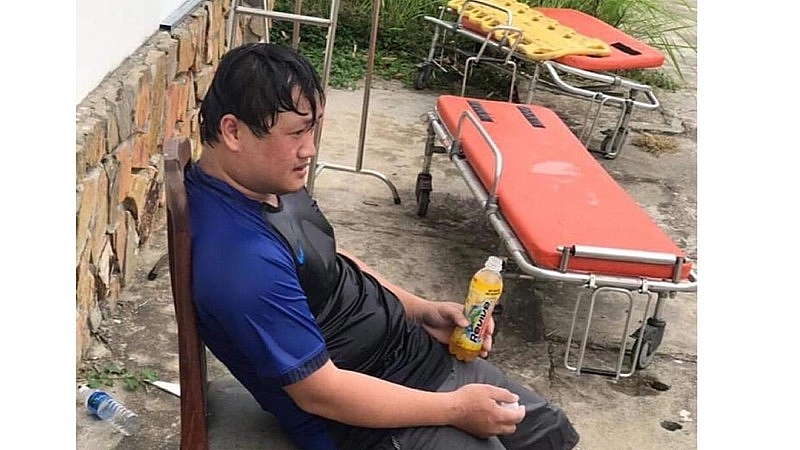 Health workers at Danang Emergency Center are tired of fighting epidemics.-Photo:QH/PLO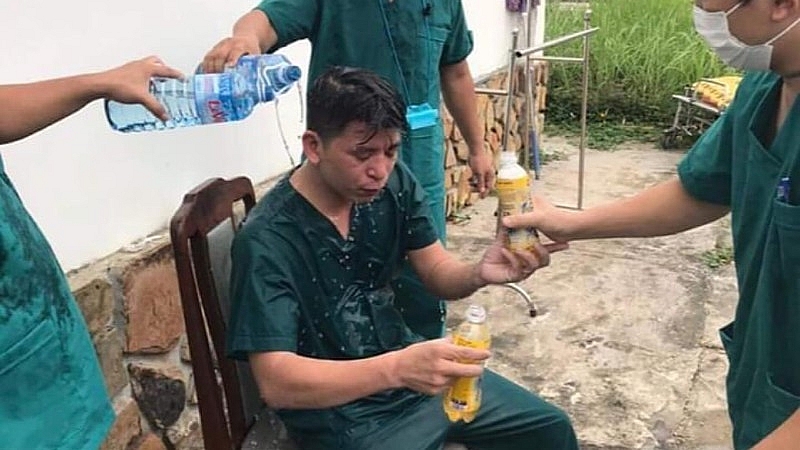 The work of physicians in Da Nang is overloaded and needs other localities to support.-Photo:-QH.
Responding to this call, Hai Phong immediately sent a batch of 33 medical staff, including eight doctors and 25 nurses, to Da Nang to support the treatment and prevention of COVID-19. At present, Da Nang is looking forward to receiving medics from other localities to support their "fight" in treating and preventing COVID-19.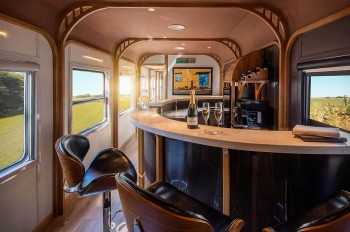 Travel
"The scenic train routes showcase some of Asia's most beautiful landscapes and provide a much-needed opportunity to rest and reconnect with loved ones," said CNN.