COVID-19 Updates (September 16): Hanoi reopens night clubs and karaoke services
Hanoi decided to allow bars, karaoke, and night clubs to reopen from September 16. The pedestrian street around Hoan Kiem Lake will resume operation from this weekend (September 18).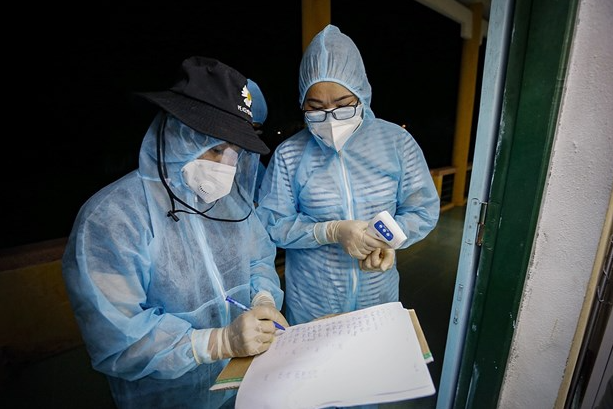 Vietnam records no fresh infection in the last two weeks. (Photo: Vietnam News)
No fresh infection in the last two weeks
The morning newsletter on September 16 of the National Steering Committee for COVID-19 Control and Prevention said that no new community cases of this disease have been recorded in the last two weeks.
According to the report of the Treatment Sub-Committee, up to now, Vietnam has successfully cured 931 patients out of 1,063 cases. Among patients undergoing treatment, there were 46 cases with 1-3 times tested negative for SARS-CoV-2. 3 cases have severe prognosis. Death toll stays at 35.
Hanoi reopens night clubs and karaoke services
On the afternoon of September 15, the Steering Committee for COVID-19 Prevention and Control in Hanoi held an online meeting with its districts and towns.
The meeting council agreed on the proposal of Hoan Kiem district to reopen the pedestrian street from September 18. Competent agencies, establishments, and service providers are required to take anti-epidemic measures under the guidance of the Health Ministry, especially in gathering places.
According to Vietnamnet, bars, karaoke, and night clubs will get back to normal operation from 0:00 on September 16 but have to strictly comply with current regulations on disinfecting, mask-wearing in order to prevent COVID-19 outbreak.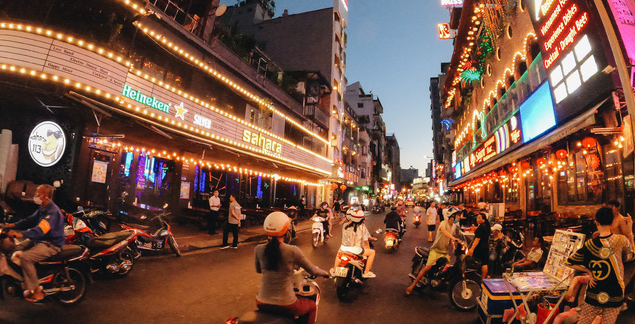 Bui Vien walking street (HCMC) on the first day of re-operation. (Photo: Kenh14)
ADB: Vietnam's economy remains sustainable amid COVID-19
In the announcement of the Asian Development Outlook Update (ADO) 2020, Mr. Andrew Jeffries, Country Director of ADB in Vietnam, stated that Vietnam's economy is expected to grow 1.8% in 2020 amidst the COVID-19 pandemic and an increase of 6.3% in 2021. Economic growth remains steady in 2020 largely due to the Government's success in controlling the spread of COVID-19, VGP cited.
Vietnam's economic prospects in the medium and long term remain highly positive. Vietnam's participation in a large number of bilateral and multilateral trade agreements will help the country's economy soon recover. Vietnam is also more likely to benefit from the current shift of supply chains to lower cost countries.
Regarding the general prospect, ADB experts analyzed that Vietnam's economy in the near future will face many difficulties in the context of the global economic recession. However, Vietnam is showing a stronger resilience than most similar economies, and the medium and long-term outlook remains positive.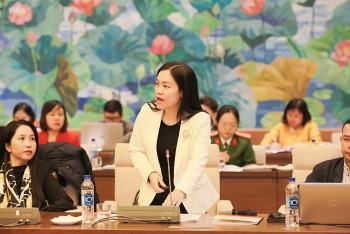 Friendship
Doan Thu Huyen, Vietnam Country Director for Campaign for Tobacco-Free Kids, made the statement at the "Child Downing Prevention" seminar.