COVID-19 Updates (September 12): Hanoi loosen restrictions, Vietnam Airline reopens int'l flights
Vietnam reaches the 10th day of no new cases, many localities plan to loosen COVID prevention measures including Hanoi and Thua Thien- Hue.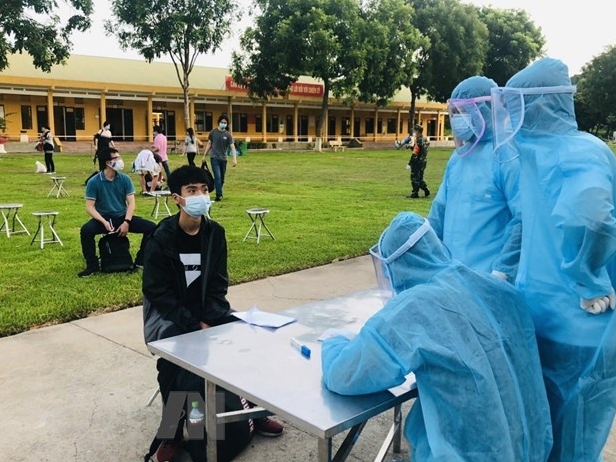 No fresh community infection, 902 patients cured. (Photo: TTXVN)
No fresh community infection, 902 patients cured
The news report at 6 am on September 12 of the National Steering Committee for COVID-19 Prevention and Control said that Vietnam has reached its 10th day of no new cases in the community. Medical facilities have cured 902 patients of COVID-19. Among COVID-19 patients being treated, the number of first-time negative cases for SARS-CoV-2 is 16 cases; second-time negative: 17 cases, third-time negative: 21 cases.
According to the Prime Minister, over the past time, provinces, especially Da Nang, Hanoi, Ho Chi Minh City, Quang Nam, Hai Duong have well-coordinated with the health sector at all levels. and support the proactive and responsible implementation of pandemic prevention. Basically, Vietnam has well-controlled the pandemic on a national scale.
Hanoi: Successfully fought against the pandemic, budget revenue reached 60% of the estimate
On the afternoon of September 11, at the meeting of the Steering Committee for COVID-19 prevention in Hanoi, Chairwoman Nguyen Thi Bich Ngoc emphasized that, through the report of the inspection teams, Hanoi Party Committee highly appreciated the prevention of the epidemic of units.
"Hanoi is a locality that has been greatly affected by the COVID-19 pandemic. However but its economy is still growing, budget revenue is approximately 60% of the estimate. Though having to face complicated developments of the COVID-19 break, the city still managed to successfully organize important activities. "
Ms. Ngoc suggested the city People's Committee assign units prepare to continue to loosen some restrictions of the city; set criteria for the opening of activities with high numbers of people or high risk of infection. Vice-Chairman of the City People's Committee Ngo Van Quy said that the city has not recorded new cases in the community for 25 days, but it should be noted that there are pathogens in the community and there is a risk of virus spreading that should be detected.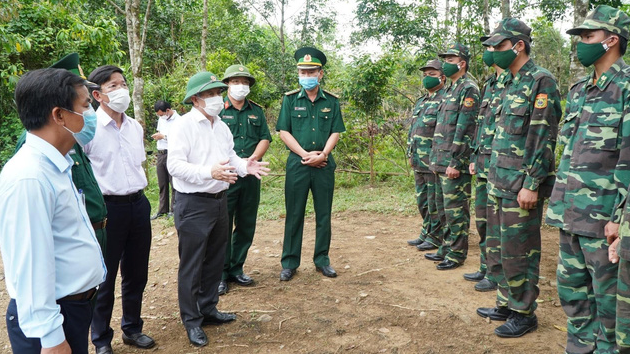 Thua Thien - Hue allowed restricted activities to reoperate from 0:00 on September 12. (Photo: Bao Gia Dinh)
Thua Thien - Hue allowed restricted activities to reoperate from 0:00 on September 12
On September 11, the People's Committee of Thua Thien - Hue province issued the conclusion of the Chairman of the Provincial People's Committee Phan Ngoc Tho on the prevention and control of COVID-19 epidemic in the province.
Accordingly, in order to ensure the principle of implementing the dual goal of both prevention and control of the COVID 19 epidemic and socio-economic development, the Chairman of Thua Thien - Hue People's Committee agreed to allow limited activities to reoperate from 00:00 on September 12 but must comply with measures and criteria for safety against COVID-19.
To be specific, those activities include festivals, religious ceremonies, worship, funerals, weddings, celebration parties, events, cultural festivals, tourism, and sports tournaments.
Vietnam Airlines re-operates international flights from September 18
Vietnam Airlines said that from September 18, the airline will officially re-operate the first regular international flights to Japan, after nearly 6 months closing because of COVID-19 epidemic. In addition, the airline said it is building a plan to restore routes to Korea, China, Taiwan (China), Laos, and Cambodia in the near future.
The entire crew is health checked and quarantined according to regulations after returning to Vietnam. The entire passenger compartment is sprayed to sterilize according to international standards. The prevention of epidemic diseases is still strictly coordinated by Vietnam Airlines and relevant authorities.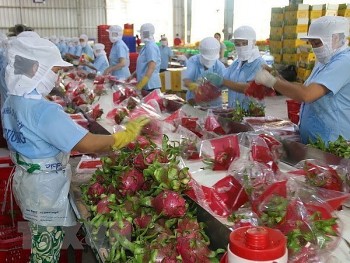 Make in Vietnam
Denmark and Vietnam strengthen cooperation in production, certification and management of organic products