Creative good deeds amid Covid-19 season
Meaningful presents have been given to frontline workers as the pandemic ravages across the country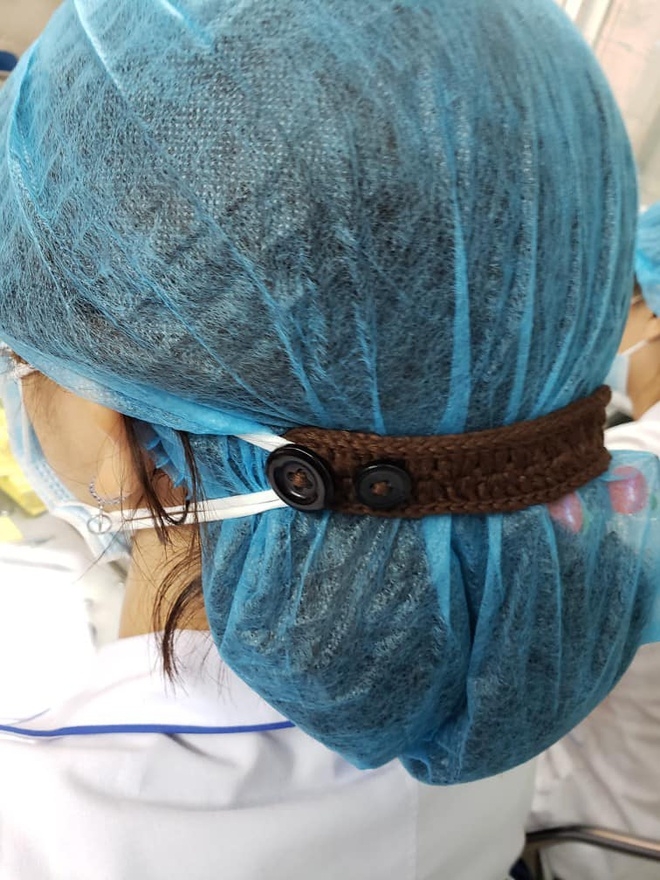 It helps alleviate discomfort from wearing face mask for long hours (Photo: Zing News)
A 5-year-old girl has spent three days making 500 "false ears" for frontline medical staff, hoping the so-called third ear will ease the discomfort they suffer from prolonged wearing of face masks.
"It's been sweltering hot in the past few days. It may be suffocating to wear protective gear for long hours. Dear doctors and nurses, I love you so much. My mother and I have sewn 500 false ears as a gift for you," Phi Yen wrote in the letter sent to frontline medical personnel in Hanoi.
On the postcard, she wishes the healthcare providers good health and protection against the novel coronavirus.
"My daughter said she wanted to do something to help the healthcare workers. She has a knack for sewing, so it's easy to make the false ears," Phuong Thao, Yen's mother told Zing News. "I've never seen her so engrossed in making so much handmade stuff like this before. She used to knit scarves for ethnic minority children, but it took her over one month that time."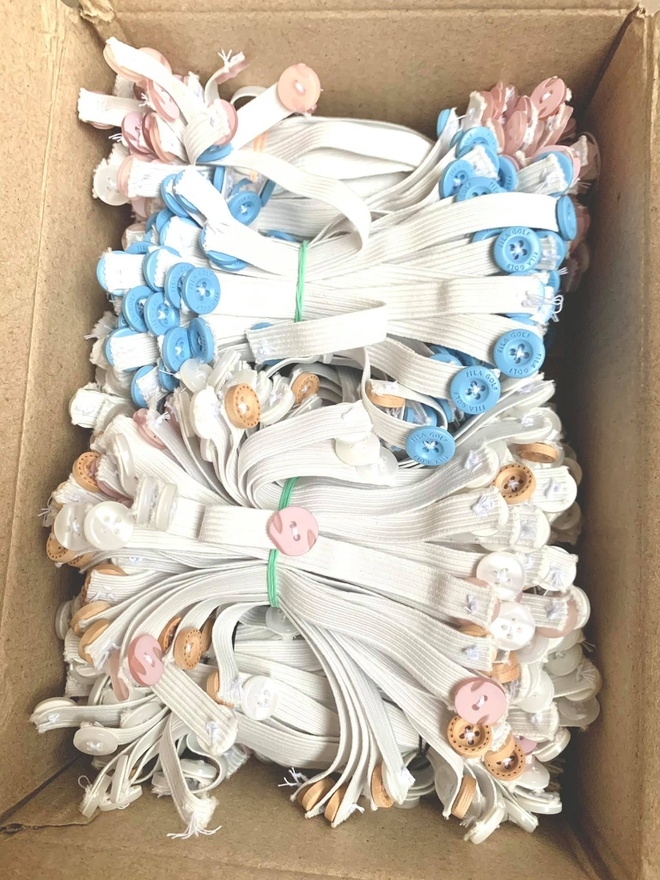 The items are put into carton box before being sent to medical staff (Photo: Zing News)
Meanwhile, in the central province of Ha Tinh, a 97-year-old grandpa has donated US$ 435 to the country's Covid-19 vaccine fund.
Nguyen Chuong on Wednesday afternoon had handed over the money, half of his savings, to the heads of Ky Phu village. Chuong was a cadre during the Vietnam war. Despite his old age, he is still very sharp.
"The frontline workers are sacrificing their time and safety to work in high-risk environments and sweltering hot weather. As I learn that there is a Covid-19 vaccine fund and the Vietnamese Fatherland Front is calling for support, I decided to send half of my savings, still a small sum, to the fund," the grandpa wrote.
"Any contribution to the Covid-19 vaccine fund is valuable, especially when the pandemic is complicated. We have high esteem for Chuong's good deed," Duong The Ngai, chairman of the Fatherland Front Committee of Ky Phu commune, Ky Anh district, Ha Tinh, said.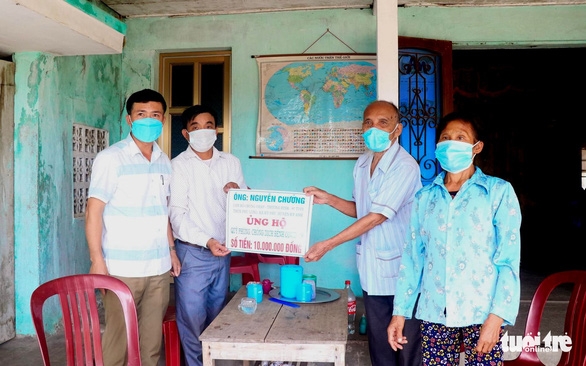 Chuong handed over the money to the village heads (Photo: Tuoi Tre)
On June 8, Le Van De, a wounded soldier in Hai Duong province donated goods worth nearly US$ 200,000 to the the local vaccine fund, hoping that his neighbors will be immunized against Covid-19. The sum reportedly includes over US$ 21,768 in cash and 4,000 tons of cement.
Authorities from Thanh Ha district, Hai Duong said it was the first time they had received such a generous donation since the vaccine fund was established. The sum could reportedly buy enough vaccine to immunize roughly 5,000 residents in Thanh Son commune, where De's family lives.
"I highly appreciate De's family donation. It will help raise vaccination coverage in the district, thereby shorten the time to reach herd community," Trinh Van Thien, secretary of Thanh Ha district, told Dan Tri.
De was given a certificate of merit for his large donation and good deeds to the community amid unprecedented pandemic times.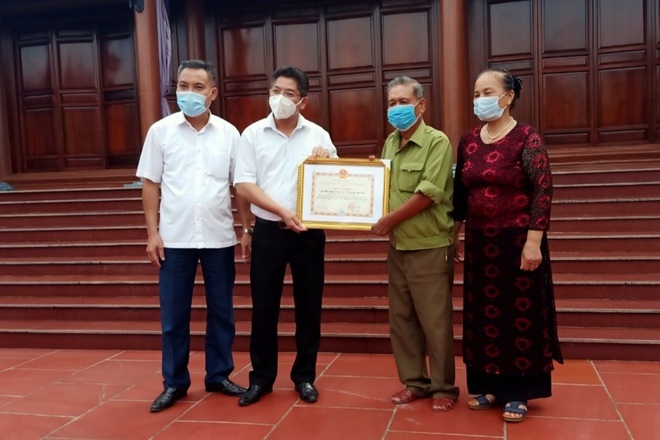 Le Van De was given a certificate of merit for his good deeds (Photo: Dan Tri)
Vietnam is battling its fourth wave of coronavirus, which started on April 27. New infections in clusters and localities across the country are reportedly slowing down, though certain places may still expect scattered cases.
The National Steering Committee for Covid-19 Prevention and Control predicts Vietnam stands high chance of suppressing the recent outbreak in June, if all provinces and cities well manage the virus's spread.
The novel coronavirus, which stemmed from Wuhan city, China's Hubei province, has spread to 220 countries and territories. In Vietnam, it has affected 9,835 patients, claiming 55 lives. While the two northern provinces of Bac Giang and Bac Ninh are struggling with growing daily tally, central Vietnam is the least affected of the three regions.
In the fourth wave alone, the nationwide tally has topped 6,637 cases, 19 deaths.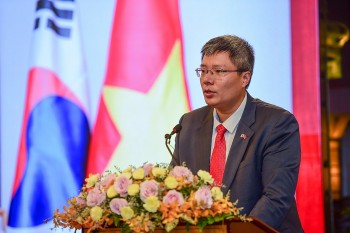 Viet's Home
Tran Hai Linh, member of the Central Committee of the Vietnamese Fatherland Front, chairman of the Vietnam-Korea Business & Investment Association (VKBIA) shared with the Vietnam Times about strengthening the capacity to promote Vietnamese culture to the world.