Cristiano Ronaldo - Vietnam is developing its economy like his football playing
Cristiano Ronaldo is well-known for his extraordinary technical and physical abilities in football playing enchanting his fans all over the world. In the field of economic development, Vietnam is also considered a star, similar to Cristiano Ronaldo on the pitch.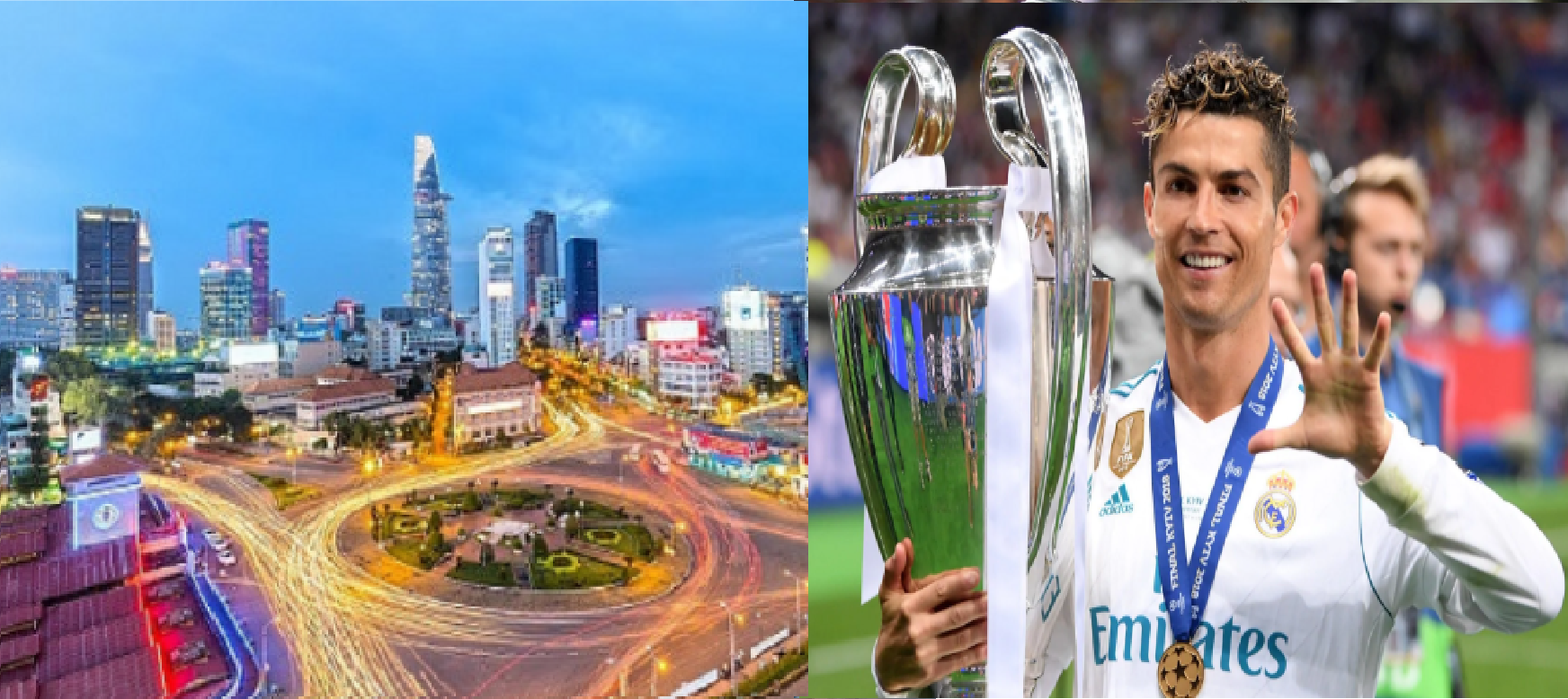 Cristiano Ronaldo and Vietnam have something in common.
"What do Vietnam and Cristiano Ronaldo have in common?" - that is the title of the article written by Jacques Morisset - the Lead economist and program leader for Vietnam of the World Bank - on the website of the US's Brookings Institution on June 9.
In the article, the author points out that, Cristiano Ronaldo has been known as a soccer player with both extraordinary health and technical virtuosity for many years. When playing for Manchester United, the football star can run across the field, dribble through multiple players and score goals.
Now, at 35, Ronaldo can still score 3 goals in a decisive match, because he has learned how to be in the right place at the right time. And, thanks to adapting to his capacity and adapting to the game, Ronaldo is still one of the leading football players in the world.

Cristiano Ronaldo has been known as a soccer player with both extraordinary health and technical virtuosity for many years
And, Economist Jacques Morisset described Vietnam as also considered a star of economic development in the world. The country both maintaining the position of the 2nd fastest growing economy in the past decade and has also succeeded in reducing poverty, from 53% in 1992 to less than 2% in 2018.
According to him, Vietnam achieved such impressive achievements mainly because the economy operates quickly, similar to the young Ronaldo at the peak of physical strength. The young and active population, eager to learn and work hard; and its production is boosted by globalization and structural transformation.
In a recent article, Mr. Morisset explained how Vietnam's smart policy management was embodied in the Covid-19 pandemic, to the point that Vietnam is still expected to remain one of the fastest growing countries in the world in 2020.
Like Ronaldo at the age of 35, the Vietnam's economy may take a harder time to run faster. Many of the traditional growth drivers have begun to slow down and are estimated to be even slower in the future.
Demographic advantage also diminishes as the population enters an aging period. Export dynamics may be harder to sustain in an increasingly closed world - as evidents seen from the global flows of capital and trade. Automated industrial processes can lead to the trend of repatriating manufacturing activities that have traditionally been attracted to cheap labor in Vietnam.
However, the too quickly operation might cause Vietnam more vulnerable to environmental risks and witness some of the most beautiful assets degraded, such as the Mekong Delta and nature forests. Cities also become seriously polluted.

Vietnam's too hot development might harm its environment and beautifully nature assets.
But the article also says that because of the above reasons, in the latest WB report, Vibrant Vietnam calls on Vietnam to put efficiency at the forefront and at the center of its development strategy. Vietnam needs to learn not only to grow fast but also to be more sustainable.
That requires intelligent management capabilities for the country's resources, by making companies more active, more efficient infrastructure, more skilled workers and sustainable environmental protection than before for a resilience to human activities and climate change.
But saying seems be easier than doing, in addition to the usual but important recommendations to improve technology dissemination - through developing a digital economy and strengthening labor skills - there is a need to change mindsets.
First, it is better for Vietnam to focus less on increasing production output and paying attention optimal allocation of human and financial resources to the most dynamic companies. Authorities should remove barriers for new investors, especially those willing to bring in new knowledge and technology. They should also let the weakest businesses leave by modernizing the current structure.
Second, the Government should shift from encouraging access to basic infrastructure services to encouraging responsible behavior. As most Vietnamese now have access to these services, the pricing strategy should be to adjust tariffs with supply costs to increase efficiency as well as reduce waste and pollution.
Certainly, such a policy should be implemented slowly and intelligently to protect vulnerable groups, according to Mr. Morisset. This policy change will create great public savings, which can be redirected to other priorities, including high school education.
A few years ago, Cristiano Ronaldo told the sports world that "I want to consistently play well and win titles. I'm only at the beginning," and the football star has achieved his goals by adjusting the way of approaching matches.
Vietnam's ambition is to become a high-income economy by 2045. According to the World Bank's leading economist, if Vietnam starts to adjust its development strategy to be more efficient, Vietnam will continue to play well and won more titles on economic development.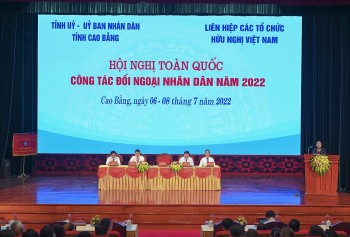 Friendship
During the event, many important issues will be discussed, and constructive suggestions and solutions will be provided to promote more effective people-to-people diplomacy operations.