Critical patient in Vietnam covered US $1,6 milion for treatment fees by medical insurance
One Hemophilia patient who spent the last 11 years in hospital and underwent 26 surgeries has his medical insurance pay over US $1,65 million, the largest hospital fees ever covered in Vietnam in history.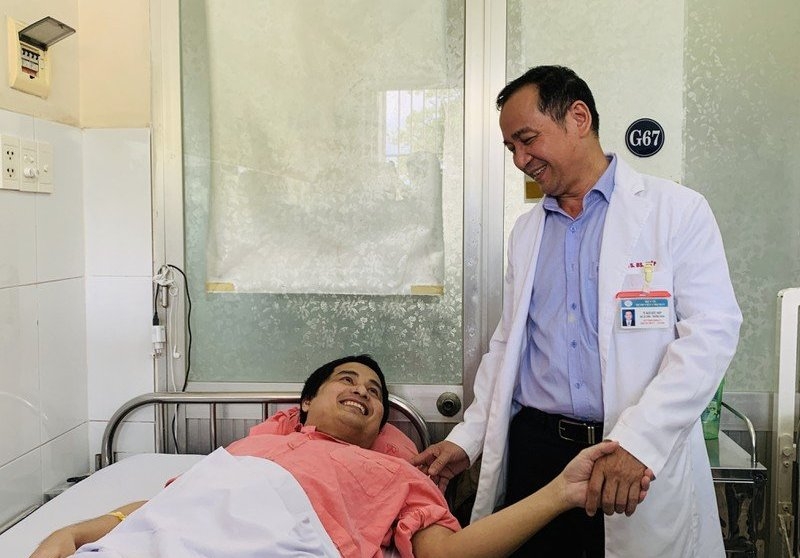 Phan Huu Nghiem and his doctor at Cho Ray hospital (Photo: Nguoi Dua Tin)
Phan Huu Nghiem, 36, from southern province of Vinh Long, has his health insurance agency cover the bulk of his total fees which amounts to VND 40.8 billion (US $1.77 million) for hospital stay, treatment and surgeries in the past 11 years.
Nghiem has been living with Hemophilia – a type of bleeding disorder preventing the blood from clotting properly – from a young age. The disease prompted him to make multiple hospital visits, mostly after accidents resulting in open wounds.
In 2010, Nghiem was admitted to Cho Ray hospital, Ho Chi Minh city, to get rid of his swelling stomach which only got serious 7 years after he crashed his stomach into the boat while swimming. After the surgery, however, the wound didn't heal but was infected and necrotic. One time when his conditions improved, on the way home from the hospital, Nghiem started to badly bleed. The ambulance car made a sudden U-turn to drive him back to the Emergency Department. Since then, he has been staying at the hospital to get timely treatment in urgent cases.
11 years have passed, Nghiem spent most of his time staying in the four-walled hospital room and survived a total of 26 surgeries.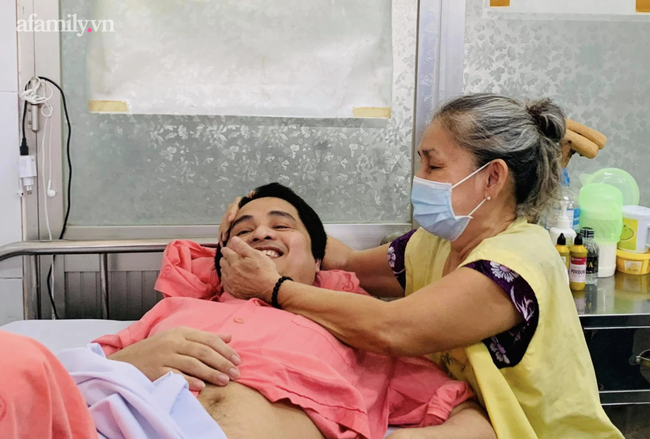 Nghiem and his mother (Photo: afamily)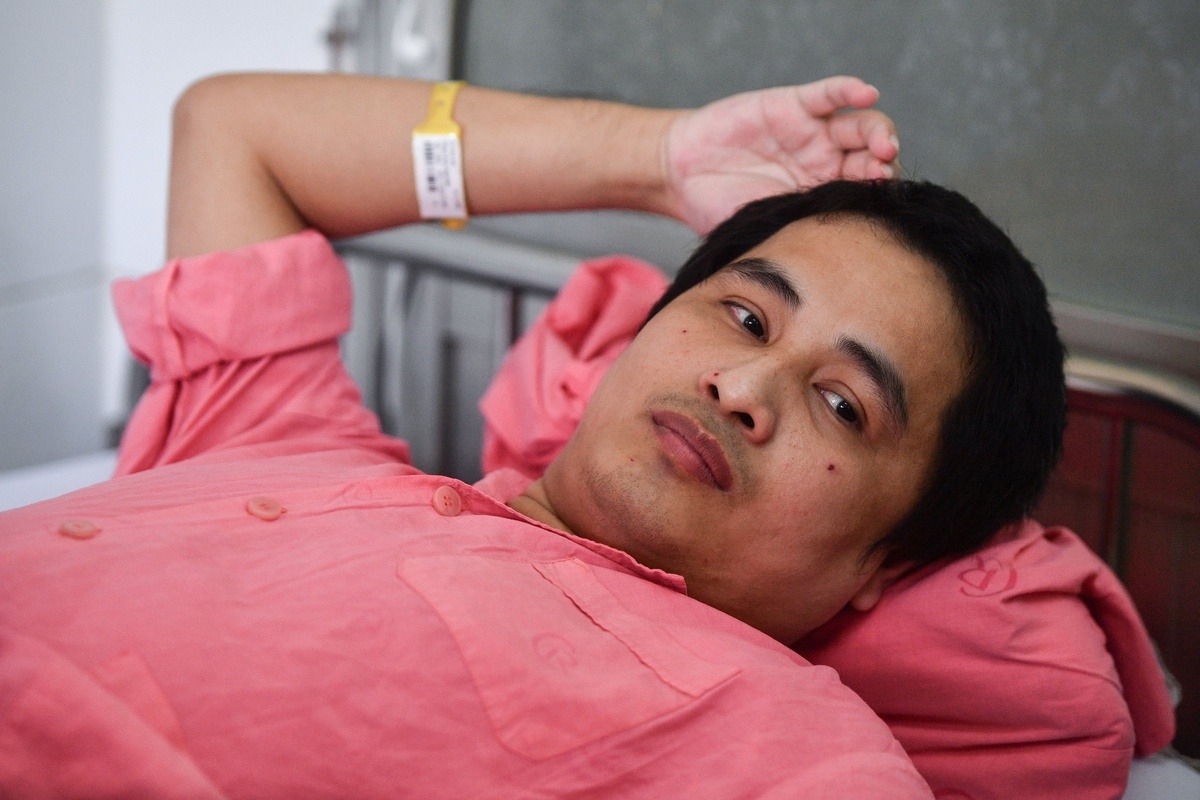 (Photo: Nguoi Dua Tin)
Dr. Pham Thanh Viet, head of the General Planning Department of Cho Ray Hospital, said Nghiem is holding three records in Vietnam for the number of consecutive years staying in hospital, the number of surgeries, and the sum of treatment fees covered by medical insurance.
On April 13, after a decade of longing for returning home, Nghiem was finally discharged from Cho Ray hospital.
"I've been staying in hospital for years and only returned home during Tet holiday. This time is different. I am super happy. Still, I will have to take medications, but the wounds are all healed. I don't have to worry about bleeding anymore", Nghiem said. The man also expressed his gratitude to all the doctors at Cho Ray hospital for their constant care and determined will throughout the treatment.
"None of us thought Nghiem could survive the serious bleeding disorder. He does. The fact that we brought him back to life has been the union and incredible determination from all specialists", Viet told Nguoi Dua Tin.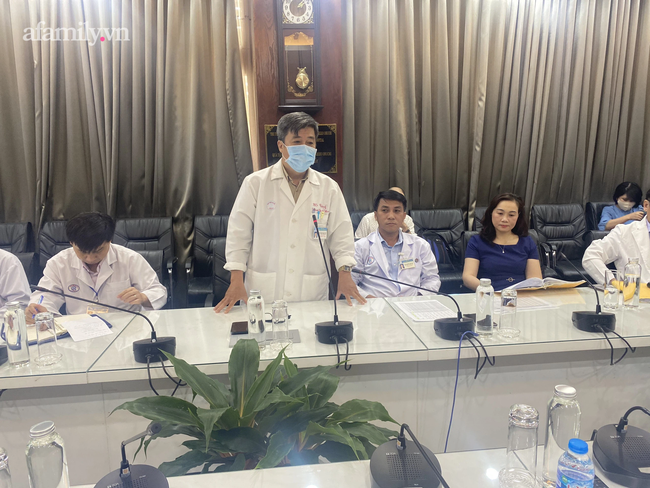 Doctor at Cho Ray hospital meeting to discuss treatment regime for Nghiem (Photo: afamily)
According to CDC, hemophilia is usually an inherited bleeding disorder in which the blood does not clot properly which can lead to spontaneous bleeding as well as bleeding following injuries or surgery.
Hemophilia is caused by a mutation or change, in one of the genes, that provides instructions for making the clotting factor proteins needed to form a blood clot.
Hemophilia can result in:
• Bleeding within joints that can lead to chronic joint disease and pain
• Bleeding in the head and sometimes in the brain which can cause long term problems, such as seizures and paralysis
• Death can occur if the bleeding cannot be stopped or if it occurs in a vital organ such as the brain.
• Hemophilia occurs in about 1 of every 5,000 male births. Based on recent study that used data collected on patients receiving care in federally funded hemophilia treatment centers during the period 2012-2018, about 20,000 as many as 33,000 males in the United States are living with the disorder. Hemophilia A is about four times as common as hemophilia B, and about half of those affected have the severe form. Hemophilia affects people from all racial and ethnic groups.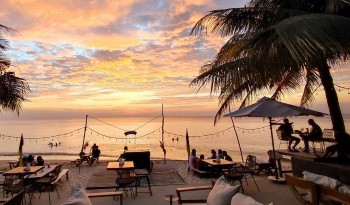 National
Vietnam News Today (Jan. 27): Vietnam confirms 15,885 local cases; Vietnam among top 20 World's Best Places to Retire in 2022; HCM City continues with vaccination during Lunar New Year festival; Vietnam enjoys trade surplus from 54 export markets globally.